The Ford Ranger Raptor, lauded for its 3.0-litre twin-turbo V6 engine, is set to launch a new 2.0L Bi-Turbo Diesel option in Malaysia. Sime Darby Auto Connexion (SDAC), Ford's distributor in the country, announced the variant will arrive on Malaysian shores on June 8, 2023.
The new variant, a diesel version, is equipped with a 2.0-litre twin-turbocharged inline-four diesel engine, producing 210 PS and 500 Nm of torque. The powertrain, adopted from the previous-generation Ranger Raptor, pairs with a 10-speed automatic gearbox and an all-time all-wheel drive system, featuring a Raptor-exclusive Baja drive mode.
Despite the shift to diesel, the new variant retains the signature features of the Ranger Raptor. The diesel variant will ride on Ford Performance-tuned adaptive Fox shocks on all four corners, along with the brand's latest 2.5-inch Live Valve dampers filled with Teflon-infused oil. It's also paired with a toughened chassis, including additional structural reinforcements like beefier shock towers and brackets for handling extra stress load.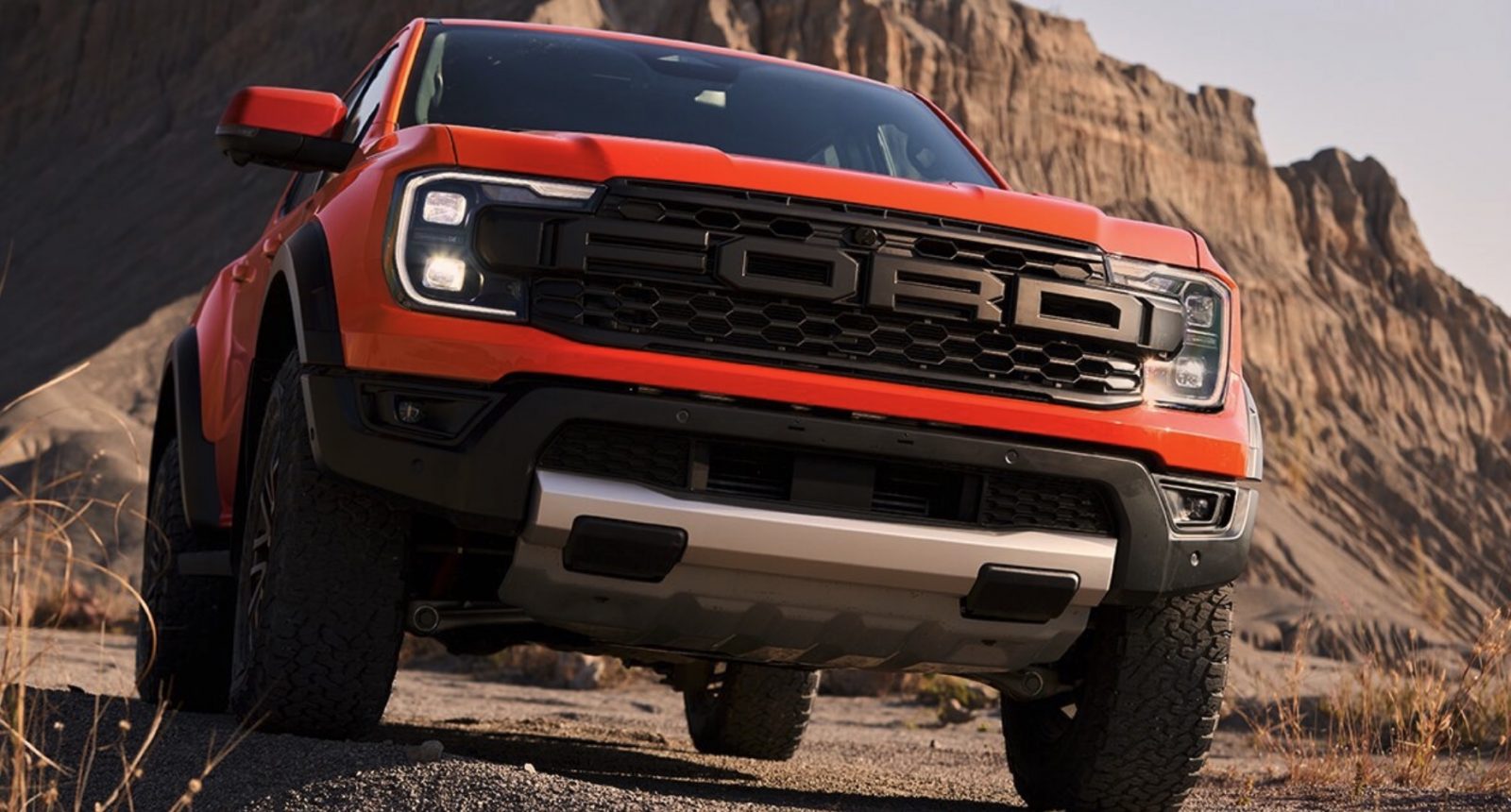 Pricing information for the new 2.0L Bi-Turbo Diesel variant is yet to be announced. However, given the V6-powered Ford Ranger Raptor's price of RM259,888, and the top Ranger in the regular range, the Wildtrak's price at RM169,688, the new diesel variant is expected to fall between these two.
The 2023 Ford Ranger Raptor Bi-Turbo 2.0L Diesel will be displayed at the MRANTI Open Space opposite Pavilion Bukit Jalil from June 9-11 as part of its official launch event. Test-drive experiences covering tarmac, dirt, and rocky terrains will be available for interested customers.
SDAC is also offering promotional incentives for early bookings. The first 300 bookings will receive a complimentary Kenwood DRV-A700W dashcam system, featuring a Wide-Quad HD (WQHD) front camera and a full HD 1080p rear camera, as well as a RM500 discount on a future Ford Ranger Getaways event.
After the launch, the new Ford Ranger Raptor will go on tour with the Ford Experience Hub to the northern and southern regions of Peninsular Malaysia, as well as Sabah and Sarawak.