In a move towards enhancing the driving experience, Hyundai Motor America is introducing its latest innovation, Hyundai Pay, offering customers a seamless in-vehicle payment system. This exciting development, launched in partnership with Parkopedia, is set to revolutionize the way U.S. Hyundai drivers handle parking reservations and payments, all from the comfort of their cars.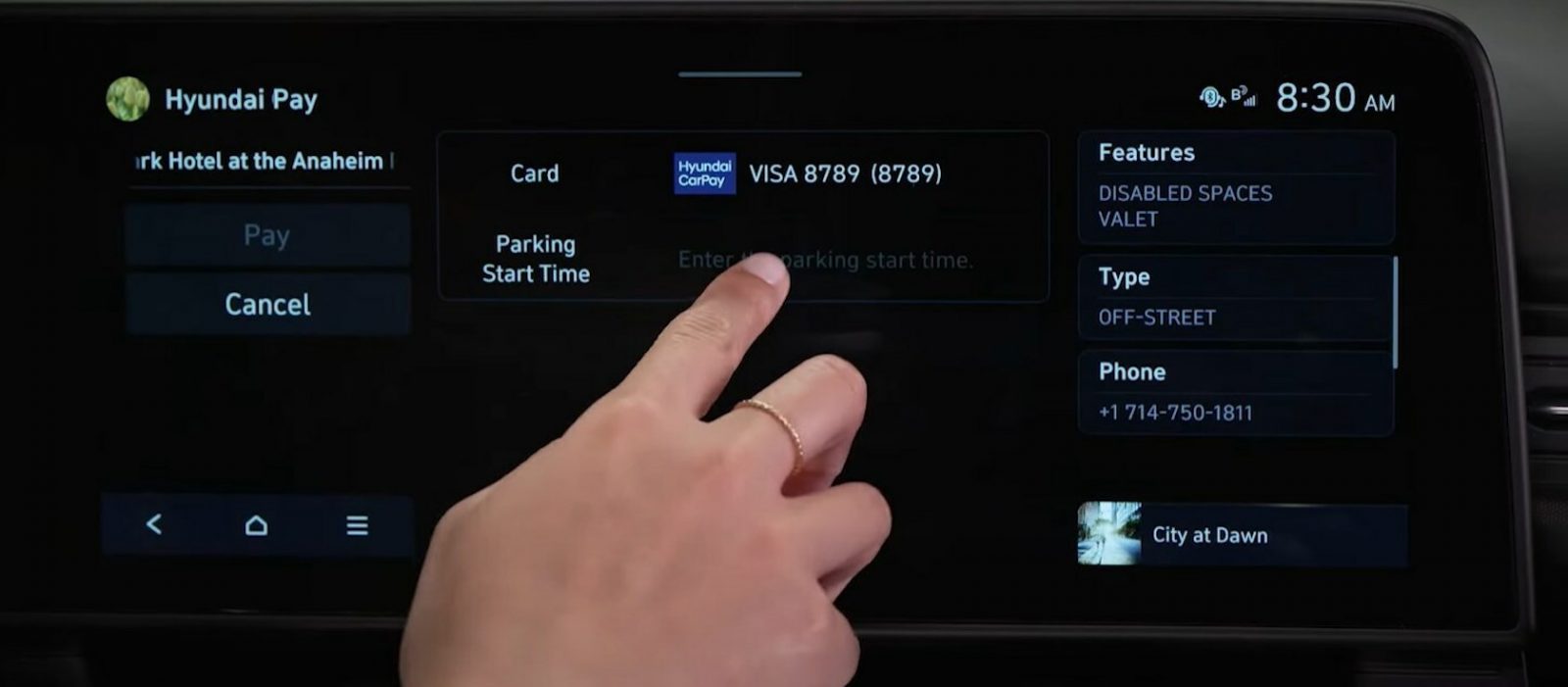 Hyundai Pay marks a significant step in Hyundai's mission to provide best-in-class digital ownership experiences. This cutting-edge system enables drivers to effortlessly locate, reserve, and pay for parking at over 6,000 locations, leveraging their vehicle's touchscreen and securely stored credit card information. The launch coincides with the arrival of the all-new 2024 Hyundai Kona in dealerships this fall, with plans to extend the service to nine additional Hyundai models through model year changes or over-the-air updates, all featuring Parkopedia parking payment services.
Key Highlights of the Hyundai Pay Platform:
1. Enhanced Driving Experience: Hyundai Pay integrates seamlessly with the vehicle's touchscreen and the Bluelink connected car system, delivering an array of features to enhance the driving experience.
2. Versatile Payment System: This scalable in-car payment system is poised to expand, offering a multitude of use cases for daily drives and longer trips, making it a versatile tool for Hyundai drivers.
3. Security at Its Core: Hyundai Pay prioritizes security, utilizing tokenization to safeguard customers' payment information. This innovative approach replaces card account details with a unique digital identifier, or token, ensuring that data remains protected from potential breaches.
Hyundai Pay's initial offering, in collaboration with Parkopedia, streamlines the parking experience, providing an unmatched level of convenience for Hyundai drivers. As the platform evolves, Hyundai has plans to introduce additional features and use cases tailored to electric vehicles, further solidifying its commitment to delivering cutting-edge solutions to its customers.
With Hyundai Pay, the journey from finding a parking spot to making a payment becomes effortlessly integrated into the driving experience. As the system continues to expand and evolve, Hyundai is positioning itself at the forefront of in-vehicle payment solutions, offering unparalleled convenience and security to its drivers.
As Hyundai Pay rolls out with the 2024 Hyundai Kona, it's clear that Hyundai Motor America is not just reimagining the way we drive; it's redefining how we pay for the journey.