Thanks to a video posted on TikTok by user TeslaTownTexas, we have a rough estimate of the driving range for Tesla's upcoming Cybertruck electric pickup truck. 
The video shows the Cybertruck's battery level to drop from 71% to 65% at destination 16 miles away in the Austin area. Using simple math, we can calculate that if the 6% battery drop occurred over 16 miles, then the full 100% battery capacity would last approximately 267 miles under similar conditions (16 divided by 6% equals 266.67 miles).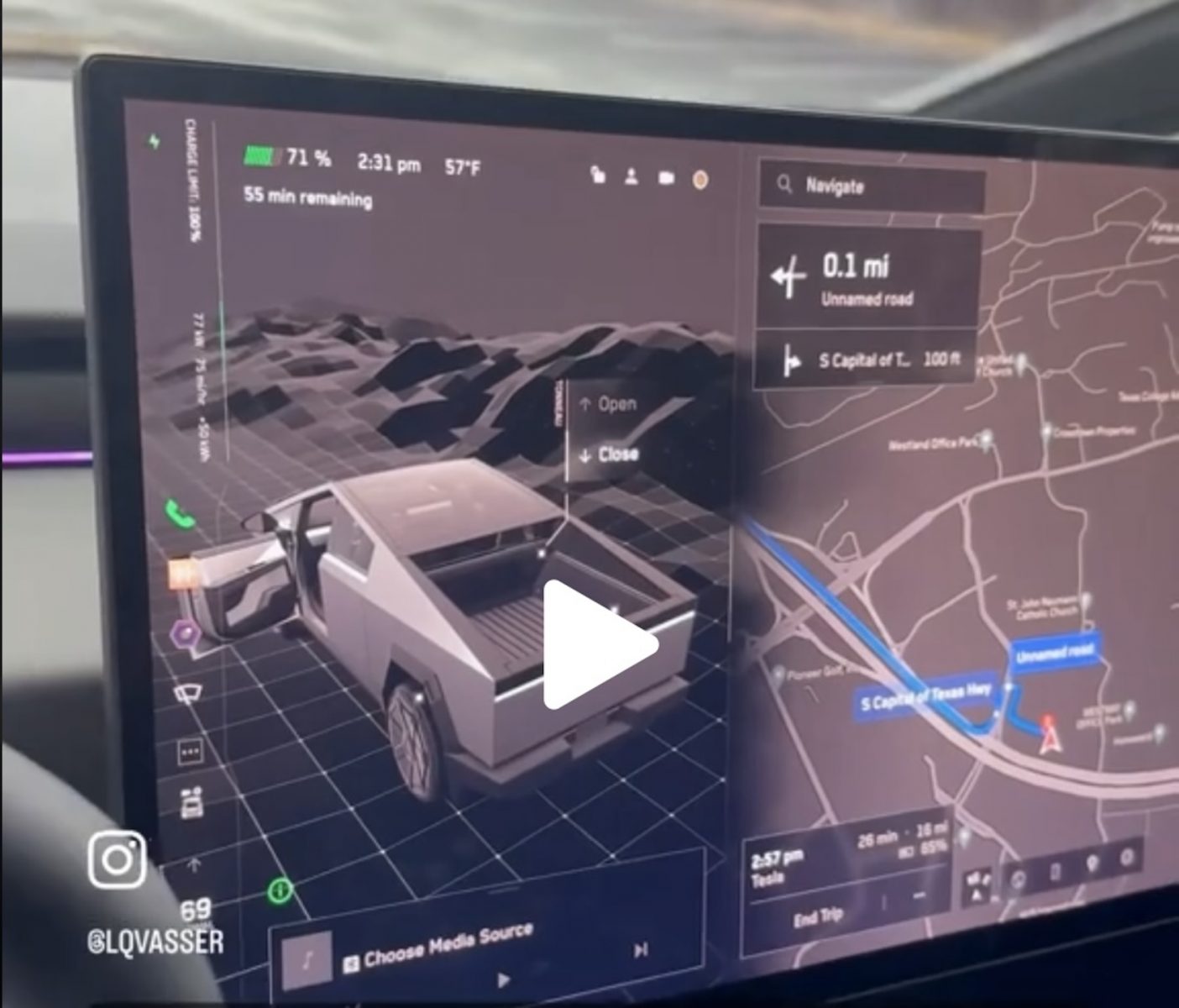 However, it's important to note that area is a hilly part of Austin, which impacts range. The EPA's official range estimate accounts for ideal driving conditions, so it will likely be higher than this real-world example. We also don't know which trim level of Cybertruck was shown in the video, which has differing battery capacities.
Nonetheless, this candid video offers one of the first public glimpses into the Cybertruck's range capabilities from a real-world drive. With the official launch just two weeks away on November 30, 2023, after previous delays, enthusiasm continues building amongst Tesla fans eagerly awaiting the futuristic truck's specifications and performance details. Viral videos like this one help satiate curiosity as the release date draws near.