Nikola Corp., once acclaimed as an influential contender in the electric and hydrogen fuel cell truck industry, has been issued a delisting warning from the Nasdaq stock exchange. This significant development underlines the mounting challenges faced by the troubled company.
As of this writing, Nikola's stock price has tumbled below 60 cents. The warning from Nasdaq, though not entirely unforeseen, signifies a pronounced descent for a company that was previously praised for its innovative technology and potential.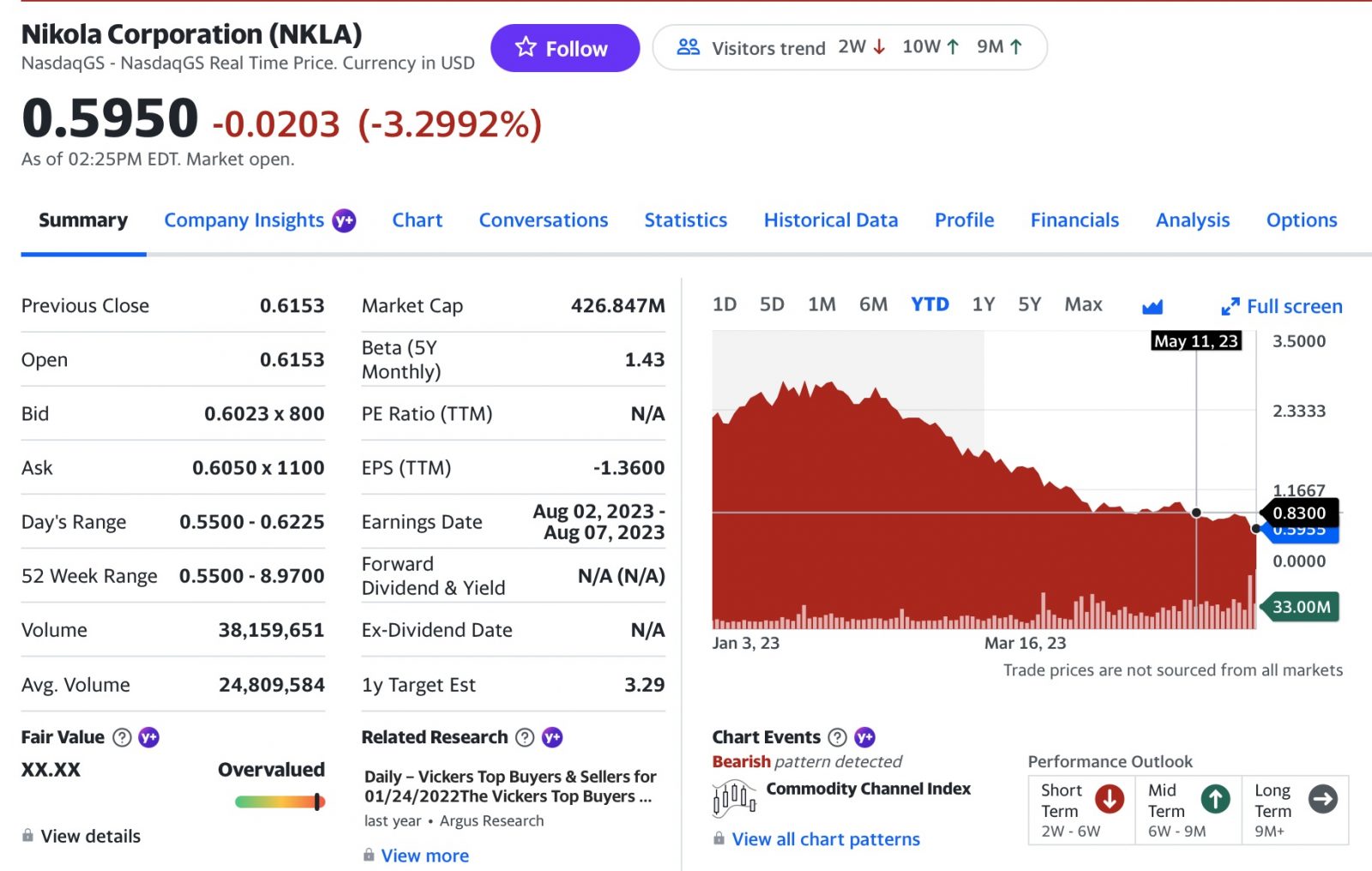 Investor skepticism regarding Nikola's capacity to fulfill its commitments and manage its operational issues has been a primary driver of the stock's drastic decrease in recent months.
Adding to the firm's struggles are its legal issues, including fraud allegations. Both the Securities and Exchange Commission (SEC) and the Department of Justice (DOJ) have scrutinized Nikola for possibly deceiving investors about its capabilities and development.
Our Take
Nasdaq's delisting warning serves as a wake-up call to other ambitious electric vehicle startups, underlining the substantial risks associated with attempts to disrupt traditional automotive industries. As Nikola navigates these troubling waters, investors and stakeholders may be left pondering the fate of what was once hailed as one of the green energy industry's most promising companies.