The 5th-generation Prius gets radical new stylish design
New Prius employs a new 194-hp 2.0-liter hybrid making it over 3 seconds quicker from 0-60mph
Power and performance have been elevated considerably without sacrificing fuel economy
The original Toyota Prius debuted in 1997 as the world's first-ever hybrid passenger car. It started a trend that has led to nearly every carmaker on the planet adding hybrid or plug-in hybrid vehicles to their lineups.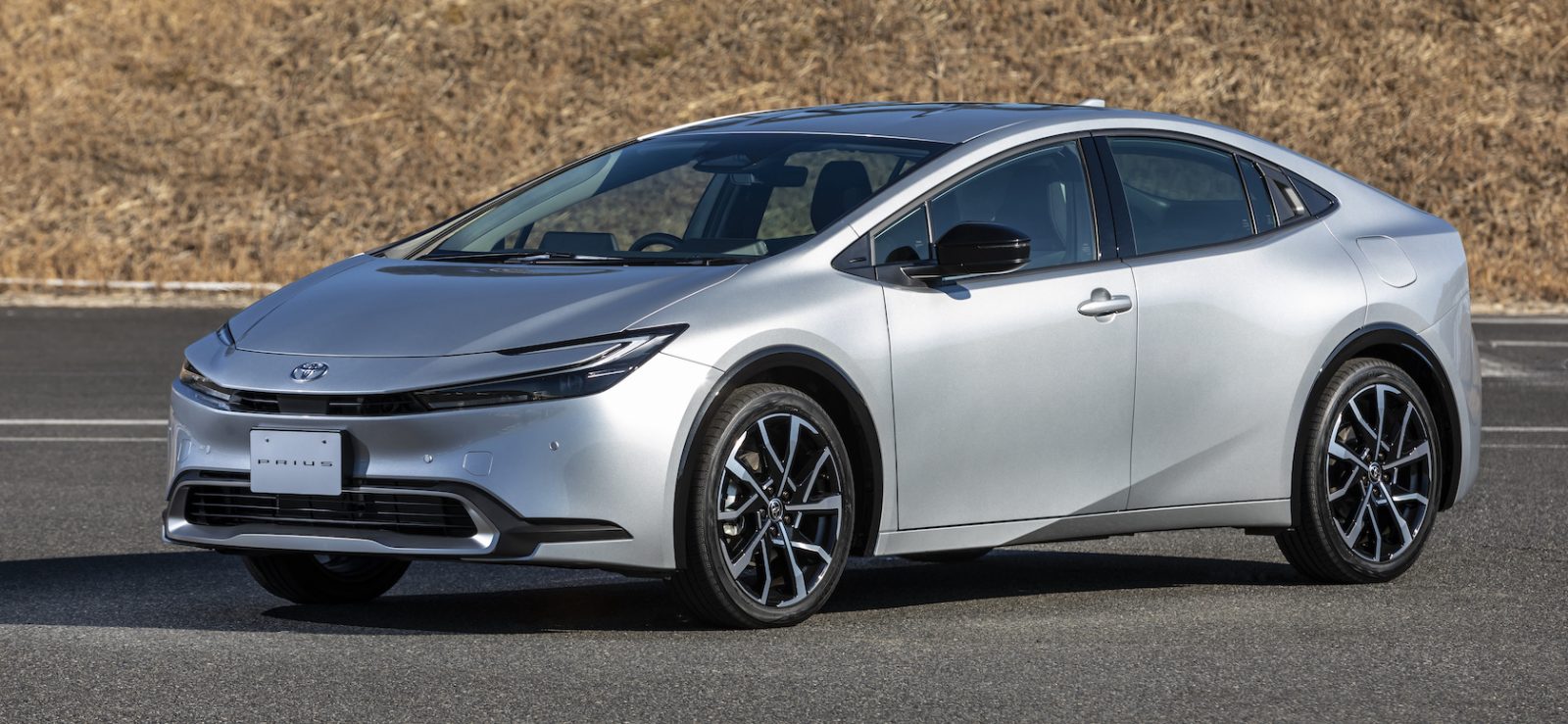 The first four Prius models progressively became more fuel efficient and more popular, but, to be bluntly honest, were not pretty cars. The fifth-generation model, launched early this year, changed all that. It's sharp, stylish and forces onlookers to turn their heads.
So why the about-face from Toyota? With an avalanche of electric cars making serious inroads into the car market and new hybrid-powered rivals arriving on the market almost every month, Toyota felt pressure to not only radically change the look of the Prius, and make it far more aesthetically appealing, but to make it a lot more fun to drive.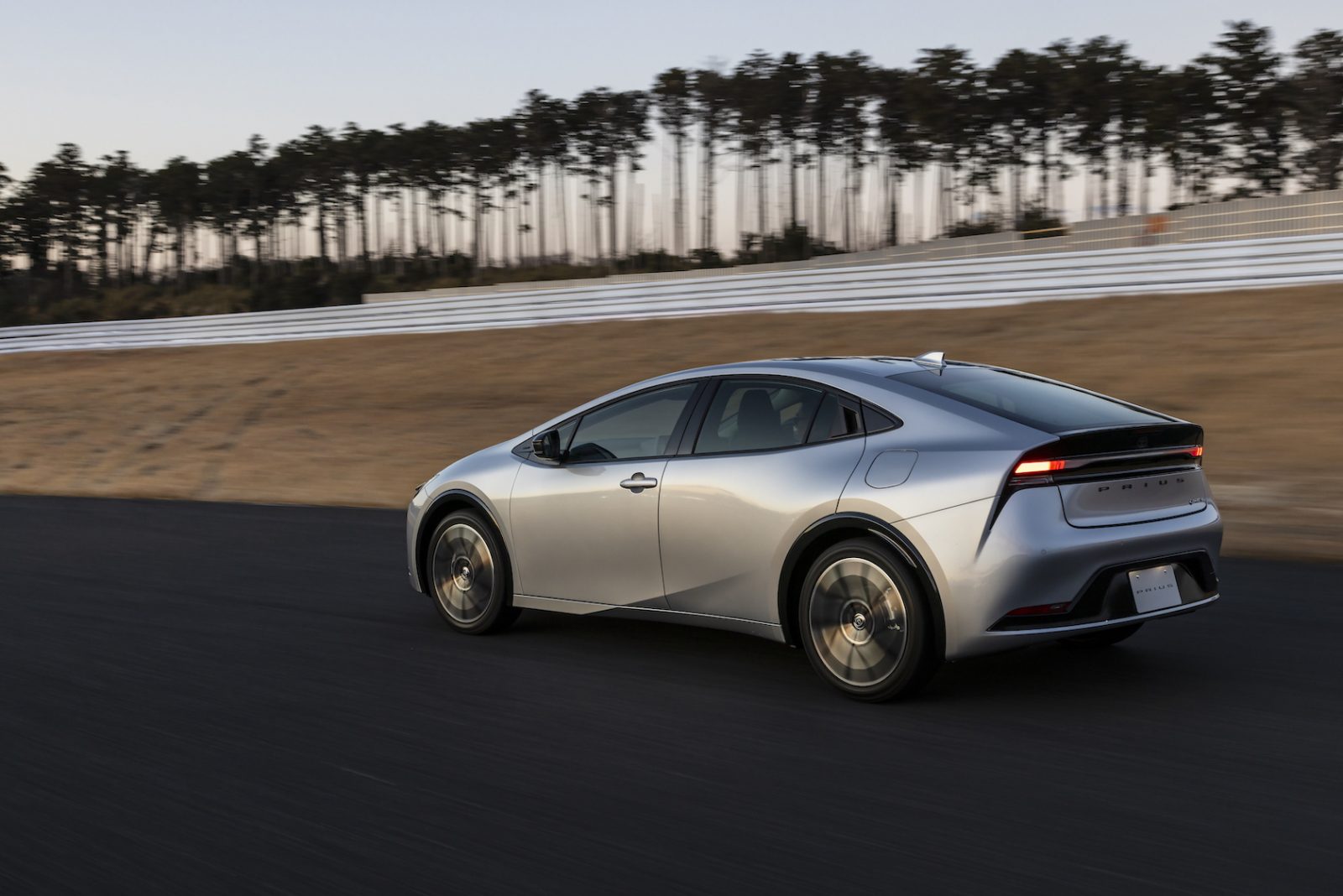 To stimulate current Prius owners and appeal to a whole new market of hybrid hunters, Toyota designers threw out all previous Prius exteriors and started with a blank sheet. Boasting a far more sportier, sleeker silhouette, the new Prius has a low roofline, heavily slanted windscreen, a wide stance, and a low seating position that completes its transition into something that looks very much worth driving. Every Prius now sits on the next evolution of Toyota's TNGA-C platform, which makes it a leaner and more rigid eco-friendly sedan with a look that's reaching a totally new buyer.
Replacing the outgoing 1.8-liter, a new 194-hp 2.0-liter hybrid powertrain with available all-wheel drive has been added. This additional power has made the Prius considerably quicker than many of its hybrid rivals, but its newfound performance—thanks to the new chassis and suspension upgrades—has also come without a cost to fuel economy. The new model still gets an EPA-rating of 52mpg, although real-world figures put mileage at around 45mpg. All-wheel-drive models get 196 horsepower thanks to the added high-output magnet inside the rear motor, while a 220-hp plug-in hybrid Prius Prime version is also offered.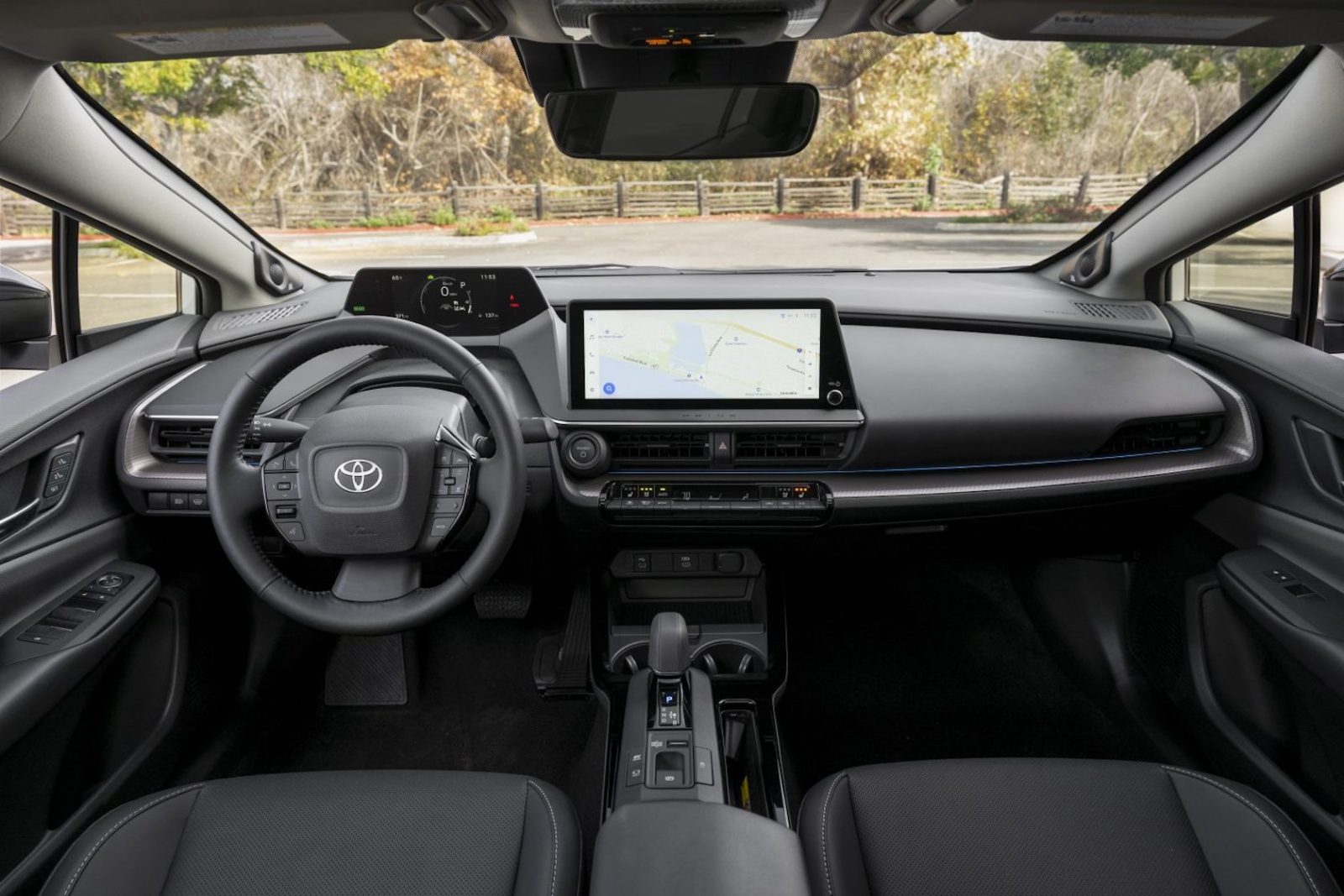 So how much quicker is the new model? While the fourth generation model accelerated from zero to 60mph in an exhausting 10.5 seconds, the new fifth generation will jump to 60mph in just 7.1 seconds! That's quicker than both the Camry Hybrid and Elantra Hybrid. The new Prius also gets bigger brakes so stops sooner too.
The 2023 Prius stands out not only for its fuel efficiency but also for its more car-like interior. While the new fifth-generation Prius takes on new sharper proportions, the interior has been styled more conservatively, and now features a more traditional cockpit. For the first time, the Prius has a gauge cluster directly behind the steering wheel, which feels more natural and puts the driver at ease. The new design boasts a roofline that's lower by 2.0 inches, so front passengers also sit lower than before.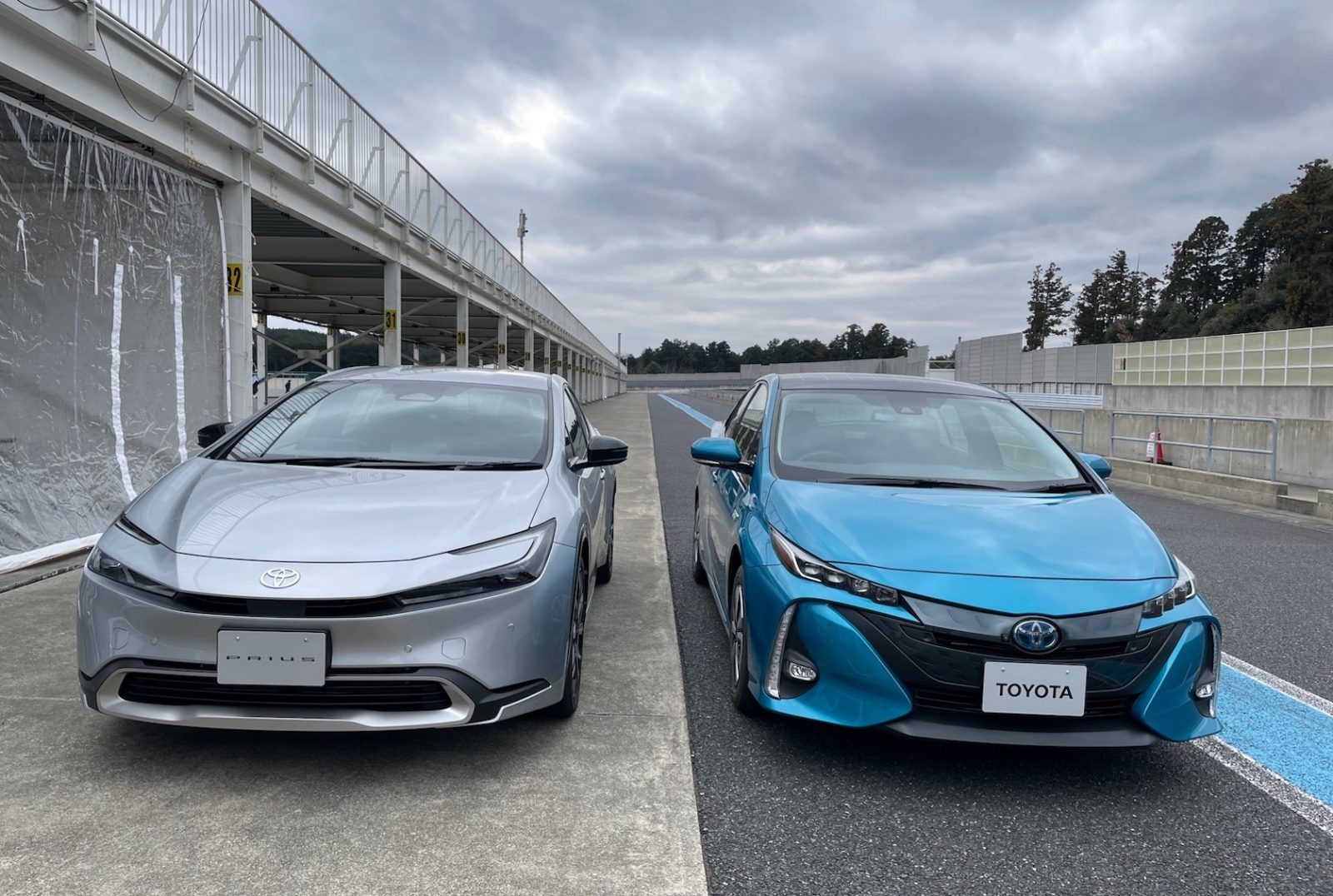 Both base and upper-level models get larger screens with a new 8.0-inch infotainment screen fitted as standard on LE and XLE. Meanwhile, Toyota has added a massive 12.3-inch touchscreen for the Limited which includes "Hey Toyota" voice control and updates its infotainment with over-the-air updates. And as you'd expect, the larger screen comes standard with Apple CarPlay and Android Auto capability and available Wi-Fi.
The Prius also comes standard with the firm's signature Toyota Safety Sense driver-assistance tech that many competitors provide only via option packages and upper trim levels. In fact, the new model has earned a five-star overall safety rating from the National Highway Traffic Safety Administration (NHTSA) and is equipped with automated emergency braking, pedestrian detection, lane departure warning, adaptive cruise control, blind spot monitoring, and rear cross-traffic alert.
With a starting price of $27,450 for the LE trim and $30,895 for the XLE trim, the 2023 Toyota Prius offers a stylish, affordable option for those seeking a compact, fuel-efficient and comfortable car.
CONCLUSION
Toyota has not only made the new Prius look a whole lot more stylish and sharper, but they've given it a considerably gutsier 194-hp 2.0-liter hybrid engine and better handling without sacrificing fuel economy. Now that's progress. When compared to rival hybrids, the new Prius will surprise many nay-sayers by standing out in the aesthetics department, being competitive in pricing, and being a blast to drive too.