The new Vios looks like a 'baby Camry' and is marginally bigger all-round
EThe Vios arrives with a higher quality interior and improved safety features
It retains its 1.5-liter 4-cylinder engine producing 106ps.
After nine years, the fourth-generation Toyota Vios finally landed in showrooms this past March. Regarded as a popular B-segment sedan in Malaysia, the new Vios made a significant leap forward from its predecessor with a complete redesign, built on the Daihatsu New Global Architecture (DNGA) platform. Manufactured at Toyota's Assembly Services Sdn Bhd (ASSB) plant in Bukit Raja, Klang, the new model is a larger but lighter vehicle, with length, width, height and wheelbase all increased marginally.
Pricing starts at RM89,600 for the E variant, and RM95,500 for the G variant.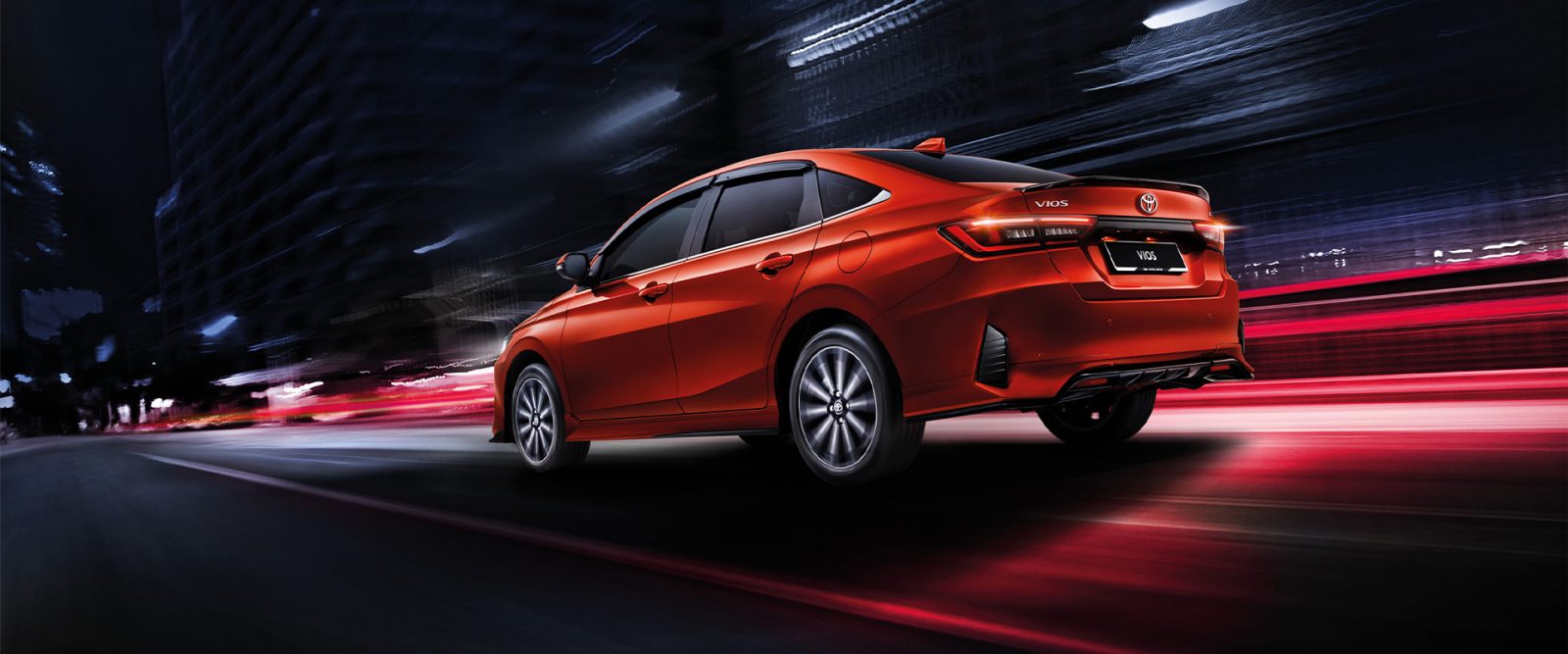 The exterior design of the new Vios carries a more premium look than its predecessor, somewhat mirroring the design aesthetics of the larger Toyota Camry. In fact, in Britain's Top Gear magazine they referred to the new Vios as Toyota "Baby Camry." The high spec G variant features a fastback-ish silhouette, LED headlights with Daytime Running Lights (DRLs), LED taillights with sequential turn signals, and a vortex generator on the front bumper. The 17-inch wheels also add to the sporty look of the car.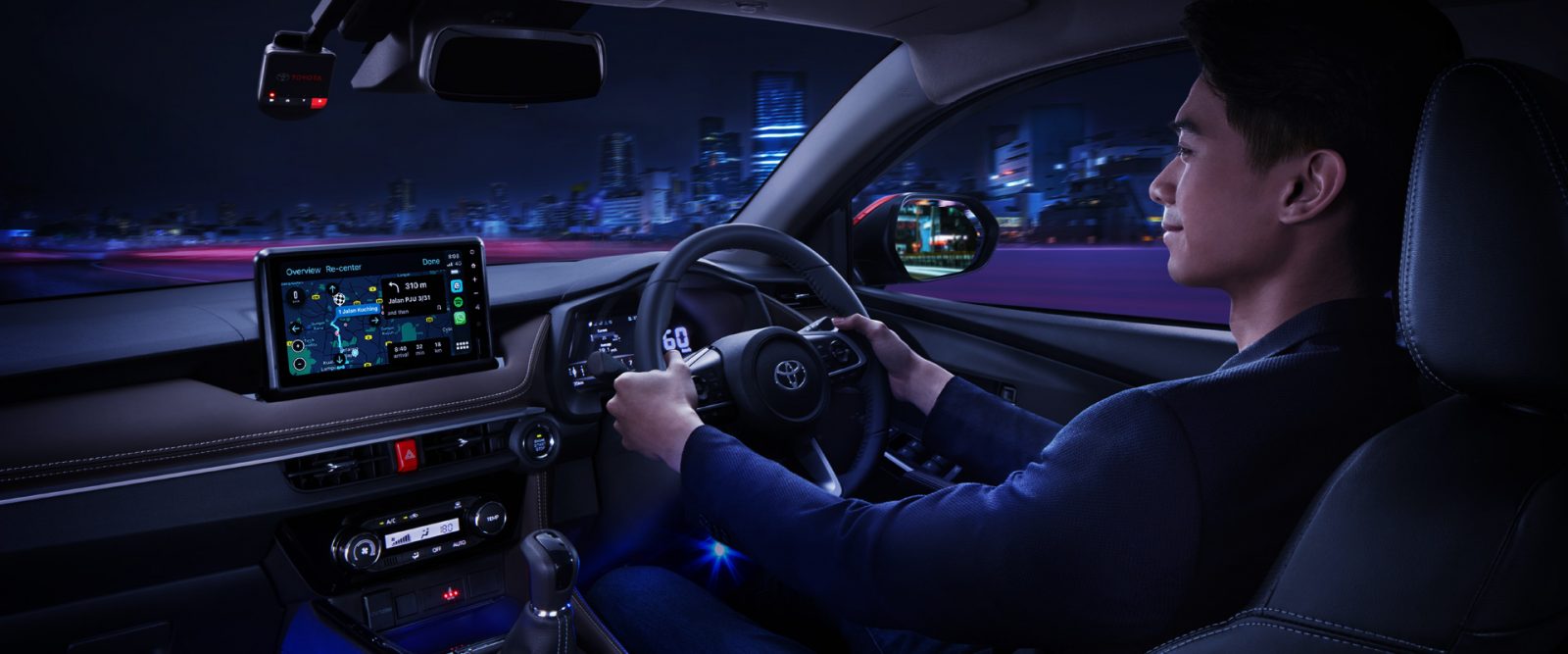 On the inside, the Vios has seen several improvements. There's a nine-inch touchscreen head unit that is strangely off-centre in its location, but it supports wireless Android Auto and Apple CarPlay, and the upgrade in material quality is noticeable. It also boasts leather seats all around, with soft touch material on the dashboard and door panels, and piano black trims enhance a more luxury feel inside. However, the rear seats lack a folding option and the headroom for rear passengers is limited due to the low-slung design-oriented roof design, which could be an issue for taller passengers.
The Vios retains its 1.5-litre naturally-aspirated four-cylinder petrol engine, capable of producing 106 PS at 6,000 rpm and 138 Nm of torque at 4,200 rpm. Drive is sent to the front wheels via a new D-CVT gearbox with seven virtual gears, developed by Daihatsu. Despite the engine's identical output to the previous generation, the new Vios feels lighter and more agile, thanks to the 110 kg weight reduction enabled by the DNGA platform. The car handles impressively and responds precisely to sudden steering inputs.
Safety and driver assistance features have also been expanded, including Lane Departure Prevention (LDP), Lane Departure Warning (LDW), Front Departure Alert (FDA), Adaptive Cruise Control (ACC), Lane Keeping Control (LKC), and Auto High Beam. The car also comes with a 5-years/unlimited mileage warranty, 24SEVEN Road Assist services, and a free three-year subscription to the Toyota Vehicle Telematics System.
Despite its many positives, the Vios isn't without its drawbacks. The car doesn't come with a spare tire, instead providing a hidden storage compartment under the boot floor and a tire repair kit. This was done to shed some weight and to provide owners with additional storage. Another aspect that could cause irritation is the wireless charger in the centre-console, which requires you to slot your phone sideways into a holder for charging. And be warned—it's not compatible with phones that have thick cases, which means you'd have to remove the case every time you want to charge your phone.
Our Thoughts
The fourth-generation Toyota Vios looks sharper, has greater street presence, and has improved significantly over its predecessor. It arrives in 2023 with a more premium look, better handling, and a more luxurious interior. However, it also brings a few compromises, such as the lack of a spare tire and limited rear headroom. Despite these, the pros outweigh the cons, making it a better car overall.