King Charles rode in a Bentley and two golden state carriages for his coronation
The Gold State Coach was first commissioned in 1760 and would cost £3.5 million today
Other cars involved in the ceremony included Rolls Royces, Range Rovers and even the odd BMW
We all saw the 8-horsepower ornate Gold State Coach carrying King Charles III and his Queen during his coronation ceremony in London yesterday, but there were several other vehicles that played crucial roles in the monarch's big day. How many could you pick? If you are in tune with the British monarchy's great love of cars, and carriages, then you would have noticed that, in fact, there were two state coaches used by Charles—with different purposes—in addition to the Bentley State Limousine that carried the King and Queen Consort earlier on in the day, as well as a convoy of Rolls Royces, Range Rovers and BMWs.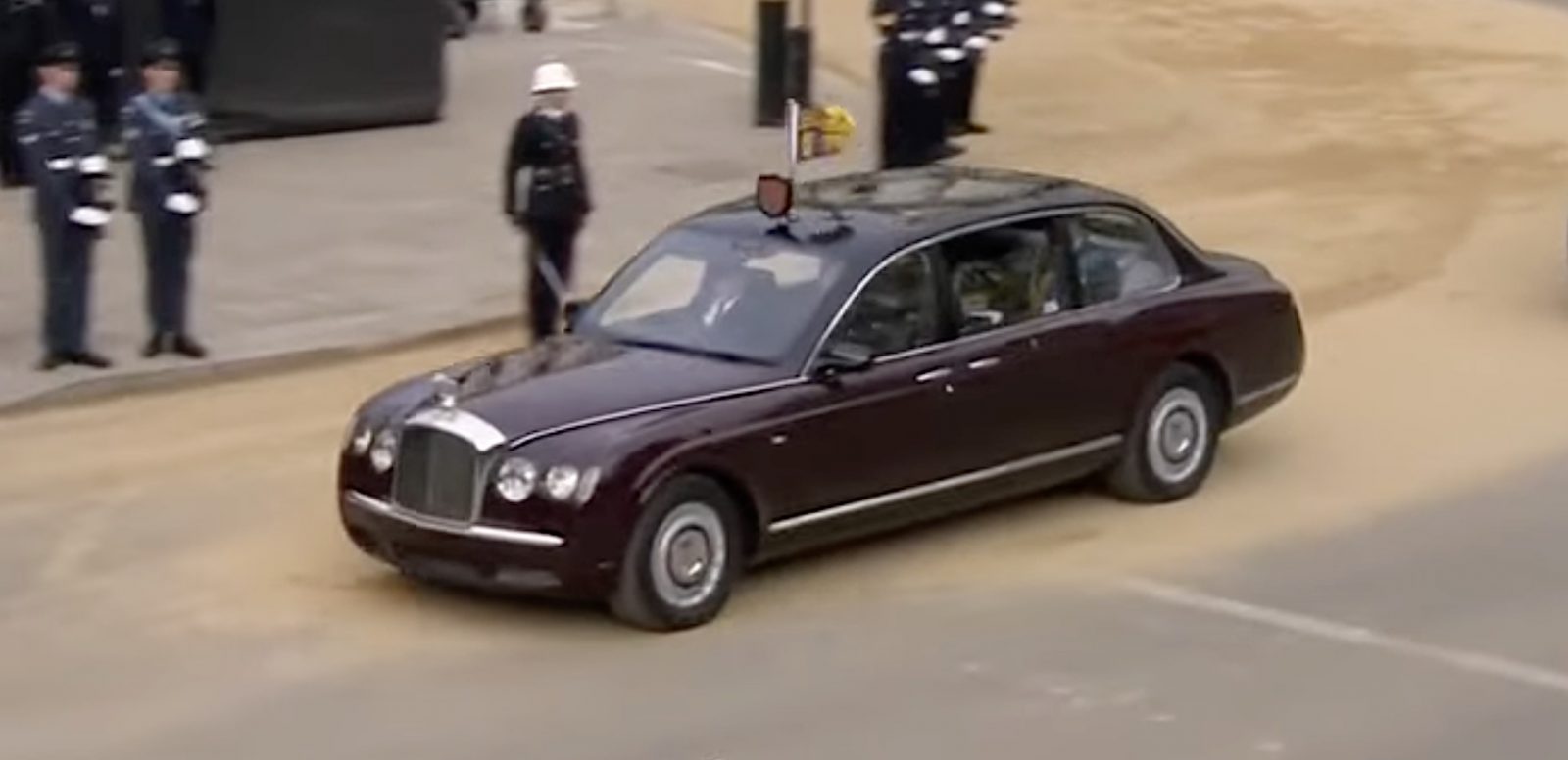 The King's main choice of transport yesterday was an eight-horse carriage adorned with gilded sculptures and lined with satin and velvet. This coach was commissioned in 1760 and would be worth a little over £3.5 million in today's money. According to some members of the royal family who have ridden in the monarchy's biggest carriage, it is not that comfortable and it is also rather slow, compared to other royal vehicles. Why? Because the vast amount of gold used in its construction means that it tips the scales at around 4 tons. So even with eight horses pulling the carriage, it will only travel at around 8-10 mph.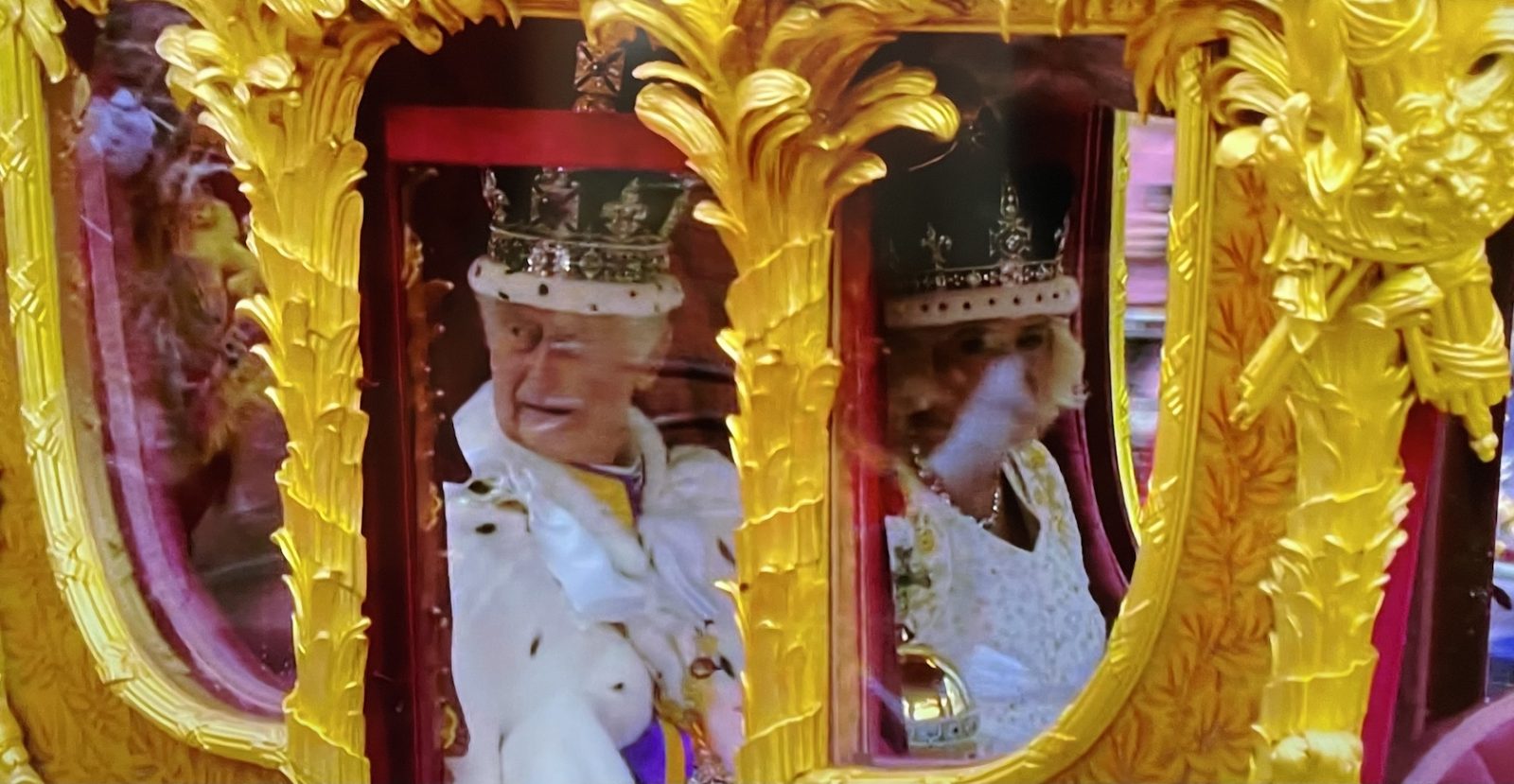 Now to keep things simple, let us just say that the King and Queen were transported to Westminster Abbey in one coach, and taken away from the Abbey in a different coach. The first coach was a less ornate, slightly smaller and and lighter version, used to transport the King and Queen Consort to the Abbey. The second coach—the main Gold State Coach from 1760—was used to take the newly crowned King Charles III and Queen Camilla (note that she's no longer called 'Queen Consort') from the Abbey back to Buckingham Palace where the King then received a raring three cheers from over 4,000 assembled military personal in the gardens of the palace. We also saw Crown Prince William, Catherine, Princess of Wales and their three kids riding in yet another state coach to and from Westminster Abbey.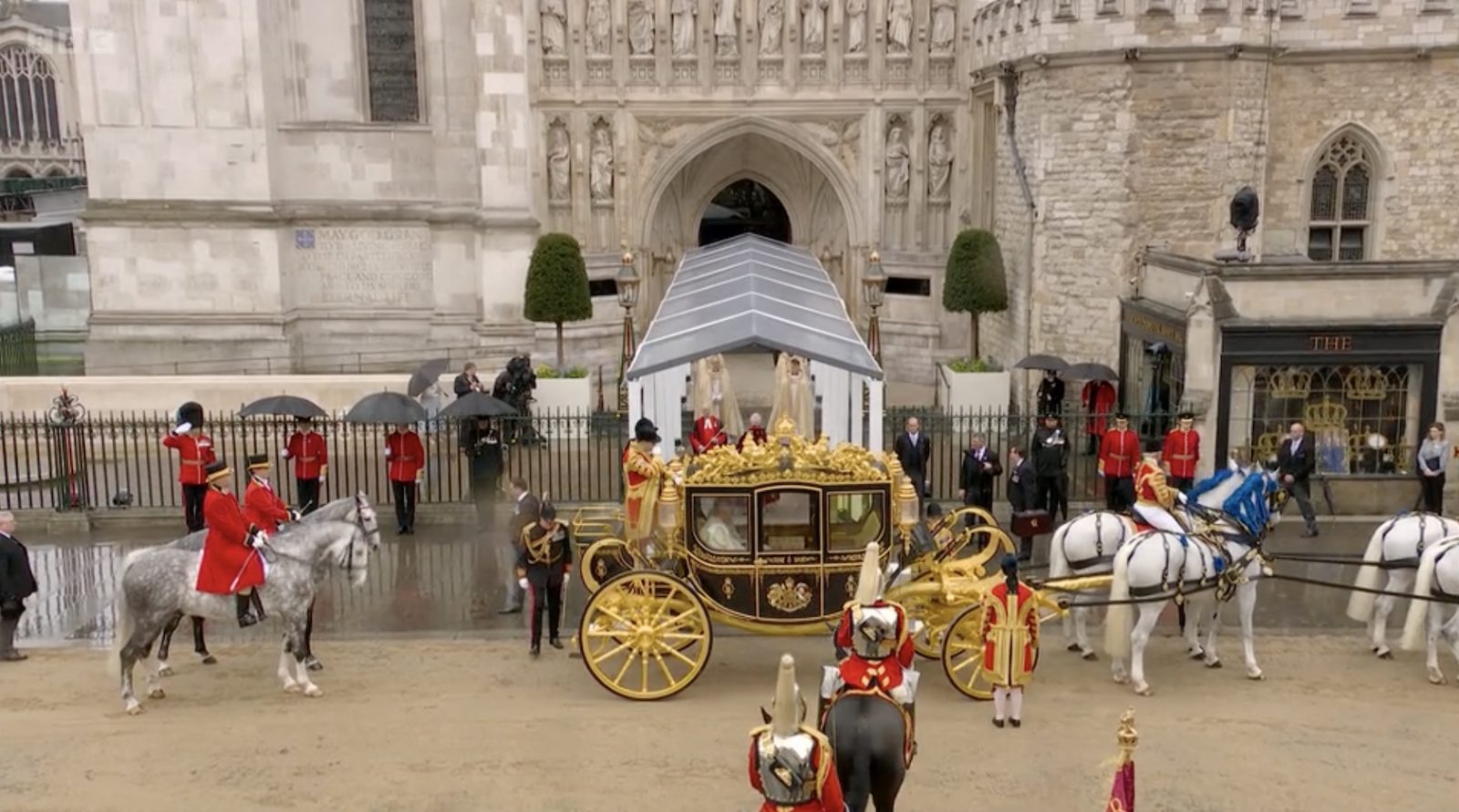 But carrying the King and Queen Consort earlier in the day, on his way to change into his royal garments for the coronation ceremony, was one of two Bentley State Limousines specially built and supplied by Bentley back in 2002, and used often by the King's late mother, Queen Elizabeth II. The vehicles' twin-turbocharged, 6.75-liter V8 engines have been modified from Bentley's Arrange R model to generate 400 hp and 616 lb-ft of torque, and boasting a maximum speed of 130 mph.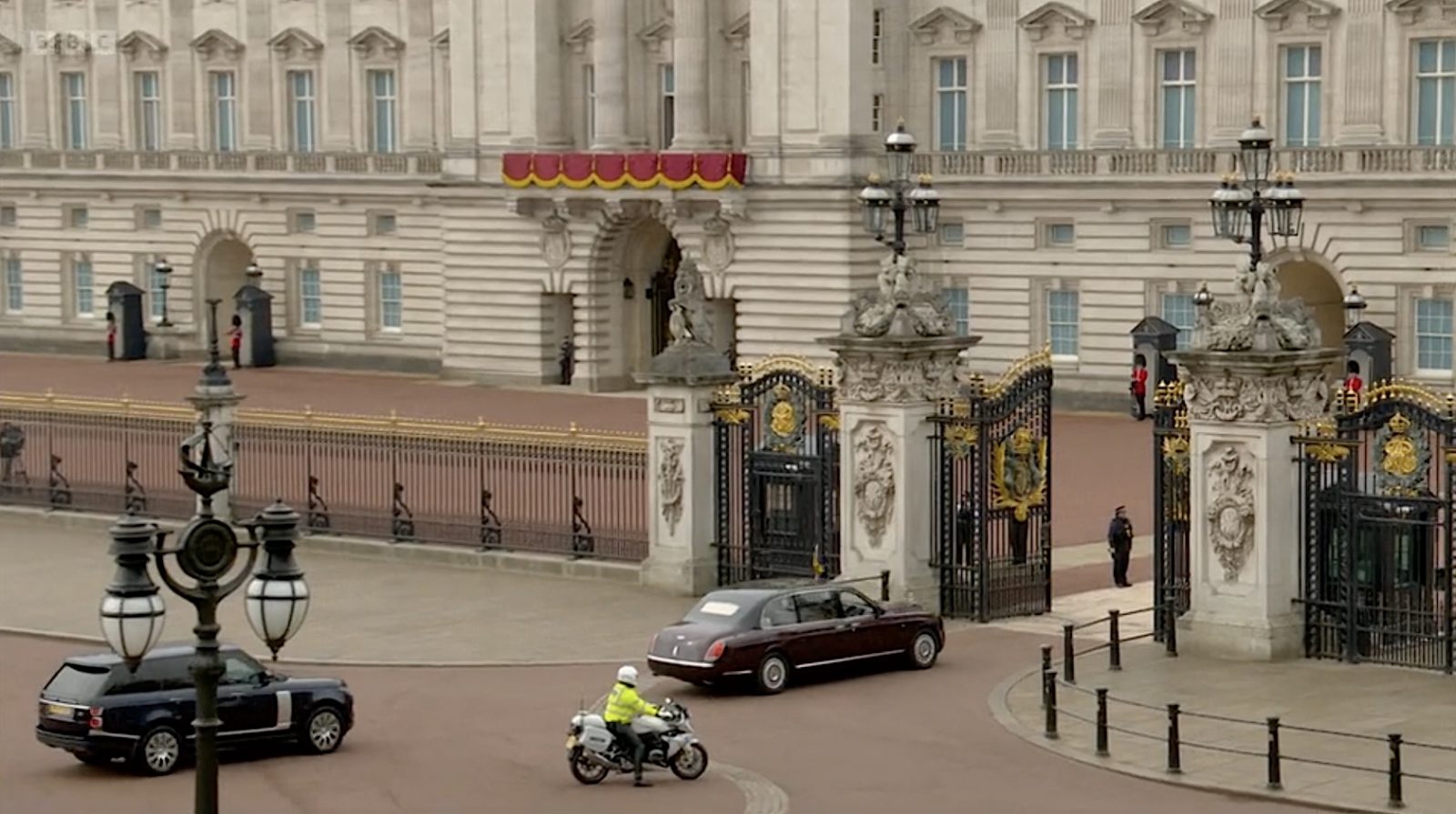 Other cars used to carry relatives of the King and Queen to and from the ceremony, including Prince Edward and his wife and Prince Andrew, were Rolls-Royces from the royal garage—cars from 1950, 1978 and 1987. Oh yes, did anyone catch a glimpse of the controversial Prince Harry managing to get a lift in a BMW 7-Series after all of his estranged family had gone? We are not sure where he went after the ceremony because he certainly was not present on the balcony of Buckingham Palace for the famous Red Arrows' royal flyover an hour later.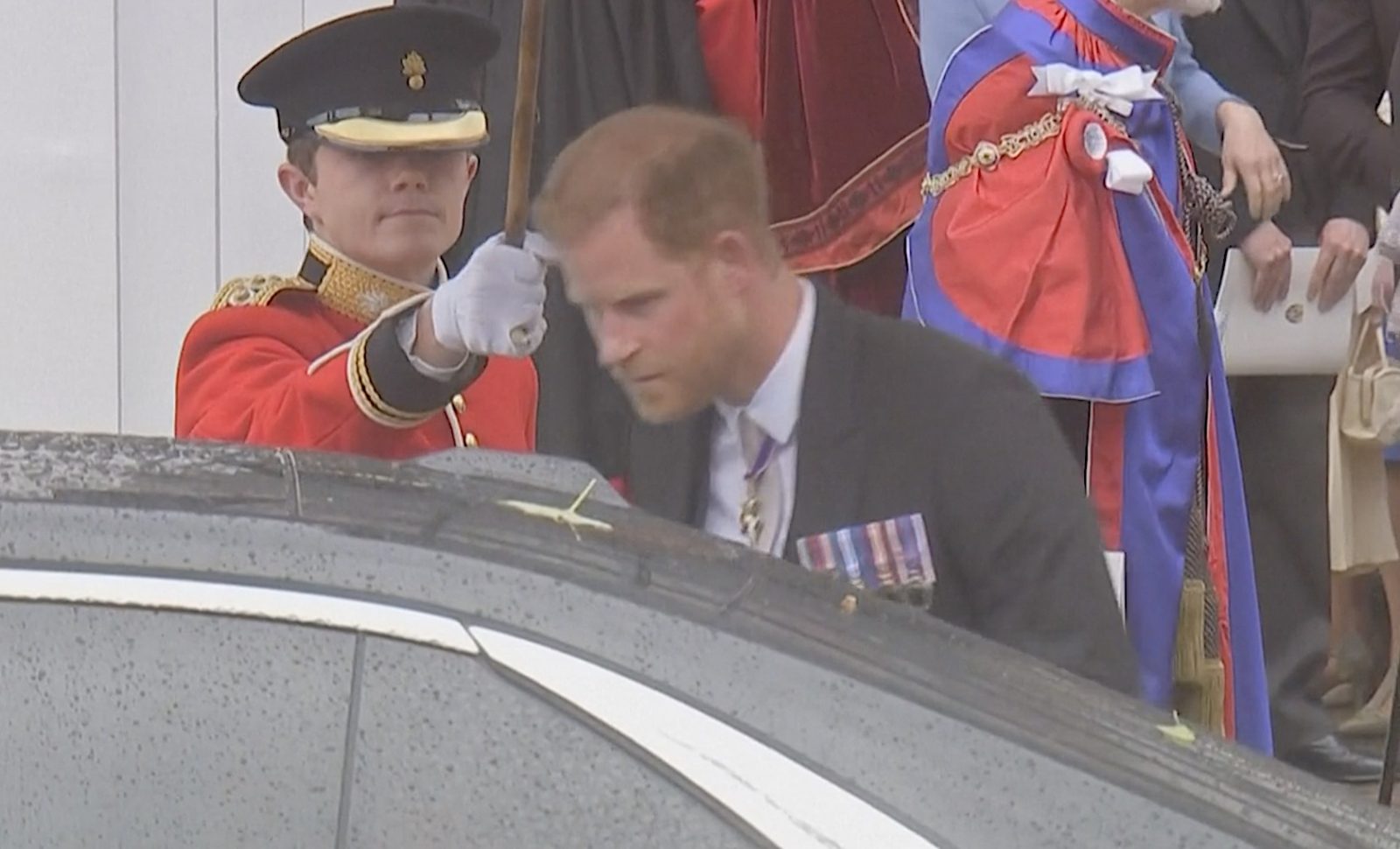 OUR THOUGHTS
Most of the vehicles used before and after the ceremony, although ornate and breathtakingly beautiful, were vehicles from a bygone area, when the UK still made a rich diversity of vehicles including Rolls Royces, Bentleys, Jaguars and Range Rovers. Because of course, even though these cars are still made to service the royal family today, Rolls Royce is now owned by BMW, Bentley is owned by the Volkswagen Group, while India's Tata Group owns Jaguar and Land Rover, makers of Range Rover vehicles. The three state coaches we saw, however, were all made in Britain, albeit a long time ago.