AC Cobra makes a comeback with sexy new body and 654 hp V8
The retro-flavored star of stage and screen will cost @$343,000
The new Cobra should sprint from zero to 62 mph in 3.4 seconds
Fans of legendary American V8 muscle cars, get those checkbooks ready. There's a new AC Cobra in town and it packs a 654 hp punch!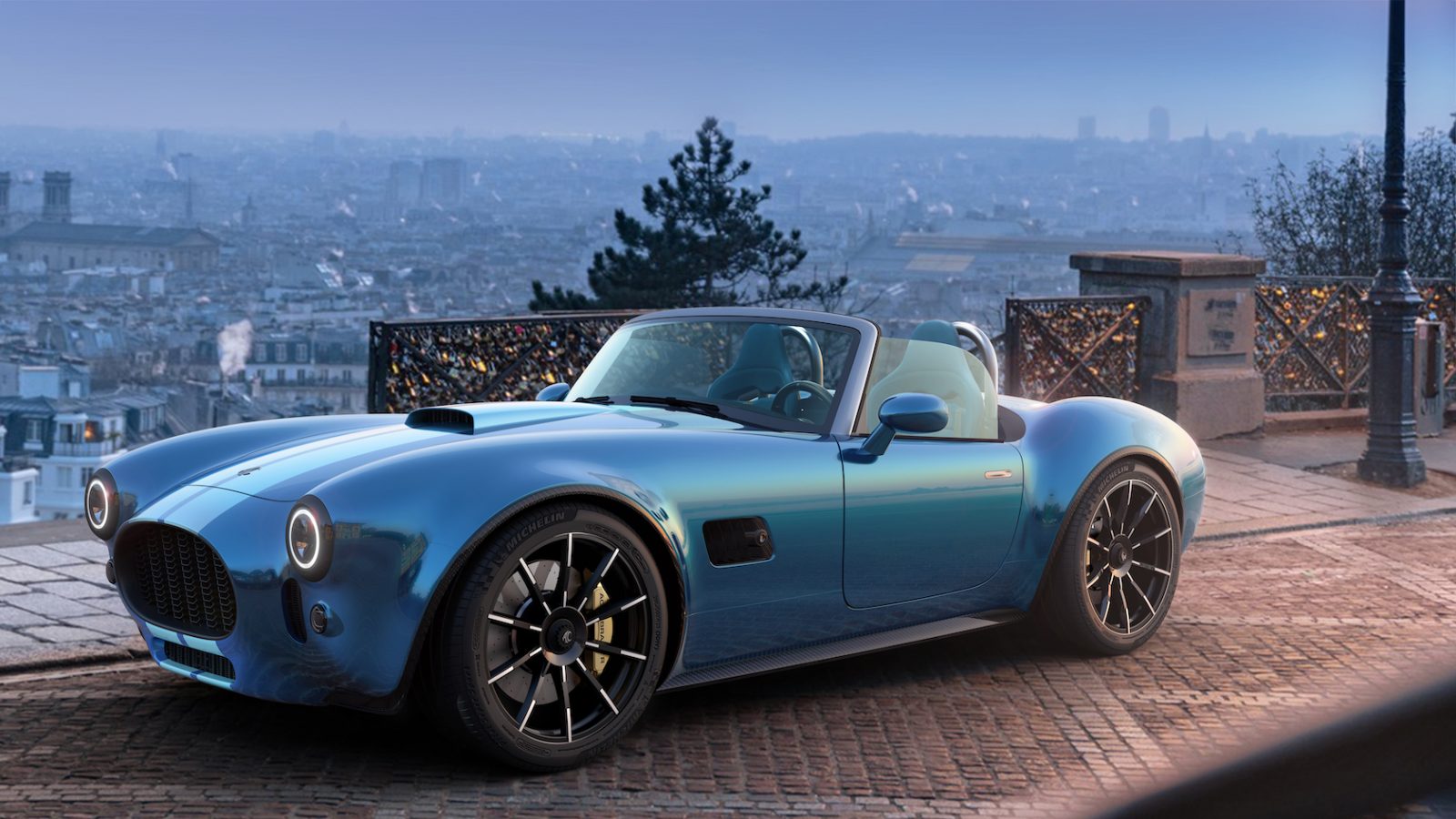 You'll have to go a long way to find a more perfect collaboration between U.S. and British sports car makers, a union that created the fabled AC Cobra of the 1960s. In 1961, 1959 24-Hours of Le Mans winner, ex-F1 racer and legendary American automotive designer Carroll Shelby teamed up with Britain's AC Cars to plant Ford V8 engines into a raw, exquisitely styled 2-door monster simply called the AC Cobra—but also went by the name of Shelby Cobra in the U.S.
With only 998 units of the original model being built between 1962-67, the car's fame and pedigree led to countless replicas and kit cars—some of dubious quality—being built over the past five decades.
Now in 2023, the original AC Cars is back with its AC Cobra GT Roadster, boasting a delicious combination of 21st Century V8 technology and retro-styled curves.
For those having a hard time remembering the car, check out the car chase in the 1995 action flick Bad Boys in which Martin Lawrence, driving a Porsche 911 (964) Turbo, had an epic high-speed battle with an AC Cobra. (Check out the 911 vs Cobra video here)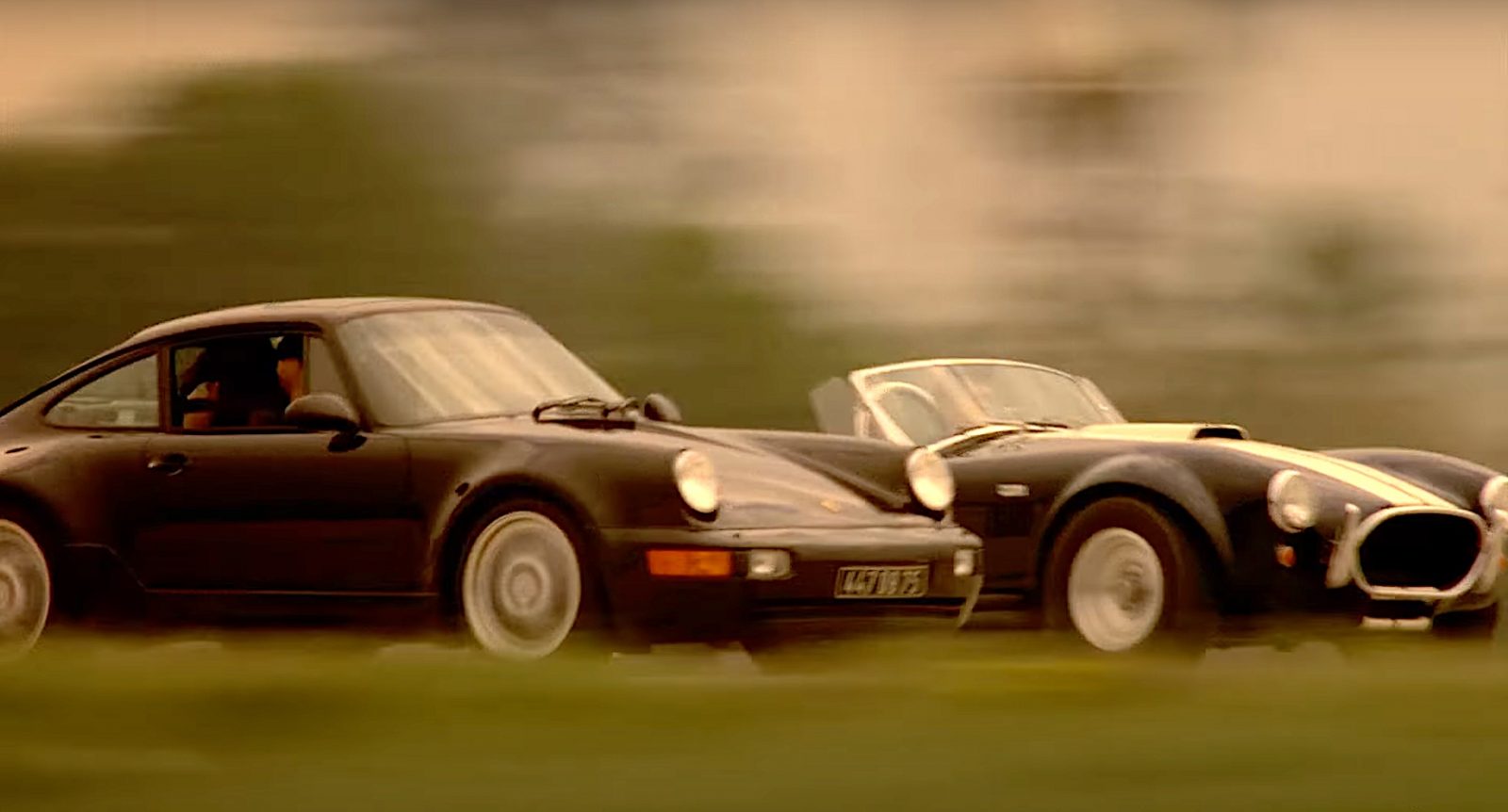 The new Cobra GT Roadster's official launch is scheduled for April, but from the fistful of teaser images you see here, there isn't much left to the imagination. When you're on a good thing, stick to it—appears to have been the designer's philosophy here as the new car adopts many lines and curves of the original's body. At first glance, the oval grille, round headlights, long hood, and flared wheel arches look almost identical to those of the 1960s Cobra.
Looking closely, however, you'll see subtle differences. The windshield frame is far thicker, the grille is slightly larger and positioned higher between the headlights, and the door handles are flush. One big difference is the lack of a chrome grille surround and front bumper which characterized the original car's nose design. The round headlights appear a little smaller and feature circular LED daytime lamps, while a third brake light is visible behind the passenger cell. Visible carbon fiber outlines the big fenders and rocker panels. As for the cockpit, the teaser photos don't clearly show the dah design, but we can see a modern steering wheel flanked by a combination of analog and digital displays.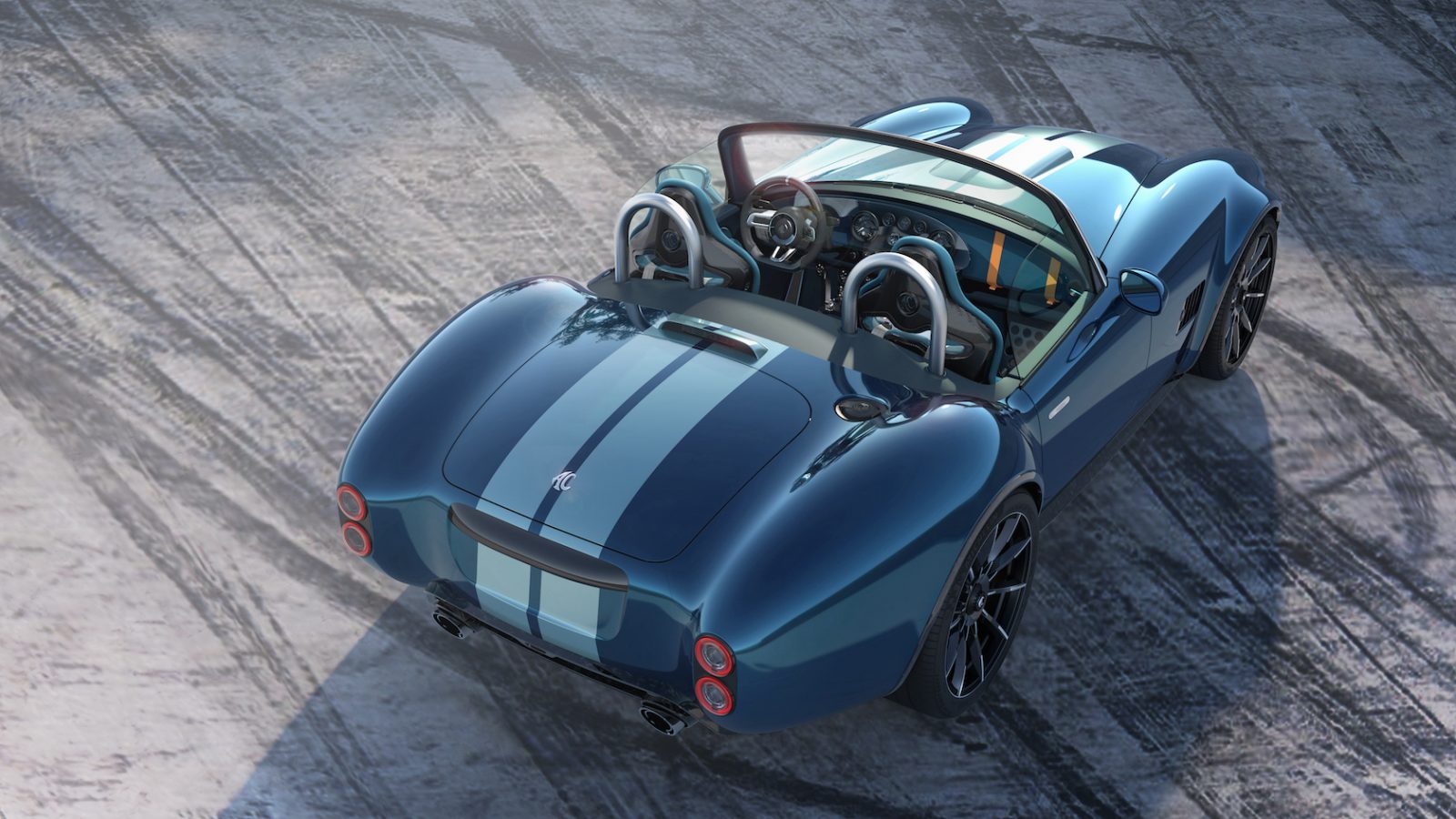 So what's under that sumptuous body? To keep weight down, AC Cars tells us that it's employed an aluminum spaceframe chassis with race-tuned suspension, specially conceived to support a car that's slightly longer than its classic counterpart with a wheelbase of 101.2 inches. Powering the new Cobra is a supercharged Ford 5.0-liter V8 engine that breathes through the hood scoop, generating 654 horsepower and 575 pound-feet of torque. And here's the deal-sealer. With power channeled through the rear wheels, buyers will have a choice of either a 6-speed manual or a 10-speed automatic transmission.
Tipping the scales at around 3,300 pounds, AC Cars says the roofless GT Roadster will jump from zero to 62 mph (100 kph) in 3.4 seconds on its way to a top speed of 173 mph. Fitted with massive 6-piston brake calipers and drilled rotors and boasting race-tuned suspension, we expect the new Cobra will corner logarithmically better than the original 1960s model.
In its press release last week, AC Cars mentioned that the GT Roadster is street-legal and now available for order to buyers around the world. Pricing will vary from region to region, but in the UK at least, it starts at £285,000, which translates to around $343,000.
CONCLUSION
Anyone looking to invest in a sports car should consider the new V8-powered Cobra GT Roadster. It may seem a little pricey at $343,000, but given that this will most probably be one of the last non-hybrid V8 sports cars of the 2020s before electrification takes over by the end of the decade, this stylish coupe seems like a sure bet to appreciate in value. Apart from the investment aspect, that 654 hp V8 and its race-tuned suspension seem destined to make this Cobra a bucket list car to drive—just like the original one!