Autonomous truck deliveries are just around the corner. More often than not these days, Dallas motorists will find themselves traveling along I-20 or I-45, sharing the road with a self-driving truck that has the equivalent of a 16-year-old's learner's permit.
Trucking is an integral part of the economy, representing over 70 percent of freight transported in the U.S. Dallas is the hub of autonomous truck testing and development, thanks to its vital freight corridors, business-friendly policies and favorable weather.
The truth is, however, that trucking is dogged by driver shortages, safety issues and supply chain challenges. In an effort to alleviate these issues, autonomous truck developers are testing the safety and efficiency of their rigs with real customers in the Dallas-Fort Worth area, using backup safety drivers until the technology is ready to graduate to self-driving.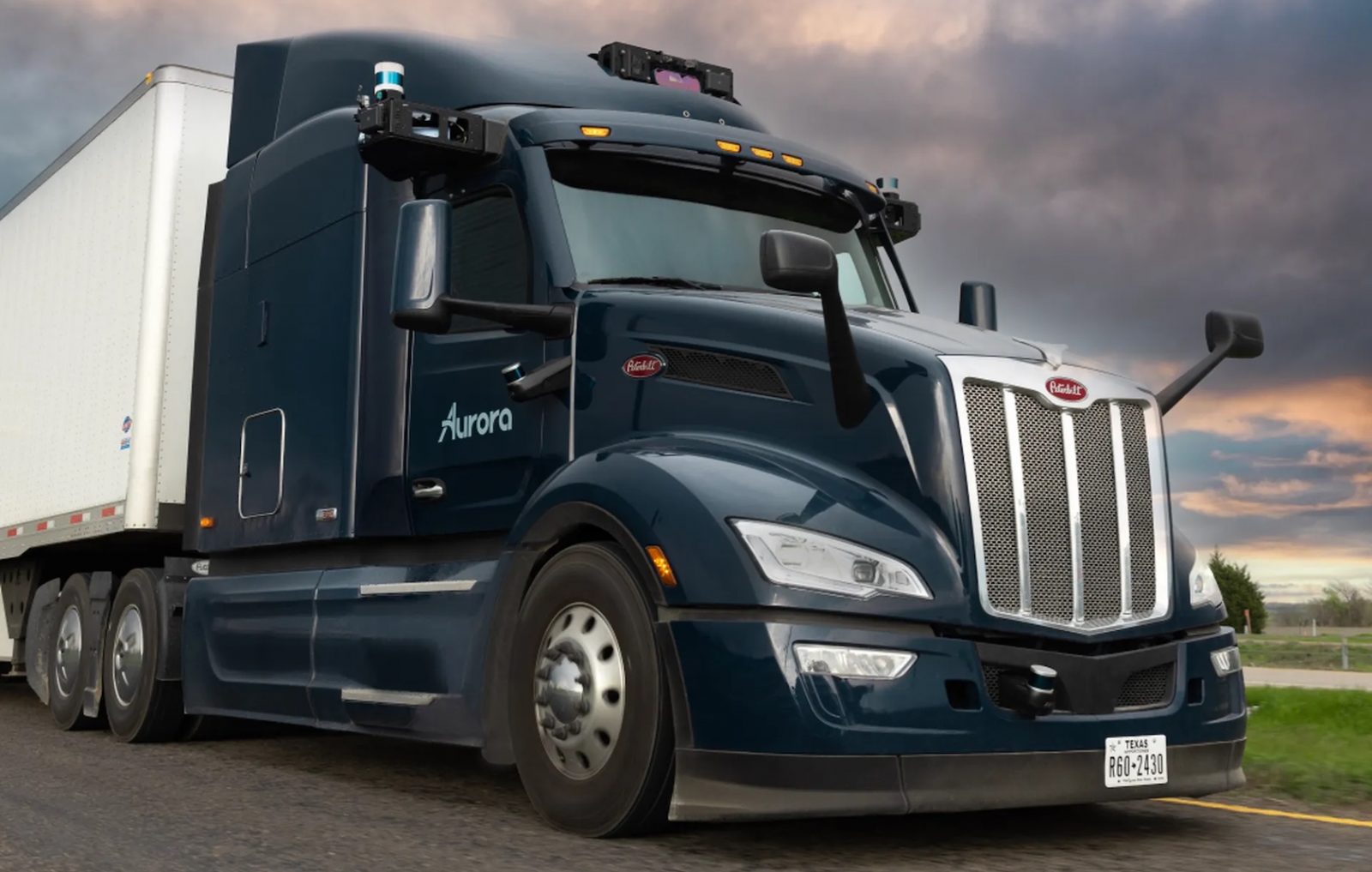 Aurora, for example, which just raised $853 million ahead of its planned driverless launch by late 2024, is hauling more than 50 loads a week to Houston and El Paso for pilot customers like FedEx, Schneider, Werner Enterprises, Uber Freight and Hirschbach.
Kodiak Robotics' semi-trucks are also doing commercial runs for clients across Texas, including hauling Ikea furniture seven days a week between a distribution center in Baytown and the Ikea store in Frisco.
Gatik, which specializes in "middle mile" logistics, is running smaller autonomous box trucks across the region, delivering goods for companies like Kroger, Sam's Club and Pitney Bowes.
Kodiak Robotics is testing trucks in southern Dallas County. During their development work, a third-generation truck driver will keep his hands above the steering wheel in case he needs to intervene, while an engineer monitors the truck's software on a computer screen. Trucks do not exceed 65 mph and stay in the right lane on I-20 and I-45, slowing frequently for aggressive drivers or stalled vehicles in the shoulder lane.
The truck's sensors conduct roughly 1,000 checks on the surrounding environment every 100 milliseconds to identify and adjust to the behavior of other drivers, a Kodiak rep explained.
OUR THOUGHTS
In a world where long-haul truck drivers are in shortage and the industry is facing multiple supply chain challenges, autonomous trucks could help logistics companies cope with this shortage while also lowering costs, reducing fuel consumption and boosting safety.