British-made electric Munro MK1 off-roader has high hopes to tackle U.S. market
The MK1 will target EV trucks from Ford, Hummer and Rivian
Munro's EV claims to boast 375-hp and range of 170 miles.
It's brash, ballsy, and brazen, and with good reason. This electric Munro MK1 heavy-duty off-roader is looking to revive the charm and spirit of the original Land Rover Defender, and although the teaser sketch above is very basic, we can certainly see the similarities with the 40-year-old version's squarish design.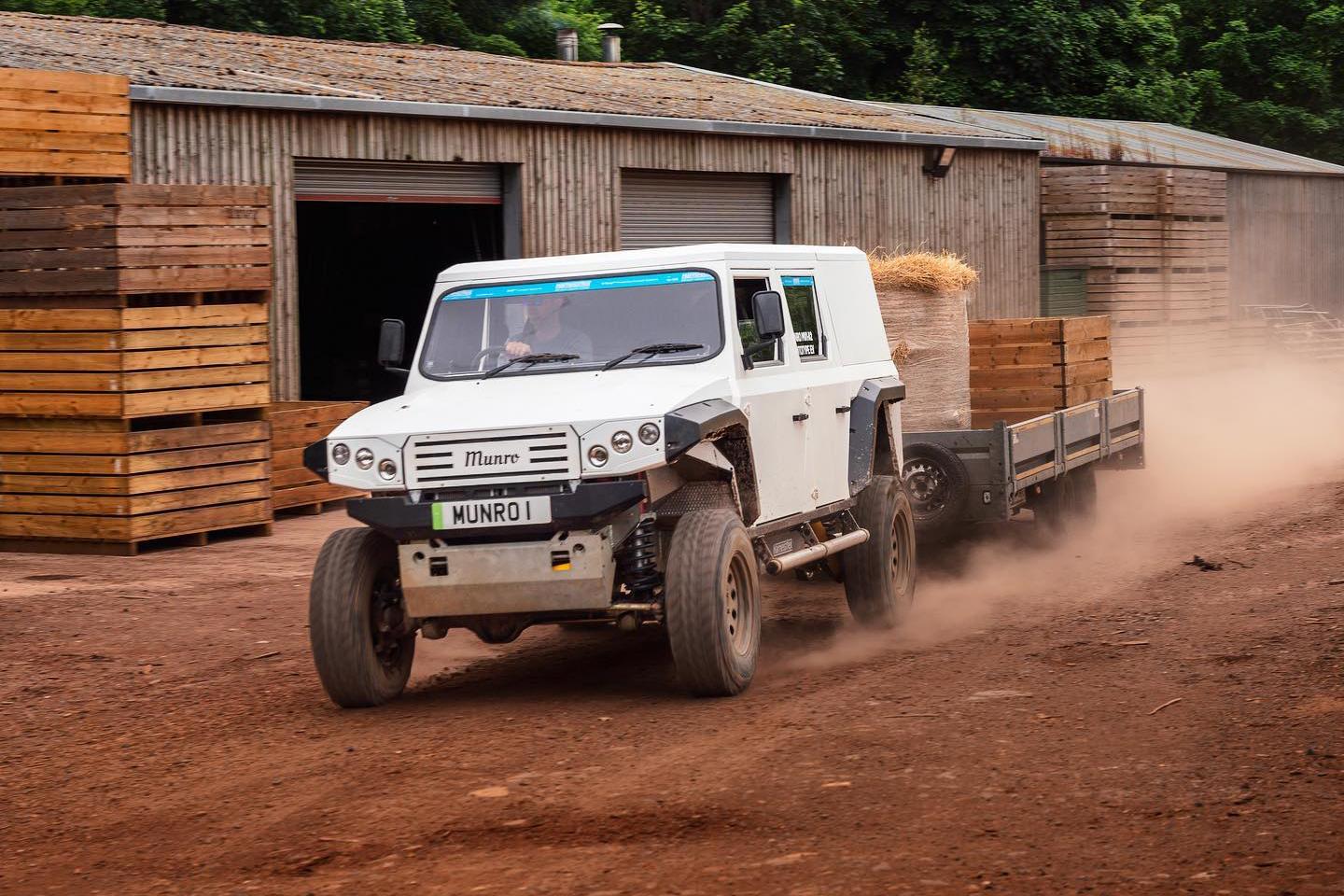 On December 5 in Edinburgh, Scotland, home-grown EV startup Munro Vehicles will unveil its first production vehicle, a rugged electric off-roader called the Mk1.
Designed, engineered, and built in Britain, the MK1 is what Munro calls 'the world's most capable all-electric 4×4' utility vehicle. Now that's a tall claim considering there are some very capable 4WD EVs entering the U.S. market, namely the fully electric Rivian RT1, Hummer EV and the Ford F-150 Lightning.
Munro tells us that the MK1 is intended as a go-anywhere vehicle for use by farmers, forestry workers, and miners. It also has great potential as a very capable rescue vehicle in difficult-to-access regions. But the Rivian, Hummer and Ford are all supposedly capable of similar tasks, so we wait until we can test the vehicle to check out its credentials against its U.S. rivals.
The modular construction of the MK1 permits customization for specialist applications, and Munro is focused on making a 4×4 that is a blast to own and built to endure punishment. The company has already published tentative specifications and prototype photographs of the Mk1, which you see below.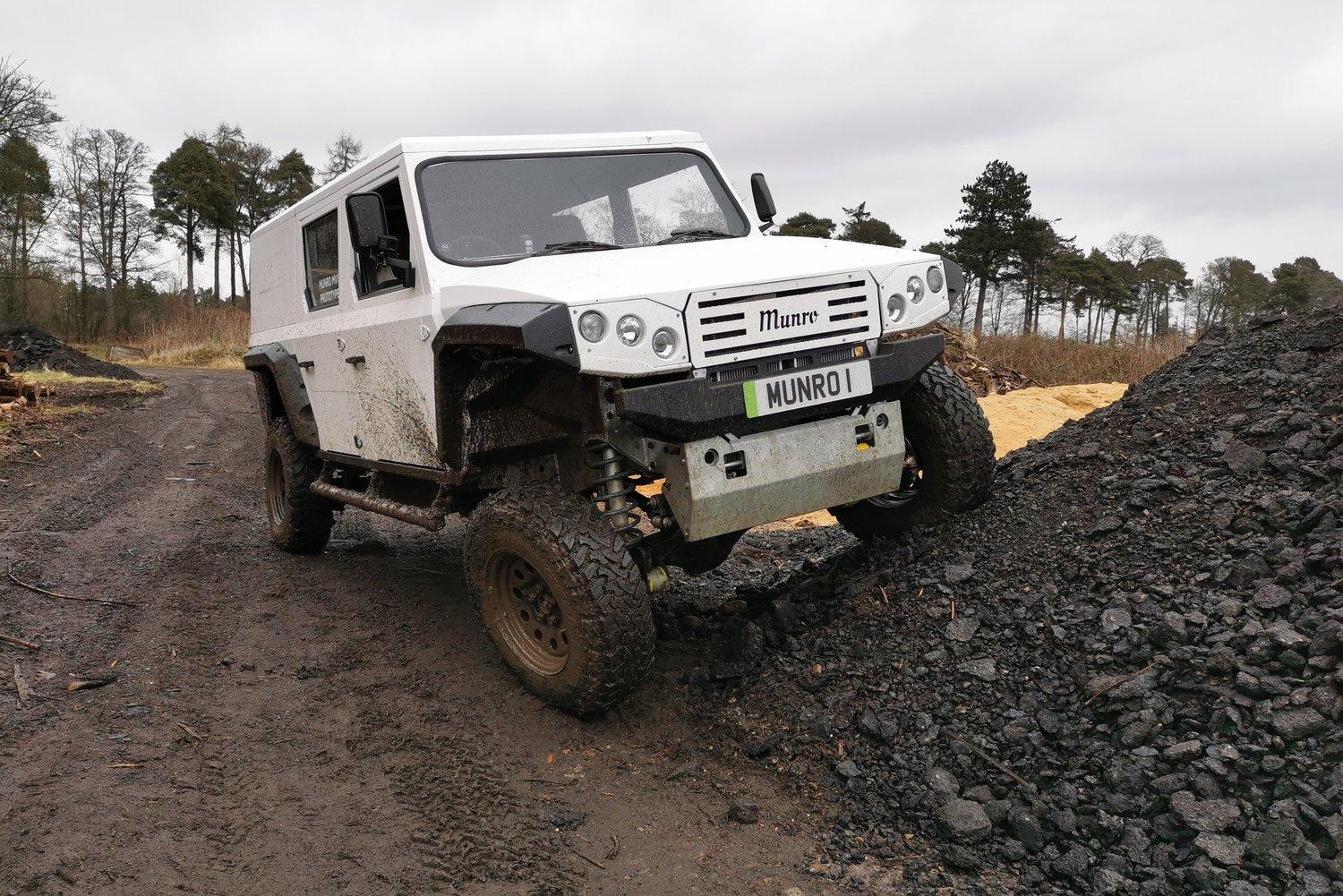 Munro reports that the Mk1 delivers 375-hp and 516 lb-ft of torque, and uses an 80.1-kWh battery with a claimed range of 170 miles, although we are not sure if that's an EPA figure or some other test cycle. The Mk1 supports AC charging at up to 22kW and DC charging at up to 100kW, which means it can be charged from 15 to 80 percent in 36 minutes at a DC quick charging station.
The MK1 is fitted with a 4WD system, a two-speed transfer box and locking differential. It boasts 17.7 inches of ground clearance for the body and 11.5 inches for the axle with a wading depth of 40 inches.
The 5-door, 5-seater 4×4 employs a galvanized steel chassis and aluminum body panels. Munro has designed the Mk1 as a go-anywhere powerhouse, with rigid axles front and rear, 7,700 lbs of towing capacity, and a 2,200 lb payload.
Munro really does see their new charger as a strong prospect for the U.S. market. "We see the Munro 4×4 EV as a serious and compelling opportunity for a wide range of our customers across the USA and one which will see us go from an initial order book of 50 vehicles next year to around 2,500 in 2025," said U.S. electric vehicle sale sand leasing firm Wyre's managing director Rebecca Hansen.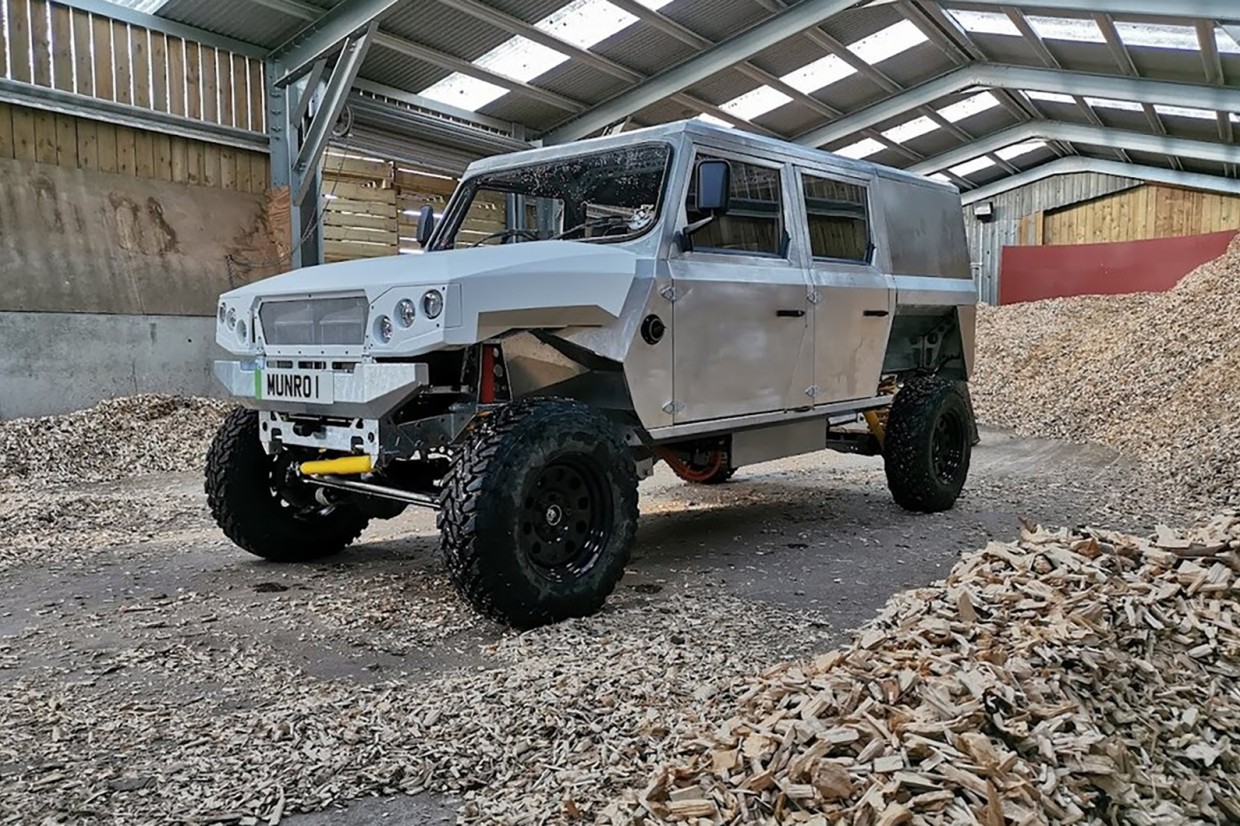 "One US customer market we will target is the country's massive electric utility sector where companies need to show their customers that they are taking the provision of EVs seriously in their own fleets. Oil and gas, mining and forestry industry customers are among those also on our radar."
Production of the Mk1 will start in Glasgow by year's end, with the first shipments expected to begin in early 2023. The company projects it will sell 50 units in 2023, rising to 500 in 2024 and 2,500 in 2025. One report says that Munro has already secured a deal to supply more than 3,000 units to the U.S. in the next few years.
Pricing will likely be confirmed at the launch but it is tentatively priced at US$98,500, which may put it out of reach of many potential buyers.
OUR THOUGHTS
The MK1 certainly looks capable and ready for any off-road hard-core duty, no matter how tough. But priced at just under the sticker fee of a $112,000 Hummer EV means that it will have limited appeal, even if it does look like a beefy early model Hummer. Compared to US rivals, especially the Hummer, which boasts a towing capacity of 11,000 lbs, the MK1 can only tow 7700 lbs and will need a battery top-up after 160 miles. We think the bottom line won't be how good this 4×4 is because we're sure it's a talented operator—it'll be that buyers are just not familiar with the name Munro. Not yet at least.