The Seagull's groundbreaking $11,300 price tag puts it in a league of its own — even though its a China-only car, for now
Its edgy and aggressive design should appeal to young consumers in China
The 30 kWh version delivers 190 miles of range while the 38 kWh version is rated at 252 miles according to China's test cycle
An electric vehicle with a low profile and a very low price turned out to be the star of the Shanghai Auto Show. And of course, it was a Chinese electric vehicle—the $11,300 BYD Seagull. That makes it the cheapest 5-seater EV anywhere in the world.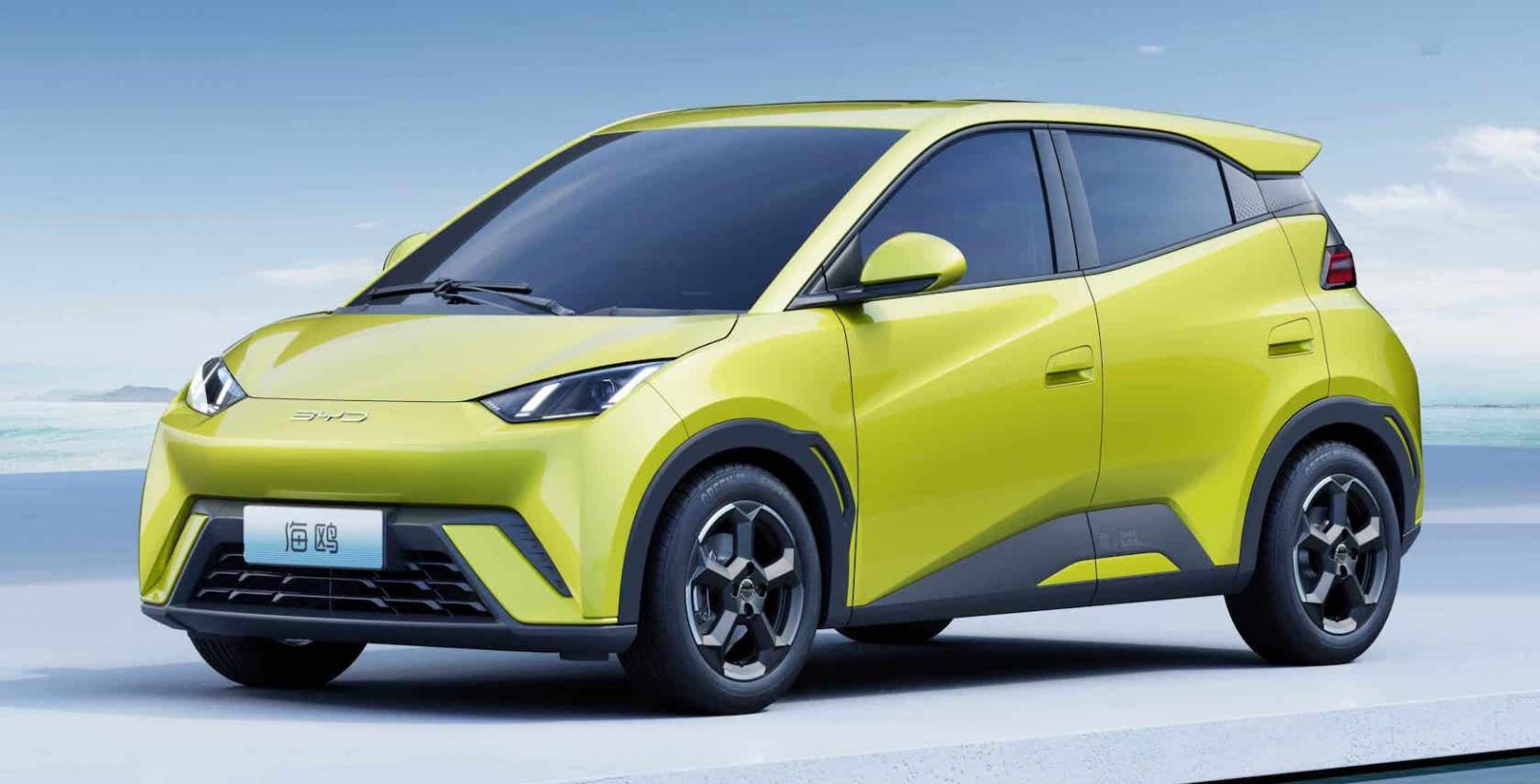 In trying to get more EVs to the masses at affordable prices, the tiny 5-door electric hatchback is, without doubt, the most compelling new EV from China in a long time.
Starring next to internationally known BYD models like the Atto 3, Dolphin and Seal, the domestic-only Seagull will be positioned below the Dolphin in the brand's lineup. It is just 148.8 inches long, 67.5 inches wide, and stands 60.6 inches tall boasting an edgy and aggressive design that should appeal to young consumers in China. Although its biggest appeal point is its $11,300 price tag—unheard of in the car world up until now.
The car's front design is particularly aggressive with angular headlights, accented creases, and a blacked-out lower grille. Its silhouette employs a dramatic 2-toned effect with powder black wheels and wheel arches, thick lines stretching diagonally along the doors to make the car appear lower to the ground, flush handles, and rear side windows that slope upwards towards C-pillars. At the Seagull's rear end, a roof spoiler adds a sporty flavor to the hatch while its LED taillights and a light bar stretch the whole width of the car.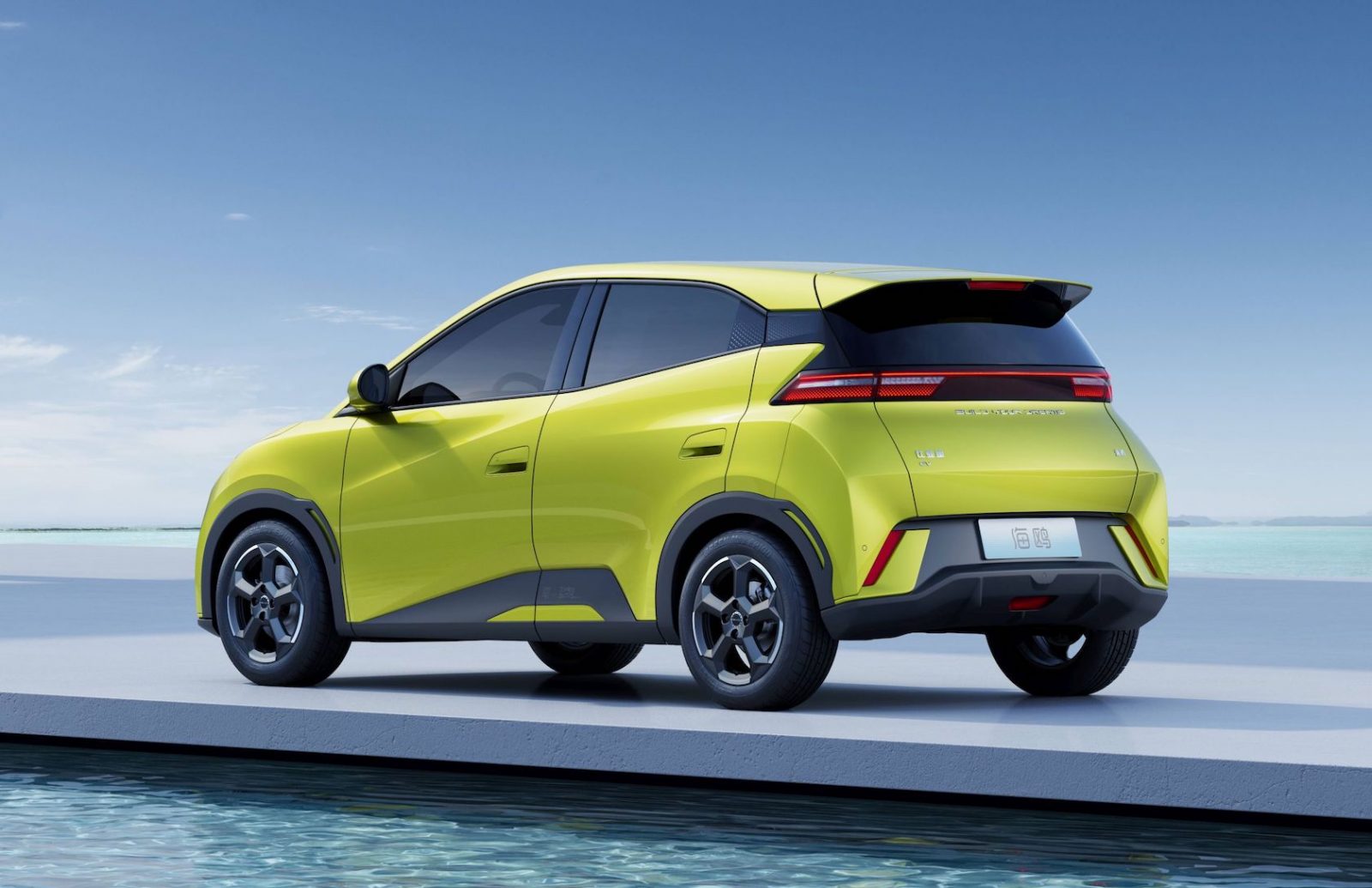 The compact Seagull sits on BYD's latest third-generation EV platform and will sell boasting two different electric motor and battery options in China. The front-wheel-drive entry-level spec is powered by a 74 hp motor while the flagship will boost output to 100 hp. Meanwhile, 30 kWh and 38 kWh battery packs will be offered respectively. Even with these relatively small batteries, the 30 kWh version is said to deliver 190 miles of range while the 38 kWh version has been rated at 252 miles according to the CLTC (China Light Duty Vehicle Test Cycle) which are at least 20% more generous that America's EPA ratings. Both models support DC fast charging and can be charged to 80% in just 30 minutes.
BYD's strategy was to offer an entry-level EV for the masses, with a price point that significantly undercuts even the cheapest EVs on the market today.
But be warned. Don't count on the tiny Seagull landing on U.S. shores anytime soon. As far as we know today, BYD plans to launch its e6 electric car in California in fall 2023 to test the waters and then take it from there.
Chinese EV brands are dominating the Shanghai show, a reflection of the country's world-leading EV uptake rates and Chinese consumers wanting domestically made cars.
OUR THOUGHTS
It is unclear if BYD intends on selling the Seagull in any markets outside of China. Given the car's low starting price, it hardly comes as a surprise that the interior is spartan and minimalistic, even though it does still offer a 12.8-inch touchscreen, a 5-inch digital instrument cluster, a wireless charging pad, and two cupholders. Whether that combination would appeal to U.S. and European audiences will be serious homework for BYD.