Chinese brands Great Wall and BYD unveiled new models at the Paris Auto Show and triggered a strong reaction from Stellantis's CEO.
Great Wall has been sold in Australia since 2009 while BYD launched in Japan this year.
Stellantis CEO Carlos Tavares's message to the media on what he believes to be an existential threat from China to the European car industry was delivered directly to President Emmanuel Macron.
Highlights at the considerably pared-back Paris Auto Show, currently running in the French capital, included the unveiling of Jeep's first EV, the Avenger, a new Renault 4Ever electric concept as well as models from Peugeot, DS, and Alpine among others.
But without doubt, the biggest talking point, apart from French president Emmanuel Macron shutting down several stands to make an entrance, was the presence of Chinese carmakers Great Wall Motor and BYD, which incidentally stands for Build Your Dreams.
Great Wall debuted their Wey plug-in hybrid model as well as the Funky Cat from its pure electric brand ORA, while BYD revealed three models including its all-electric Atto 3 compact SUV, the 7-seater Tang, and the Tesla Model 3-targeting Seal production model. For the record, these two brands have already started their global expansion with Great Wall SUV and utility truck models sold in Australia since 2009 and BYD models, including the Atto 3, set to go on sale in Japan in early 2023.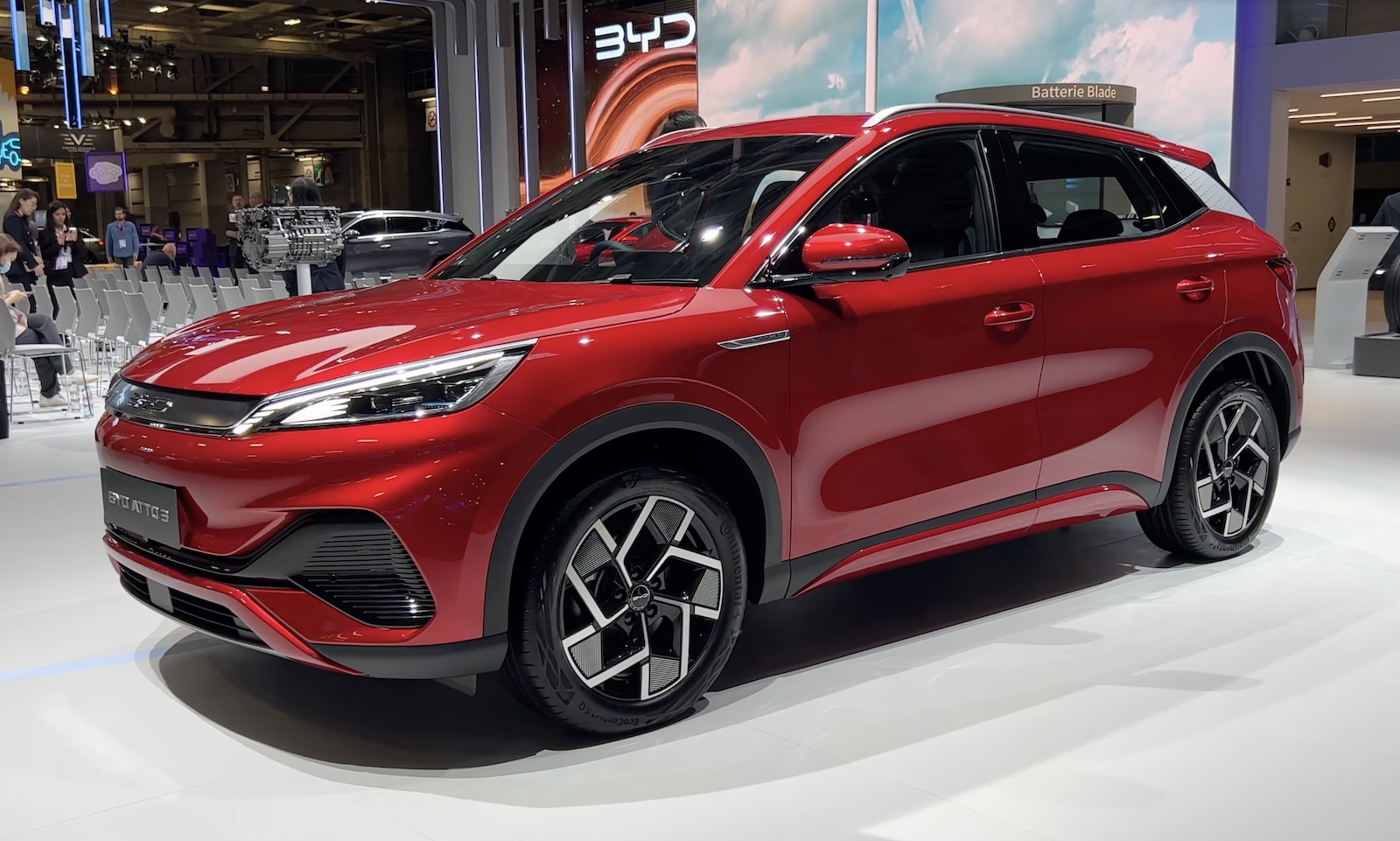 And Stellantis's CEO Carlos Tavares is not happy about their impending entry into the European market. He called for European political leaders to impose tariffs on cheaply priced Chinese cars being sold there and for European cars to get favorable subsidies to make them more attractive and cost-competitive. Tavares's message to the media on what he believes to be a real and present existential threat to the European car industry was also delivered the evening before at a dinner with Macron. Tavares, who blamed political meddling for Stellantis's Jeep decision, said European authorities should introduce restrictions similar to the ones foreign carmakers face in China.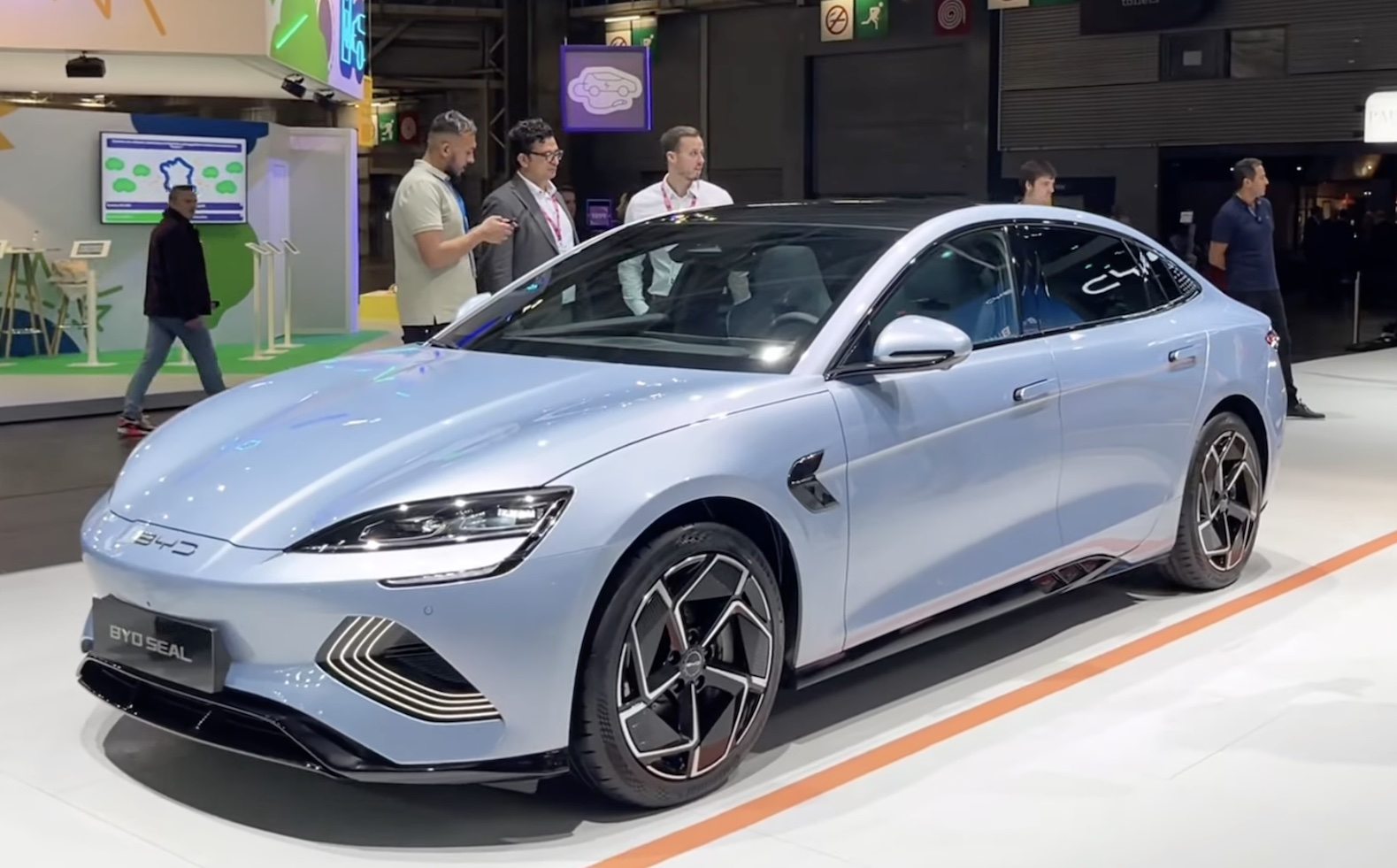 Tavares's concern is actually two-pronged. As geopolitical tensions escalate between Europe and China, Stellantis is considering exiting China after the firm pulled out of its Jeep plant in China and as several more established brands have struggled to maintain their position in the country's highly regulated market. Jeep's 12-year-long joint venture with Guangzhou Automobile Group struck difficulties gaining traction in the country before its parent announced the pullback in July. "If we push ahead with this strategy — which is our strategy right now — then we don't need plants in China," Tavares told reporters in Paris.
Carmakers are increasingly focusing on what's happening with the war in Ukraine and considering whether the long list of sanctions against Russia might similarly apply to China if the country were to assert itself in Taiwan.
Chinese carmakers have been displaying their vehicles for over a decade at European shows like those in Paris and Frankfurt, but now that they are on the cusp of actually launching production vehicles, the European market is reacting with an expected level of alarm and anxiety at vehicles that propose to undercut local prices significantly.
OUR THOUGHTS
Carlos Tavares's worries are well-founded. Given Europe's geo-political concerns regarding China's relationship with Russia, Taiwan, and North Korea, plus the low (undercutting) price structure of Chinese cars entering Europe as well as their advanced battery technology, Macron will be listening to Tavares with open ears and a troubled heart. Macron's response, and indeed the reaction from Europe as a whole could well define how Chinese cars are received in Europe. Or how they are not.