Corvette to take a page out of Lamborghini's and Porsche's books and diversify its brand.
Beginning in 2025, GM plans to launch a Corvette brand that will feature an electric 4-door coupe and crossover.
The switch to the Ultium battery platform allows engineers the chance to totally reimagine vehicle proportions, street presence, and engineering
People will buy a particular brand as much for the manufacturer's status as for the car itself. It doesn't matter if it's a Mercedes Benz, BMW, Porsche, Jaguar, Ferrari, or Cadillac. Every brand has its hardcore fans, even GM's sports cars brand—Corvette.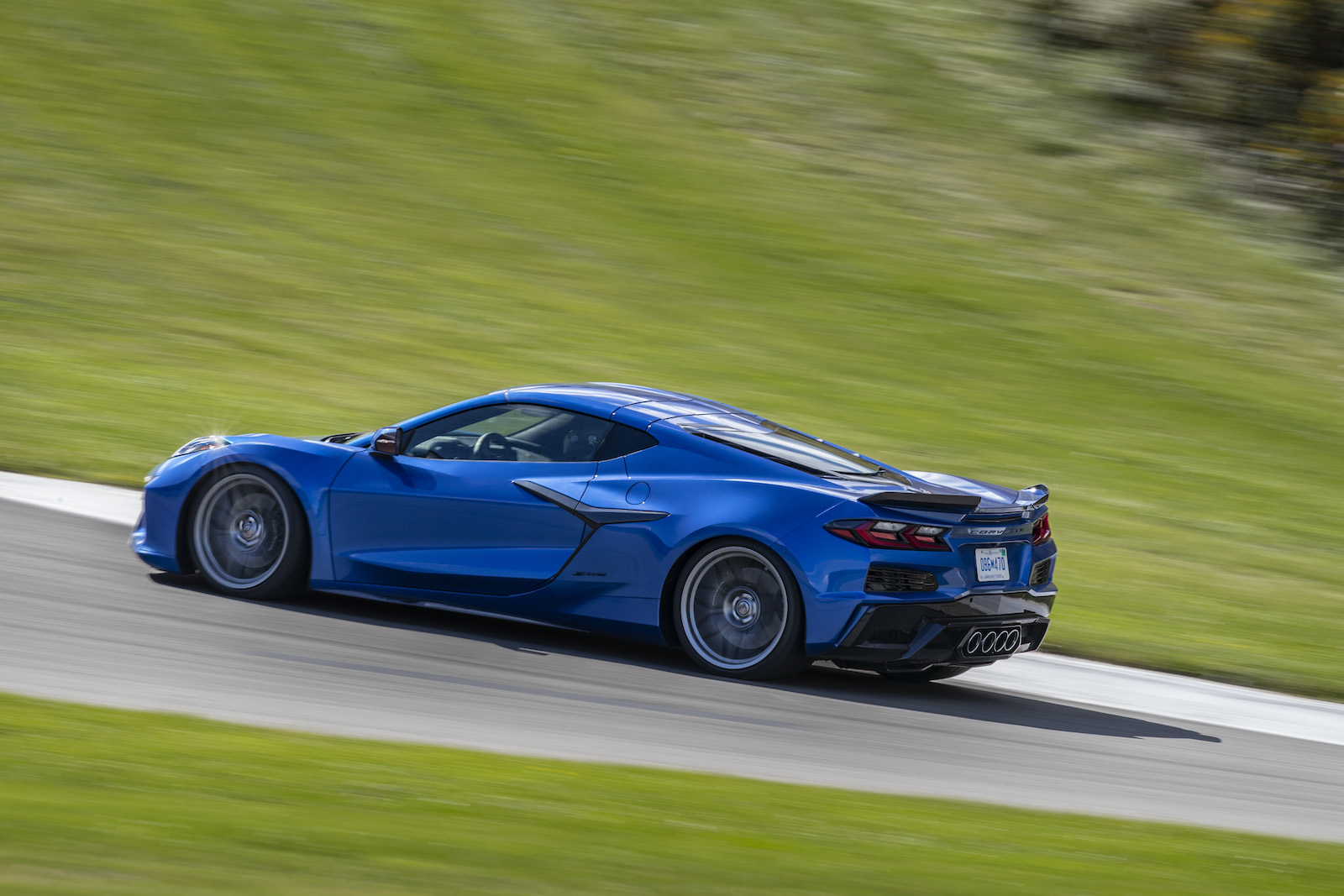 Dating back to 1953, Corvette is a brand boasting decades of history and racing accolades including multiple class wins in the 24 Hours of Le Mans and the 24 Hours of Daytona. But even with such a heralded name, it only generates a small percentage of the potentially huge profit Corvette could make. We have seen what happens to exotic brands' bottom line when they bite the bullet and launch SUVs as Lamborghini and Maserati did or electric vehicles like Porsche.
If you speak to those in the know, such developments are expected to take place at Corvette, creating a Corvette sub-brand.
The GM brand has already launched the new Z06 and there are several more iterations of the C8 still to come, including a potential E-Ray hybrid, and a Zora hybrid named after Zora Arkus-Duntov, father of the original C1. We are also hearing that Corvette has an EV in the pipeline that is expected to employ GM's Ultium architecture.
But Corvette is expecting to go far further with its plans. The second step of GM's new Corvette brand strategy is even more ambitious. Beginning in 2025, GM plans to launch a Corvette brand that will feature a low-slung four-door coupe and a beefy crossover, and both are slated to be EVs.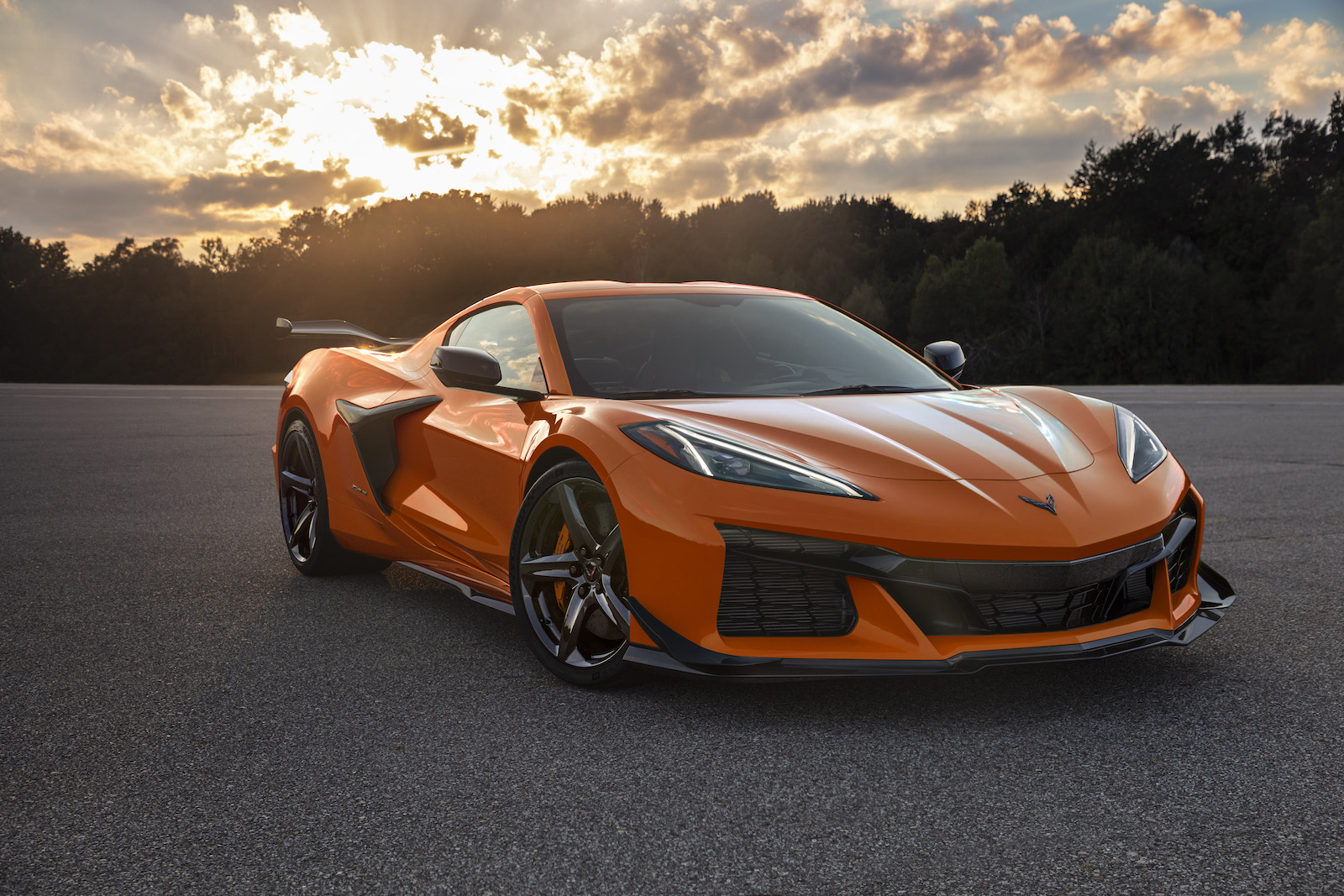 Whether it's the Corvette, Mustang, Cayman, Miata or Z, sports cars are effective image builders for brands and can be hugely profitable. But as Porsche proved in the early 2000s with the Cayenne SUV, and then Lamborghini and Maserati showed with their respective SUVs in the 2010s, a lot of profit can be made by expanding the boundaries of your brand into other more lucrative segments.
Should Corvette plays its cards right, its new suggested SUV, sedan and even pickup trucks could be big successes. If other carmakers can switch direction mid-stream like Maserati and Porsche, and significantly impact on the company's sales volume and profit, then why can't Corvette?
Taking pages out of their European rivals' books, if they're going to create new genres of cars, then they need to be authentic and market-oriented. No half-baked SUVs will work here. Instead, the pivotal starting point is a unique DNA that screams "Corvette" in terms of design and performance. The switch to the Ultium battery platform allows designers and engineers the chance to totally reimagine vehicle proportions, street presence, and engineering—or to stick to the trademark intricacies that shaped Corvette from the '50s to today.
A source close to Corvette describes the new-wave models as "copies of nothing" and "pure." The prototypes apparently include battery packs with high energy density, superfast software, a patented cooling concept, special downsized componentry, super-efficient inverters, high-revving electric motors, a Porsche Taycan-like 800-volt electrical system that provides up to 350-kW of charging power, a two-speed transmission, brake-by-wire, multi-mode four-wheel steering, and torque vectoring.
The four-door liftback and the SUV add two new values to the Corvette brand—mainstream exclusivity and high levels of luxury.
According to a source, the aim is not to beat the Porsche Taycan (EV) and Cayenne (SUV) at their own game, but to create three American legends capable of breaking new ground by making the essence of Corvette scalable across model lineups.
OUR THOUGHTS
Bravo Corvette for finally going down this route. We are sure that an SUV model will double the brand's sales volume and boost profitability massively, as it did for Lamborghini and Maserati. Although it would have been more prudent to engage this new brand philosophy when they totally redefined the Corvette C8 in 2020 by relocating its engine from the front to a mid-engine configuration and offering right-hand drive for the first time.