It was a glorious class victory for Corvette at the 100th running of the legendary Le Mans 24-hour race in France over the weekend. The #33 Corvette Racing C8.R car was triumphant in the LM GTE class, marking a magnificent end to its factory Le Mans team, a team that's been pushing the Chevy to the limit in the great French race for 25 years. As it started the 2023 Le Mans event, the factory team had already racked up eight class wins under its belt. Now, the team officially retires with nine.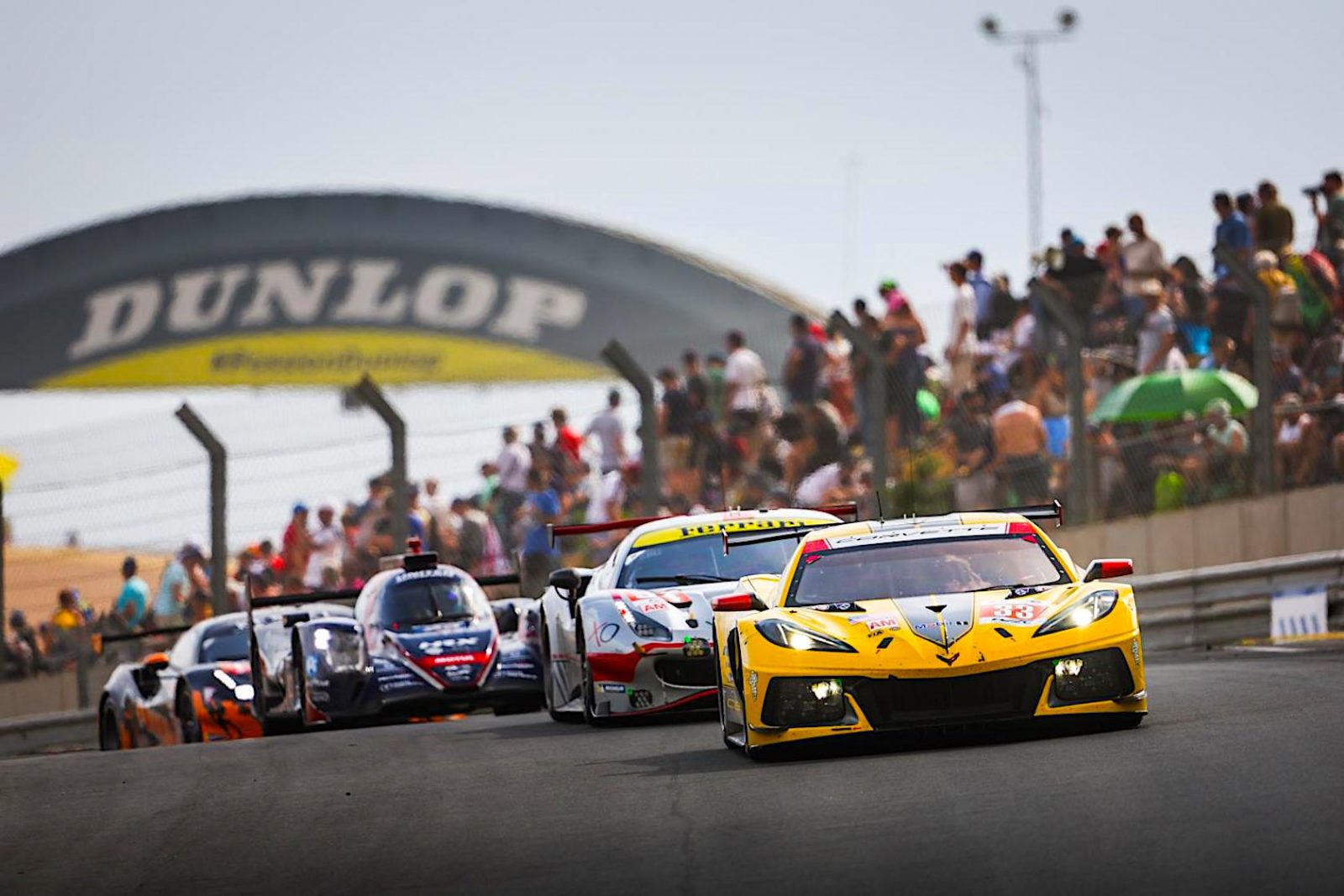 So to celebrate this historic win, we thought we'd have a look at the all-new road-going Corvette Stingray.
The Chevrolet Corvette C8 Stingray, which you'll find in your local showroom, is no normal American icon. Debuting in 2020, this all-new model is a landmark coupe boasting the brand's first-ever mid-engined V8 and offers both left- and right-hand-drive versions. The base car is called the Stingray, the performance pack is the Z51 and the raunchy hot one is the Z06, as its been for decades.
Don't think for one moment though that this new car bears any relation at all to the outgoing front-engined Corvette C7, even if it retains the marque's name. Comparing a C8 to a C7 is like comparing a vinyl record to a CD—they both play the same music, just in a very different ways. Design-wise, its mid-engined proportions are now closer to that of a Ferrari than a Corvette predecessor and therefore will take some getting used to for Corvette diehards. From our point of view, we'd call the all-new exterior striking, sharp-edged, and functional rather than beautiful.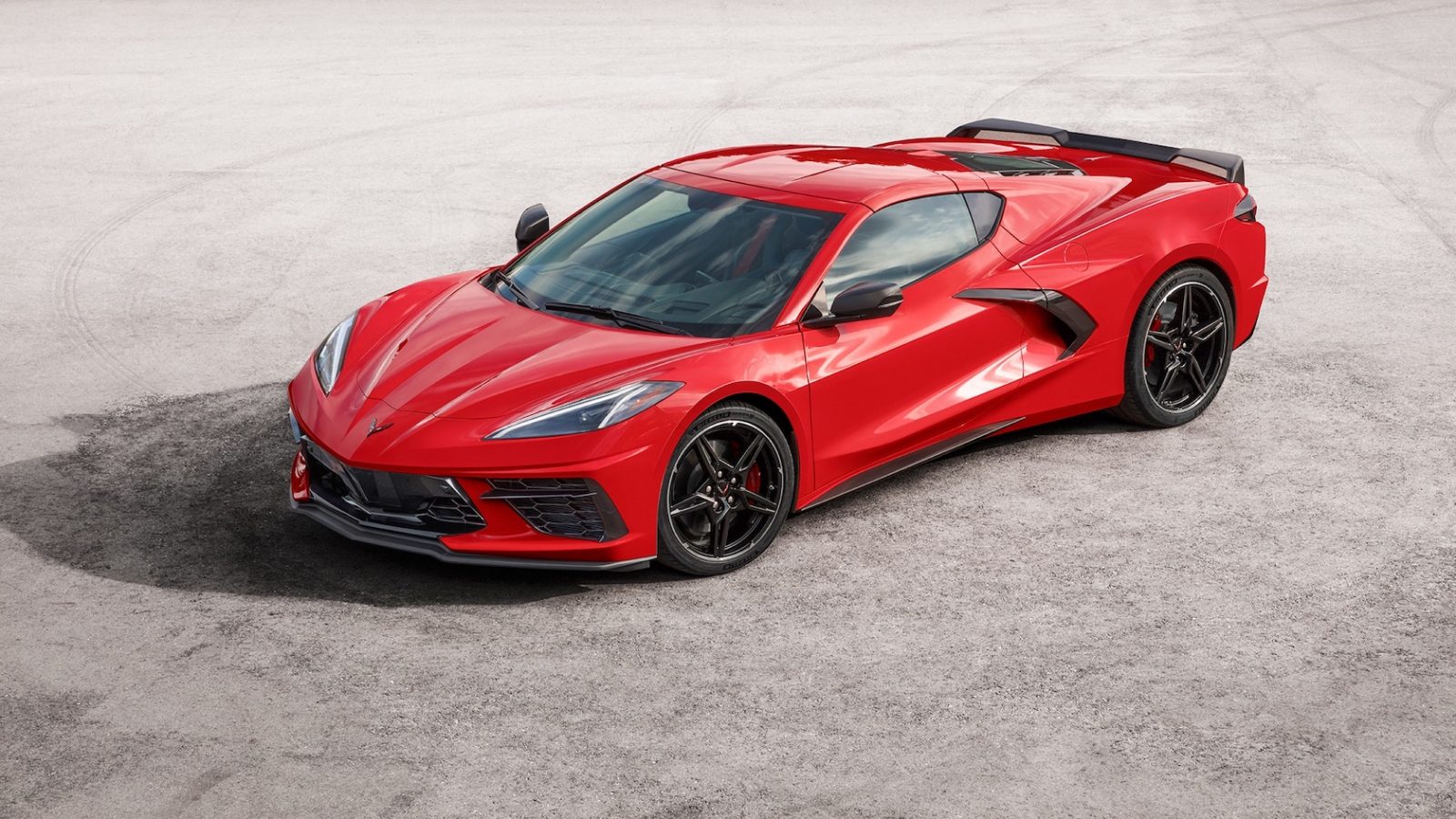 The C8 is also nicely equipped and comes standard with a variety of features, including a 12.3-inch digital instrument cluster, an 8.0-inch touchscreen infotainment system, and a Bose sound system. It is well made and innovative but has a few question marks. The tall beam-like structure that sweeps back from the dash and effectively bisects the cabin, separating the driver from the passenger, gives your co-pilot the feeling that they are second-class citizens. The spongy hexagonal steering wheel is a close second.
The new Stingray is powered by a 6.2-liter V8 engine that produces 490 hp and 465 lb-ft of torque. It is called the LT2 and it drives the rear wheels via an eight-speed dual-clutch automatic gearbox. With no manual option available, it will accelerate from 0 to 60 mph in 2.9 seconds and boasts a top speed of 194 mph.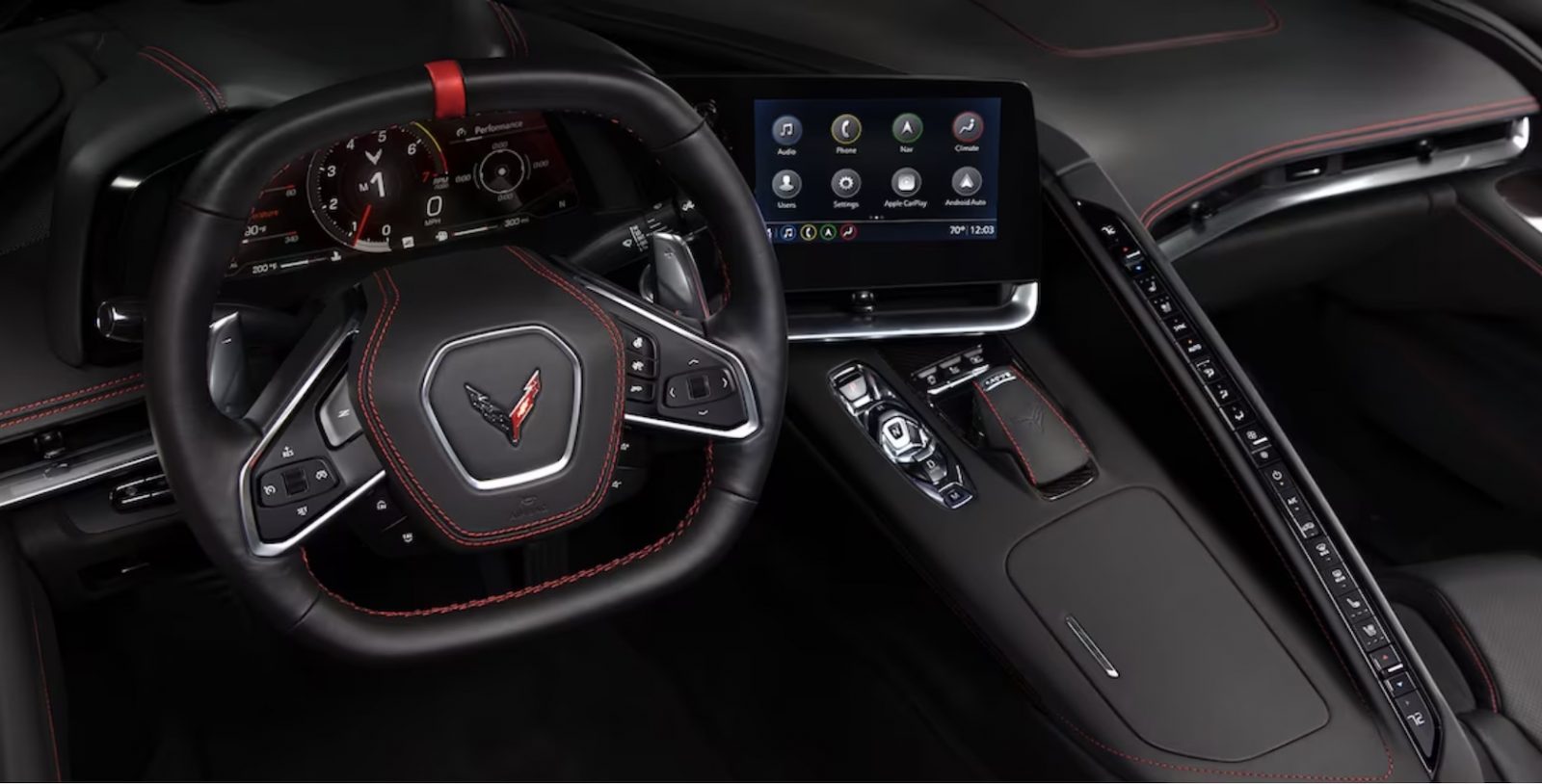 The Corvette has undergone significant change, even though we had to wait decades for it to morph into a mid-engined setup. In addition to the performance we were promised, it also has unexpected but extremely appealing street cred and character. It's very capable in the corners when pushed and smooth in town, perhaps less feisty than the previous Corvette (apart from the Z06), but at the $64,500 price point, it's also unlike any other sports car you can purchase right now. It has supercar performance for a price that is comparable to a traditional muscle car. But now it doesn't require as much effort to reach that performance level. And it's a better car for it.
The C8 is available in both coupe and convertible body styles. It is offered in a variety of trim levels, including the base 1LT, the mid-level 2LT, and the top-of-the-line 3LT. The C8 Stingray starts at $64,500.
OUR THOUGHTS
Unlike previous Corvettes, including the C5, C6, and C7, which were essentially sold as North American-only models, the new mid-engined C8—now available in right-hand-drive —takes the Corvette to the world. While it may not look as pretty as some of its rivals, and might not offer as much power, it does offer significant street cred, more than enough herbs and surprisingly sharp handling–and all for a price tag that massively undercuts any European rivals.