British design firm CALLUM says the future of car interiors focuses on walnuts, rice, coffee, eggs, and lentils.
Callum tells us that out-of-date rice or lentils can be turned into a smooth translucent material for interiors, ideal for illuminated areas
Coffee pulp could replace traditional plastics for glossy, decorative trim such as dashboard inserts
Future car design is all about sustainability. And what CALLUM offers is cutting edge. A new study by British design and engineering consultancy CALLUM suggests that in the near future, coffee, eggs, walnuts, rice, and lentils could be just as common in your shopping basket as they are in your car interior.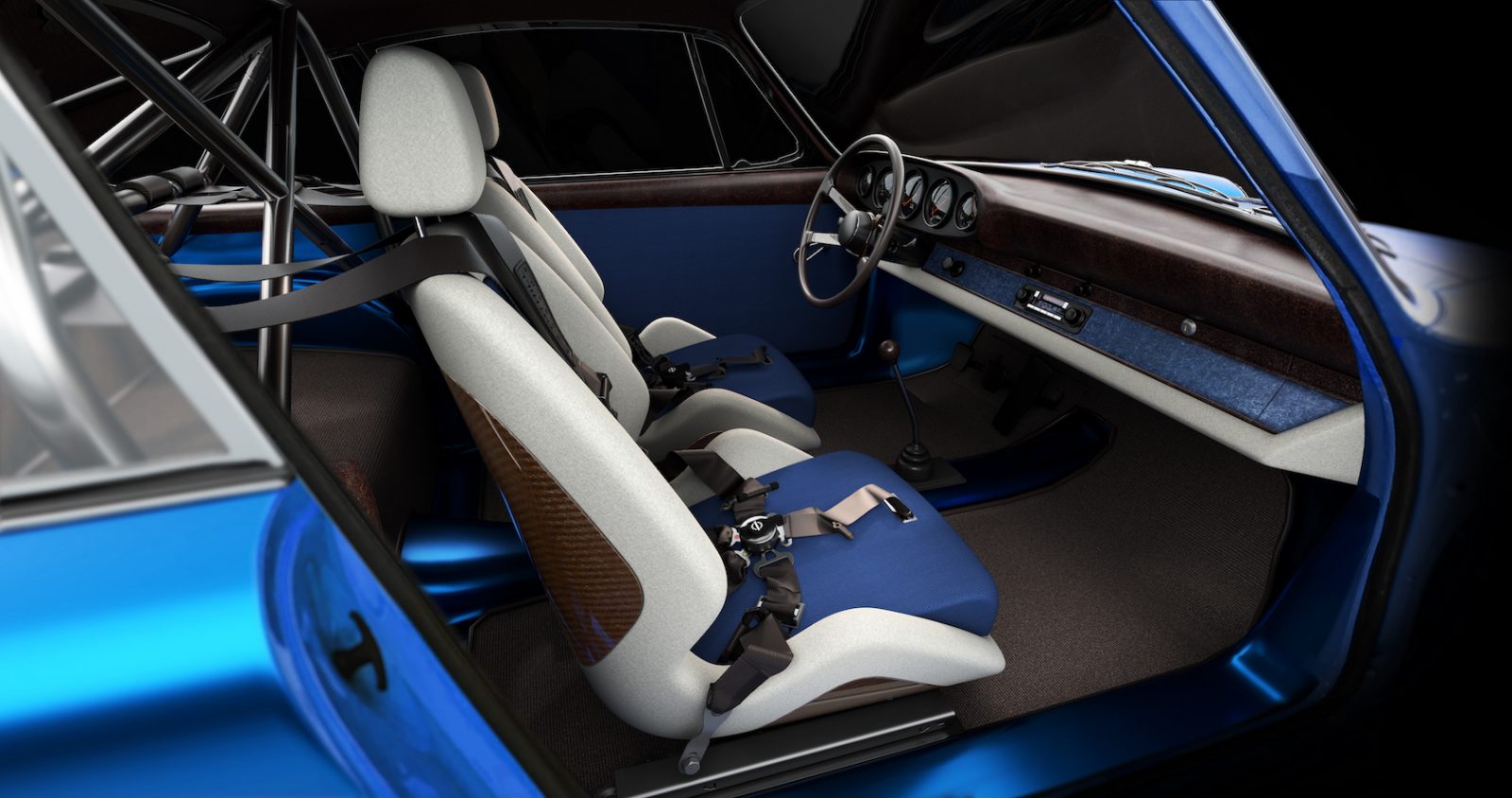 With thousands of tonnes of food wasted worldwide every day, CALLUM consulted with green-tech company Ottan to determine the most appropriate materials capable of replacing plastics while still meeting the rigorous design, environmental and engineering requirements of a car. Solutions identified that could meet the temperature and wear specifications included adopting eggshells mixed with resin to create a smooth, opaque material with either a glossy or matt surface. By adding walnut shells to the eggshells, the recycled content of Ottan's material increases to 84 percent from 78 percent
Designers and engineers went beyond materials already under consideration to identify fresh sustainable options that its customers could benefit from through its SMS design study. Using a retromod Porsche 911 interior as the basis for the research, the team led by CALLUM color and materials designer Charlotte Jones and Ian Callum identified coffee pulp, eggshells, red lentils, walnuts and rice as viable materials for a car interior in 2030—replacing plastics, piano black and leather.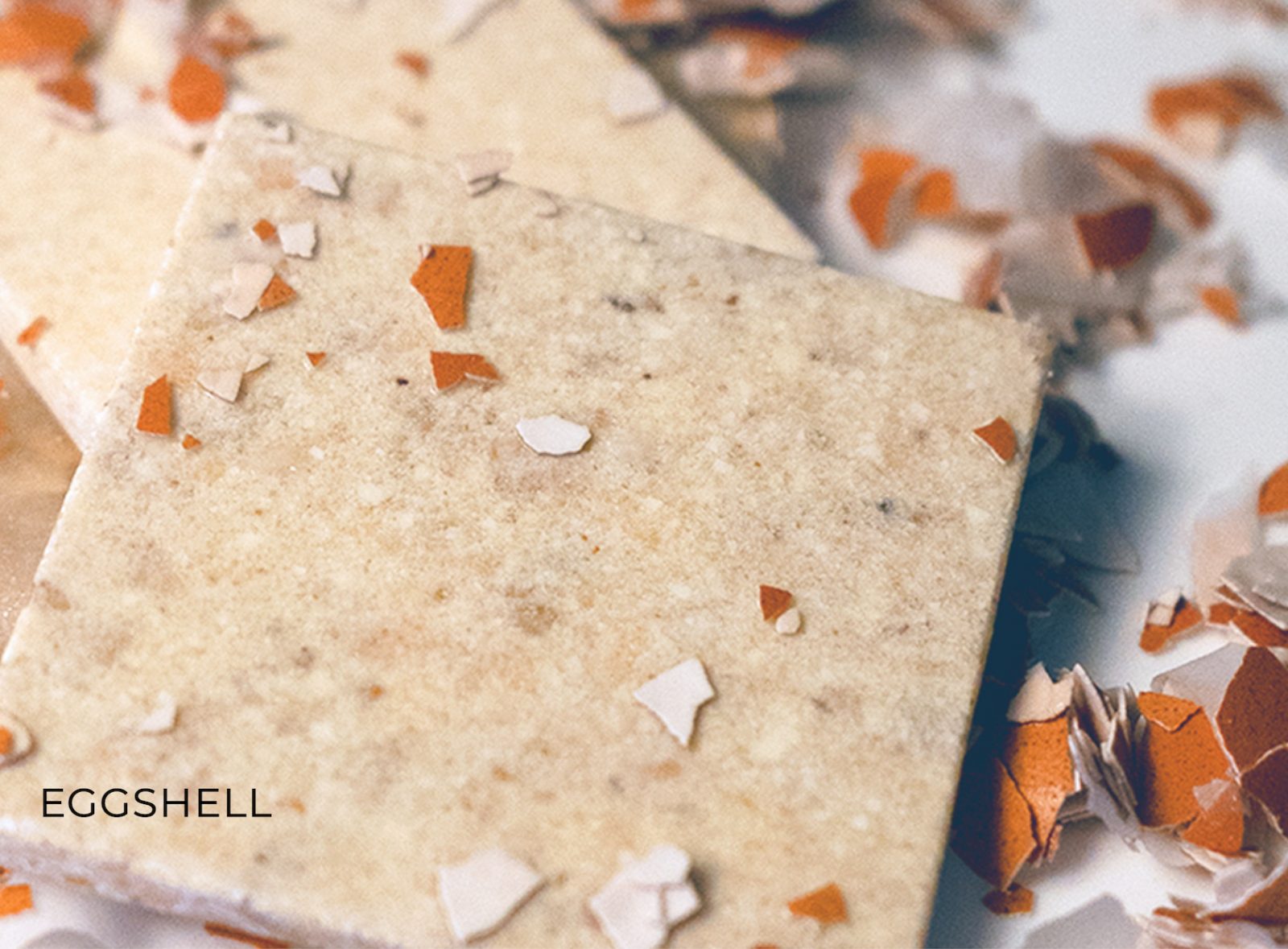 CALLUM is a design and engineering business creating bespoke and limited-edition products. Amongst its founding members is celebrated British designer Ian Callum CBE, admired for his prolific automotive work, which includes the Aston Martin Vanquish, Vantage and DB9, Jaguar F-Type, F-PACE, XJ and multiple award-winning I-PACE, amongst others.
Callum tells us that out-of-date rice or lentils can be turned into a smooth translucent material, ideal for illuminated areas of the car such as lamp covers or illuminated switches. As a flame-resistant alternative, coffee pulp could replace traditional plastics for glossy, decorative trim such as dashboard inserts.
Keen to demonstrate that sustainable materials can still offer vivid colors, CALLUM identified purple carrot pulp that produces a mulberry-like color for trim parts. Tree leaves can be recycled into a dark, smooth surface offering an alternative natural finish to wood veneers for the centre console or dashboard.
With seats requiring a blend of wear resistance, comfort, and color fastness, CALLUM opted for materials that would usually be discarded. "Around the world, we consume roughly 62 million tonnes of textiles a year and around 87 percent of the total fiber input used for clothing is either landfilled or incinerated," says CALLUM's head of materials and sustainability, Charlotte Jones. "Companies such as Planq take jeans, then shred and press them with potato or corn starch to create a hard veneer that could be used for seat shells or dash centers. The SMS design study was created by CALLUM to illustrate that there is another way, and we can support manufacturers and suppliers identify engineered alternatives that end consumers are increasingly looking for."
OUR THOUGHTS
I'd be so happy if coffee pulp could replace piano black, that overly used, glossy black surface that picks up every smudge and fingerprint possible inside cars. Also, I'm not surprised to hear that eggshells can tolerate the large temperature changes that car interiors experience and that rice and lentils can be used for illuminated surfaces. And what better way to get some street cred—than to use a Porsche 911 as your base car. Ian Callum, you might have left Jaguar, but you're still pushing the limits of design. Keep pushing!