Lucid Air Pure
Lucid Air Touring
Lucid Air Grand Touring
Lucid Air Grand Touring Performance
Coming Soon: Lucid Gravity SUV
Founded in California in 2007, EV startup Lucid claims a lot with its spiel about boasting the longest electric vehicle range, fastest acceleration and fastest charging luxury EV lineup. But it backs those claims up with results — real-world numbers that are impressing the industry.
Its Air Grand Touring model delivers an industry-leading range of 516 miles (EPA), while it can charge up to 200 miles of range in just 12 minutes on a fast charger. And the flagship Sapphire model recently beat the Tesla Model S Plaid in a sprint race conducted by YouTube channel Hagerty which saw the Sapphire reach the quarter mile ahead of the Plaid.
The current management shows were the expertise came from. CEO Peter Rawlinson formerly served as VP of engineering and chief engineer of the Model S at Tesla, while vice president Derek Jenkins previously worked as head of design at Mazda North America. Any the end of 2022, Lucid employed some 7,200 employees after obtaining financial backing of around $1.3 billion in 2019 from the Saudi Public Investment Fund, giving them 60% ownership in the carmaker.
Lucid currently sell four specs of the Air—see below, and also have their first SUV, the Gravity coming out by early summer. So here is the full Lucid lineup.
Lucid Air Pure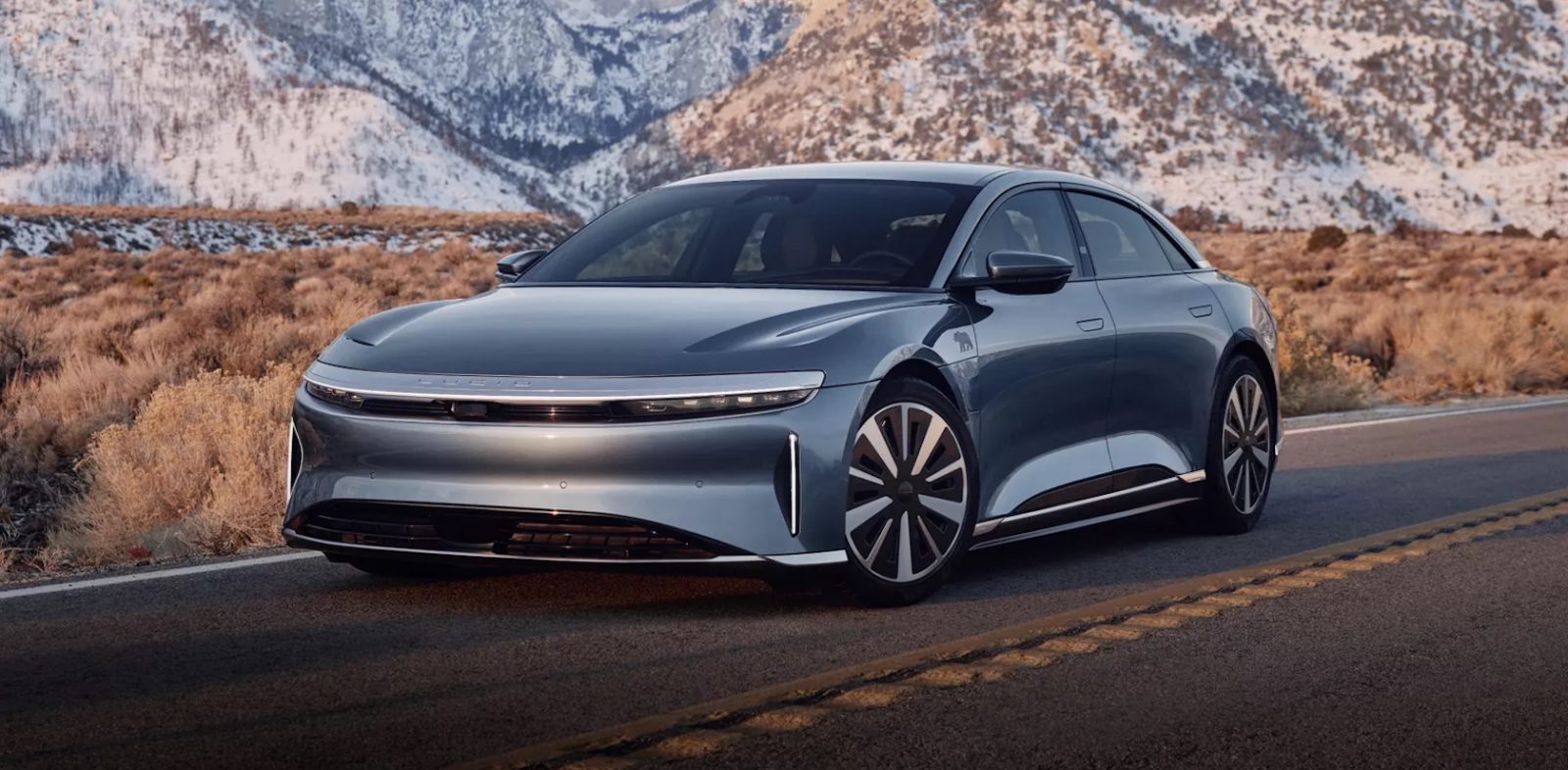 Price (MSRP): Starting from $87,400
Range: 410 miles (EPA estimated)
Power: Up to 480 hp
Acceleration: 0-60 mph in 3.8 secs
With its single electric motor, the Air Pure entry-level model develops 480 hp and starts at $87,400. The advanced tech in the Air lineup includes a 34-inch, 5K touchscreen with 21 speaker surround system, Alexa-fitted and over-the-air updates, as you'd expect.
Lucid Air Touring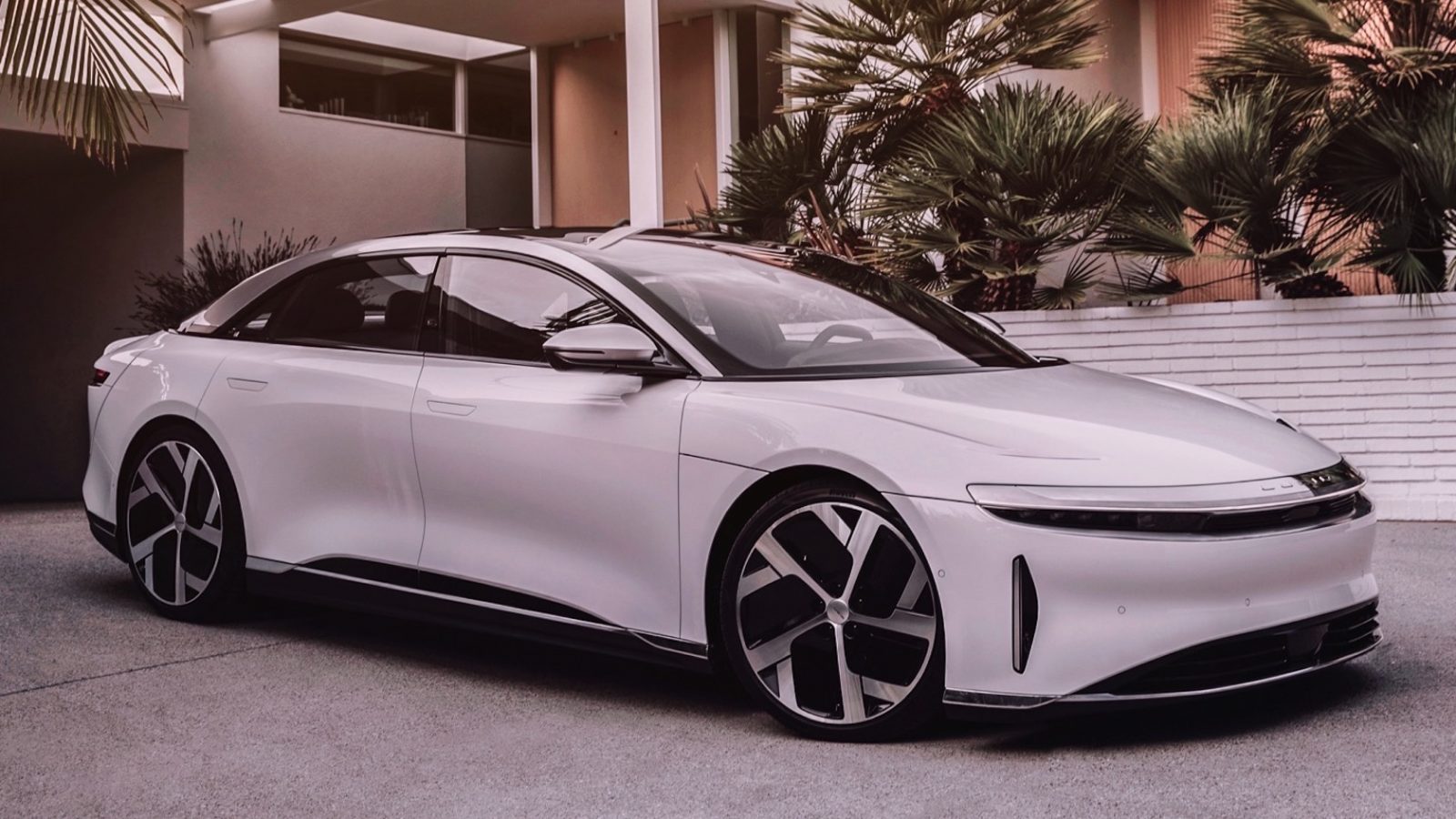 Price (MSRP): Starting from $107,400
Range: 425 miles (EPA estimated)
Power: Up to 620 hp
Acceleration: 0-60 mph in 3.4 secs
The Air Touring gets dual electric motors, and a power hike to 620 hp, enabling it to jump from 0 to 60 mph in 3.4 seconds, matching the Mercedes-AMG EQS and beating the Porsche Taycan GTS by 1/10 second. The Touring's battery pack is smaller, making 92.0 kilowatt-hours instead of 112.0 kWh like in the Grand Touring, which is the difference between 425 vs 516 miles. The Touring also has slower charging capabilities – up to 250 kilowatts instead of 300 kW for the Grand Touring.
Lucid Air Grand Touring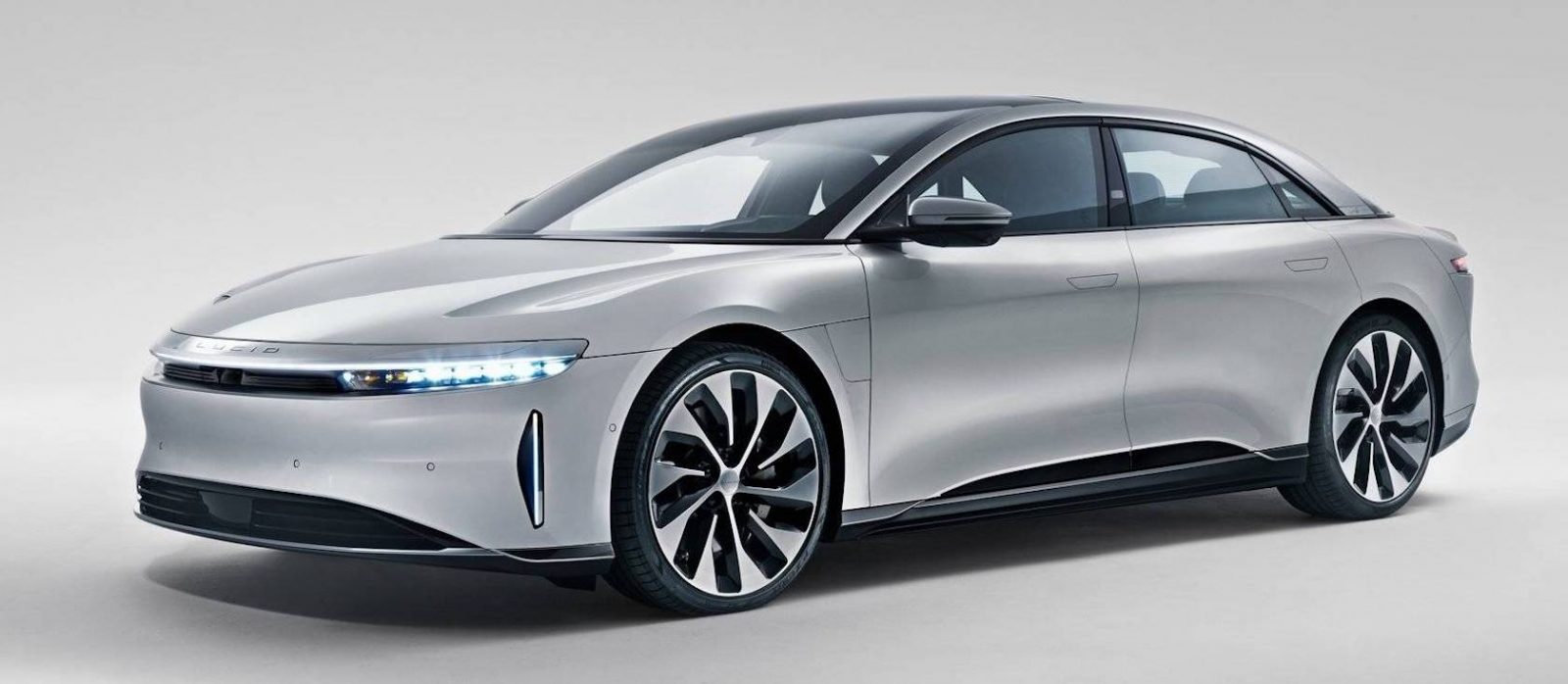 Price (MSRP): Starting from $138,000
Range: 516 miles (EPA estimated)
Power: Up to 819 hp
Acceleration: 0-60 mph in 3.2 secs
The Air Grand Touring and Grand Touring Performance share the same luxurious interior and trim including Alcantara, and Nappa leather with a diamond perforation design, as well as a bespoke "Stealth look" option on the exterior. But while the Touring enjoys 819 hp the Performance boasts a neck-numbing 1,050 hp for Tesla rivaling times. 
Lucid Air Grand Touring Performance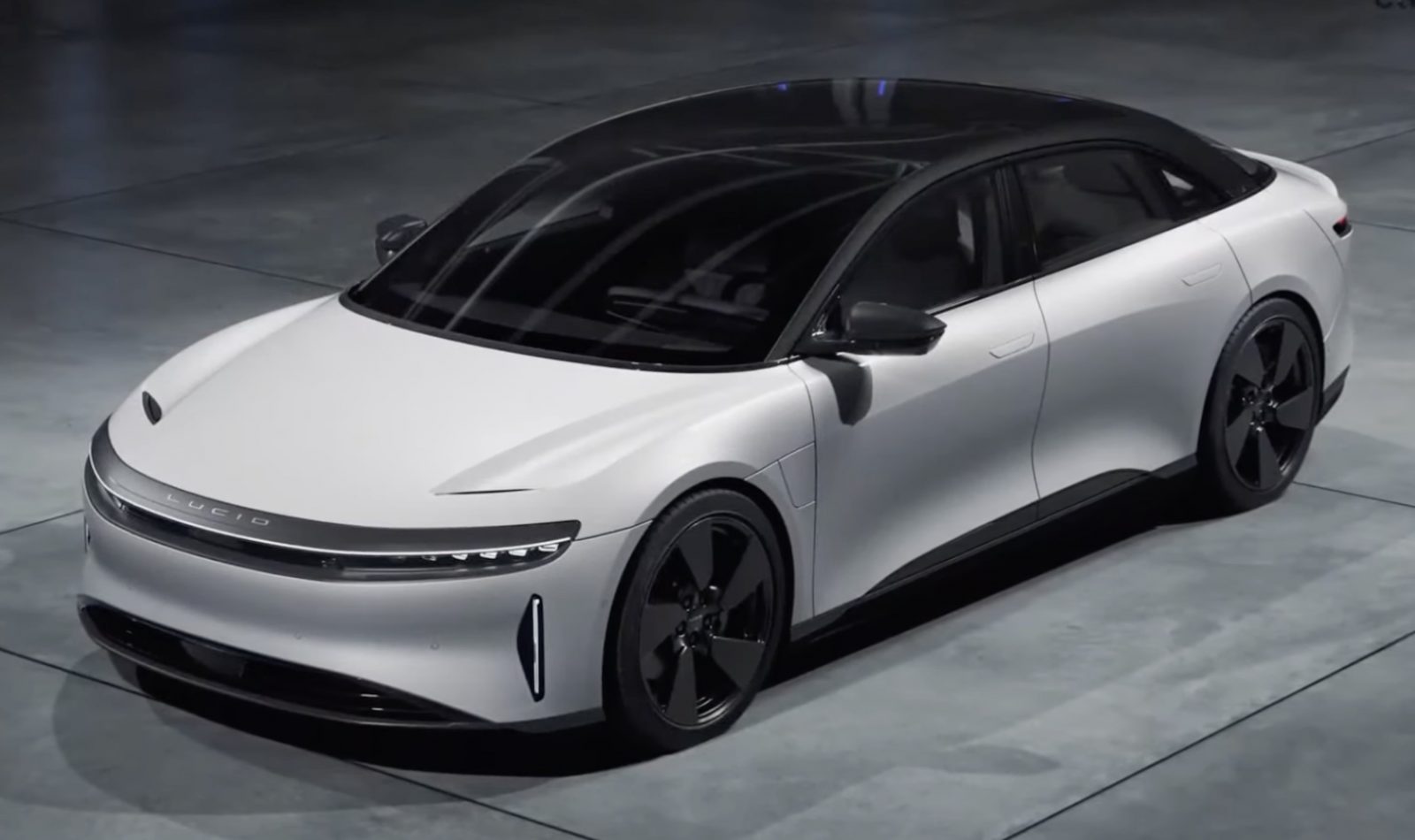 Price (MSRP): Starting from $179,000
Range: 446 miles (EPA estimated)
Power: Up to 1,050 hp
Acceleration: 0-60 mph in 2.6 secs
The Performance model pushes the limits of Lucid's dual motor drivetrain to the limits generating 1,050 hp and a 0-60 time of 2.6 seconds, boasting exceptional torque in the mid-ranges. The Performance of course also incorporates Alcantara and Nappa leather. Here you see the Performance trim in Stealth mode.
COMING SOON: Lucid Gravity SUV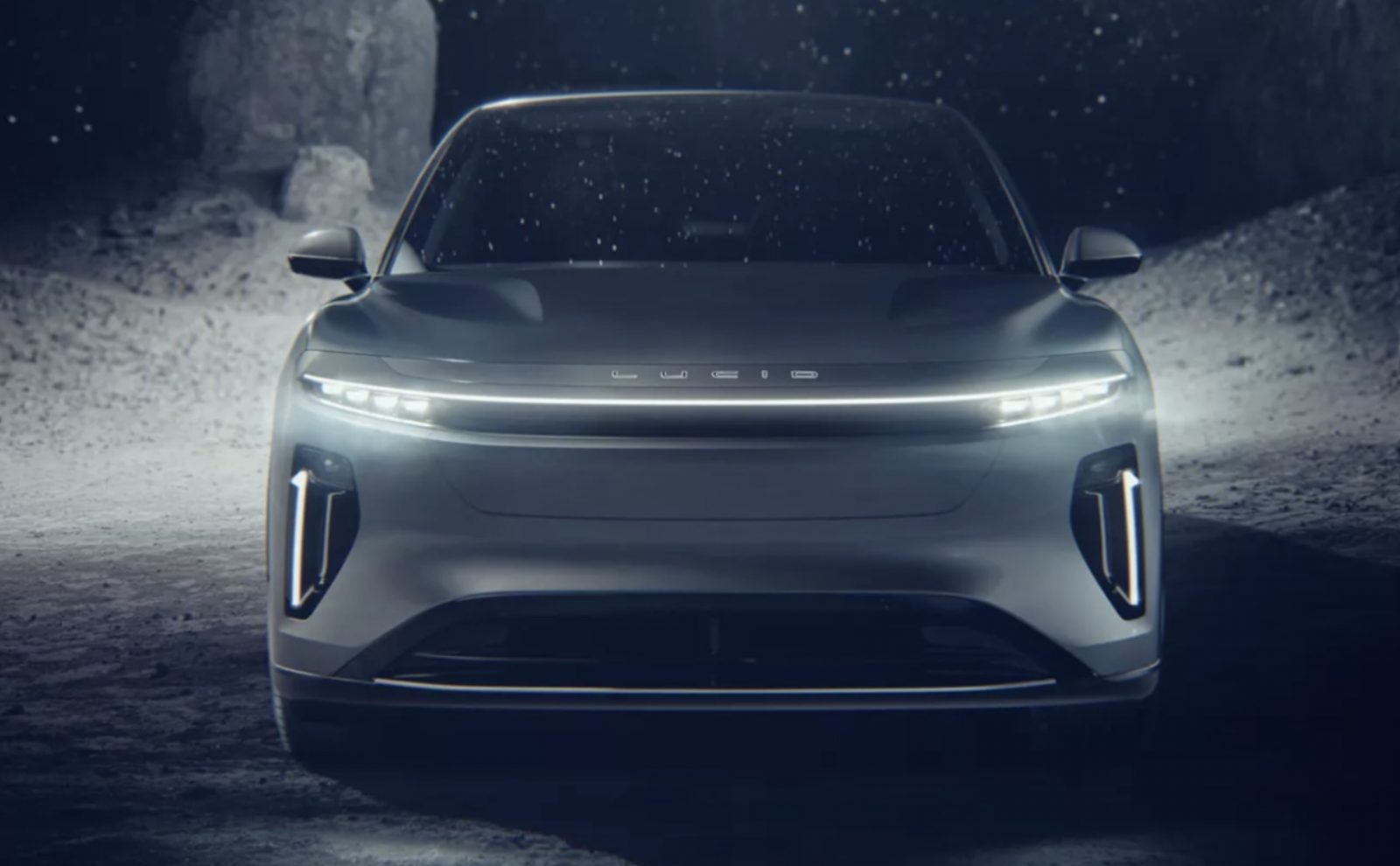 We don't have definitive figures for the Gravity just yet, but Lucid tell us that their new SUV will have "range beyond anything else on the market, except Lucid Air. This SUV will also pack a punch with trim levels generating well over 500 hp. The Gravity is also said to be more aerodynamic than any SUV before it, and the new Lucid will have flexible seating options for 5, 6 or 7 adults. Reservations begin in spring 2023, with deliveries starting in 2024.
CONCLUSION
Tesla was the king of the EV hill for the last decade since it burst onto the scene in 2011. But now, Lucid sits at the pinnacle of the luxury EV world with the 3 electric motor-fitted Sapphire, a car that packs 1200+ hp, 425 miles of range and will become available in the first half of 2023 starting at $249,000. But to be honest, we feel the base trim Pure model starting at $87,400 offers more than enough power and luxury for the average driver, although if you want to world's range-topping 516-mile model, then go for the Touring.