PROS
Spaceship-like styling stunned the world back 50 years ago
And its world-first production rotary engine added to the awe
The rotary is back in the recently announced MX-30, but not as you'd expect
CONS
The Cosmo's steering is a little light and lacks feel (but I don't care)
The rotary engine tends to stall if not constantly revved (don't care x 2)
To see the rotary return as a generator is sad but a sign of the times
Even though Mazda's rotary-powered RX-8 went out of production in 2012, we've been hearing endless rumors of a rotary comeback ever since. Well, it's finally happened. As we reported in our all-new rotary story of January 16, the rotary is back—but it may not be the rotary car enthusiasts were hoping for.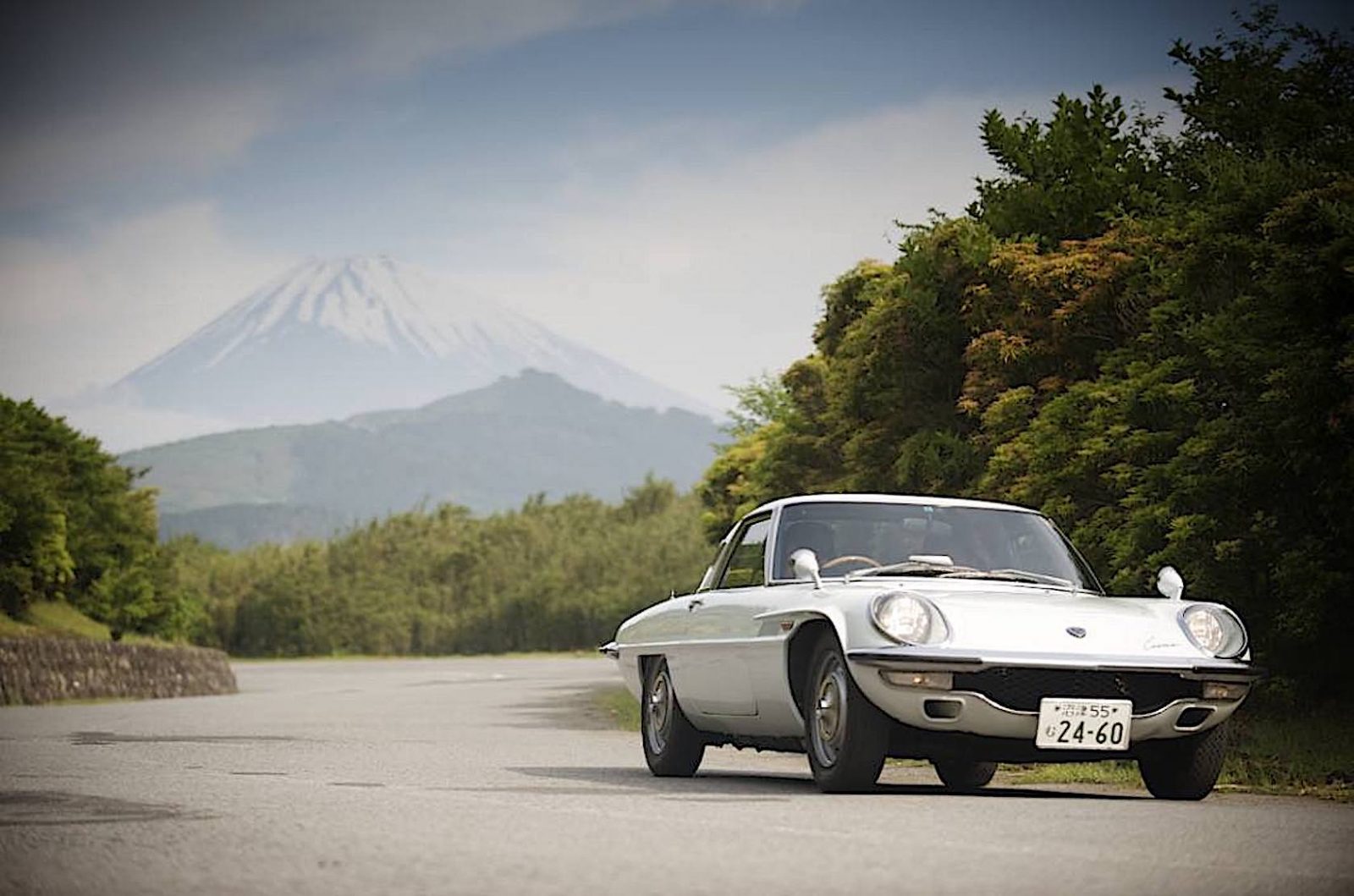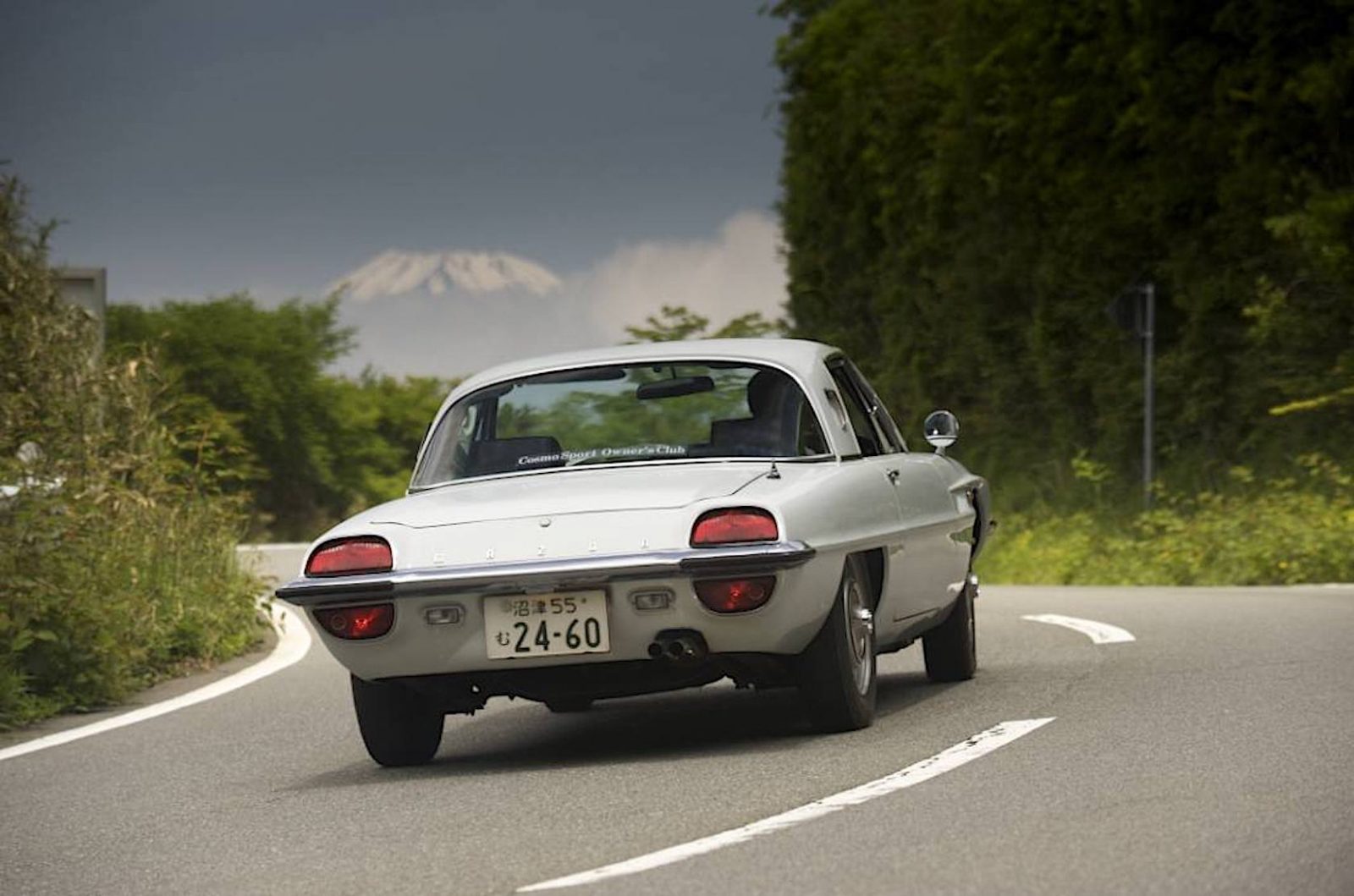 A new rotary is born
At the Brussels Motor Show in mid-January, the Hiroshima-based carmaker unveiled the new production model MX-30 R-EV powered by a 17.8 kWh battery and an 830cc rotary engine generator combined with a series plug-in hybrid system producing 170 hp. Sorry to say folks, but the once iconic rotary, a compact power source that propelled the RX-7 of Fast & Furious fame, and won the 1991 Le Mans 24 Hours race, has been reinstated as a generator in a new hybrid system.
Yes, like you, we couldn't help but feel a little emotional at seeing the rotary relegated from iconic rotary engine status to generator status. But as emissions regulations get stricter year by year, the MX-30's plug-in hybrid with its rotary engine generator is a sign of the times. Rotaries were great compact engines, producing plenty of power, but they were not as efficient as inline internal combustion engines in the fuel economy or emissions departments.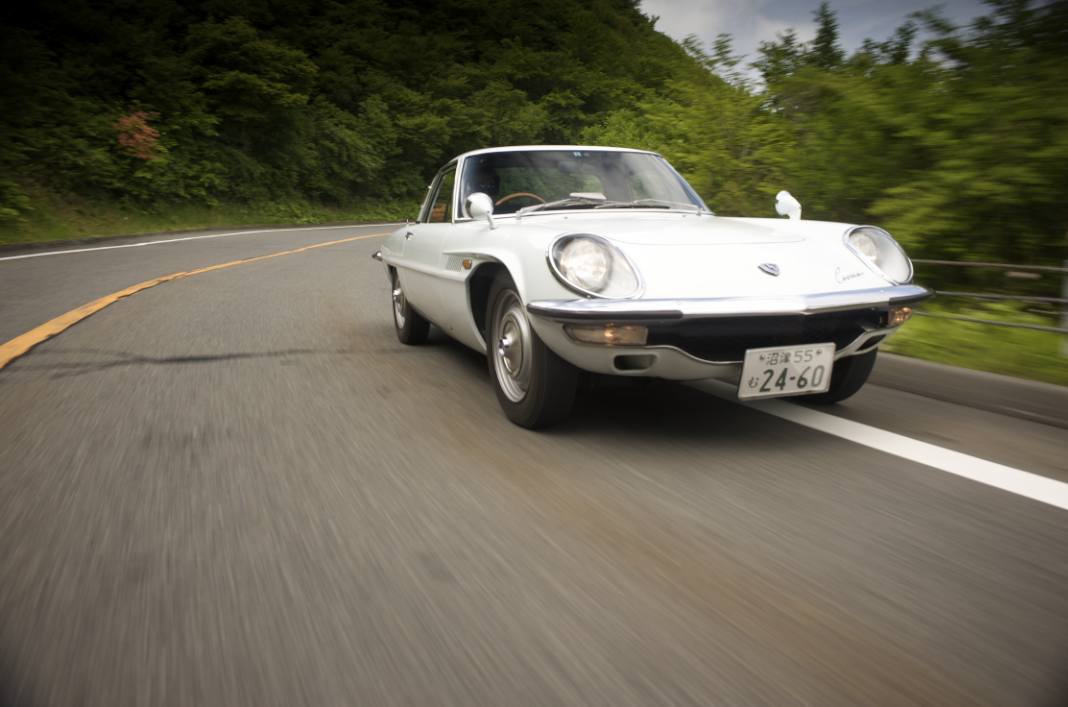 Now, whether we will ever see a rotary engine power a Mazda sports car again is pure conjecture. If so, we feel that the engine would have to be mated to a turbocharger and an electric motor to generate the power needed while keeping emissions and fuel efficiency in check. So we will leave that to the product planners and beancounters in Hiroshima.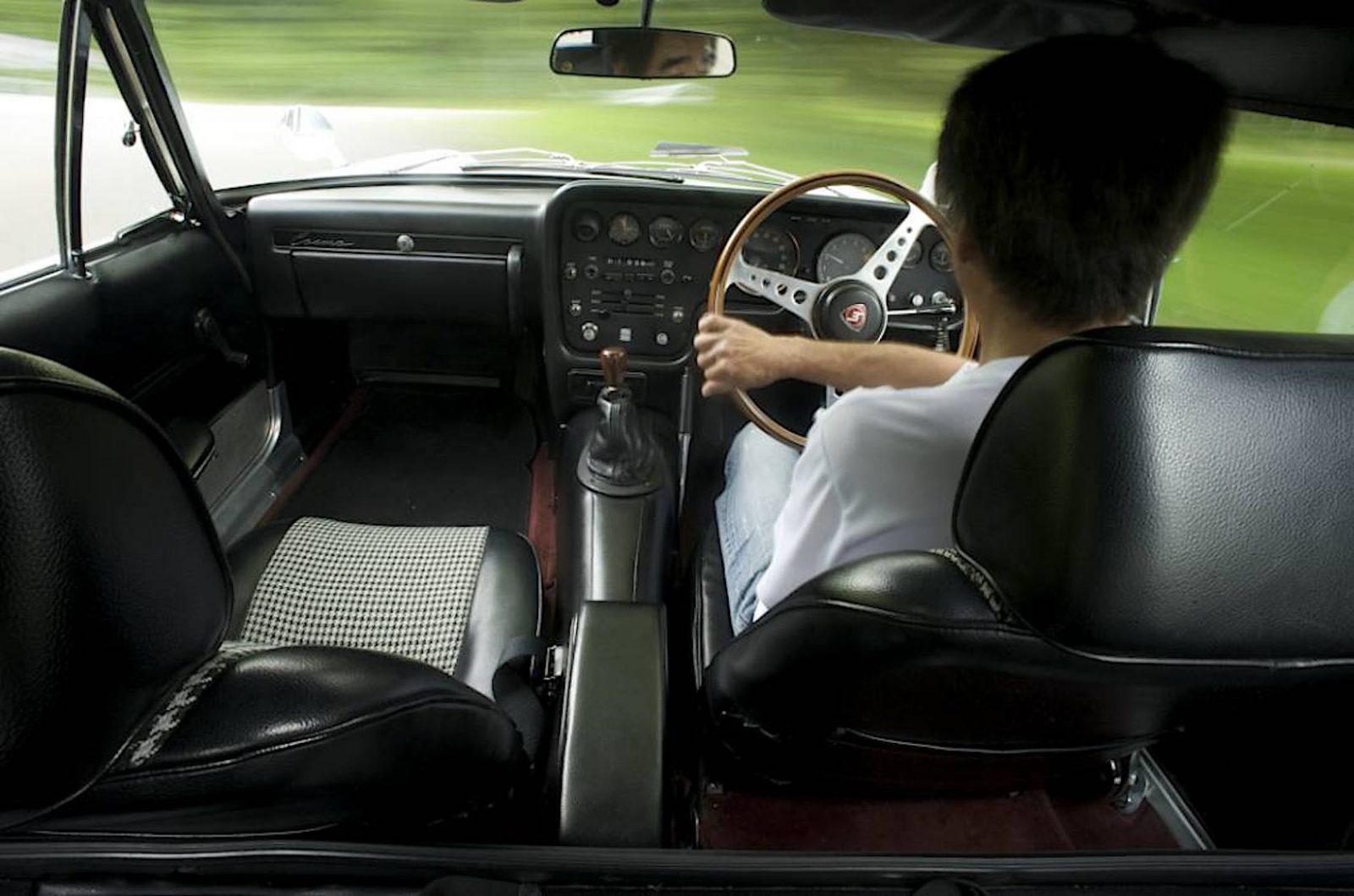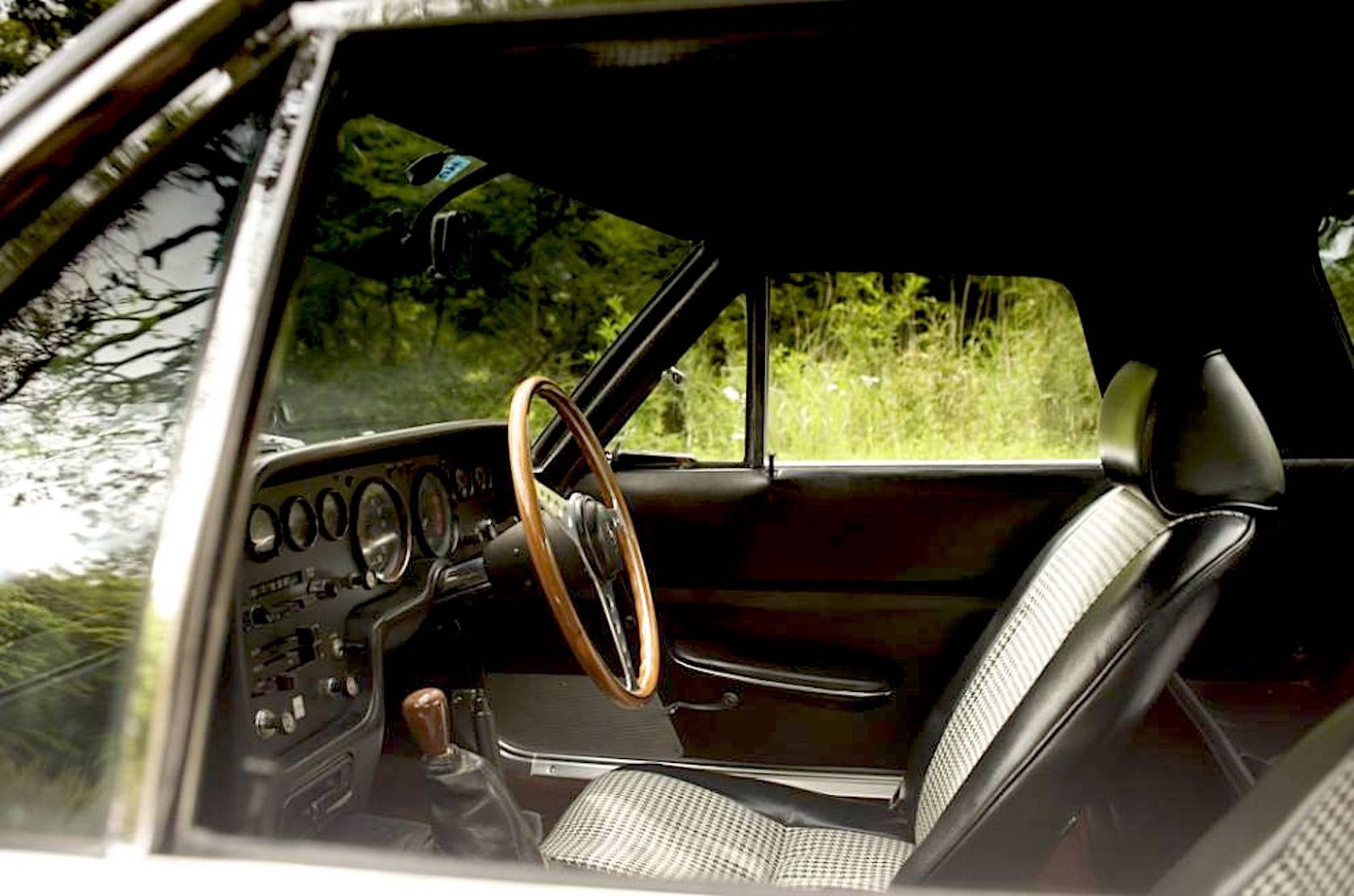 Back to where it all started in 1967
In the meantime, let's go back to where it all began. Let's go back 56 years to the dawn of Mazda's rotary engine. And no, we are not referring to the RX-7 or even an RX-8. The car that started it all off in 1967 was the legendary Cosmo Sport. Recently, I was given the opportunity to briefly drive an owner's 1971 car, and I'm happy to report that the Cosmo's ambiance and handling allowed me to cross off one of my bucket list entries. But before we get into my driving impressions, let's have a quick look at how the rotary came about.
Back in the late 1950s, Mazda was a small player with no real stand-out cars and weak brand identity. Company bosses were striving to come up with a signature car and engine to help lift the brand out of obscurity and saw great potential in a revolutionary new engine — the rotary — invented by self-taught German engineer Felix Wankel in 1957. Even though several carmakers, including Mazda, paid Wankel for the rights to exploit this new technology, they all ran into the same problems. These issues were extremely complex so let's just suffice it to say that the company had problems with engine seals, until, as the story goes, one day an engineer inadvertently focused on the carbon at the end of his pencil and came up with the idea of carbon seals.
By 1964, a working prototype was complete and ready for commercial application. But Mazda needed a miracle. They needed something sensational to house their all-new signature technology. It had to have a show pony. That came in the form of the Cosmo Sport, a one-off design commissioned in-house to exclusively pen a coupe that highlighted the uniqueness and performance of the company's all-new, world-first production rotary engine.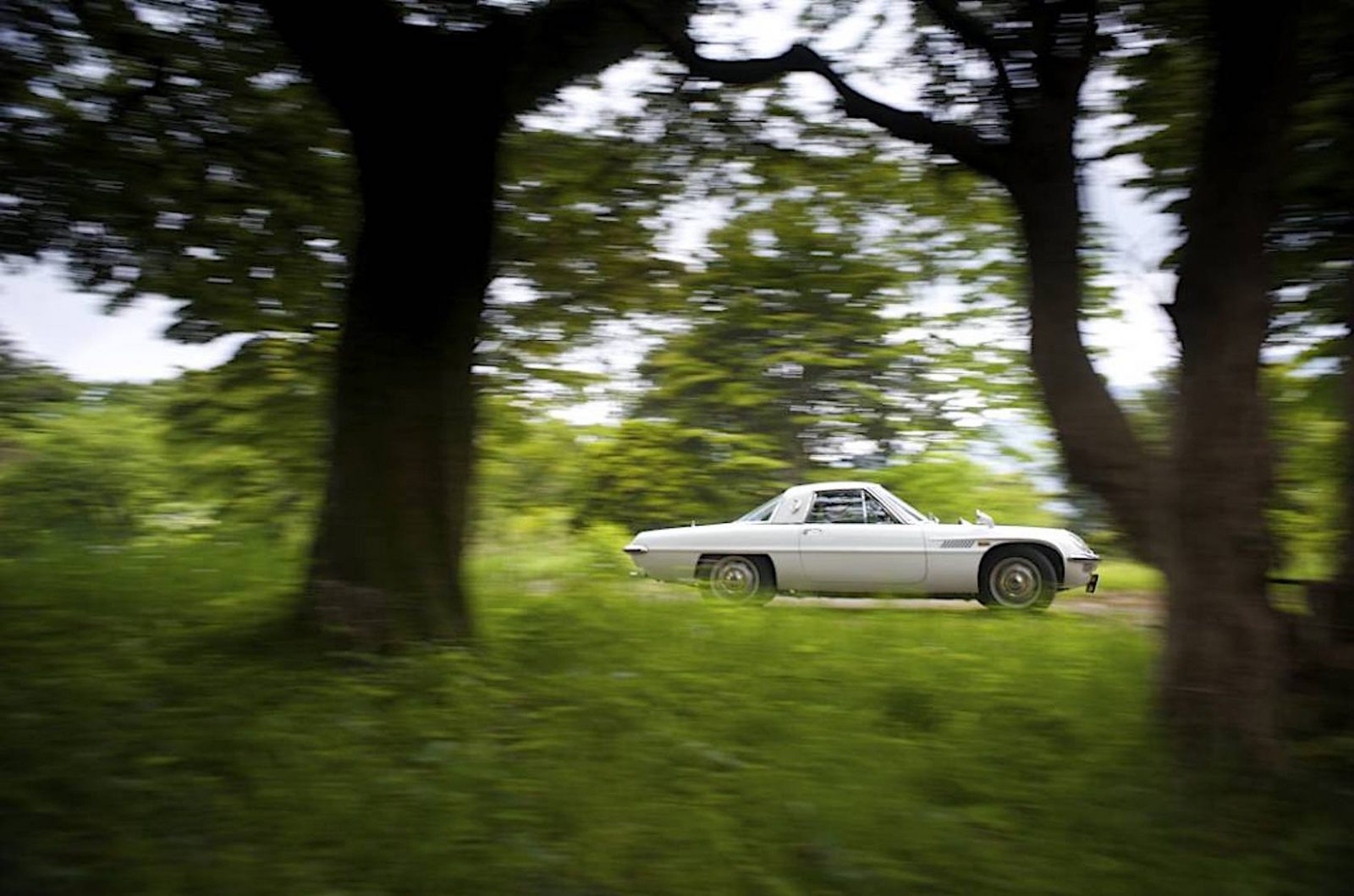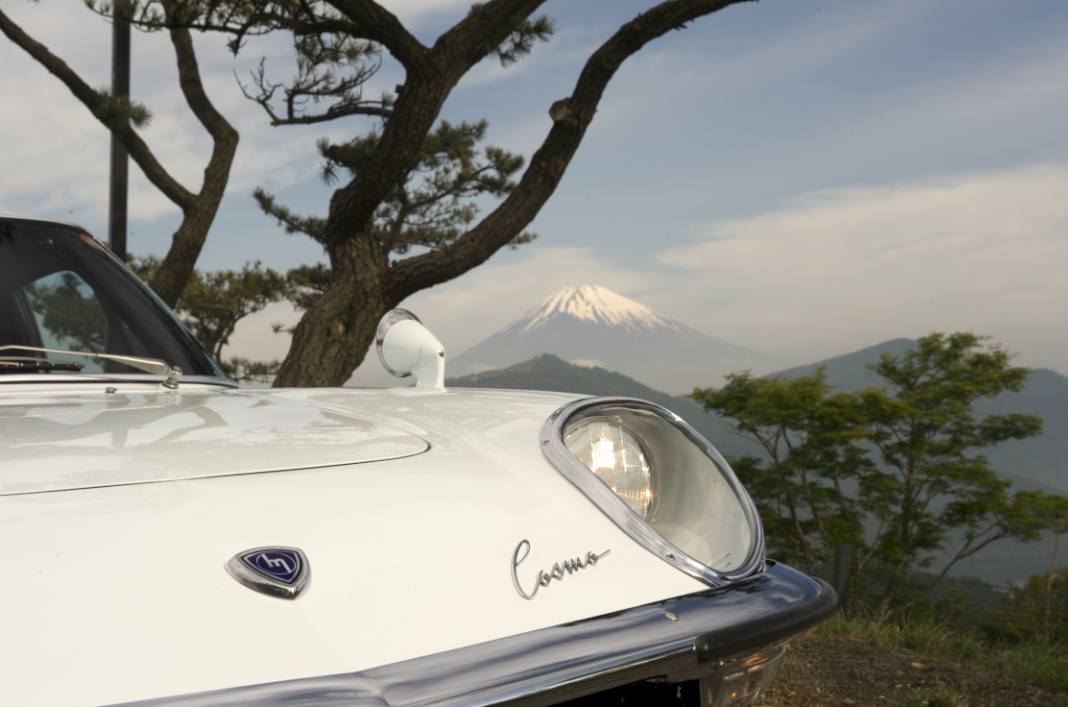 Spaceship-like styling stunned the car world
Until you see the Cosmo Sport in the flesh, you don't realize just how radical the design is. When it first surfaced in 1967, it must have looked like a spaceship. It was like nothing else at that time. In fact, they chose the name to reflect international cultural fascination with the Space Race at the time. Reeling from the awe of seeing one of the rare 500 (of 1,176 cars made) or so Cosmo's left on the road today, I am finding it hard to believe just how spectacularly this coupe sounds and handles. Whereas the Series I, built for a year until 1968, employed the 110 hp rotary engine and 4-speed manual gearbox, the follow-up Series II engine generated a beefier 128hp through a 5-speed transmission.
And it's a Series II from 1971 that I drove near Mt Fuji. Proud Cosmo Sport owner, Akio Hagiri explains that there are three things about the Cosmo rotary you have to watch. "It handles well, but you have to get used to the revs, the brakes, and the steering." Indeed, like the present-day Renesis rotary fitted to the RX-8, the original rotary loves to be revved. As I exit a corner in 2nd, slow and stop at some lights, the Cosmo nearly stalls. Hang on. Don't stall. Extending my right boot, I tickle the engine back to life as I flick the short gear knob into 1st. At around 3000rpms, I take off again but delay flicking to 2nd until 6000rpm for one reason only. That exhaust note. If there's one thing those engineers got right back then, it's the exhaust sound. It's simply brilliant, especially between 3000 and 6500rpm. Dry, raspy, deep and addictive.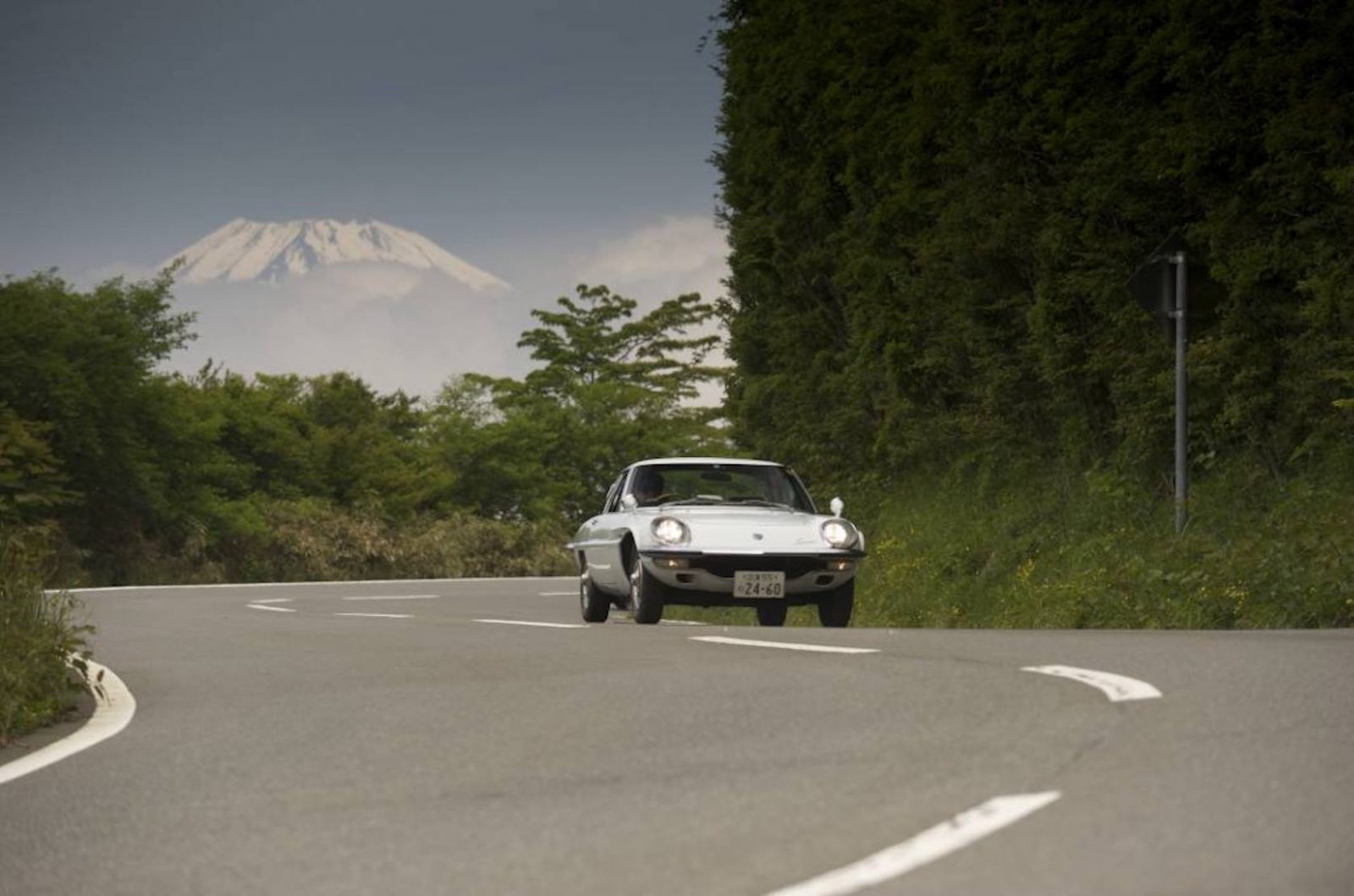 Designers got the suspension package right
As for the steering, you have to lean into the corners with purpose as the Cosmo has no power-assisted steering. Once my body had memorized the weight needed on the narrow sports wheel, steering became less of a chore and more fun with each corner. Driving this car is far easier than you'd imagine simply because the designers also got the suspension package right. The coupe feels planted and displays almost no signs of body roll and no understeer. Surprisingly, the brakes are what I'd call a minimal weak spot. Even though they boast discs up front, they require plenty of pedal pressure early on to wipe off speed. But once again, get used to the slightly spongy pedal feel and adjust your driving style and you soon find yourself fitting into the rhythm of the Cosmo.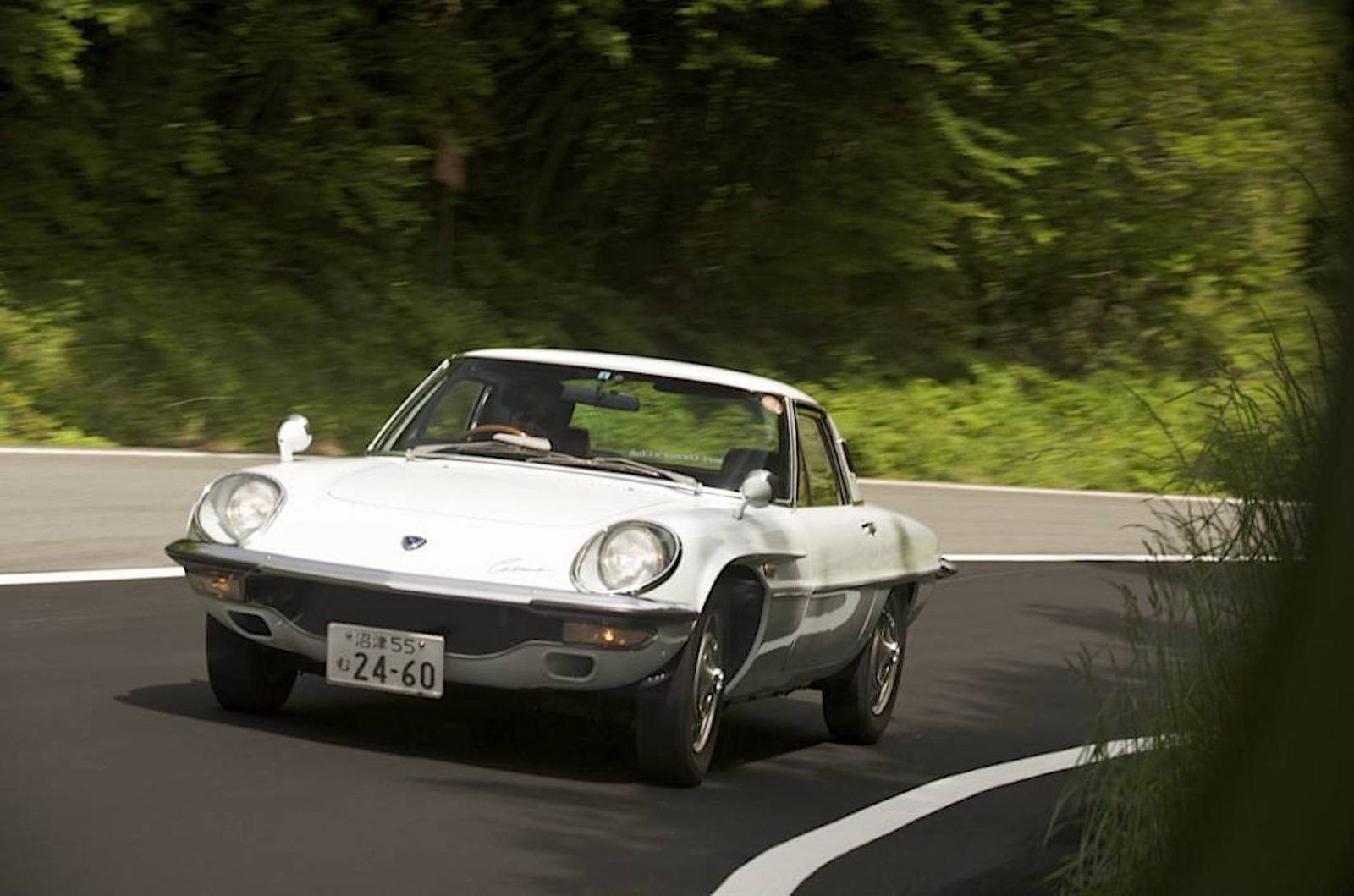 With high-geared ratios and that rev-happy rotary burbling away, the Cosmo tempts you to push harder into each progressive bend. This coupe's magic is a formula that rarely gels to create any car, let alone the world's first rotary sports car. And it's especially startling when you think about all the forces that were working against the Cosmo's birth in the first place. Driving the car today, I can only bow my cap to Mazda's backroom boffins who plugged on where others chose to quit.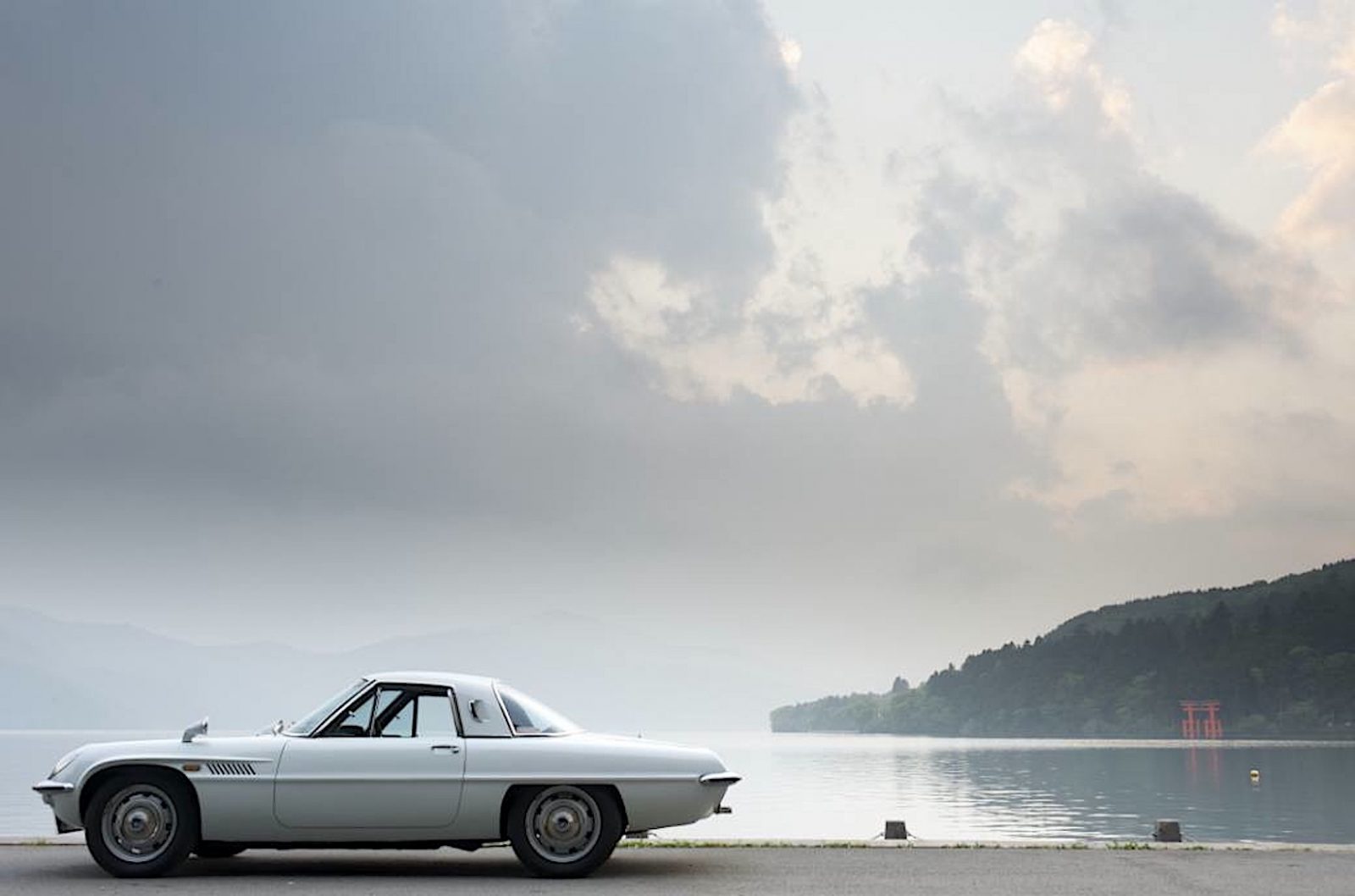 CONCLUSION
Like Stonehenge or the mysterious Moai Rock Figures of Easter Island, you kind of wonder how the Cosmo Sport was conceived and built in the first place. With its spaceship-like styling and extremely rare rotary engine, it was an anomaly in the automotive world. But it was brilliantly conceived and helped define a brand that's gone on to become one of the most highly rated in the world when it comes to car design. If you ever get a chance, drive one.