Google's Wing Drone deliveries are making a huge difference to the lives of people in test case areas including Texas and Virginia, and Queensland and Canberra in Australia.
Making a sizable impact in four major areas: health, food and groceries, fast food, and e-commerce, the Wing drones can deliver their payloads in as little as 3 minutes from an order being placed, and fly at speeds of up to 65 mph. And they don't have to slow down for stoplights.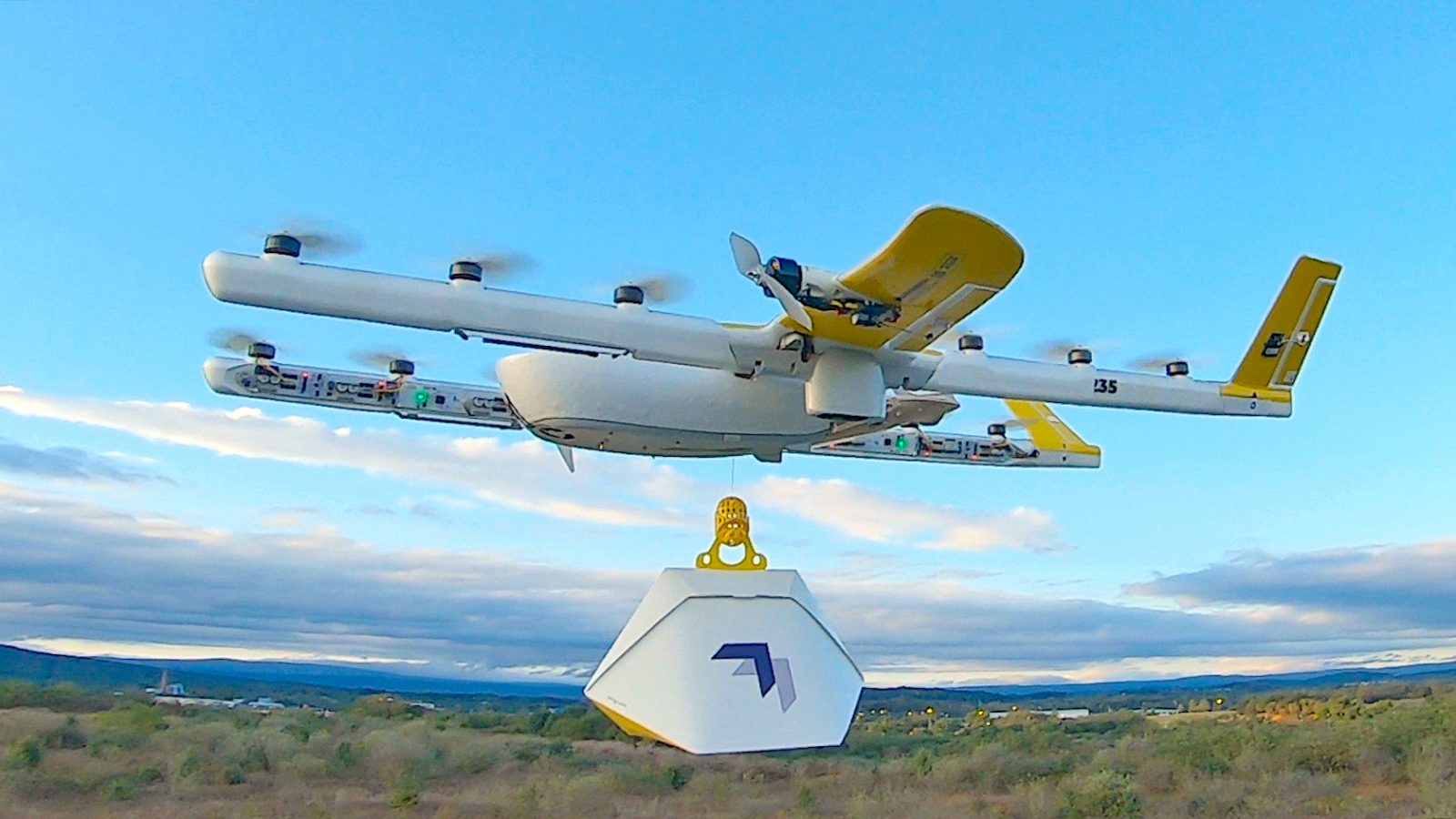 Susie and Paul Sensmeier of Christiansburg, Virginia, got their first drone delivery on a whim four years ago. But since then, the retired couple has made it part of their daily routine.
As we are seeing in the drone hotspots, flying deliveries might just represent the future of home delivery for the elderly and people with mobility issues.
As they've aged, the Sensmeiers don't get around as much as they used to, saying that drone delivery helped them stay in their home longer than they might otherwise have. Like the Virginia couple, many people in their 80s must give up their driver's license after realizing their faculties no longer allow them to drive a vehicle. This loss of mobility can be devastating. However, the Sensmeiers have shown how convenient drone deliveries can be, filling in their newly found void in their mobility and ability to shop with ease.
"It seems like some version of drone delivery has got to be the future," Paul, 84, a retired engineer, says. "Whether what we're seeing right now is the final answer is very debatable. But it's been eye-opening for everyone."
The Sensmeiers live near Virginia Tech University, where Google-owned Wing has been doing drone research. Since they signed up with Wing in 2019, the couple has placed more than 1,200 via the company's drone delivery service in Virginia — a likely world record, says the company.
They ordered a lot of everyday items from Walgreens: playing cards, colored pencils, toothbrushes, toothpaste, sunscreen, cold medicine, and COVID-19 test kits.
During the pandemic, they also got 93 boxes of Girl Scout cookies delivered by drone — most of which they gave away, Paul says. Average delivery time: 12 minutes, 14 seconds.
Meanwhile, in the southeast region of the Australian state of Queensland, Wing says that its drone service will have a major impact on boosting the local economy, supporting local business growth, and increasing accessibility to local residents by extending the potential reach of the hundreds of stores located within the center.
However, in the Australian capital city of Canberra, Wing has taken it one step further. The company had a warehouse from where drones would take off and land, meaning that merchants had to relocate their products for drone delivery. "Now we just put the drones in major shopping centers – that way, more merchants can have access to drone delivery without that added step of having to go to a warehouse," stresses a Wing spokesperson.
OUR THOUGHTS
According to Wing, drone delivery of this nature is a superb way to augment last-mile delivery, of which there is a lot of growth in many countries, especially in sprawling urban areas. However, the growth of drone deliveries is restricted to countries that bury their power lines, like the U.S. and Australia. In countries like Japan, with huge networks of above-ground power lines, drone delivery development is critically compromised as the electric lines make take-off and landing in many areas problematic.