Taking the lead from Tesla, Ford is cutting Mach-E prices
Tesla's price cuts mean Model Y is eligible for tax break as is the Mustang Mach-E
Ford plans to build 270,000 Mach-E models in 2023
This week, Ford cut prices of its electric Mustang Mach-E SUV by as much as $6,000, just weeks after rival Tesla slashed prices on its electric vehicles by up to 20%.
The Detroit automaker says it is increasing production of the Mach-E this year and is making the most of its more efficient cost structure to reduce prices.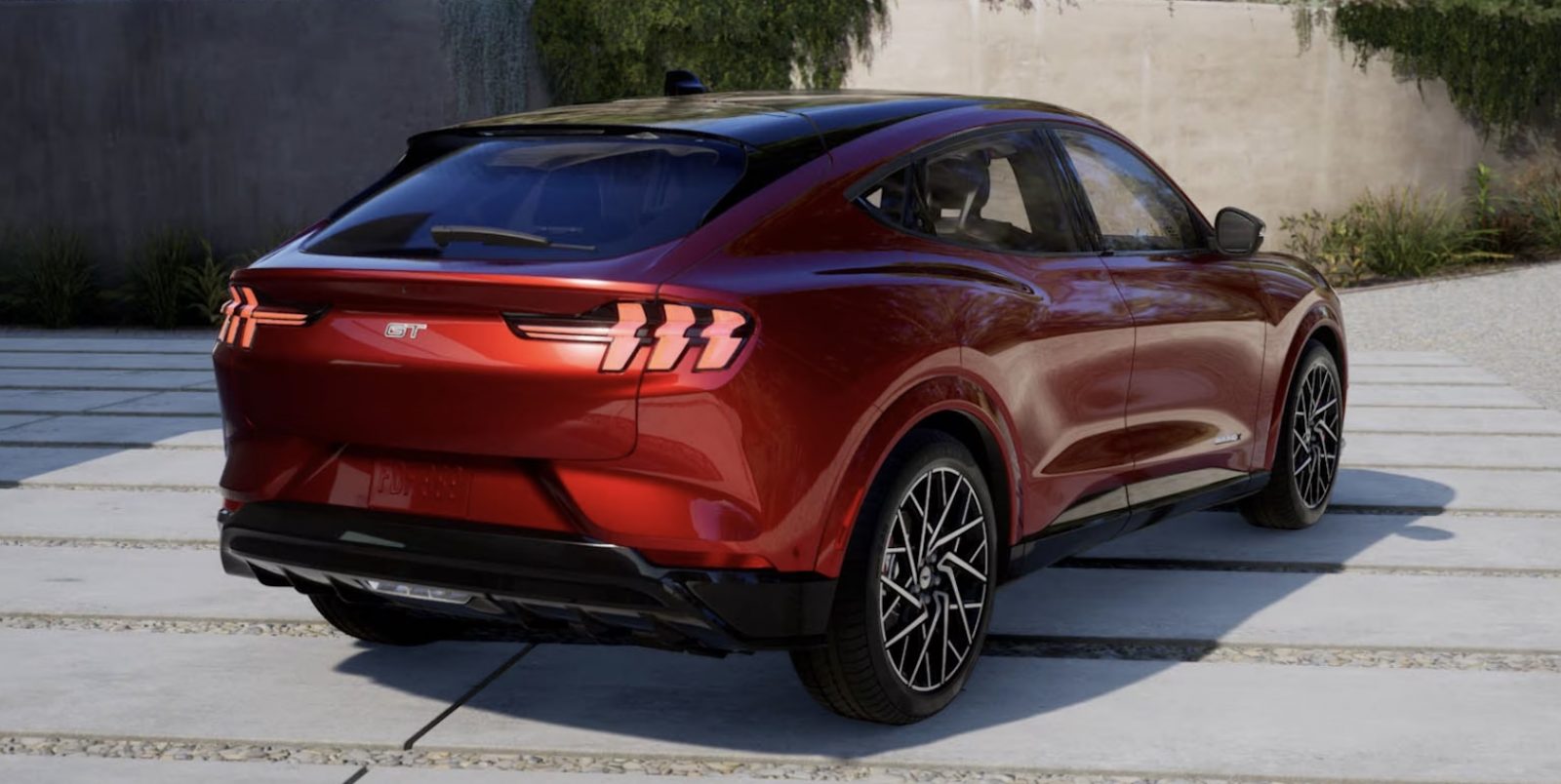 In response to the news, shares of Ford closed down 2.9% in above-average trading to $12.89. Tesla fell 6.3%. The move comes as EV makers are feeling pressure to respond to Tesla's price cut.
Ford did not mention EV market leader Tesla in its statement and stressed that it was cutting prices as part of the brand's plan to keep its electric SUV competitive.
Some industry observers see Ford's response as the first signs of an imminent mini-price war.
Tesla's price cutting means that certain versions of the Model Y and 3 are eligible for the $7,500 tax credit. Meanwhile, the Ford move will make at least one additional version of the Mach-E again eligible for a $7,500 federal tax credit, which requires the Ford EV to have a suggested retail price of no more than $55,000 to be eligible.
Ford already announced it will increase Mach-E production in 2023 at its plant in Mexico to 130,000 vehicles from 78,000 in 2022, and said in November it was accelerating Mustang Mach-E production and targeting global annual production rate of 270,000 by the end of 2023 including its China production where it also builds the Mach-E.
The price of a base rear-wheel-drive standard range Mach-E will drop $900, from $46,895 to $45,995. Meanwhile, the flagship GT extended range model will fall $5,900, from $69,895 to $63,995. Ford is cutting prices by up to 8% on some versions of the Mach-E, while slicing up to 19% off the price of the extended-range battery. These Ford price cuts only impact North American prices.
Buyers who are awaiting delivery of their Mach-E will automatically receive the reduced price. Ford will contact customers who purchased the car after Jan. 1 and already have the vehicle.
Ford sold over 39,000 Mach-Es in the U.S. last year, up from 27,140 in 2021.
General Motors said Monday it had no plans to adjust prices in response to others. GM cut prices of its Bolt by around $6,000 and earlier this month the vehicle became eligible for the $7,500 federal tax credit.
OUR THOUGHTS
Even though Ford avoided mentioning anything to do with Tesla's price cuts, the Mach-E's cheaper prices are in direct response to Tesla's lead. One can assume that we will see a mini-price war from now on until prices calm down. But the growing competition between Tesla, Ford, GM and others will ultimately benefit the buyer and that's good for the EV industry.