Rivian has already introduced three EVs to the market.
High hopes placed on new Georgia factory
R1T was the first entry in the new electric pickup segment.
Newcomer to the electric genre, Rivian, has had a tough 2022. It might already have three well-received models on the road—the R1T pickup, the R1S SUV, and the Electric Delivery Van (built for Amazon), but it has fallen behind on production targets, been forced to cut staff, and has had to reorient its operations to focus limited resources on bolstering output.
The EV startup has plans for a few more electric vehicles based on an upcoming R2 platform targeting smaller and cheaper pickups and SUVs, and claims it's on track to launch its R2 models from the Georgia factory by 2025.
In the first quarter of 2022, Rivian produced 2,553 vehicles but delivered 1,227. That included the Rivian R1T pickup, R1S SUV and the EDV commercial electric vans it is making for Amazon. Analysts suggest that these results show that Rivian has the potential to challenge Tesla and other EV makers with electric SUVs and trucks. In the summer, Tesla reported that its deliveries fell quarter over quarter for the first time in two years.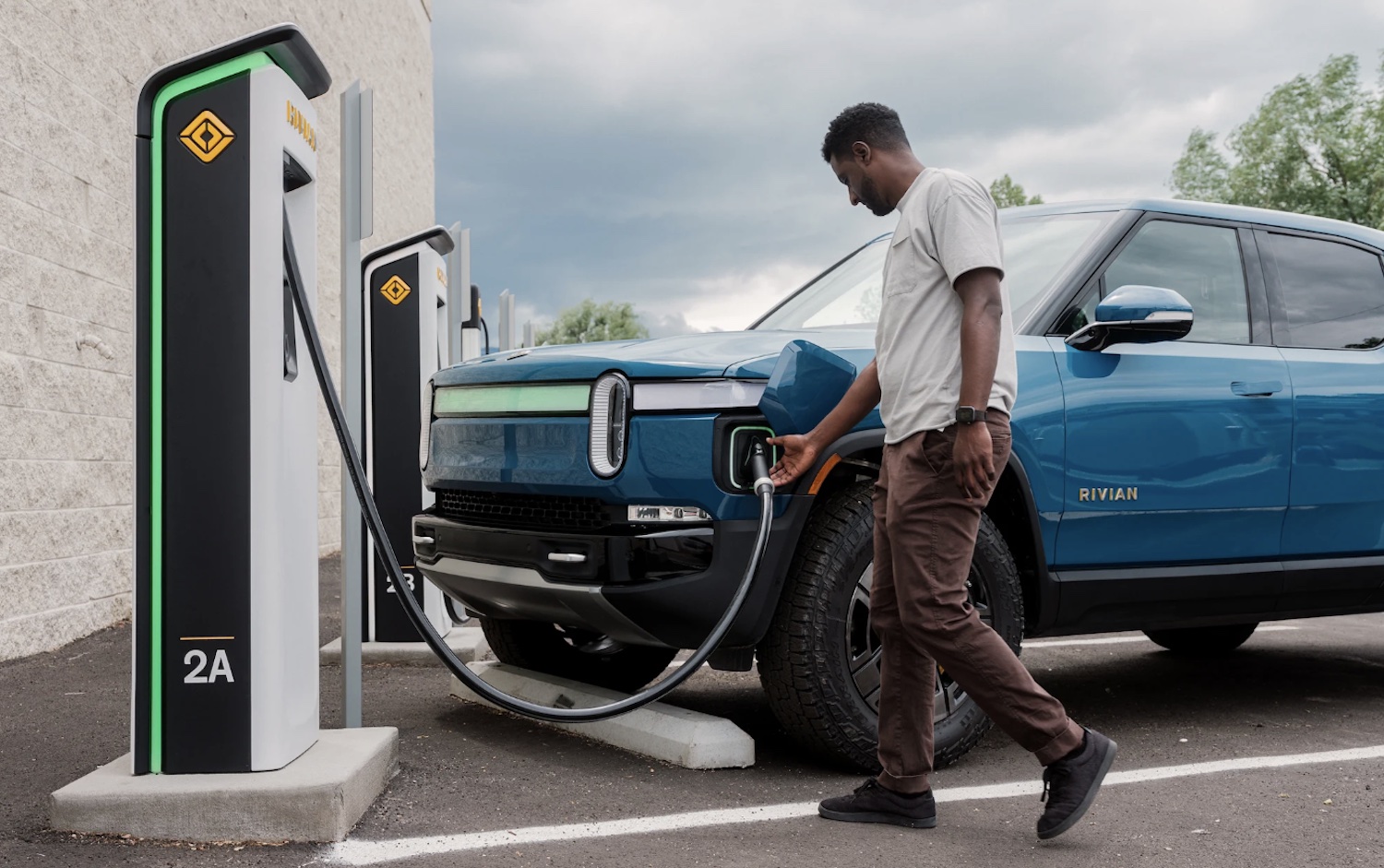 Tesla reported it delivered 254,695 EVs globally in the second quarter, down by 18 percent from 310,048 in the first quarter of the year. The automaker said supply chain restrictions and the pandemic-induced shuttering of its China Gigafactory have stifled its growth.
Meanwhile, Rivian can only go forward. As many EV diehards will recall, the Rivian R1T was the first entry in the new electric pickup segment. Unlike its main rival—the Ford F-150 Lightning, the slightly smaller R1T pickup is tailored more towards outdoor lifestyles than heavy-duty tradesmen's needs. Given its preferred role on the road, this Rivian could be reworked, using the R1 platform, to create a competitor to the Ford Bronco and Jeep Wrangler. To reduce its prices, the firm is developing its own electric motors and will offer a less pricey lithium-ion battery pack.
But before that happens, Rivian will have to first clear its backlog of 100,000 R1T and R1S orders and its 100,000 EDV vans requested by Amazon. This could take some time however, as the company only expects to produce 25,000 vehicles this year, but plans to expand its output to 200,000 by 2023.
Models including the R2T and R2S are expected to appear from Rivian's Georgia plant within three years and are designed to be smaller and more profitable. As mentioned above, the firm plans to use in-house motors and lithium-ion batteries to reduce their cost compared with the pricey R1T and R1S. The new, more compact platform could also be employed to produce a smaller R2X that targets the two-door Wrangler and Bronco rivals, once battery-electric variants of those competitors are offered.