It's as if Tesla could read the future as well as it sees the present. Tesla bosses can obviously see that drivers of gasoline or diesel vehicles can pull up to practically any fuel station and fill their tanks without a second thought. Then they thought—imagine if electric vehicles (EVs) drivers could do the same, or something very close. Well, in arguably the biggest development in the car industry for 2023, Tesla NACS chargers seem to be taking over.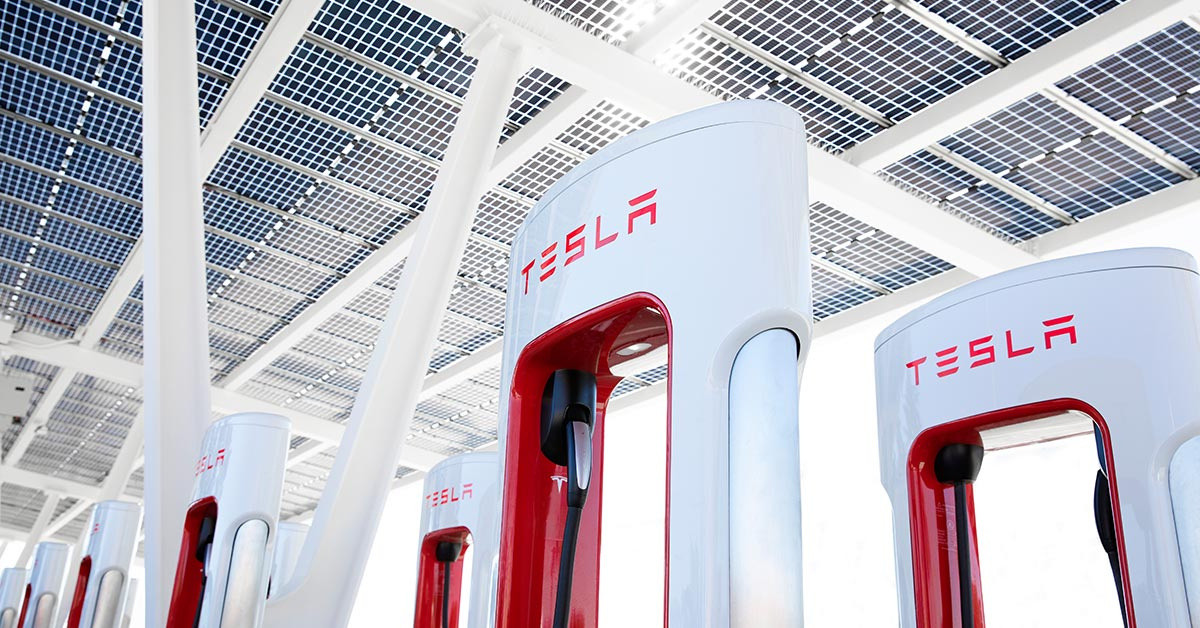 The fact is that EVs currently must deal with a variety of charge ports, ranging from the peculiar CHAdeMO to the more widespread Combined Charging System (CCS) and Tesla's own North American Charging Standard (NACS).
It appears that other manufacturers are prepared to make Tesla's approach the industry standard. Tesla's NACS charge port and the company's huge network of Superchargers are widely regarded as the gold standard, with more and more carmakers promising to make the switch one after the other.
Ford was the first automaker to commit to collaborate with Tesla and use the NACS plug in May this year. Then, like dominos falling, other automakers began to announce agreements with Tesla with more than one carmaker every month inking a deal. General Motors was the second automaker to sign a deal with GM EV users to gain access to Tesla Superchargers starting in 2023 by way of an adapter for their CCS ports. EVs supplied after 2025 will offer NACS ports as standard. 
Other manufacturers who have announced agreements to adopt Tesla's NACS charge port include Polestar and Volvo making them the first foreign carmaker to collaborate with the American EV brand. The Chinese-owned Swedish brands will offer the NACS port as a standard feature on all of its EVs starting in 2025, with an adapter to be offered in the first half of next year.
As the first German maker to announce its participation, Mercedes-Benz says it will equip its EVs with the NACS system from 2025, but offer an adapter by next year to make sure customers can access Tesla's chargers.
Meanwhile, Nissan was the first Japanese carmaker to announce a tie-up, saying that EVs made from 2025 will offer the NACS ports while current EVs including the Ariya SUV will get a CCS adapter by next year.
Honda also revealed that from 2025, all of its new EVs will have the NACS port, in addition to a makeshift adapter that works with CCS-equipped EVs. Jaguar revealed almost identical plans to Honda, saying that it would supply adapters to I-Pace owners as soon as possible.
Other major carmakers said to be considering the adoption of Tesla's NACS system are Stellantis, which includes Chrysler, Jeep, Dodge, Maserati, and RAM in the US, and Volkswagen which in the U.S. market includes Audi, Bentley, Bugatti, Porsche, and Lamborghini.
Rivian also says it will adopt the Tesla chargers while Korea's Hyundai, Kia, and Genesis brands are also reportedly looking to make the NACS system available on its EVs after 2025.
OUR THOUGHTS
What can one say? The decisions being made by more and more carmakers every month to adopt Tesla's NACS ports—which is the undisputed industry gold standard today—is just a natural progression and shows good business sense. More will no doubt make the plunge.