This weekend is going to be full of surprises at the 100th running of the legendary Le Mans 24 Hours in France. And the lead-up to the race start on Saturday gave us a taste of what's to come. Ferrari snatching its first-ever pole position, Toyota unveiling Le Mans' first-ever hydrogen-powered prototype, Ford revealing a new Mustang GT3 race car for 2024, American racing legend Jimmie Johnson debuting in Le Mans, and Toyota complaining about the 'Americanised' safety car changes—are all making the headlines.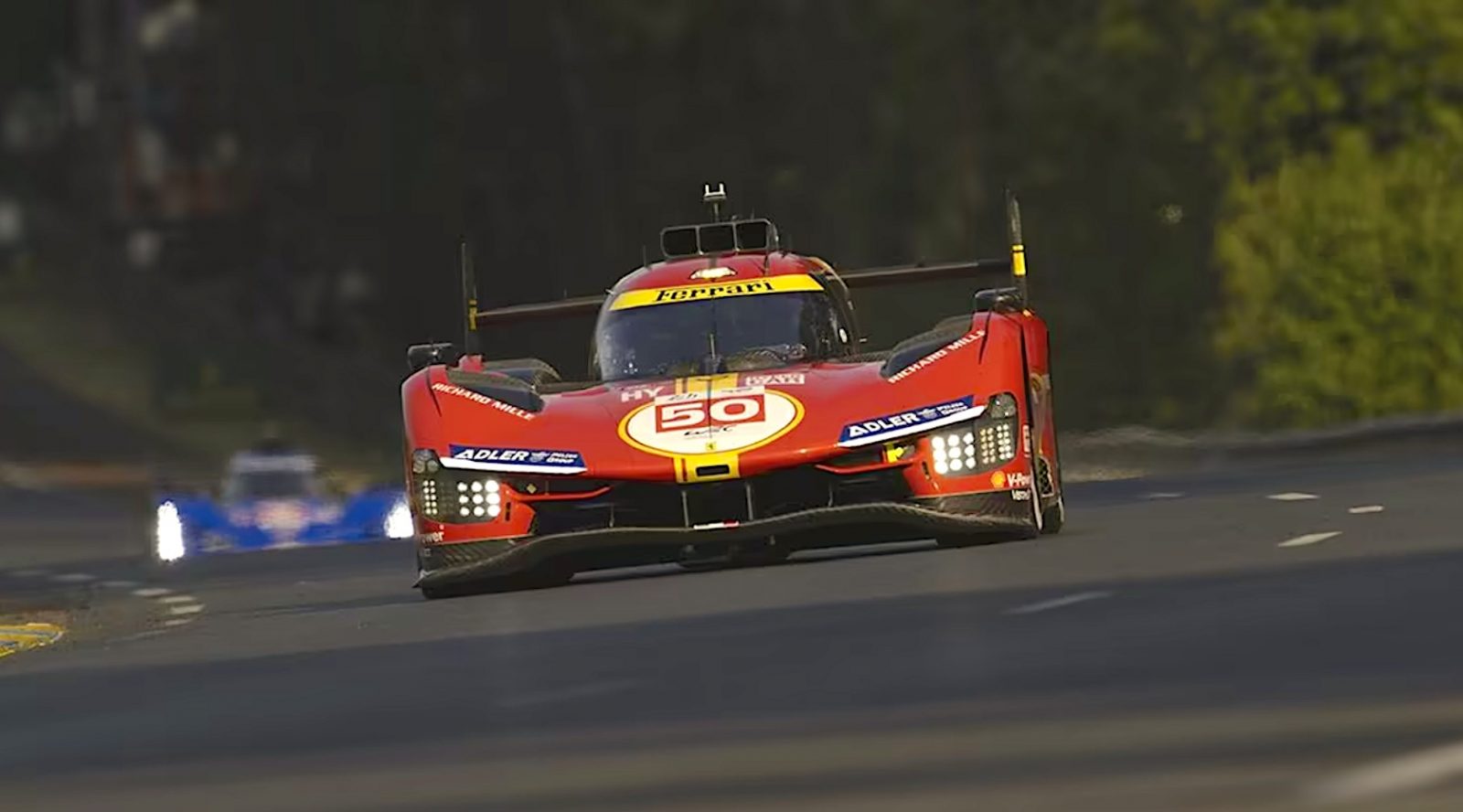 Firstly, Ferrari captured a stunning and unexpected pole position, its first in 50 years of competing in the event. In fact, the Modena supercar manufacturer snatched the two fastest times in qualifying to give it a front-row lockout.
With a flying lap time of 3 minutes 22.982 seconds, Ferrari driver Antonio Fuoco in the #50 Ferrari 499P Hypercar was seven-tenths quicker than team-mate Alessandro Pier Guidi. But most significantly, Fuoco was 1.28 seconds ahead of the third-fastest-finishing Toyota driven by 2021 Le Mans' winner Kamui Kobayashi. Fuoco's pole time was 1.5 seconds faster the Toyota's quickest qualifying time of last year. However, Ferrari will have an uphill struggle against Toyota who has won the last five races on the trot.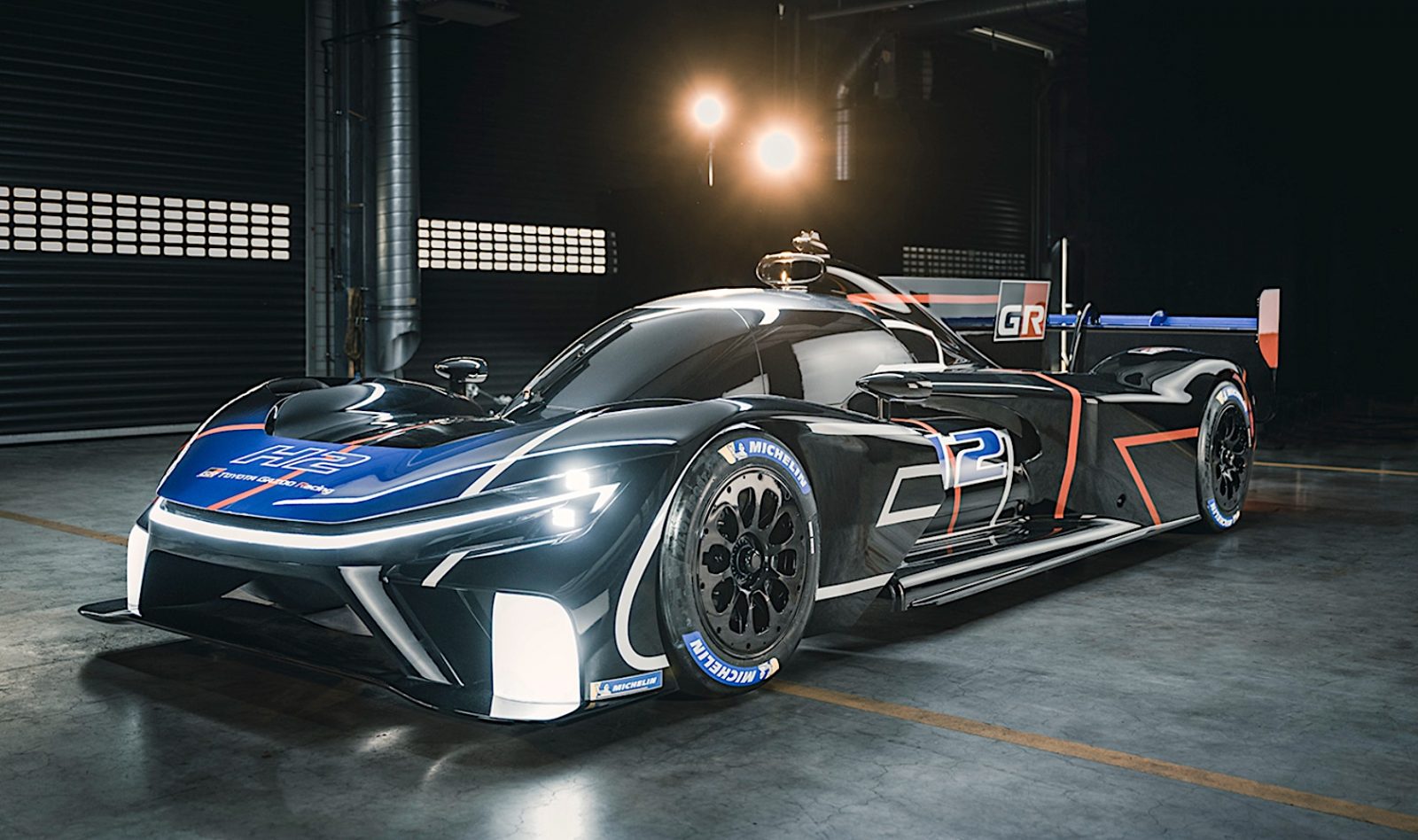 Toyota reveals 'mystery car' — a hydrogen-powered concept
At the ACO race organizer press conference at Le Mans headquarters on Friday, Toyota chairman Akio Toyota unveiled the 'mystery car' that everyone had been speculating about all week — the firm's first hydrogen-powered prototype, GR H2 Racing Concept.
Japan's No 1 carmaker has made the biggest stake in hydrogen-powered cars of any carmaker. And if all goes as planned, that wager suggests a competitive hydrogen-powered race car may appear in a few years in the storied endurance race that Toyota has essentially controlled for half a decade. Toyoda made sure to emphasize that such technology does now produce CO2, the primary greenhouse gas produced by burning petroleum.
In three years, both hydrogen-electric vehicles and hydrogen internal combustion vehicles will be able to compete in the famed 24-hour race which is why Toyota decided to introduce its future hydrogen-hybrid race car prototype. "Our goal is carbon neutrality in motorsports without sacrificing performance," Toyoda stressed at the press conference. "We wouldn't be investing in this technology if I didn't think we could win with it."
Toyota is one of the few carmakers at present who offer a production hydrogen-powered fuel-cell car—the Mirai. The brand's Gazoo Racing arm has also been experimenting recently with hydrogen-powered Corollas in Japan's Super Taiyu Series, being the first manufacturer to employ a liquid hydrogen system in a race car at last month's Fuji Super-Tec 24-Hour race at Fuji Speedway.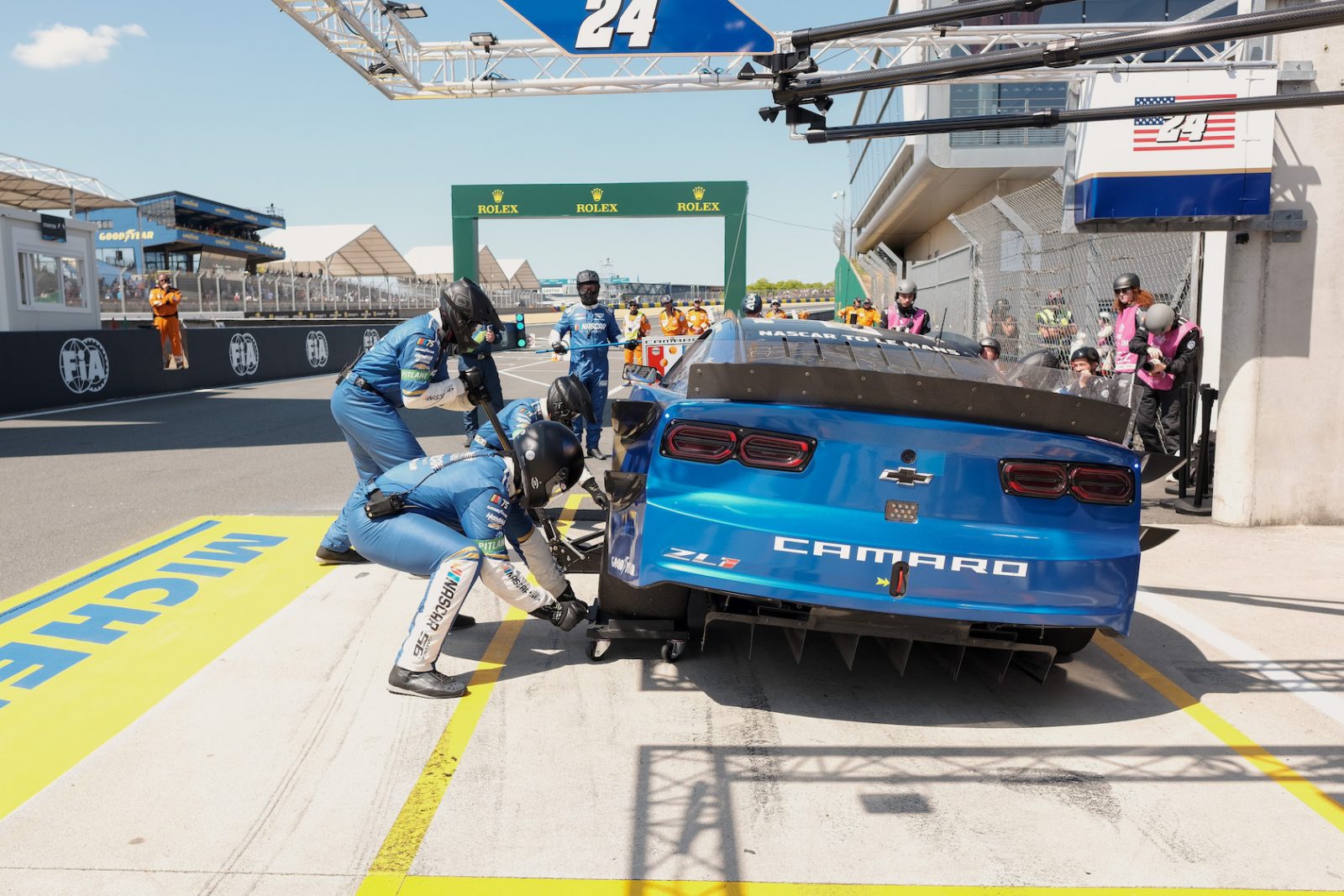 American NASCAR legend Jimmie Johnson debuts at Le Mans
Among the 186 drivers competing this weekend, American legendary driver Jimmie Johnson will make his Le Mans debut. The seven-time NASCAR Cup Series champion will co-drive for the team occupying Garage 56 with a NASCAR Next Gen Chevrolet Camaro ZL1. Johnson says he has been astonished to see the popularity of NASCAR in Europe. "The recognition of NASCAR by the European fans has been a big surprise for me. I've felt a great deal of support from a lot of people."
Interestingly, the Camaro is in a class of its own and will not actually be racing against anyone else in this year's 62-car field. However, the trio of 2010 Le Mans champion Mike Rockenfeller, 2009 Formula One champion Jenson Button, and Johnson has proved its pace with Rockenfeller setting a qualifying lap that was three seconds quicker than that of every GTE AM car.
Toyota blasts 'Americanized' safety car rules
In the race lead-up, Toyota blasted the perceived "Americanization" of Le Mans with new safety car rules. Instead of neutralizing the race with the use of three safety cars, a new procedure has been introduced this year that will see the whole field bunched up behind a single safety car prior to each restart. Toyota Gazoo Racing Europe technical director Pascal Vasselon made his displeasure known with the new system clear, saying it risks devaluing a win by making the race "a bit of a lottery."
"The new safety car rule is not in the spirit of Le Mans," he said. "When you look back at what made Le Mans so great, it's precisely the opposite of this kind of rule where, if you're not good at pitstops, if you make a mistake in strategy, it doesn't matter because the safety car will put everything back together."
The technical director predicts that the controversial new rules will reduce the incentive level for teams to push hard throughout the race, creating a similar situation to IMSA's Rolex 24 at Daytona, with the focus shifting from building an advantage to simply staying on the lead lap ready for a showdown in the closing stages.
OUR THOUGHTS
It will be fascinating to see how pole-sitter Ferrari goes against the extremely durable 5-time winning Toyota. Because the Japanese company will be pushing the limits to win a 6th-consecutive 24-Hours, in this, the event's centenary. I really hope that Toyota's prediction that Le Mans will end up more like the Daytona 24 hours does not come true—as this will nullify the advantage gained from good strategy and quick pit stops. And if Johnson and crew do well in their Camaro, then the race organizers might even consider a special category to allow more NASCAR entries. Although there might be pressure to switch them to hydrogen power? Time will tell.