Ferrari launches the Purosangue, its first-ever 4-door SUV
The Ferrari SUV gets a 715-hp V12 engine and a 4WD system
Ferrari claims a time of 3.3 seconds for zero to 62-mph and top speed of 192 mph.
Ferrari might have said they'd never do it, but the famed Italian brand unveiled the Purosangue, its first-ever four-door SUV packing a V12 engine and looking sensational.
The Purosangue is built on a new aluminum chassis and features unique active suspension, all-wheel-drive, and rear-opening 'welcome doors.' These open to reveal a luxurious four-seat interior, which by the way, is the only option available. But this crossover is not spacious as its 16.7 cubic feet of cargo space will not be luggage-friendly for long trips. At least the rear doors open at a 79-degree angle making rear access relatively easy.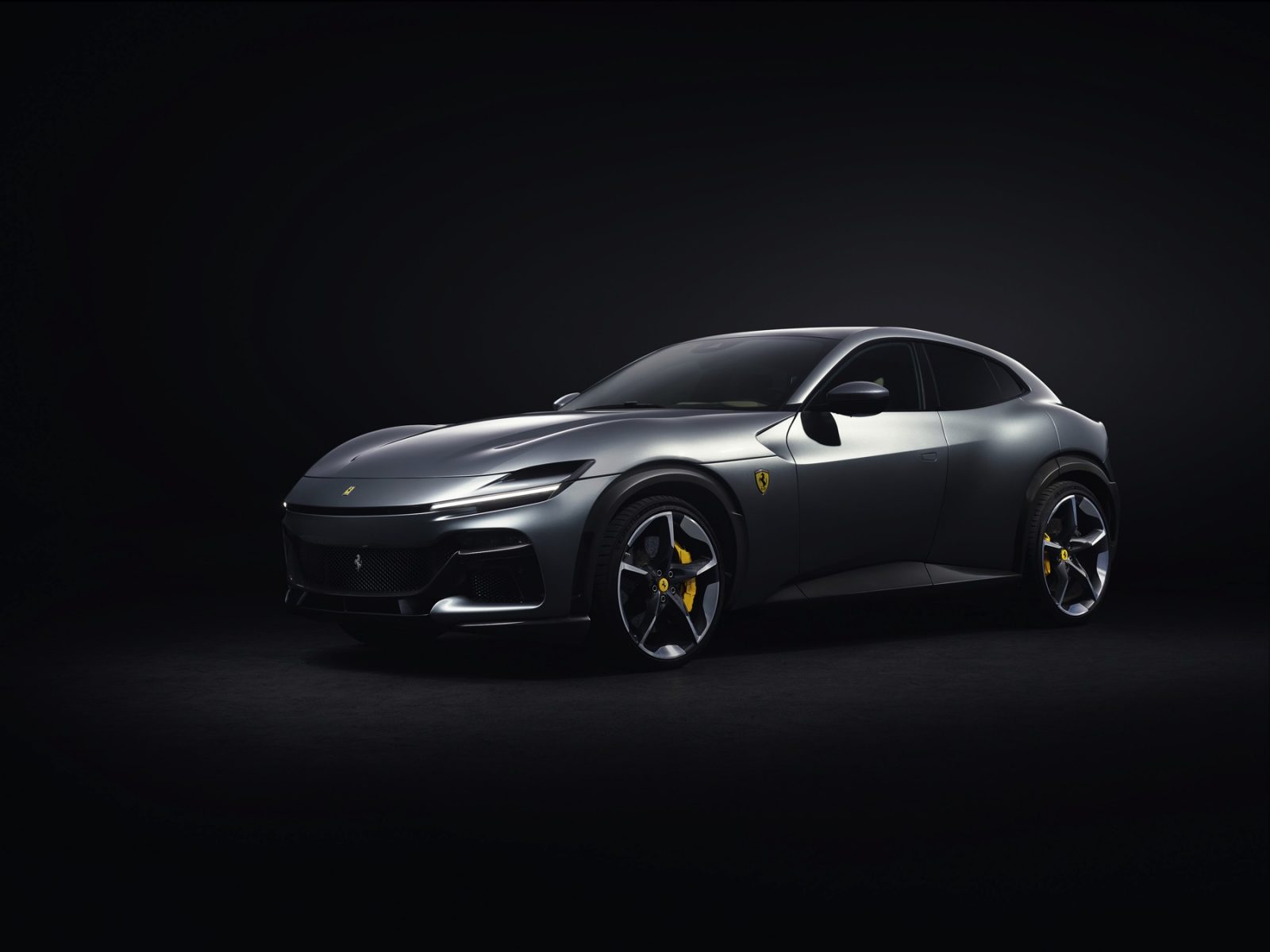 We can only imagine how long the Prancing Horse stylists mulled over this radical new SUV design, but they took design hints from the Roma, SF90, and 296 GTB models. And what they came up with is unexpectedly stylish and could be the best-looking premium SUV out there. Yes, some will hate the styling and others may ridicule its crossover-ness. But Ferrari will not care one iota as the brand is confident that this vehicle will help to increase its yearly sales figures by up to 20%. Size-wise, it's around the same dimensions as a Lamborghini Urus but wider than the Urus and Aston Martin DBX and weighs in at 4,483 lbs.
Famous for its mid-engined sports cars, engineers strove to maintain an equal front-to-rear weight distribution and surprisingly came up with a figure of 49:51 for the Purosangue by positioning the engine flush with the firewall, as far back as possible.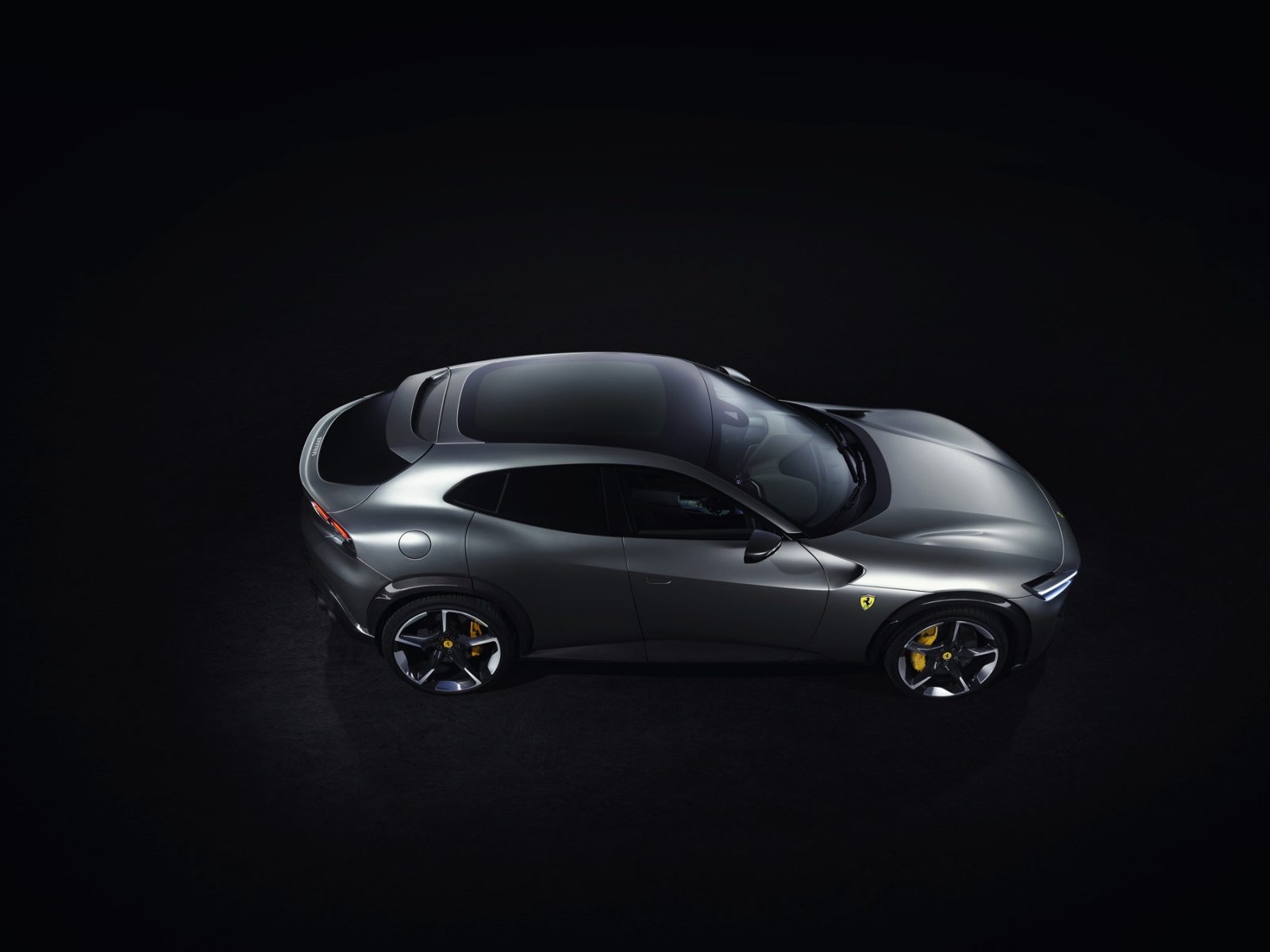 Given the strong industry move towards electrification, we were intrigued to see that the Purosangue does not employ any form of hybrid power. Instead, this SUV is powered by a naturally-aspirated 6.5-liter V12 pumping out 715-hp and 528 lb-ft of torque and mated to an 8-speed dual-clutch gearbox. Ferrari claims a time of 3.3 seconds for its zero to 62-mph sprint and a top speed of 192 mph.
But don't be fooled by the sporty SUV body as this crossover boasts vehicle dynamics that make it an authentic Ferrari. Incorporating a passive spring over an adaptive damper, it also features Multimatic's clever 'True Active Spool Valve'. This has permitted Ferrari to incorporate an electronic motor via a 48-volt electrical system, whose end goal is to produce variable and continuous distribution of roll stiffness, actively lowering the body by 10mm depending on the forces applied to the tires. It also allows Ferrari to do away with traditional anti-roll bars.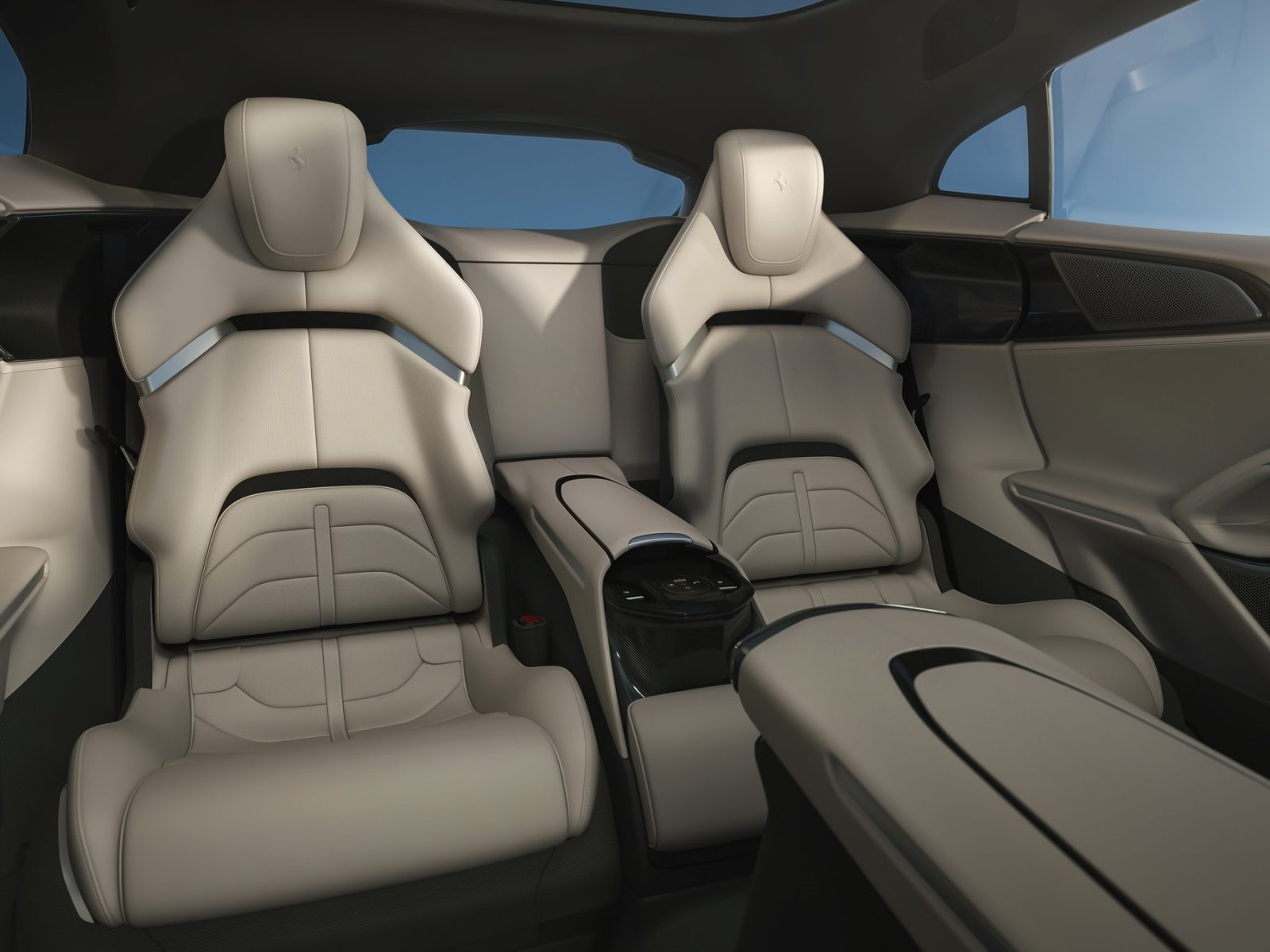 There's more. In the Purosangue, the four-wheel drive system from the GTC4 Lusso has evolved to include software updates derived from the SF90, and the 812 Competizione's independent four-wheel steering technology is also fitted. As expected, there is a Manettino switch with the usual spread of driver and traction control modes, but there is no dedicated off-road mode. Although you can specify an electronically controlled 30mm ride height lift kit.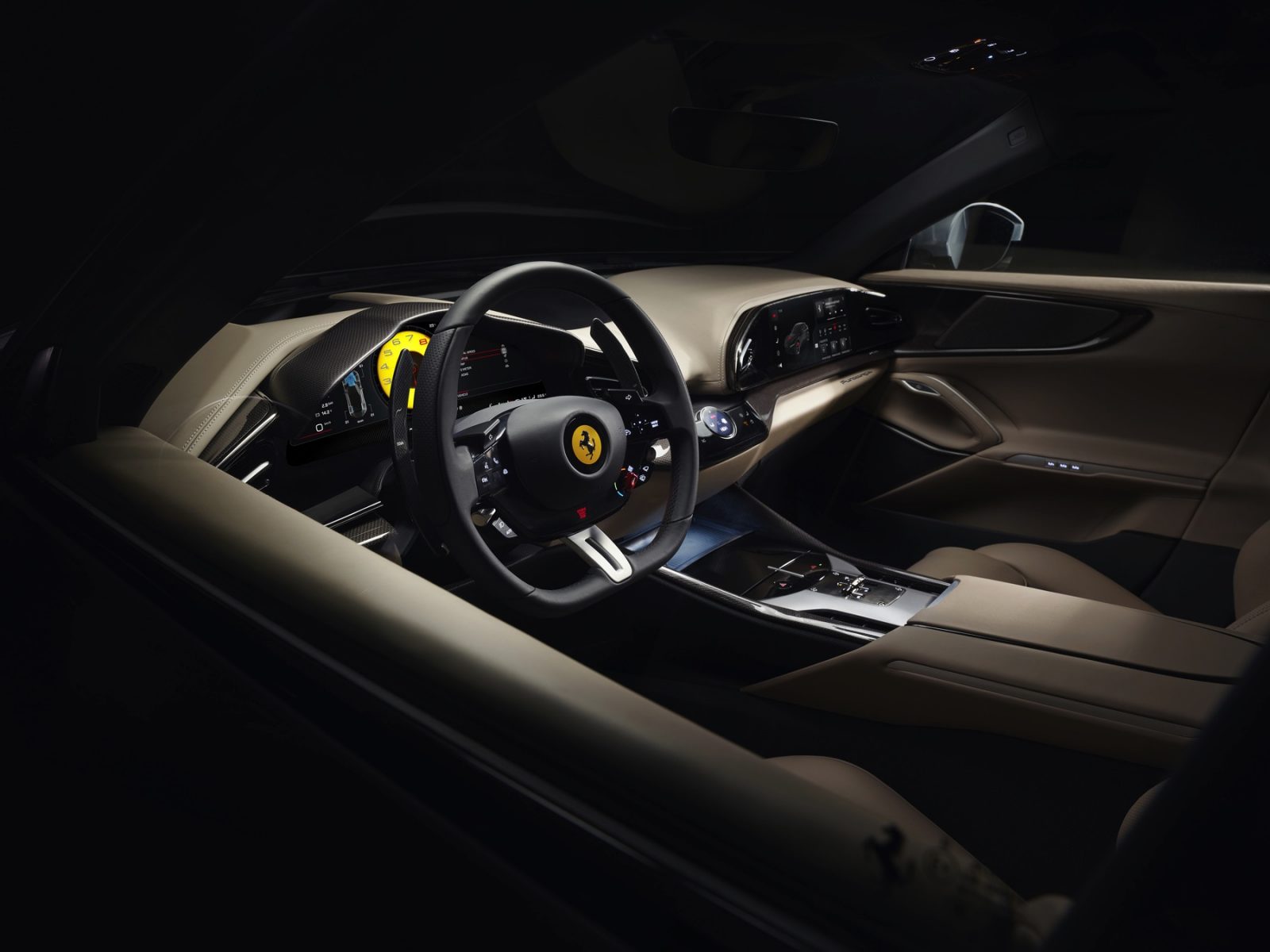 In 2015 the late Sergio Marchionne, Ferrari's then CEO, commented that his firm would not make a car like the Purosangue because the technology wasn't there to create something suitable to wear the Prancing Horse. In 2018 that decision changed when the green light was given to commence work on its design and development.
Expect a Ferrari price in the territory of around $400,000 when the Purosangue lands in showrooms in 2023.