PROS
Highly competitive price
Cabin quality and tech is good
Atto 3 offers 300 miles of range
CONS
Interior design is quirky and not to everyone's taste
Unproven reliability and crashworthiness
Sluggish off the line
So, who's heard of BYD? We would suspect very few. Short for "Build Your Dreams," BYD is China's leading electric vehicle (EV) manufacturer, and one of the biggest EV producers on the planet. In June 2022, BYD Auto announced it had sold 641,000 EVs in the first half of the year, overtaking Tesla to become the largest EV manufacturer in the world.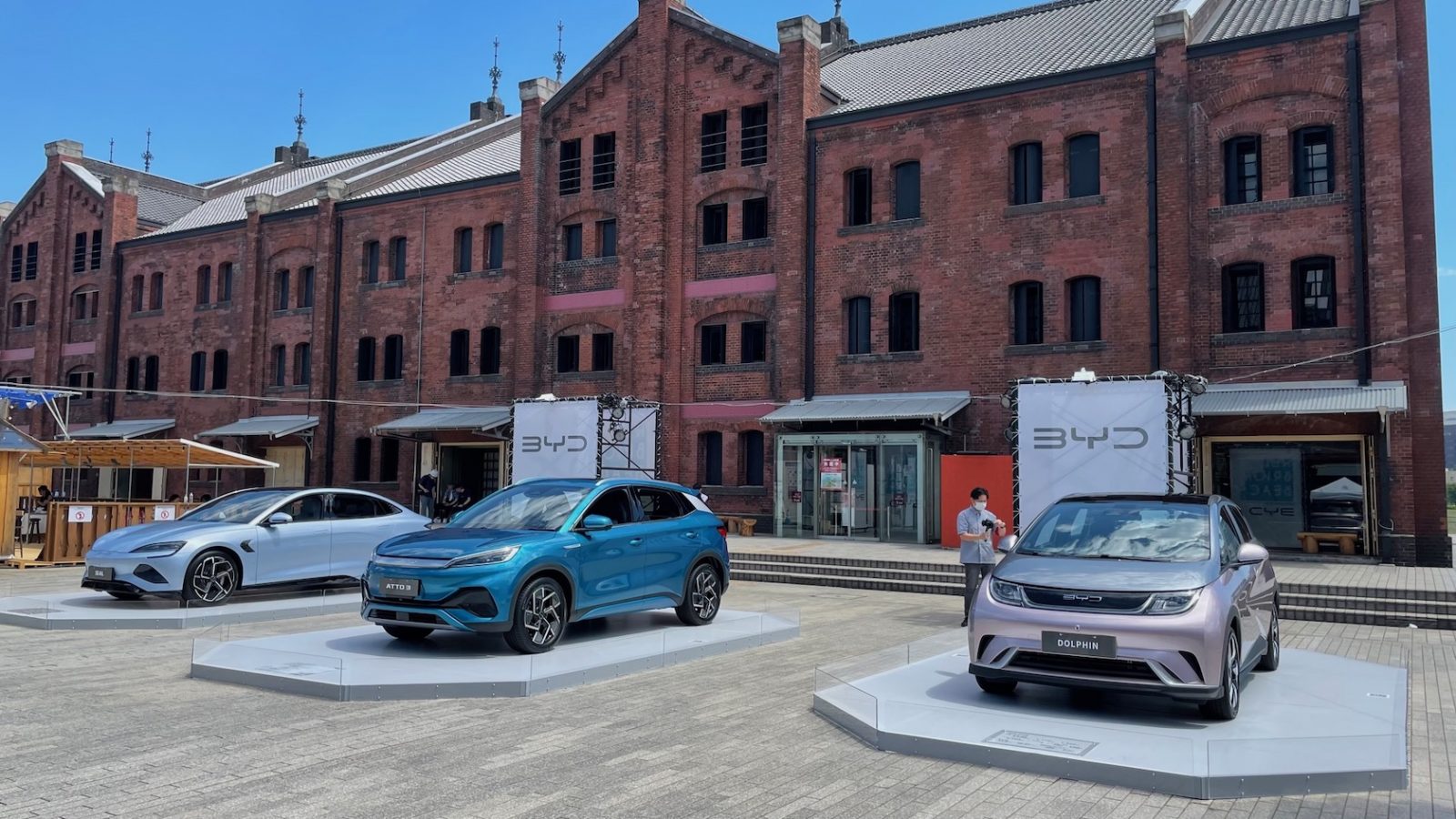 BYD is world's biggest seller of NEVs
Having already established itself as an industry leader in electronics, automotive, renewable energy and rail transit, the company also has an electric battery division, FinDreams Battery, which is the world's third-largest producer of EV batteries boasting a global share of 12%. Although BYD is not a manufacturer specializing in EVs, it is a privately owned Chinese manufacturer that has become known as the world's largest seller of "NEVs," or new energy vehicles (EV/PHEV/FCV in the Chinese market). However, BYD's recognition in Australia, Japan, Europe, and the U.S., is still close to zero. To improve its international recognition, BYD plans to gradually improve its name value by releasing a new car every six months from now on.
While BYD sells the vast majority of its EVs in China, the firm is bullish about expanding its sales network globally and started promoting its production EVs in Australia and Japan in early 2022. In July, BYD unveiled its strategy for new markets for the next two years which is rare for an automaker. First, the company announced that it will sell the "Atto 3″ in January 2023, followed by the "Dolphin" and "Seal" EVs later on in the same year.
Based in Japan, I was one of the first to test drive the Atto 3, which will go on sale here next month.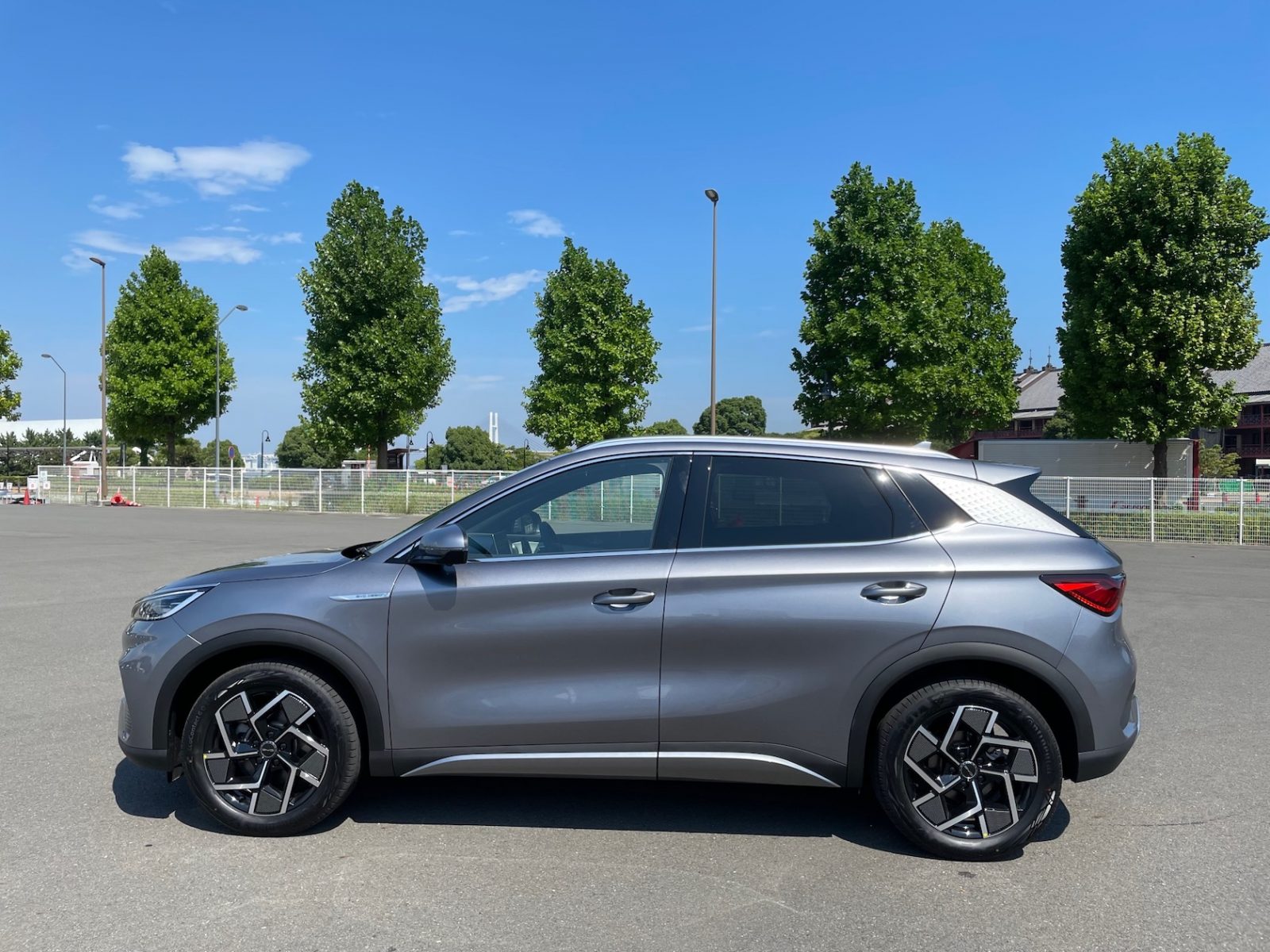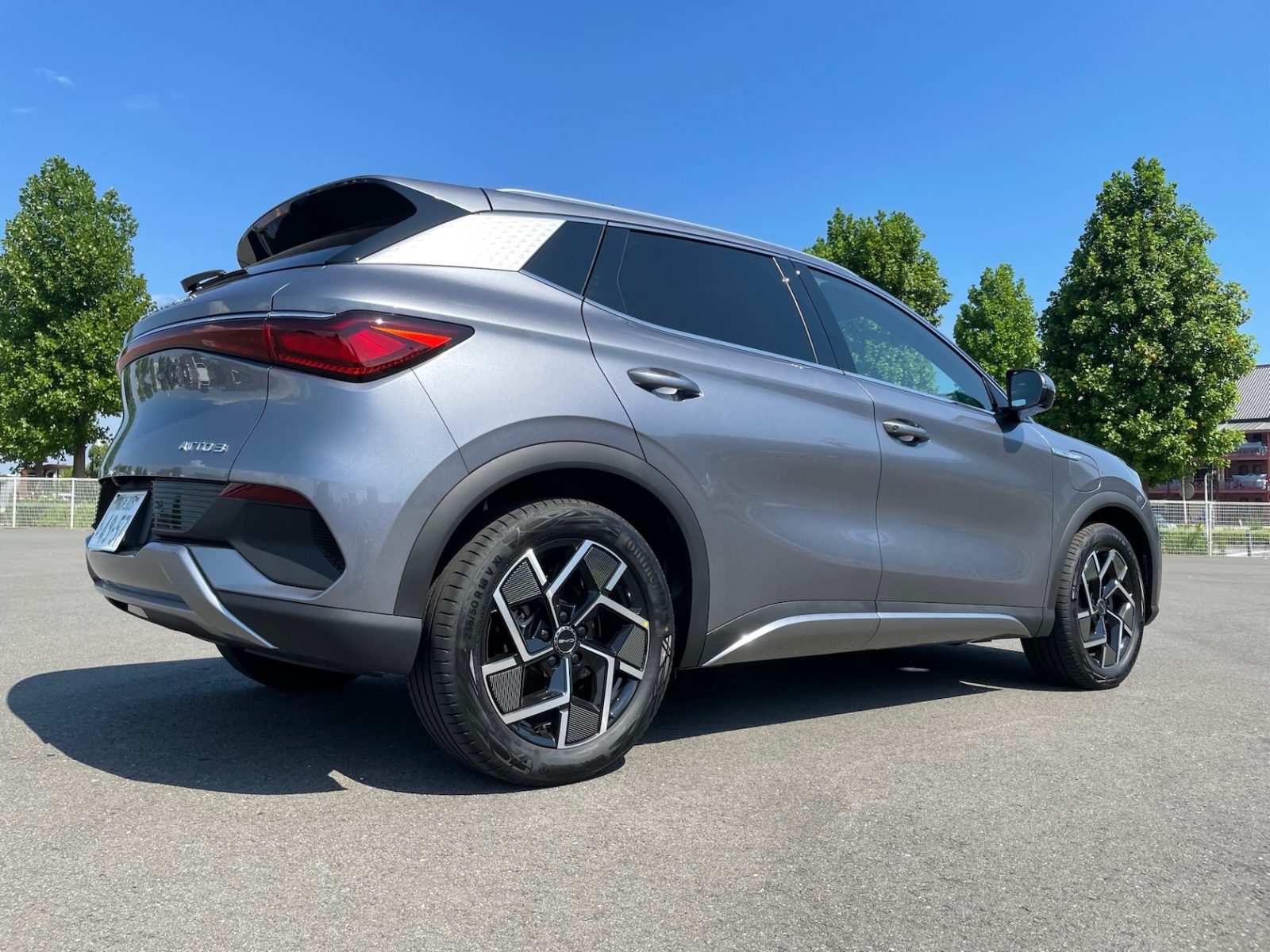 BYD has gone on sale in Europe, Japan and Australia but not U.S.
But before we get into the ATTO3, let's look back at BYD's recent announcements. In addition to its imminent entry into Australia and Japan, the Atto 3 has actually just gone on sale in Holland and Norway. North America is still undecided but the company does plan to build a battery factory on mainland America in the near future. In Japan, the company has also announced plans to establish a sales network of 100 outlets by 2025. As it turned out, the vehicle I tested was a right-hand-drive model with Australian specifications.
Now let's check out the Atto 3. A quick glance at the car's exterior and spec sheet shows that BYD is trying hard to produce a desirable EV. The crossover formula that's popular today, its relatively long driving range, its extensive standard equipment and a starting price of 4.4 million yen (@$32,900) are the key points that will appeal to customers. That price significantly undercuts the average price of similarly sized EV crossovers such as the Toyota bZ4X's $42,000 (In Japan, Toyota only leases the car), Nissan Ariya's 5.39 million yen (@$40,200) and the Hyundai Ioniq 5's 5.5 million yen (@$41,100).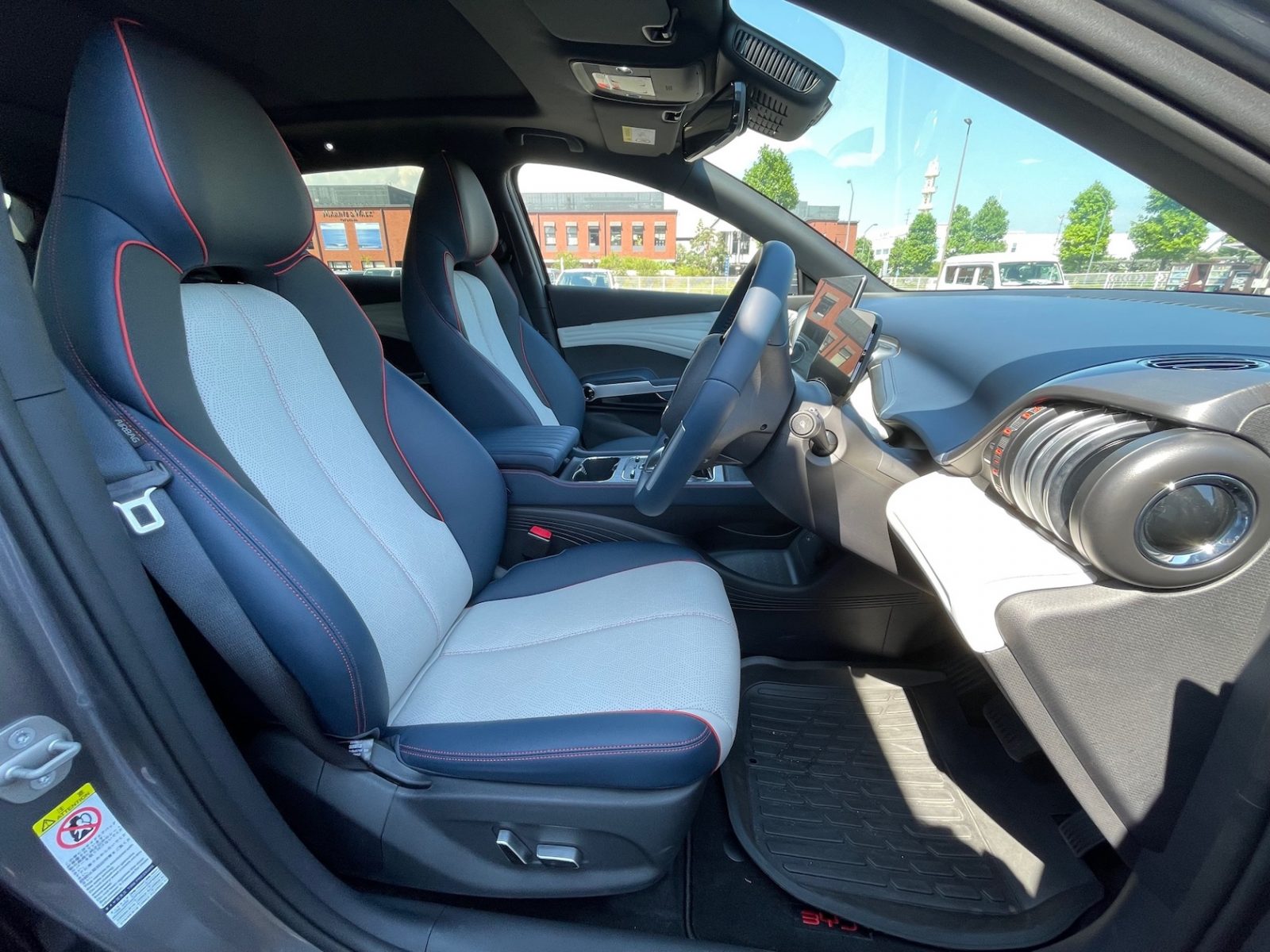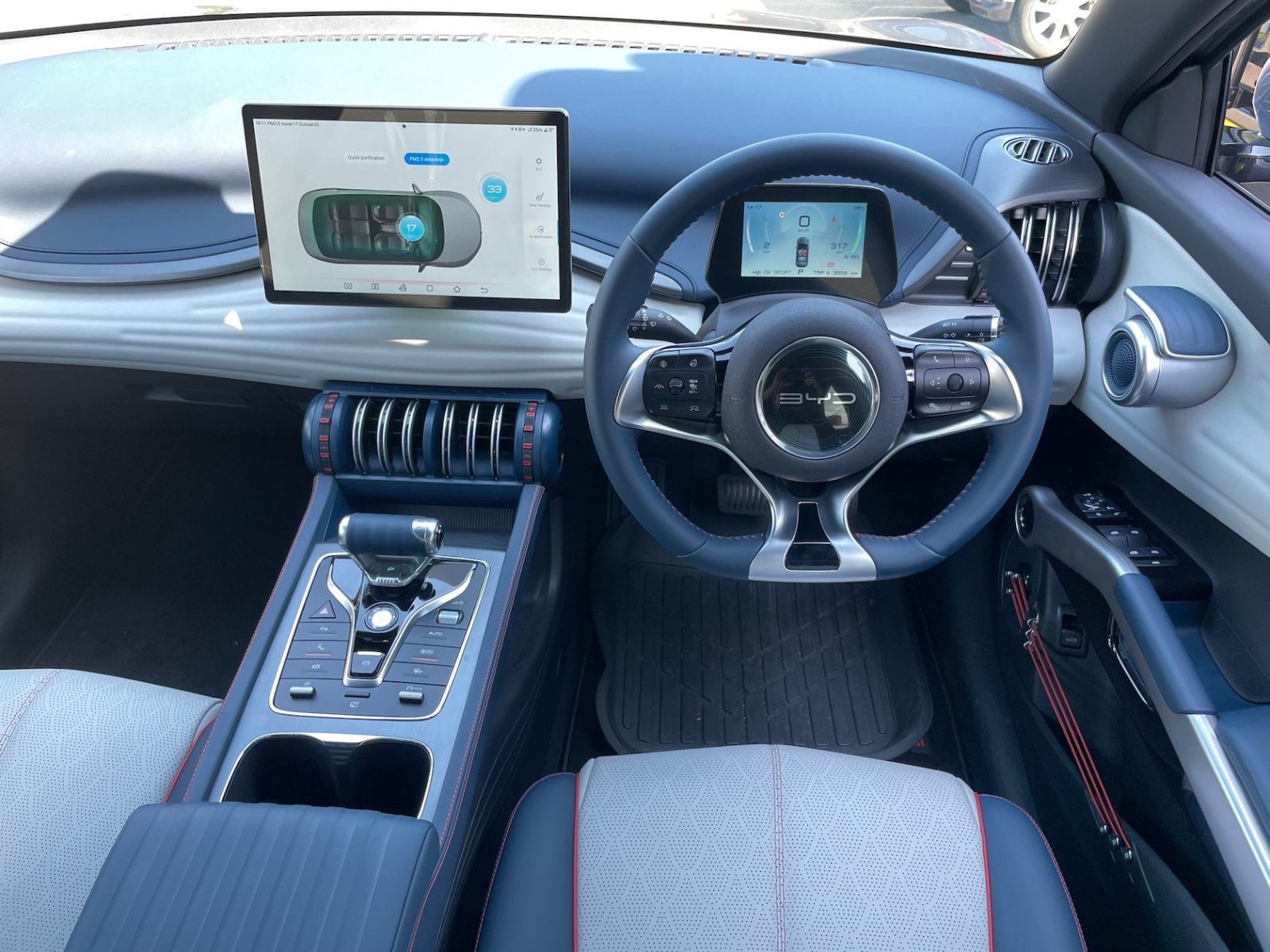 Styling is sharp, but quirky and conservative
Compared to the styling of its three rivals mentioned above, the Atto 3's exterior is sharp enough but rather simple and plain-looking. It may be well-proportioned, but I think the Atto 3 is too conservative, quirky, and could age quickly. In fact, there's something about the headlight section in particular that makes it look like the previous generation Honda CR-V. To be honest, despite the car's world-class level of technology, drivability, range, and standard features, the Atto 3's exterior lets down the rest of the package. It definitely is nowhere near having the design sense of the Ioniq 5 or even the Ariya, or the Volvo C40 for that matter.
In contrast to the exterior, the interior is a completely different world. Its design is eye-opening, and the materials used are of high quality and very elaborate, although some styling aspects are controversial. In fact, I'm going to go out on a limb here and suggest that around 70% of the development budget went to the interior designers. Frankly, while the dash and imitation leather seats are top-notch, it looks as if the interior stylists designed the cabin inspired by barbells and muscle sinews– from hours working out at the gym. Intriguingly, pretty much everything you see inside the car—including the air conditioner vents, shift lever, switches, and door handles come across as being penned by a gym instructor enthralled with barbells and muscles.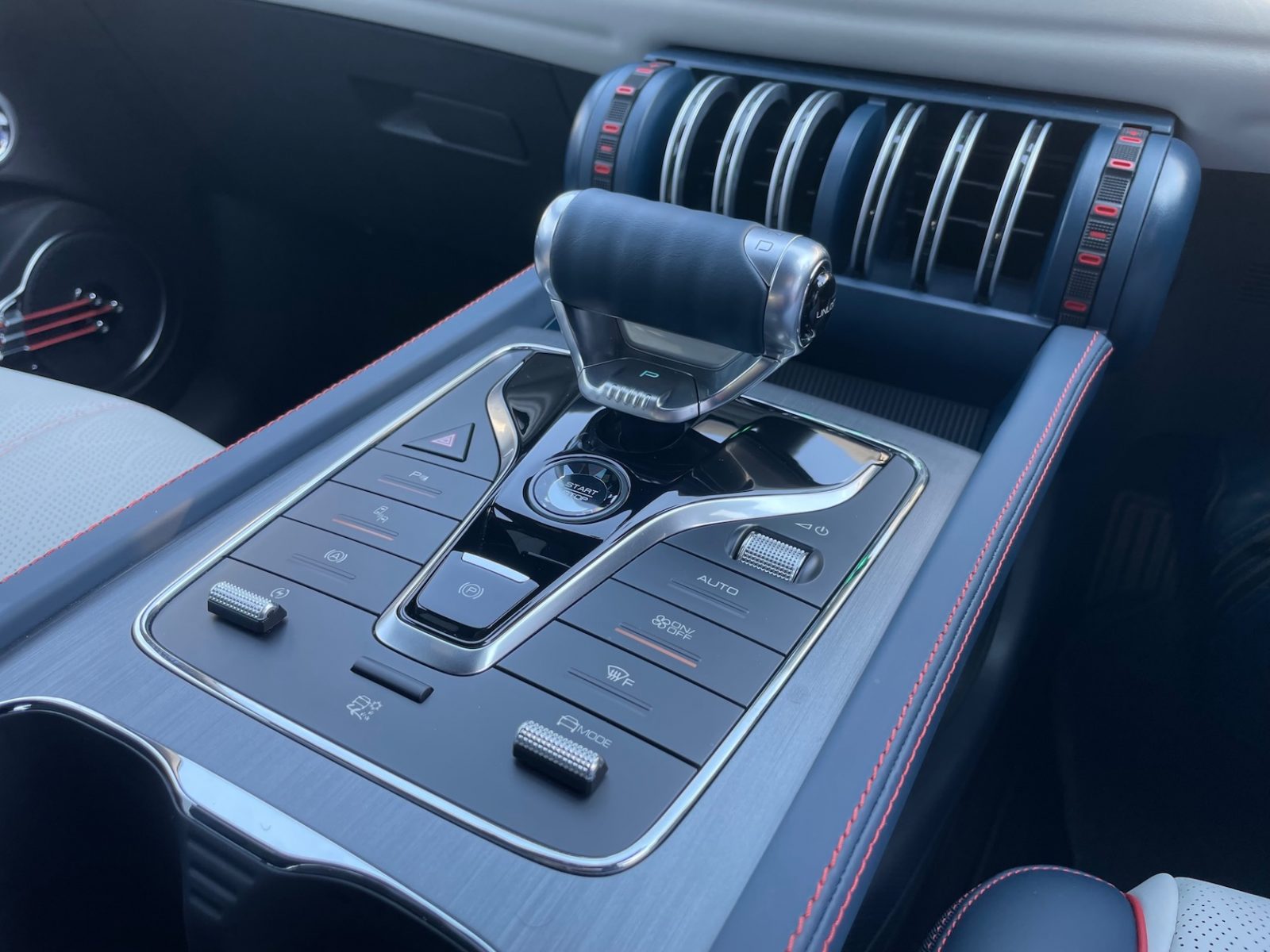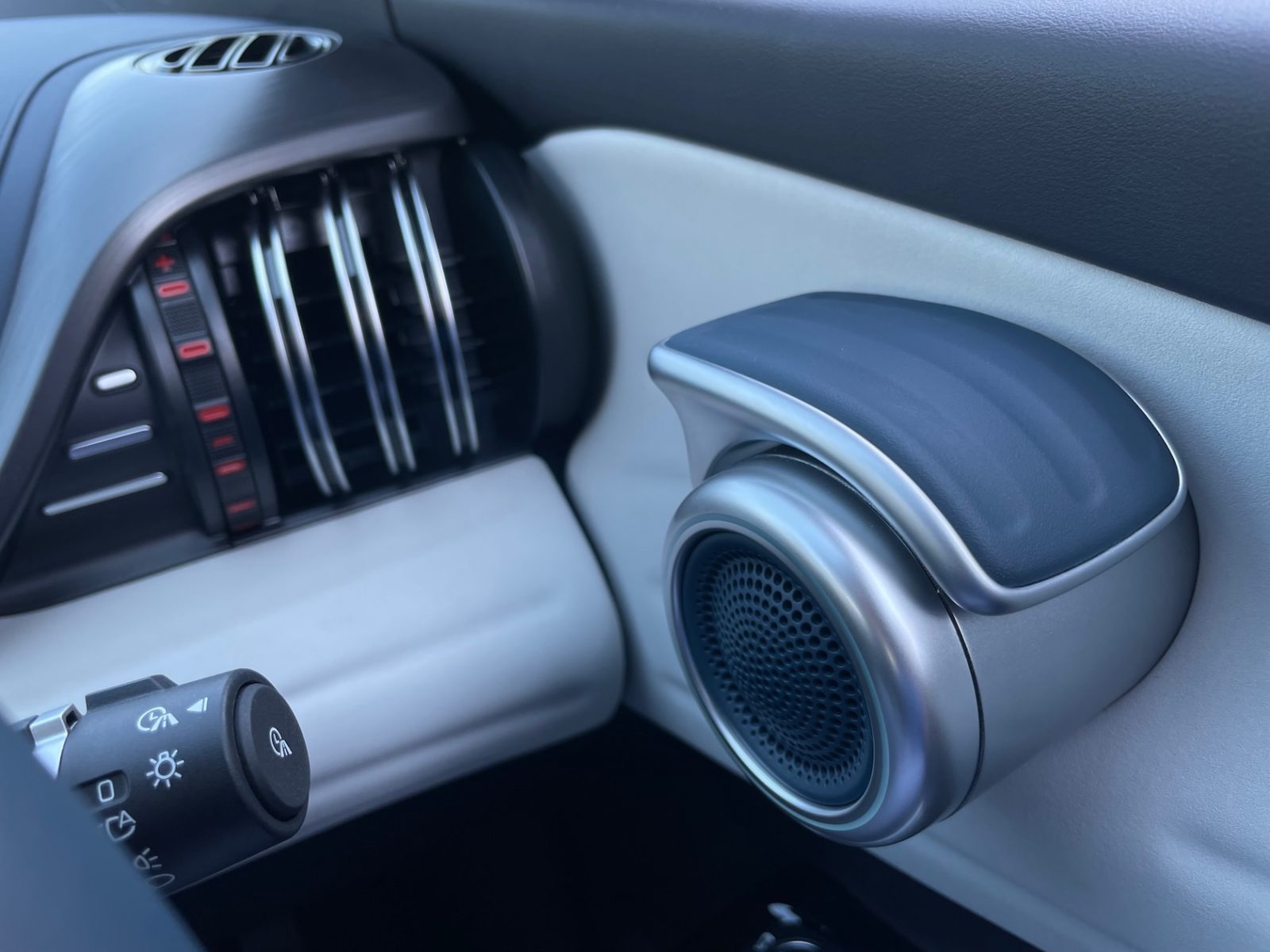 Sitting in the driver's seat for the first time was as refreshing as it was bizarre. Yes, the barbell motifs take some getting used to. Also, the standard tri-color red, blue, and white seats are very sporty and give good support, but their odd combination of red piping and red stitching on the same seats at the same time, seemed a little over the top—as if the designers were trying too hard. Some drivers and front seat passengers may find the fixed bucket seat design uncomfortable given that you cannot move the headrest. One other odd but innovative feature were the door pockets, which are not covered in plastic, but with three red rubber bands that look like bass guitar strings. I laughed out loud when I plucked two of the strings and it made a "boo, boo, boo, boom" sound like a bass guitar. Kind of gimmicky, but cute, and yes, if you're musically inclined, you can play the intro to 'Smoke On The Water.'
While the muscle-inspired dash and barbell motifs are unprecedented design sensibilities in the car world, I still think it's good that the first Chinese automaker has landed on the scene with something that is radically different. After all, they must define themselves in an intensely competitive world.
What impressed the most inside the car was the ability of the center console's huge 12.8-inch touchscreen to rotate vertically or horizontally with the flip of a switch. Even though it's smooth and silent, some motorists will find this feature enlightening while others will think it superfluous. It's like having an iPad spinning around in circles on the dash. Luckily the graphics are crisp, the controls react quickly and the 5-inch instrument cluster is nicely designed.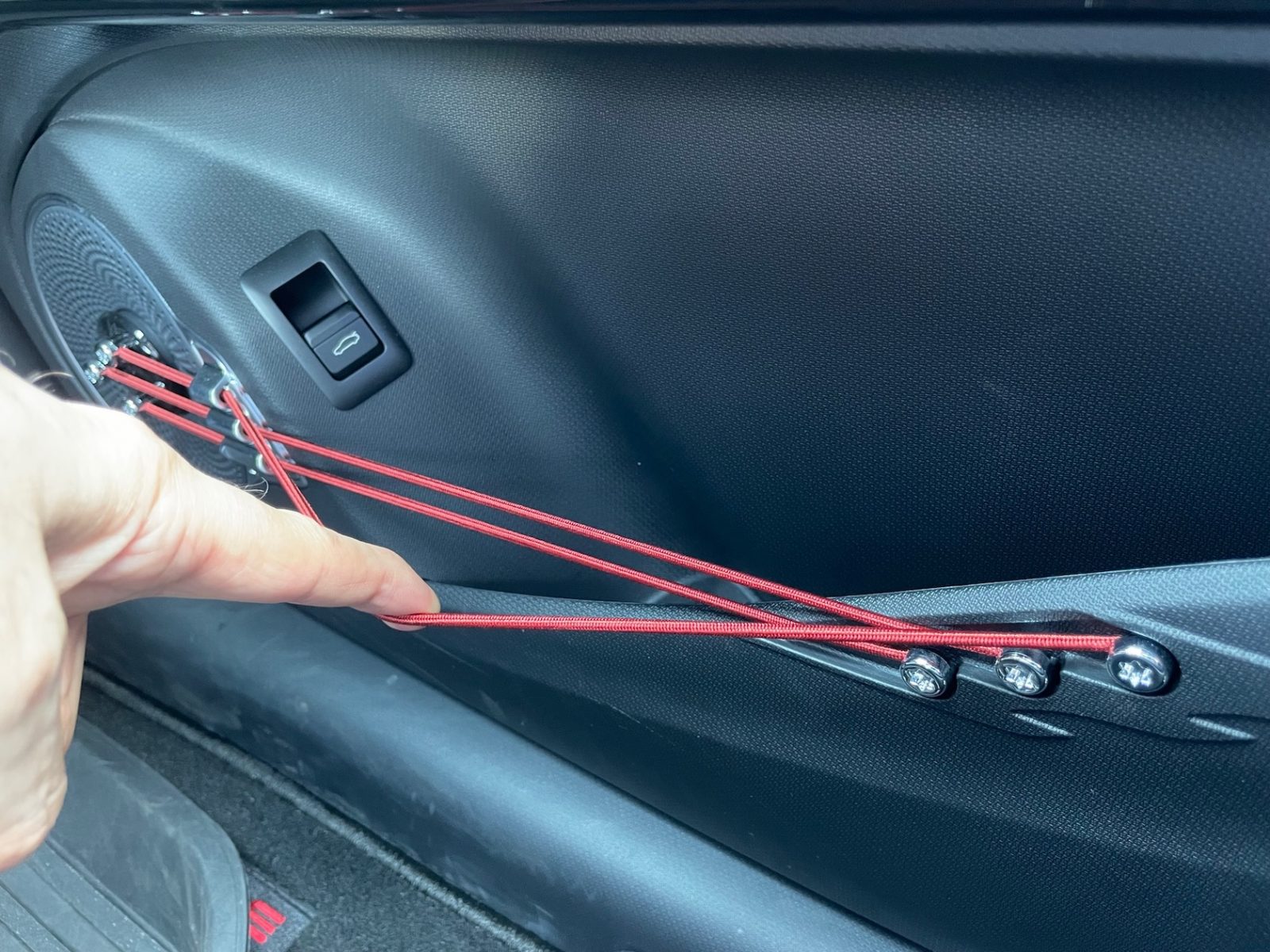 Driving the Atto 3
So what's the Atto 3 like on the road? Sitting on a dedicated front-wheel-drive "e-Platform 3.0" chassis, and with a battery capacity of 58.56 kW, the car boasts output of 201-hp and 229 lb-ft of torque, as well as a claimed range of 300 miles, although I'd suggest around 230 miles in the real world. Acceleration from 0-60 mph is 7.0 seconds flat, so I guess we can say it is fairly fast among EVs, or at least on par with the Nissan Ariya. It's quick enough but can be a little sluggish off the line. One thing that stands out in the new Atto 3 is its highly-praised eight-module "blade battery" pack that contributes to the performance of the batteries and is said to resist heat build-up making the car safer.
Charging the Atto 3 (long-range version) from 10% to 80% at a quick DC charging station can be done in as little as 40 minutes, providing 180 miles of range. With a home 7.2 kWh charger, it takes about 9 and a half hours to fully charge. One commendable feature is its 'vehicle-to-load' charging feature which means you can charge devices like laptops and smartphones, in addition to coffee makers and rice cookers directly from the car.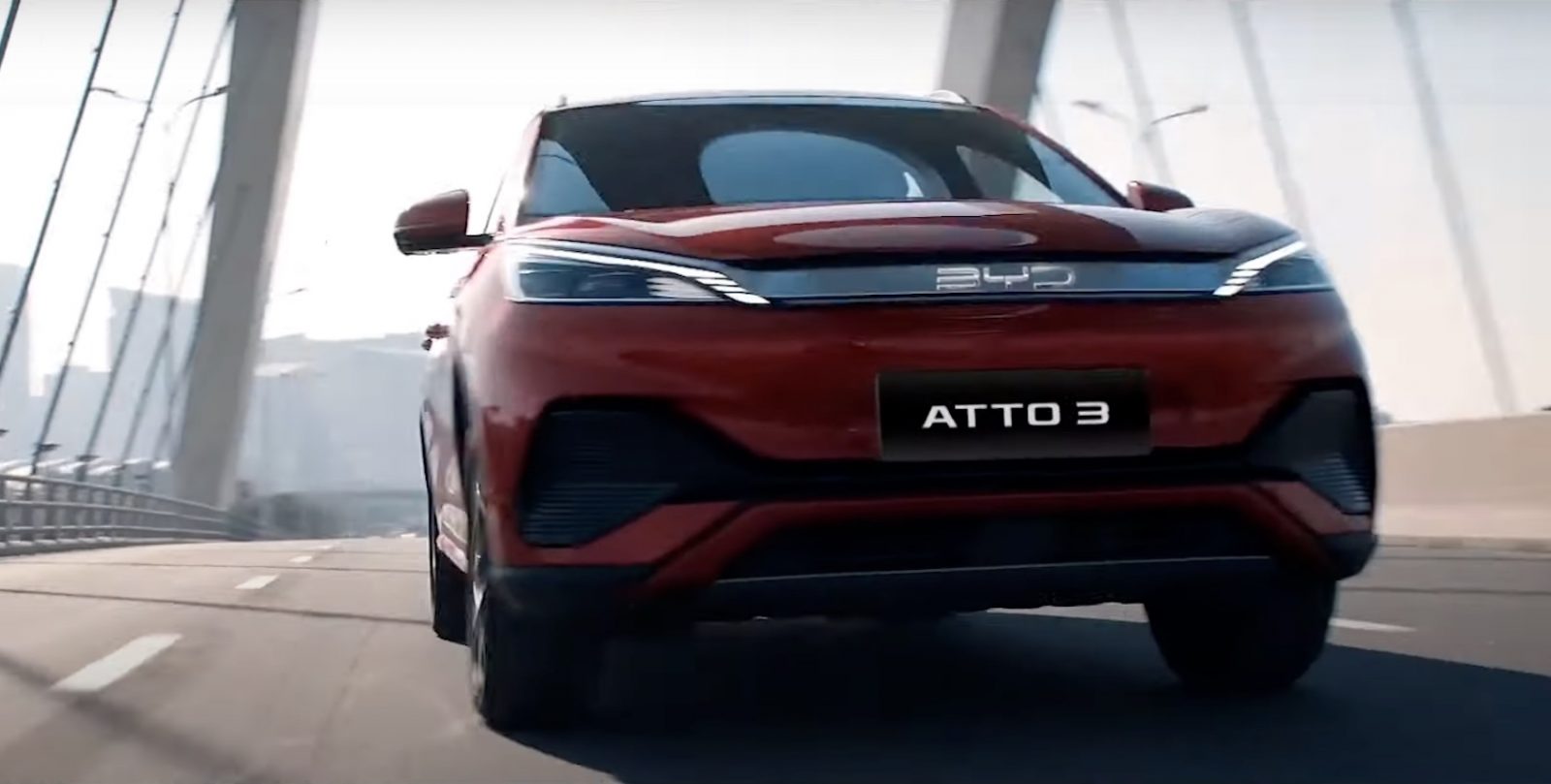 The ride was comfortable and compliant for a car equipped with large 18-inch Continental tires, and there was almost no shock or vibration even when driving over highway joints. The steering wheel had just the right amount of weight and turned in nicely with minimum understeer. In the corners, you can definitely feel the car's weight and it does tend to lean a little when pushed. It's not a driver's car by any stretch, but more of a town car for getting your daily chores done. When my Australian colleague drove it in Sydney in April, he commented that the braking performance was peaky and the response when braking heavily made pedal modulation difficult, but I did not get that impression when I drove it in Japan a few months ago. I jumped on the brakes as hard as I could, and the car came to a complete stop with firm stopping power and acceptable pedal modulation.
CONCLUSION
Now, if you had $33,000, would you buy an Atto 3? For starters, that price is highly appealing for buyers looking for a cheap EV with space and comfort. Even if its looks are a bit conservative, that snazzy, hi-tech interior, long driving range, acceptable performance, and the fact that it will be in showrooms for a price 25% cheaper than anything comparable, will be hard to resist. What could sway buyers away from BYD may be a limited dealer network and uncertainty about reliability. Overall, it's a good package to start the ball rolling in many markets for BYD. Now, we just need an internationally recognized organization, like Euro NCAP, to test the Atto 3's crashworthiness.