The bZ4X SUV is a watershed moment for Toyota. It's the brand's first-ever built-from-the-ground-up series production electric vehicle. And yes, Japan's number one carmaker is late to the EV party, especially given that it was the pioneer in the world of gasoline-hybrid cars when in 1997, it not only launched the world's first hybrid car—the Prius—but in doing so, it prodded the whole industry to shift towards electrification.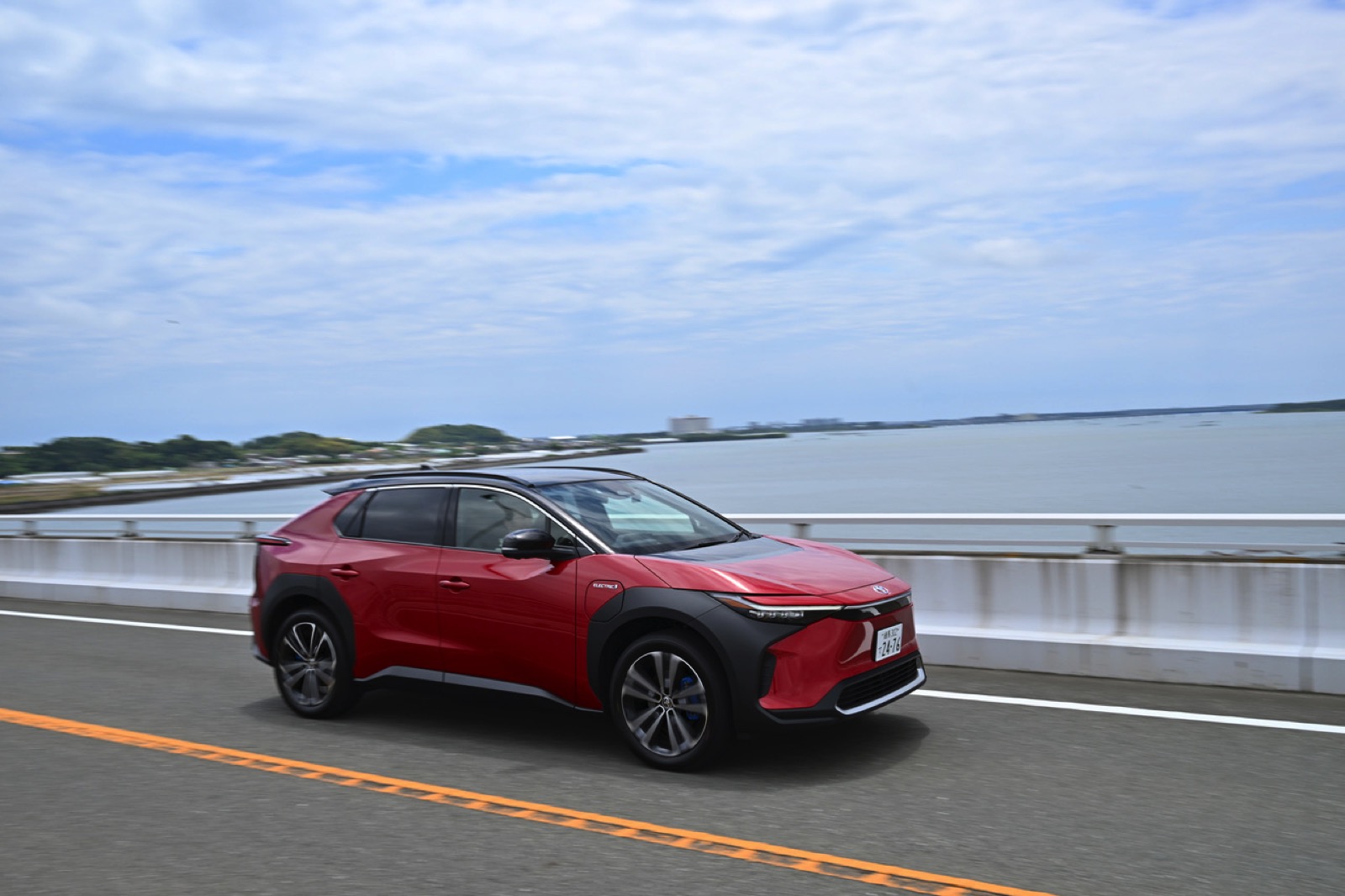 Since it launched the Prius, Toyota has expanded its hybrid powertrain to cover virtually 90% of its lineup, including sedans, hatchbacks, minivans and SUVs., But it waited until 2022 to introduce its first EV.
In fact, it was only in late 2021 that Toyota's CEO Akio Toyoda came out on stage in Japan and announced that the firm would join the EV world in earnest with a staggering 30 EV models planned for launch globally by 2030. He added that out of the 8 million electrified cars planned—with 'electrified' referring to any model with an electric motor (including hybrids, plug-in hybrids, hydrogen-powered fuel cell cars [FCVs], and EVs)—it aims to sell some 2 million battery electric and FCVs by the end of the decade.
There's a reason for the silly name
Before we evaluate the vehicle, let's just go straight ahead and say that we think that bZ4X name is not well thought out. Okay, it's silly. It doesn't roll off the lips, like RAV4 or Highlander, and instead sounds more like a new strain of influenza than a crossover. But from Toyota's point of view, they have a good reason. The bZ stands for 'Beyond Zero' and refers to the car's zero emissions, while the '4' focuses on vehicle size (as in RAV4 size), and the 'X' means crossover. The 'bZ' will form the prefix for the names of half a dozen more EVs expected to roll out from Toyota's global plants over the next few years.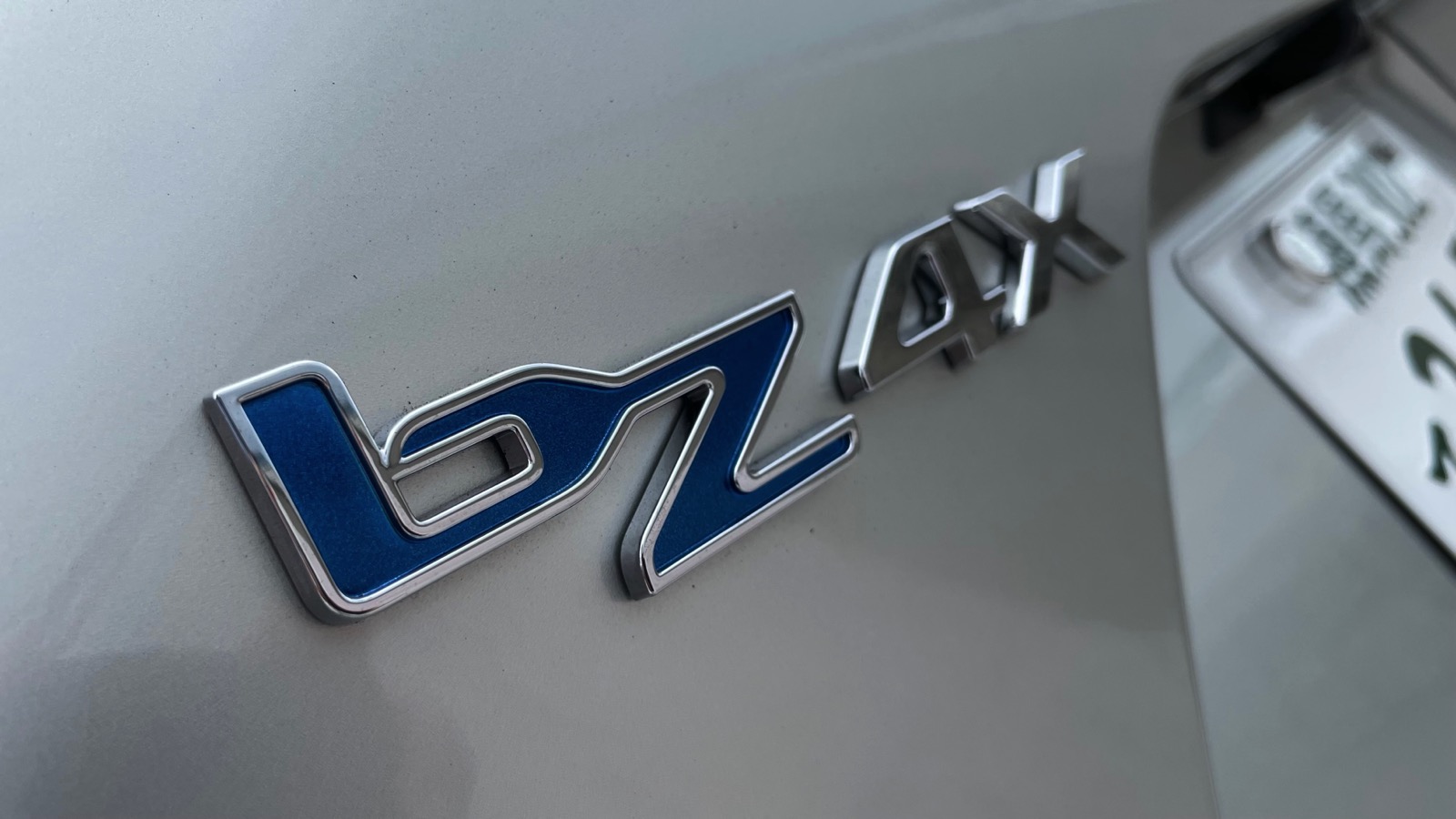 The bZ4X incorporates a unique electric vehicle platform called e-TNGA, co-developed with Subaru (for their first-ever EV – the Solterra), as was the drivetrain. If this Toyota-Subaru collaboration sounds familiar, it is. Over ten years ago, the two carmakers combined efforts to build identical gasoline engine-powered sports cars, the Toyota 86 and the Subaru BRZ. Last year, they debuted the second-generation GR86 and BRZ to rave reviews. Now, the two companies have switched to the opposite end of the car-producing spectrum to build electric SUVs.
Hammerhead nose is stylish, but matte black wheel arches are not
At launch, two models are being offered for the bZ4X: a front-wheel-drive, single motor, entry-level model version, and the four-wheel-drive, twin motor flagship. Almost identical in size to the RAV4, its overall exterior design is edgy, futuristic, and well-proportioned. As it's electric, the crossover employs a panel where the grille would typically go, and its sharp LED headlights are connected by a slim chrome bar which Toyota calls its 'hammerhead' front end. Overall the nose looks rather stylish and futuristic. The gaping bumper inlaid air-intakes are not just for show and channel air around the front end to maximize range and cool the brakes. I also like the Bridgestone Alenza 20-inch wheels and tires complimenting this SUV's profile, while minor optional 18-inch rubber doesn't fill the wheel arch properly.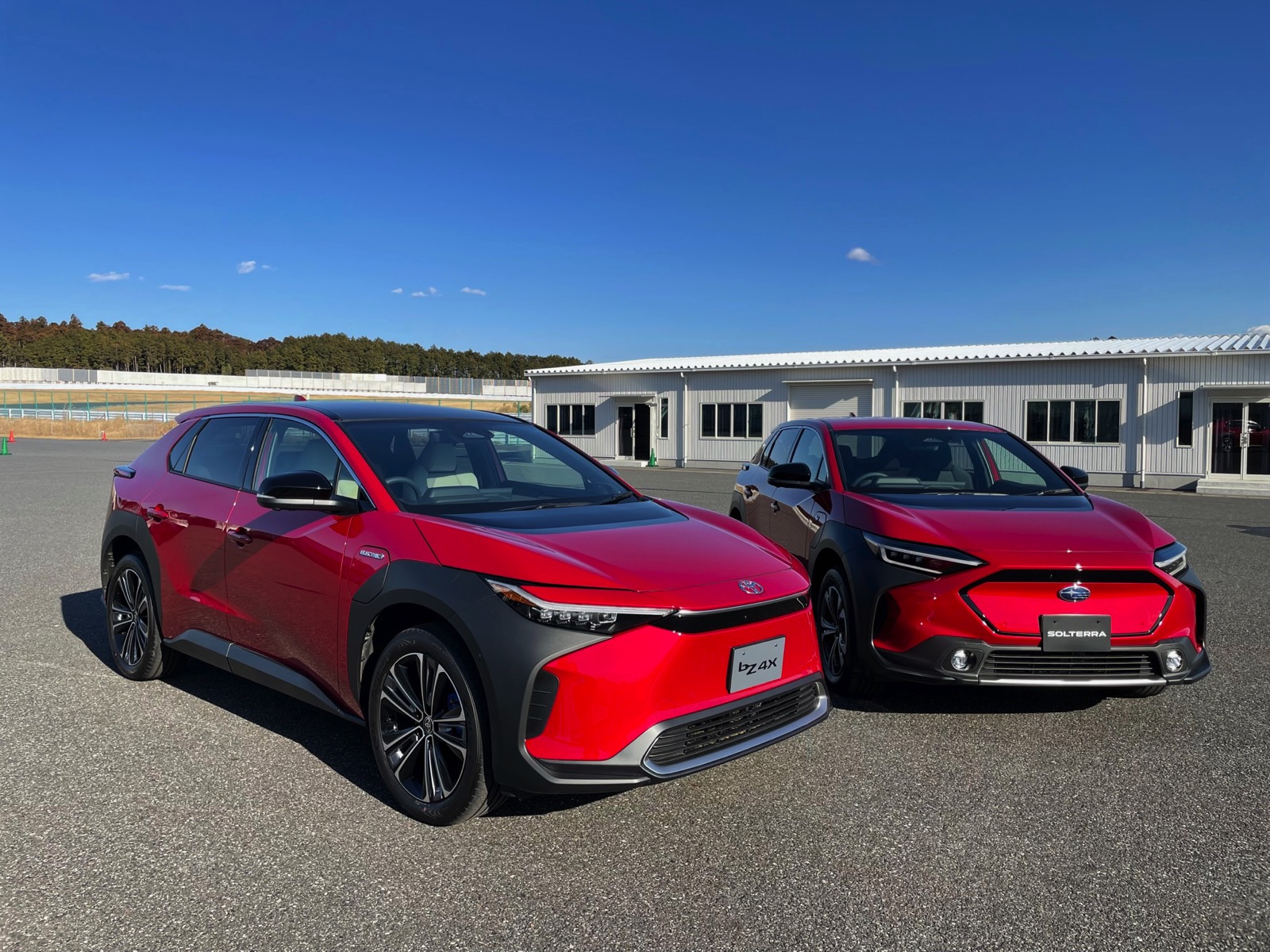 We like its steeply raked rear window at the back end, split roof spoiler, and wrap-around tail light bar that stretches right across the car's width. But we are not keen on the enormous matte black plastic bumper, which would have looked better colored the same hue as the body color. The same off-black plastic cladding appears around the wheel arches, trying to make the side profile look thinner and sleeker. Yes, it kind of works, but unfortunately just looks awkward.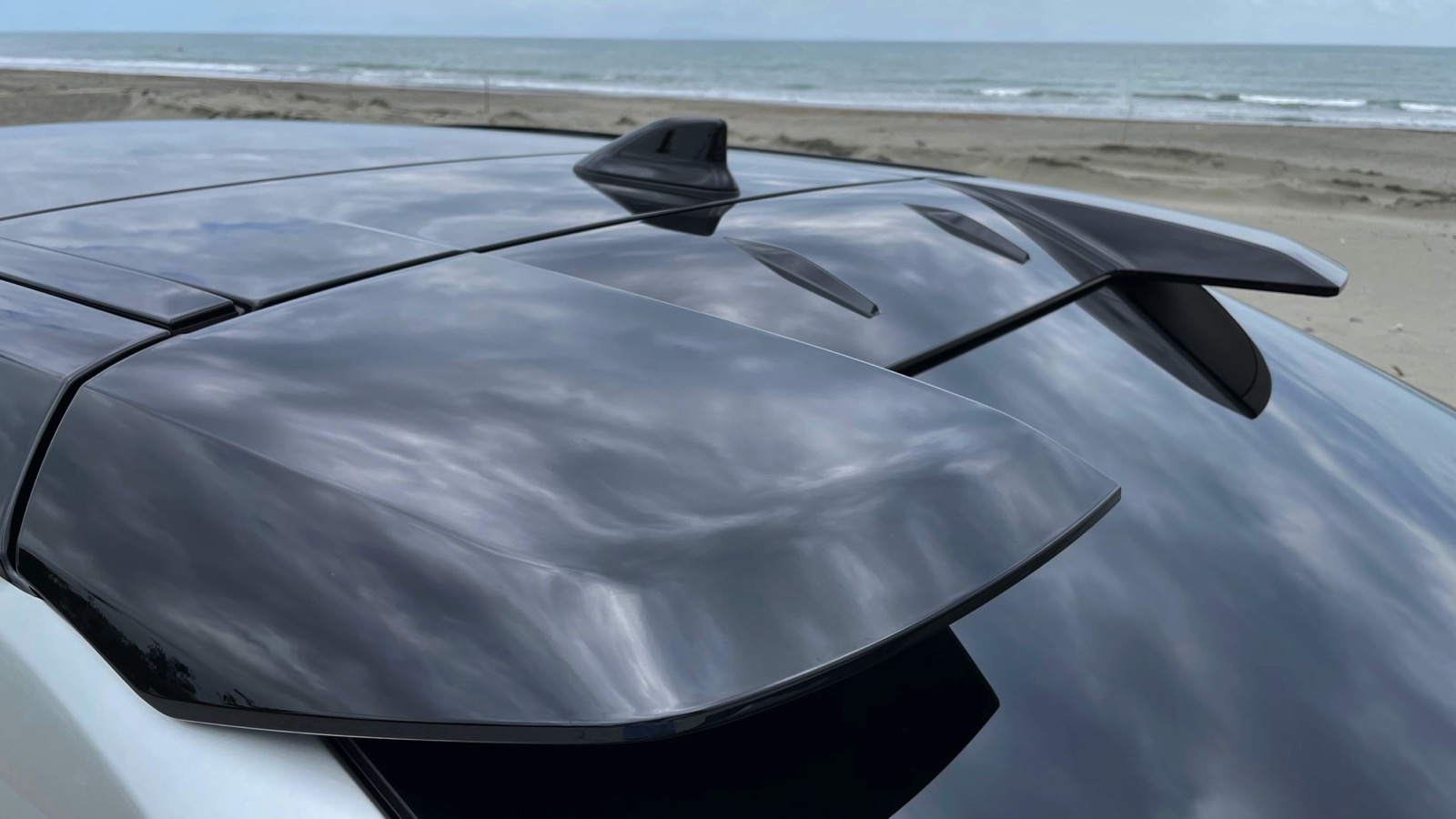 Innovative interior with staggered instrumentation
The bZ4X's cabin is just as innovative as the exterior. Its all-around visibility is good, and the interior is spacious with loads of head and legroom front and rear. But the radically new dashboard design will not please everyone and will take some getting used to. The steering wheel oddly sits lower (from the driver's eye point) than the instrument cluster, which is set at least one foot back into the dashboard. Stepping into the cockpit is like passing through a portal to 2025.
Like the Peugeot 208, you have to play around with the steering wheel tilt and telescopic functions to find the proper driving position that allows you to see the dials correctly. For some drivers, it will end up being fiddly and a touch annoying. I do like the quirky, futuristic nature of it, though, but some people will find themselves unable to find their ideal position and have to lean forward to see some dials. Also, many of the drive and charging modes functions appear on the 7-inch screen in front of the driver, which in turn needs to be operated using buttons on the steering wheel. This can also be fiddly until one gets used to it.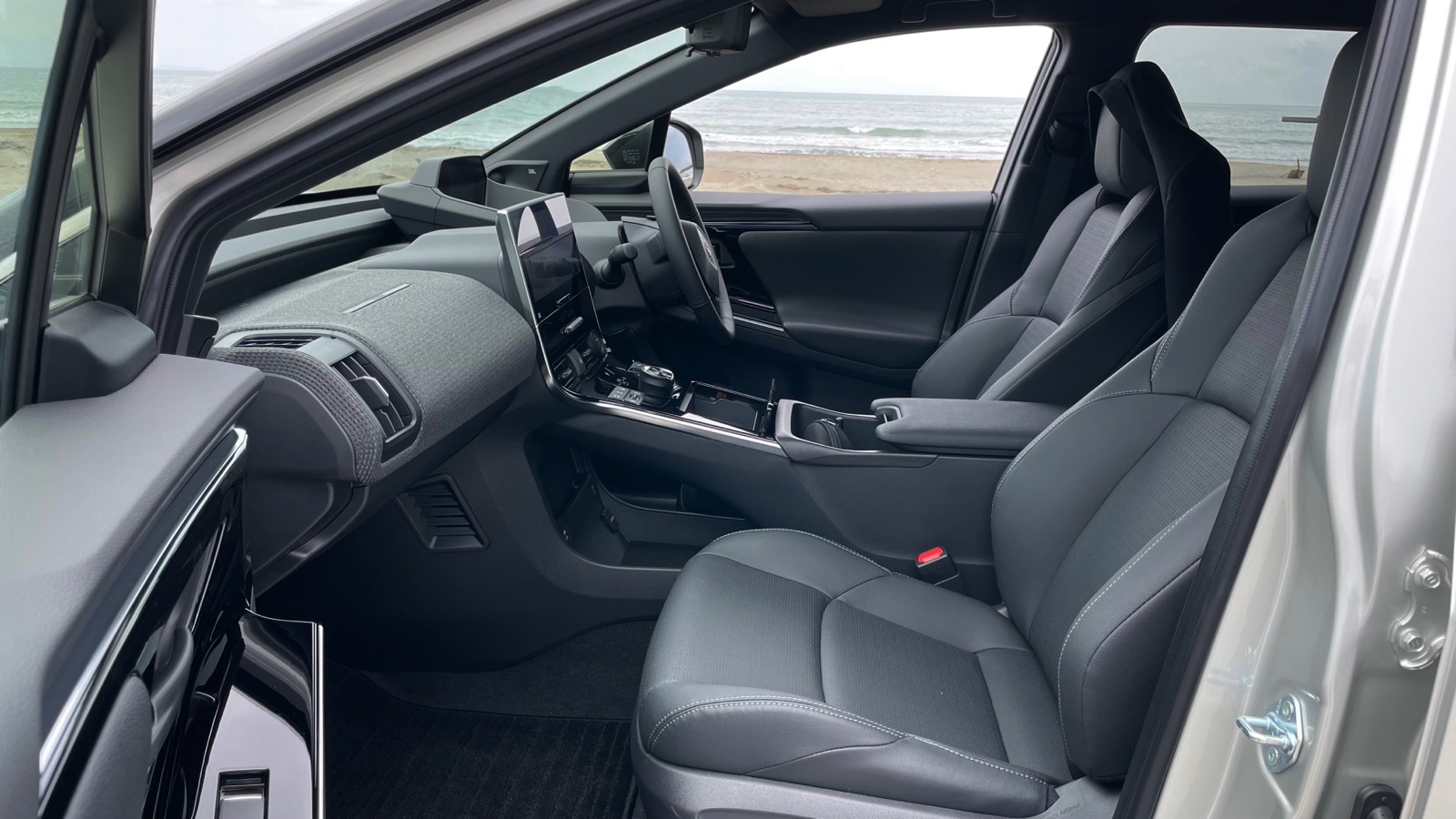 The materials used inside are good quality, like faux leather, soft plastics, and the coarse fabric on the dashboard. The seats feel luxurious and are comfy and supportive, and of course, we cannot ignore the enormous floating 12.3-inch touchscreen dominating the center console. It boasts sharp graphics, easy use, quick response times, and features a decent amount of technology. Unfortunately, throwing the crossover into reverse will reveal arguably the lowest definition camera on a comparable EV, which detracts from the bZ4X experience. But I like the wireless phone charging pad on the center console, which is a necessity these days.
In the driver's seat
Both bZ4X powertrains offer nearly identical batteries: a 63.4-kWh battery pack in the single-motor model and a 65.5-kWh pack in the dual-motor version. The EPA range estimates for the front-wheel-drive, single-motor model are 252 miles (for XLE spec), while the all-wheel-drive version gets around 228 miles, although the real-world range would fall to under 200 miles. That's in stark contrast to the Tesla Model Y Long Range version, which can cover an EPA-rated 326 miles but generally goes for around 250-60 miles.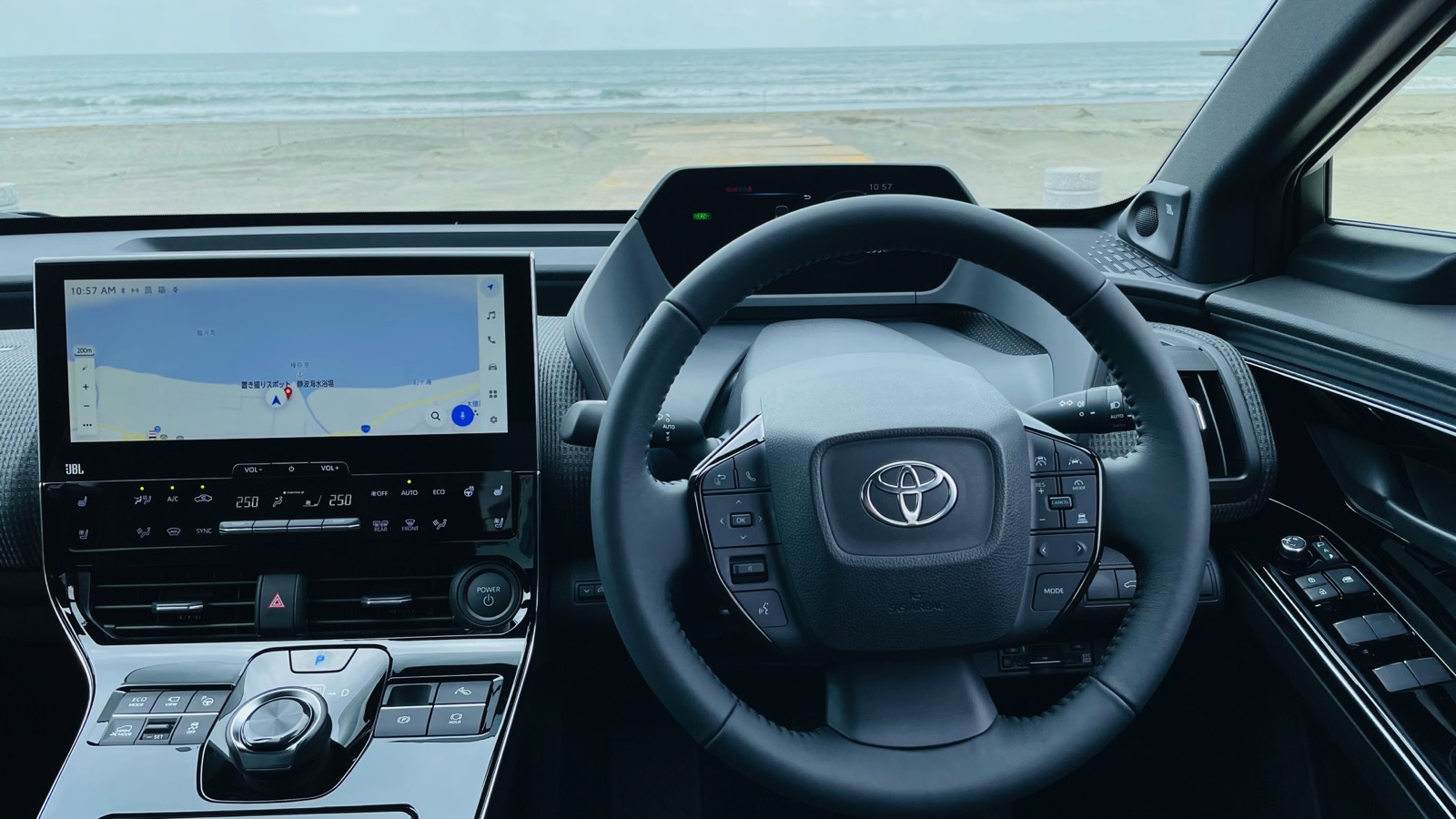 With a Level 2 supply, the 6.6-kW charger can fill up the battery in 9 hours. At a DC fast-charger, Toyota says that adding 80 percent charge takes less than 60 minutes, but that all depends on the kWs. On the plus side, Toyota is the world's first carmaker to guarantee its EV battery will retain 90% of its EPA-rated range after ten years. As is widely reported, most EVs today require battery replacement after around eight years.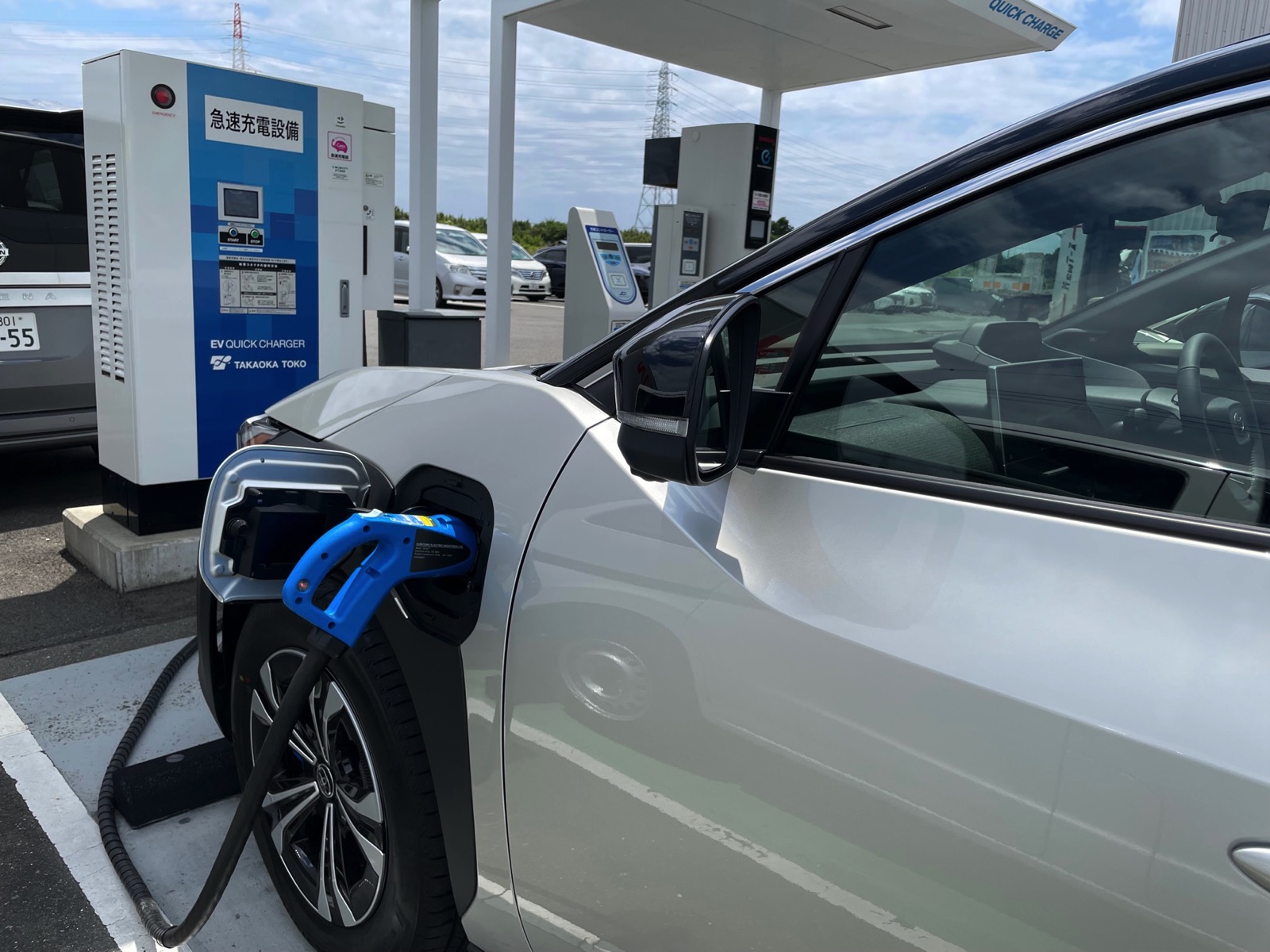 The entry-level single motor, front-wheel-drive setup offers 201 horsepower—an output that matches rivals in the Kia Niro EV and VW ID.4. The bZ4X's all-wheel-drive version has two motors. Still, power increases only marginally to 215 horsepower. That's much less than the 295-hp four-wheel-drive ID.4 or the 320-hp four-wheel-drive Hyundai Ioniq 5. While it might not possess the outright power of its rivals, the bZ4X still generates enough acceleration to get the job done, even merging onto highways.
Lack of full one-pedal driving
One aspect that surprised and disappointed me was the lack of full one-pedal driving capability. Many EVs today can use their regenerative braking to slow the car down, in addition to coasting, and can come to a complete stop when you lift off the throttle. With the bZ4X, there is a switch that gives you partial regen braking, but for the most part, you have to slow down by removing your right boot from the throttle and stepping on the brake pedal. Yee gads! Maybe Toyota was trying to make this EV as close to the handling of a gasoline car or hybrid as they could. Toyota says it has chosen this path—restricting strong regen braking—because it wants drivers to stay focused on the actual act of driving.
The bZ4X's has good straight-line stability on highways, and its ride is compliant without feeling overly soft. Its steering is a little light but does have enough weight and feel while channeling sufficient feedback to the driver. At speed, the bZ4X is reasonably quiet, although other electric crossovers are more proficient at stopping wind and road noise entering the cabin. The bZ4X also pushes the boundaries of what's acceptable with various warning alarms and beeps, like parking sensors and ACC alerts, which is unfortunate as you can't turn most of them off.
The Toyota bZ4X is a sharp-looking and well-equipped EV when compared to rivals like the Tesla Model Y, Ford Mustang Mach E, Chevrolet Bolt EV, Hyundai Kona Electric and IONIQ 5, Kia Niro EV, Nissan Ariya, and the Volkswagen ID.4, not to mention the bZ4X's sister crossover in the Subaru Solterra, so it's a shame that its power levels and real-world range languish behind most of its competitors.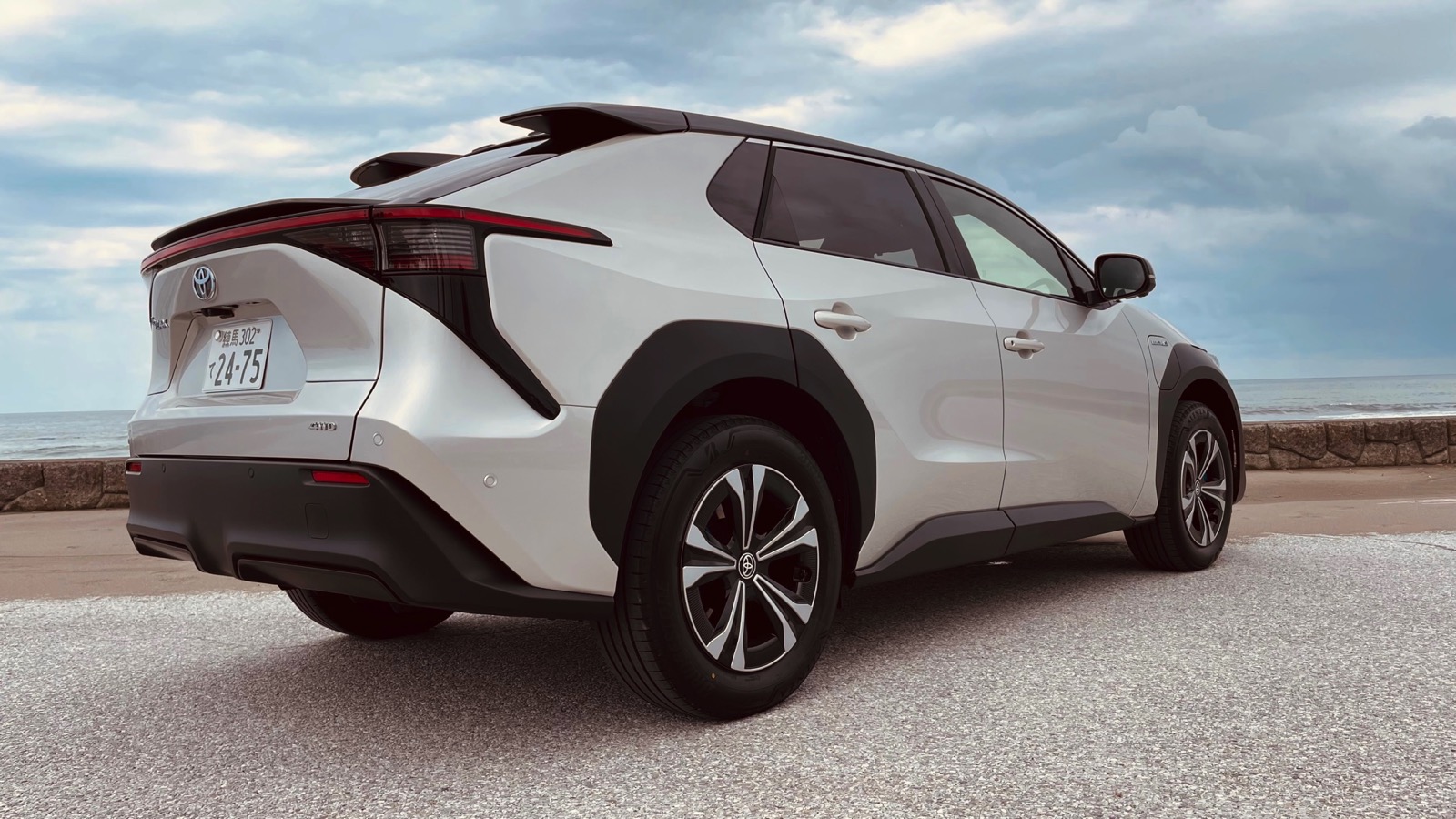 Prices and Options
Toyota pricing starts at $43,335 for the single motor model XLE and jumps to $48,035 for the Limited version. Either grade can be matched with a single motor and front-wheel drive or dual motors and all-wheel drive. Upgrading to dual motors and all-wheel drive costs $2080 for each trim. Standard equipment includes a panoramic glass roof, adaptive cruise control, lane-departure warning, lane-keeping assist, blind-spot monitoring, rear cross-traffic alert, and Safe Exit Assist. The Limited's additional features include a motion-activated power liftgate, a heated steering wheel, heated and ventilated front seats, and Softex faux-leather upholstery.
The bZ4X's focus on practicality and comfort makes the whole package feel more like an electric Toyota and less like an EV with a Toyota badge, and that's comforting for anyone thinking of making the jump from gasoline to electric. The Toyota crossover's seating position may be a little quirky and fiddly. Still, it drives and rides well, boasts plenty of techs, is priced keenly against its rivals, delivers (just) acceptable range, and offers a spacious cabin for the whole family. The federal tax credit starts at $2,500 and maxes out at $7,500. However, if you order a bZ4X today, we are told that you will only get $3,750 back. Once a carmaker sells a certain amount of EVs, its tax credit per car is reduced. So check your local Toyota dealer for details.
UPDATE: Toyota has recalled all of its bZ4X vehicles due to the hub bolts potentially loosening up and causing the wheels to come off. According to Toyota, this results "from repeated sharp turns and sudden braking."Toyota recommends that owners contact an authorized Toyota dealer to arrange to have their vehicle picked up. The dealer will pick it up, transport it, and store it for free until the car is fixed.