Australian firm Alauda announces world's fastest-flying cars will compete in epic race series in 2024
Alauda's CEO believes the cost of a flying car will one day equal the price of a Tesla
The 1340 hp Airspeeder Mk4 can reach 225 mph in 30 seconds
Even Luke Skywalker would have been impressed with this futuristic part race car, part drone. Although the vehicle he piloted in Star Wars was called a "Landspeeder," this real-world flying car takes a page out of the Jedi's book and goes by the name of "Airspeeder."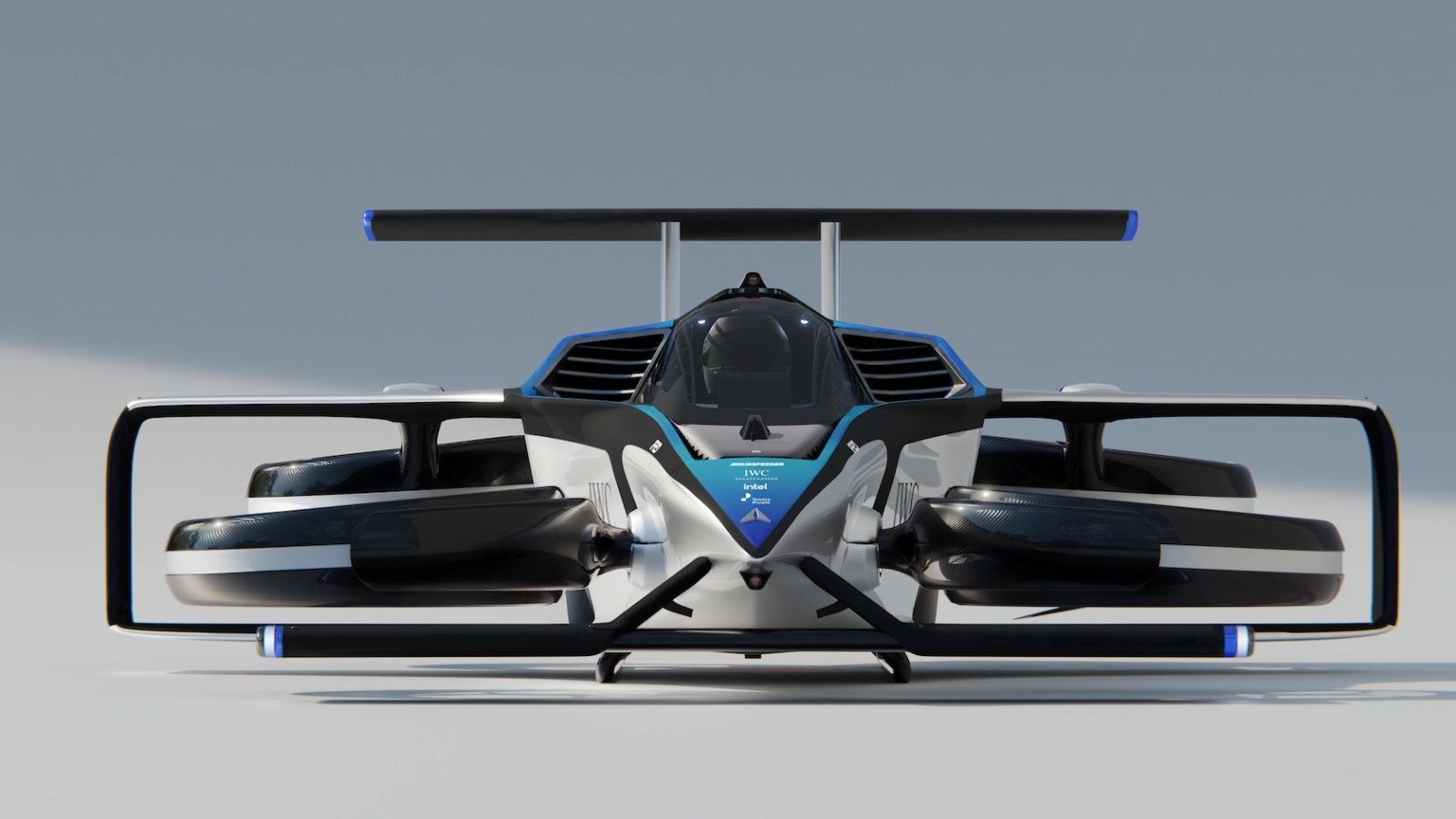 Designed and built in Adelaide, South Australia by startup Alauda Aeronautics, the Airspeeder Mk4 is the fastest electric flying car in the world, boasting a top speed of 225 mph and a goal to compete in the first-ever crewed air race series come 2024. As of 2023, the price of flying cars is prohibitive, "but once we can sell you a flying car for the same price as a Tesla, you'll quickly see the balance shift. In conventional aerospace, there are about as many private jets as there are commercial jets in operation. We believe it could be the same with flying cars one day," says Matt Pearson, CEO, Alauda Aeronautics.
With its sophisticated electric propulsion system, advanced aerodynamics and a take-off weight of just 2090 lbs, the Airspeeder Mk4 is about the same weight as a base trim Mazda MX-5 and produced near-zero emissions. Like all Airspeeders, the Mk4 is intended primarily for racing, so is designed for maximum agility at high speeds and low altitudes. Two technologies inspired by the space industry give the vehicle its unprecedented speed, manoeuvrability and range.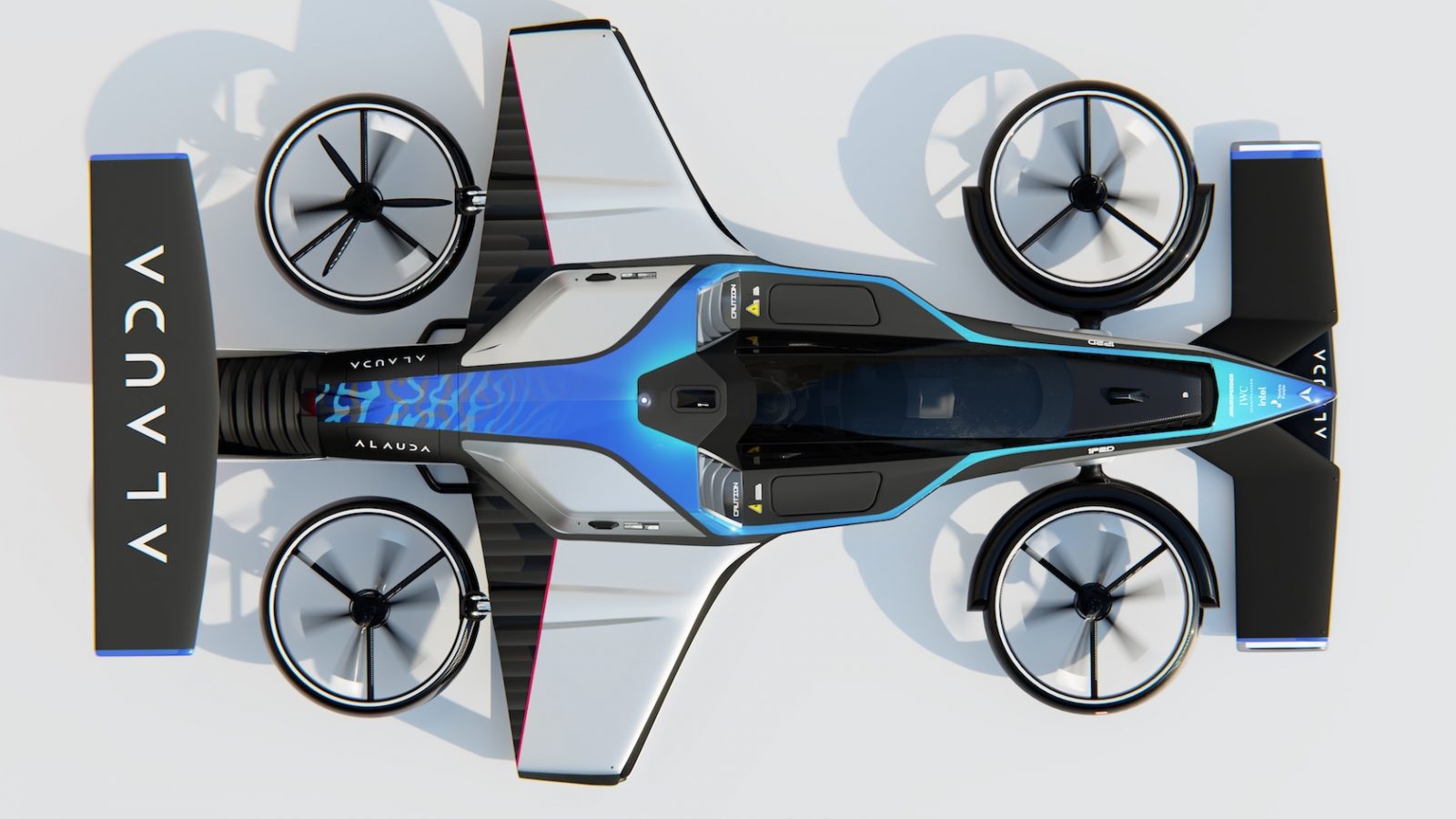 The Airspeeder Mk4 is powered by a 1,340 horsepower 'Thunderstrike Hydrogen Turbogenerator' that feeds power to the batteries and motors. According to Pearson, hydrogen is an ideal fuel for future aviation, and specifically personal urban air travel. It has a high energy density and can be stored in a lightweight, compact form, making it suitable for small aircraft. Specifically designed for use in electric Vertical Take-Off and Landing (eVTOLs) aircraft, this revolutionary technology allows hydrogen to be used as fuel, providing safe, reliable and sustainable power over long distances and flight times. The Mk4 has a projected range of over 188 miles and is capable of reaching a top speed of 360 kph (225 mph) in just 30 seconds from a standing start. It's designed to set the bar for performance and technology in the radical new sport of piloted Airspeeder racing.
The other integral technology here is the 'AI Gimballed Thrust.' Most eVTOLs steer using tilt-rotors, which are simply positioned vertically for take-off and landing and horizontally while cruising. In contrast, the Mk4 manoeuvres use a unique gimballed thrust system, whereby an Artificial Intelligence (AI) flight controller individually adjusts four rotor pairs mounted on lightweight 3D-printed gimbals.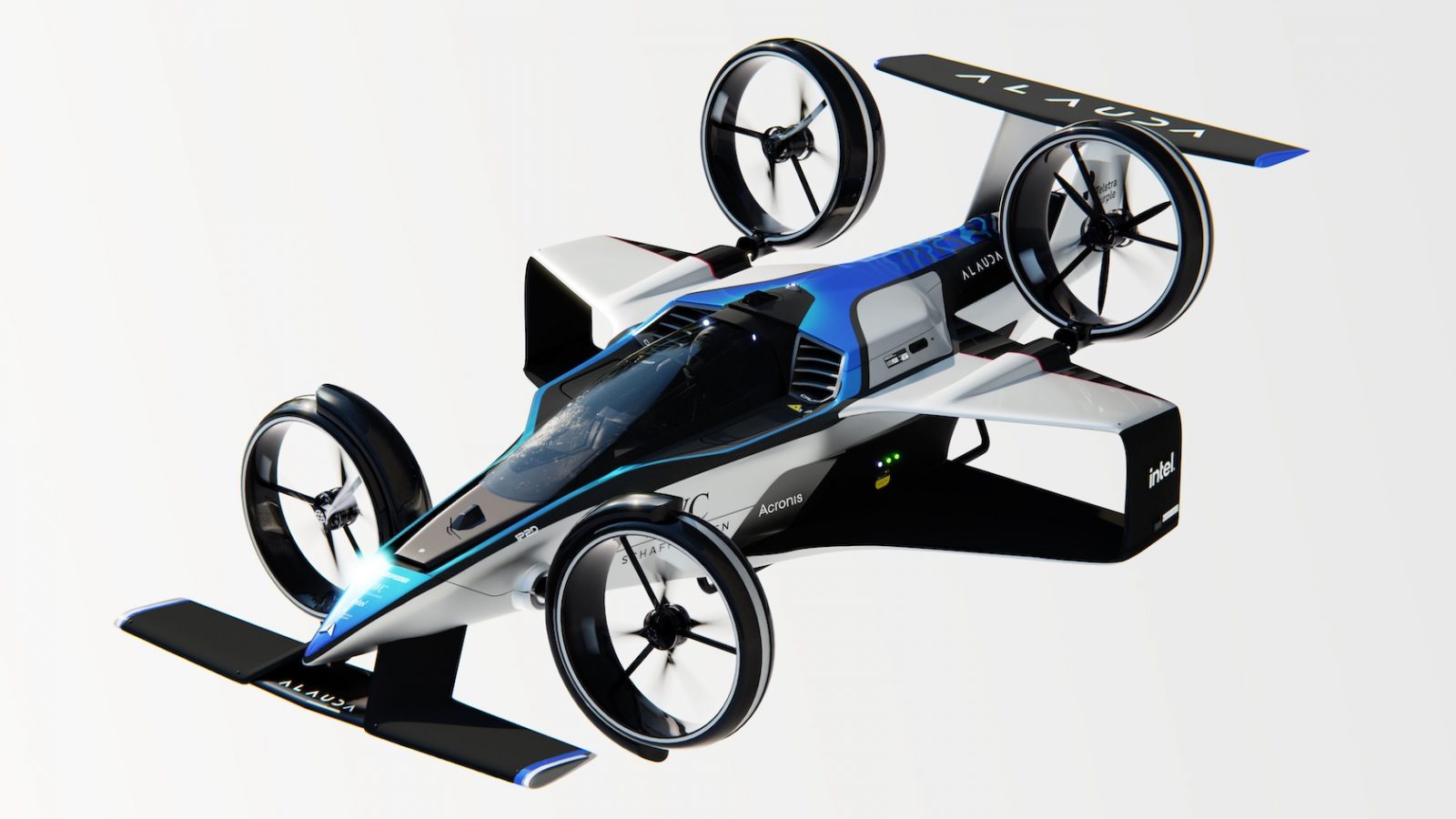 "We, and the world, are ready for crewed flying car racing. We have built the vehicles, developed the sport, secured the venues, and attracted sponsors and technical partners. Now is the time for the world's most progressive, innovative and ambitious automotive brands, OEM manufacturers and motorsport teams to be part of truly revolutionary new motorsport. In unveiling the crewed Airspeeder Mk4 we show the vehicles that will battle it out in blade-to-blade racing crewed by the most highly-skilled pilots in their fields," Pearson added.
Alauda Aeronautics is already looking beyond racing to a world where private flying cars are a daily reality and a viable means of urban transport. Its team of engineers and designers, drawn from companies including Airbus, Boeing, Ferrari, MagniX and McLaren, believe their technologies could make air travel faster, more efficient, more environmentally friendly and more accessible than ever before.
OUR THOUGHTS
According to Alauda, the Airspeeder racing series has a massive international fanbase and attracts the world's top pilots. But it's more than just a spectacular show of speed and skill. It's also a testing ground for sustainable green propulsion systems, with the potential to change how we all travel in future. Pearson also believes that as flying cars become more commonplace in the market, and more accepted by the average commuter and air traveller, their price will fall to become competitive with that of a Tesla.