As the Blue Oval's first all-electric SUV, the Ford Mustang Mach-E arrived in showrooms in 2021 with sharp styling, impressive performance, a comfortable interior and acceptable range. Today, it is one of the most popular electric vehicles on the market, fighting it out with the likes of Tesla's Model Y, Hyundai's Ioniq 5 and Audi's Q4 e-tron for segment domination.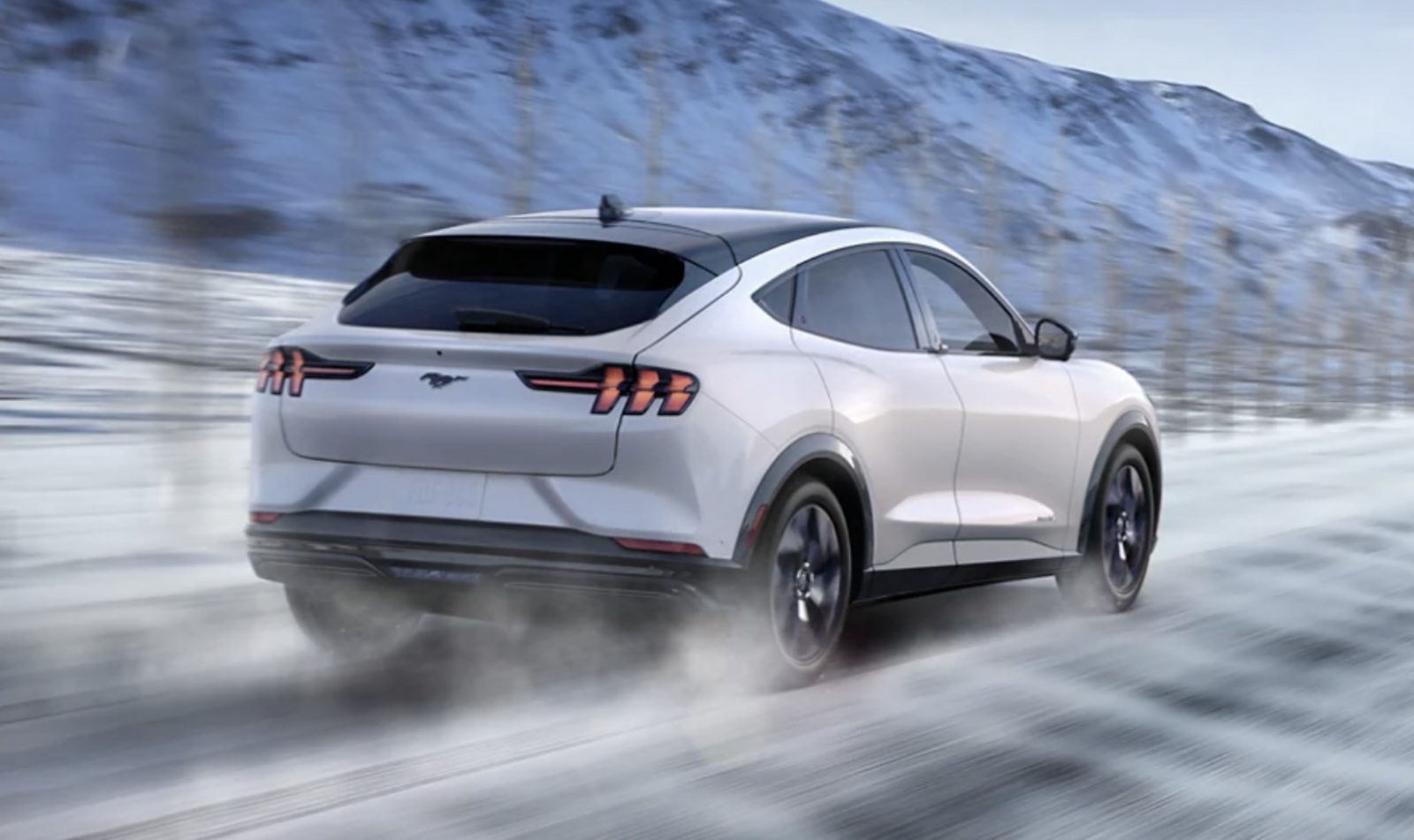 Now entering its third model year, the marque's Premium version gets a little extra range—up 13, to 290 miles—and more standard content, like the brand's Co-Pilot360 driver-assistance tech. A new Mustang Nite Pony package is also available for certain Premium and GT Performance Edition variants. This version also employs 20-inch gloss-black wheels and black GT badging while a panoramic glass roof is now standard on the GT and the GT Performance Edition.
The Mustang Mach-E is a stylish blend of past, present and future. It mixes a distinguished name born in the mid-1960s with an SUV body that's the flavor of the month, with all that mounted on a bespoke chassis with an electric powertrain. That means you get an electric SUV with a strong Mustang flavor like the long hood and muscular haunches, EV nuances like the blanked-out grille, and the tall, upright body of an SUV.
Unlike its exterior styling, however, the interior of the Mach-E has little in common with the regular Mustang. After all, it's an SUV. Thanks to a fully flat floor in the second row and plenty of headroom, the Mach-E has enough passenger space for five adults to sit comfortably enough over short distances. However, the cockpit's star attraction has to be the huge, vertically-mounted 15.5 in touchscreen infotainment system which allows quick and easy access to the unit's selection of apps and features including Apple CarPlay, Android Auto, a mobile Wi-Fi hotspot, and a Bang & Olufsen audio system. 
Mustang Mach-E comes in four versions
The base trim 266-hp Mustang Mach-E uses a 72-kWh battery and boasts an EPA-estimated range of 250 miles through a standard rear-drive platform. In contrast, the Premium version delivers 310 miles and a 0-60mph time of 6.3 seconds, the dual motor AWD California Route 1 spec with a 91-kWh battery gets 312 miles with a 0-60 time of 4.8 seconds while the flagship 480-hp, all-wheel-drive GT model travels 270 miles of a full charge and sprints from zero to 60 in 3.8 seconds.
These acceleration figures are not nearly as impressive as the longest-range Tesla models—some of which can undercut 3 seconds, a fact that may deter some buyers looking for maximum range. Every Mach-E however, has fast-charging capability, and they all come with a mobile charging device that can add up to 30 miles of range per night with a 120-volt outlet and up to 80 percent of battery life overnight with a 240-volt outlet.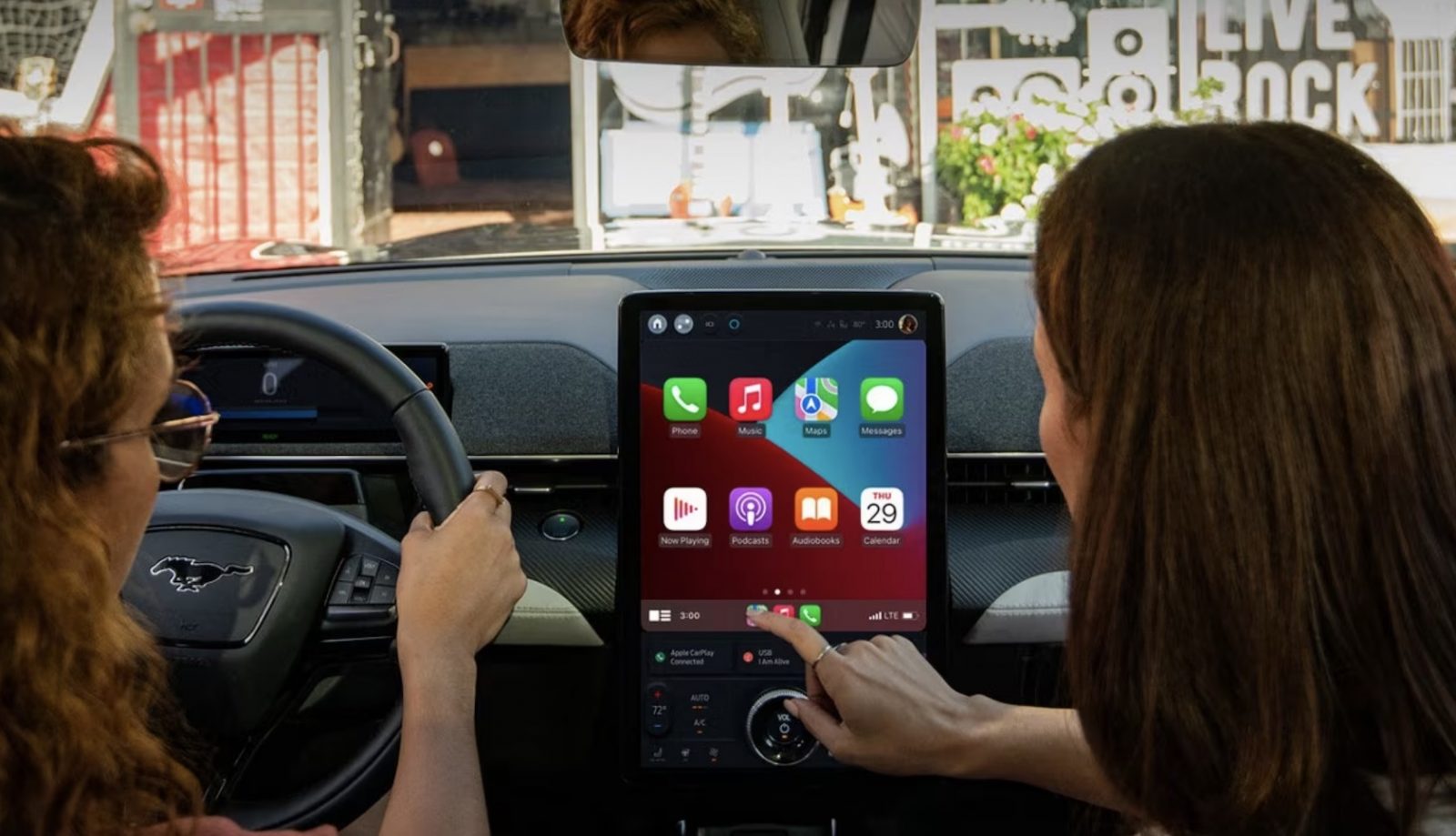 The Mustang Mach-E is a relatively expensive electric vehicle. The 'Select' base model starts at $42,995, and the extended-range 'Premium' model starts at $46,995, with eligible buyers qualifying for a $3,750 tax credit. This sticker price makes it a little more expensive than some of its competitors, like the Hyundai Kona Electric and Ioniq 5.
One thing all potential buyers should realize is that the Mustang Mach-E is not a traditional Mustang. It is an SUV, and it does not have the same driving dynamics as a Mustang coupe or convertible. This may be a turnoff for some Mustang fans.
The Mustang Mach-E is not a traditional Mustang. It is an SUV, and it does not have the same driving dynamics as a Mustang coupe or convertible. That said, of course, the Mach-E is still more sporty to drive than most of its rivals and feels properly enthusiastic on a twisty road.
OUR THOUGHTS
The Ford Mustang Mach-E is a stylish and comfortable electric SUV that has acceptable range and charging capabilities, and corners as well as any rival. But it does not handle like a traditional Mustang. Ultimately, the Mustang Mach-E is a good choice for those who are looking for an electric SUV with a stylish design and a well-sorted interior.