Improved EPA-estimated range: Standard range battery models now offer up to 250 miles for RWD and 226 miles for eAWD
Upgraded BlueCruise 1.2 hands-free tech, and reduced pricing
New optional features include Comfort Package Lite, 19-inch wheels for Premium models, and all-season tires for GT Performance Edition
Ford has exciting news for Mustang Mach-E enthusiasts! The company is reopening orders for its all-electric Mustang Mach-E, including enhanced features such as upgraded BlueCruise 1.2 hands-free technology, more affordable pricing options, and an increased EPA-estimated range for standard range battery models. These upgrades have been made possible by plant upgrades that have increased production capacity in the second half of 2023.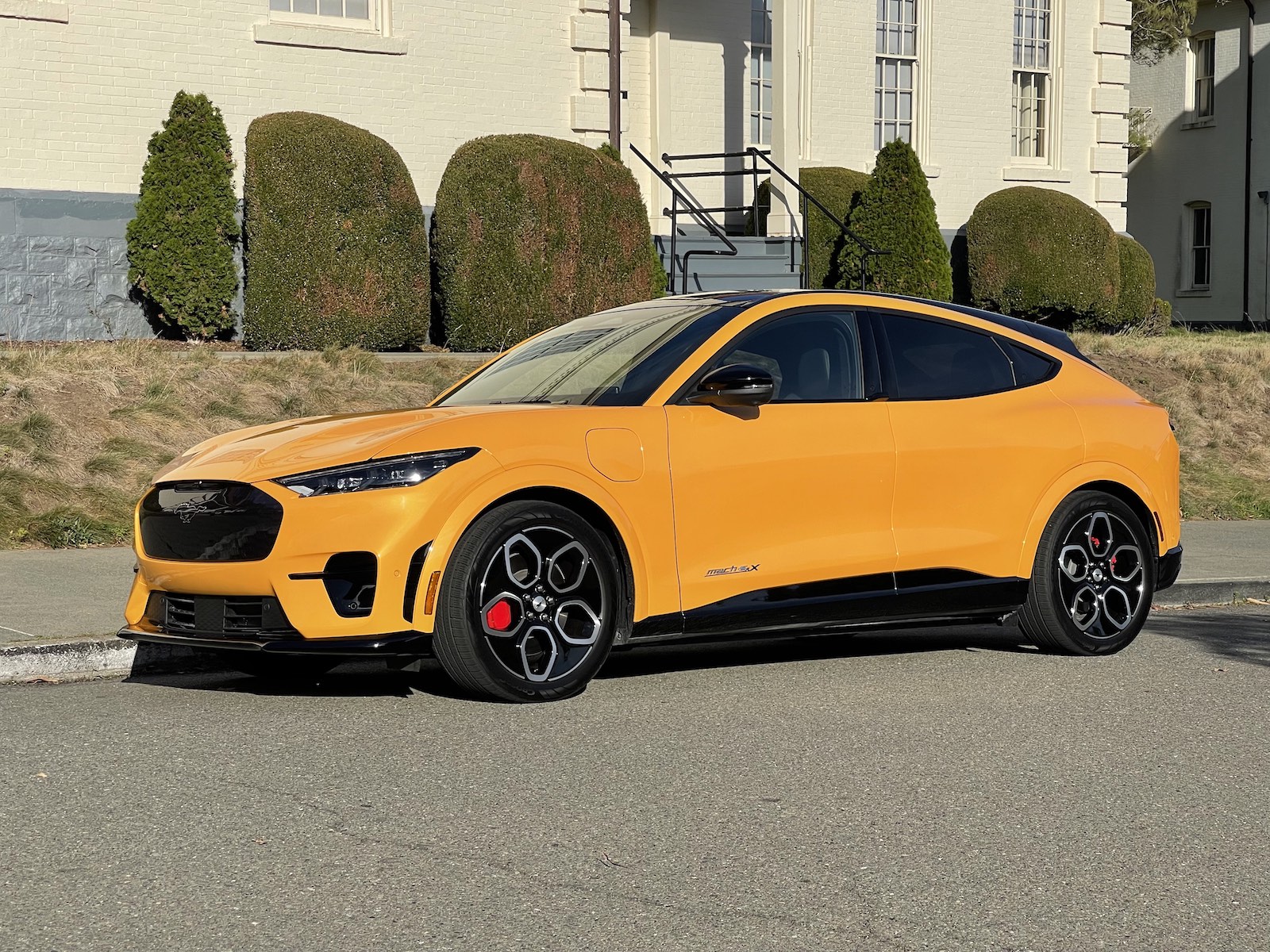 The increased EPA-estimated range for standard-range battery models is impressive, with rear-wheel drive (RWD) models reaching up to 250 miles and eAWD models achieving 226 miles. Ford's commitment to making electric vehicles more accessible and affordable for customers has also led to introducing other electric models like the F-150 Lightning and E-Transit van.
The Mustang Mach-E's standard range models will now feature lithium iron phosphate (LFP) batteries, which provide the eAWD configuration with an additional 45 horsepower, leading to improved range and charging times. Standard range models can now charge to 100% more often via AC home charging. DC fast charging to 80 percent battery capacity from 10 percent will now take 33 minutes – reducing the time by 5 minutes compared to previous standard range models.
Moreover, BlueCruise technology, Ford's hands-free highway driving technology, will now be available with a complimentary 90-day trial period for all Mustang Mach-E SUVs. This trial period will allow customers to experience the technology before activating it through a subscription. BlueCruise 1.2 comes with new features like hands-free lane changes upon driver request and In-Lane Repositioning, which subtly shifts the vehicle's position away from vehicles in adjacent lanes, which is particularly helpful when driving next to larger vehicles like semis.
The Mustang Mach-E also offers over-the-air software updates, with the latest update featuring news and video apps as standard across all vehicles. These apps can be accessed using the SYNC screen while the car is parked.
The Ford Mustang Mach-E is an exciting electric vehicle option for consumers, with its increased range, upgraded BlueCruise technology, and more affordable pricing. It's easy to see why this vehicle has been so popular, and with these new upgrades, it will undoubtedly continue to be a success.
Updated Pricing