Formula 1 to create and sponsor new all-female F1 Academy
F1 Academy aims to lower the barriers to women entering the highest levels of motorsport
Formula 1 will subsidize the cost of each car with a budget of €150,000
The barriers are finally coming down for female racing drivers. Formula 1 has just announced that it will launch and sponsor a new all-female driver category—the F1 Academy—in 2023 to develop and prepare young female drivers to compete in higher levels of competition including the all-female W Series, Formula 3, Formula 2, and eventually the ultimate Formula 1.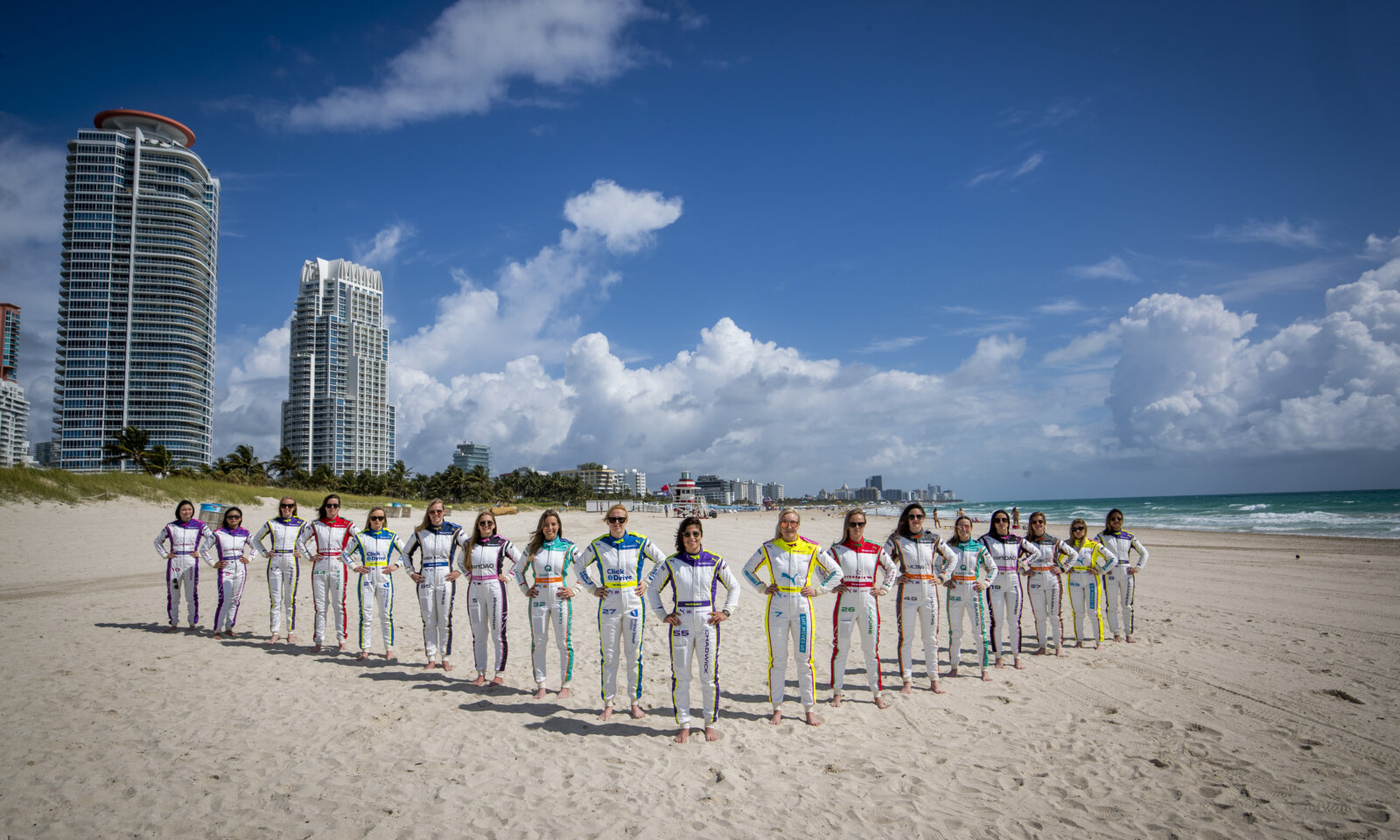 The series will be made up of five teams run by current F2 and F3 teams, each entering three cars that make up a 15-car grid. Seven events will be featured in the first season, with three races each that amount to a total of 21 races. To allow teams to perfect race car preparation and drivers to hone their technique, an extra 15 days of official testing will also be permitted.
Drivers will pilot the Tatuus T421 chassis, with Autotecnica supplying turbocharged engines that generate 165-hp, while Italian tire maker Pirelli will provide the tires.
With Formula Motorsport Limited's CEO, Bruno Michel overseeing the series, Formula 1 will subsidize the cost of each car with a budget of €150,000. Meanwhile, drivers will cover the same amount of outlay which turns out to be a fraction of the usual costs in comparable motorsport series, with the teams covering the remainder of the budget.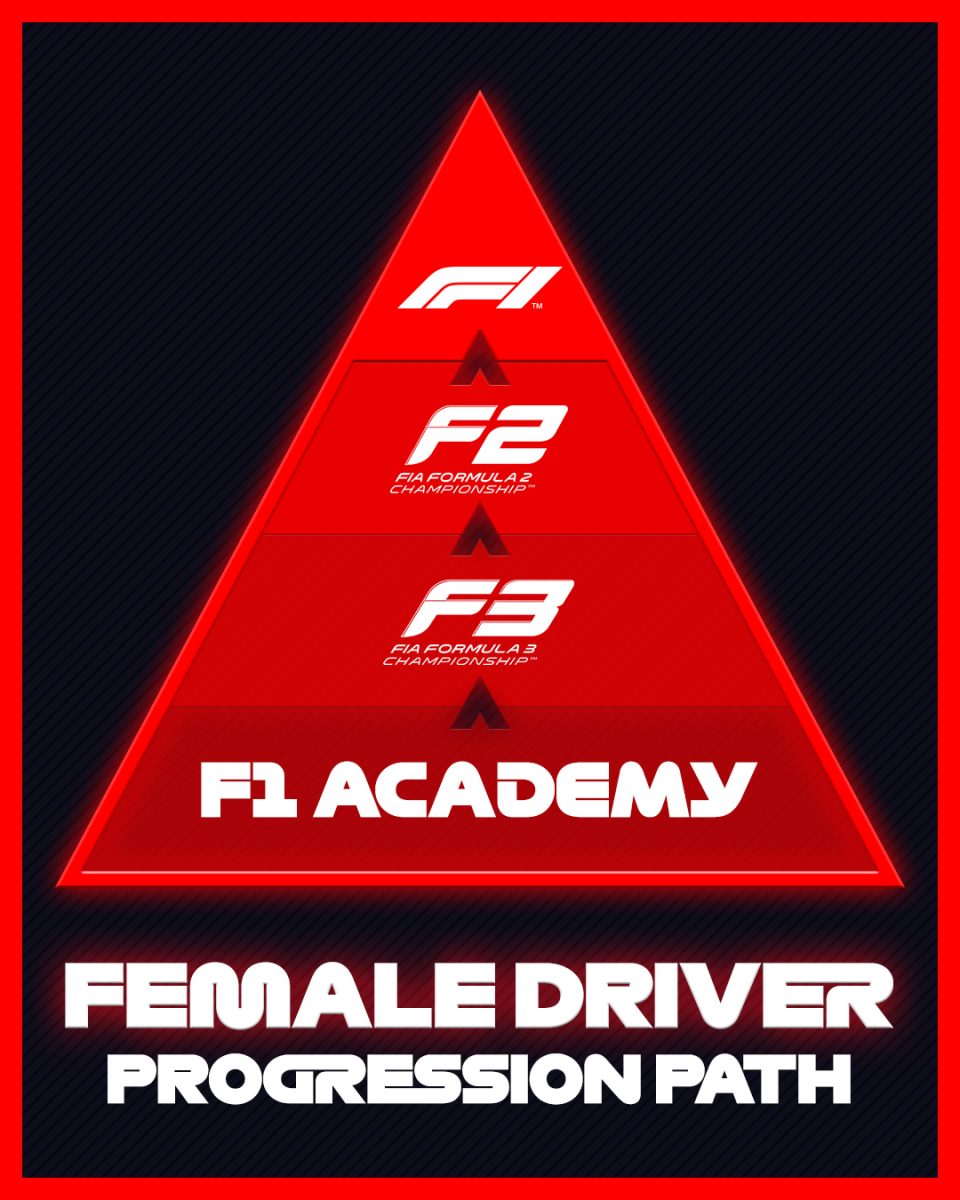 The aim of this new series is to maximize the opportunity and potential of young female drivers to reach the highest level in motorsport. It also proposes to provide young talent currently in go-karting with access to the fundamental level of experience needed before going racing in F3 and joining the pyramid to Formula 1.
After assessing the barriers young female drivers face with entering the F1 pyramid, it became clear that they do not have the same amount of experience as their male counterparts at the same age.
One series that was created in 2018 to try to clear that hurdle was the all-female W Series. Champion W Series racer and Williams F1 development driver Jamie Chadwick commented that, "Aside from the criticism, in my opinion, W Series has single-handedly done more than anyone else to help women in motorsport. I think whether you agree or not that it's the right approach, it's definitely professionalized women's motorsport overnight."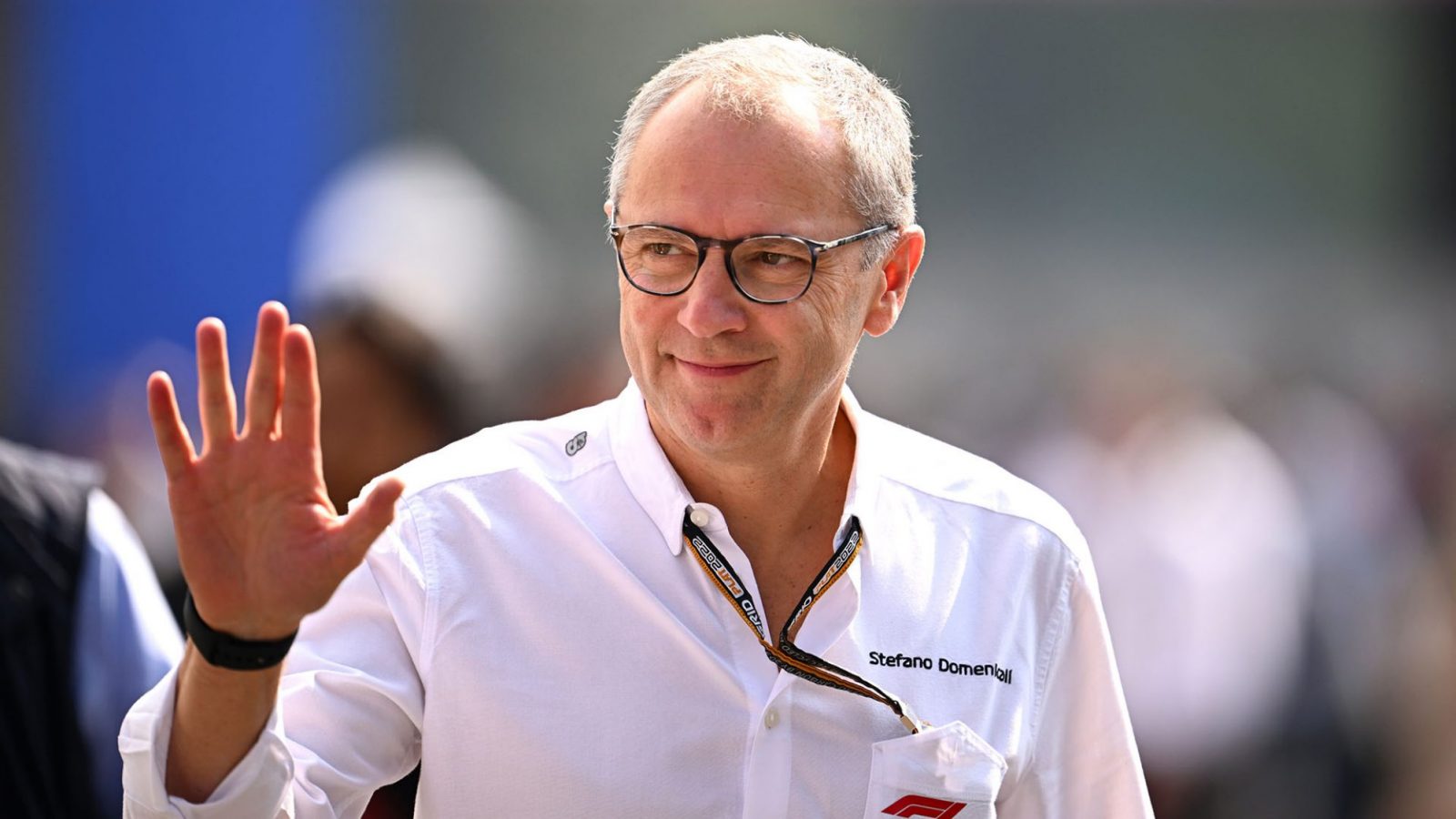 The new F1 Academy aims to lower the barriers to female drivers even more. Following on from what the W Series has already achieved, the goal of the F1 Academy is to fill this gap and offer female drivers access to more track time, racing and testing. The drivers will also mature and grow by working with professional teams, who are well known in motorsport for nurturing young drivers, and who will help them develop the technical, physical, and mental preparation skills needed for top-level competition.
"Everyone should have the opportunity to follow their dreams and achieve their potential and Formula 1 wants to ensure we are doing all we can to create greater diversity and ways into this incredible sport," said Formula 1 President and CEO Stefano Domenicali.
OUR THOUGHTS
This decision is long overdue. All motorsport categories, including F1, need to appeal to female spectators and drivers more and need to allocate reasonable sponsorships to help develop the sport. The three-year-old W Series was critical to get the ball rolling and giving female drivers more track time, racing and testing. Just look how far women's soccer, women's rugby, and women's cricket have come over the last decade. Motor racing needs to catch up and get with the times.