Last week, the long-awaited GMC Hummer EV EarthCruiser made its public premiere. Fitted with EarthCruiser's overland upfit solution, the electric truck delivers the ultimate zero-emissions adventure vehicle with solar power self-charging capabilities.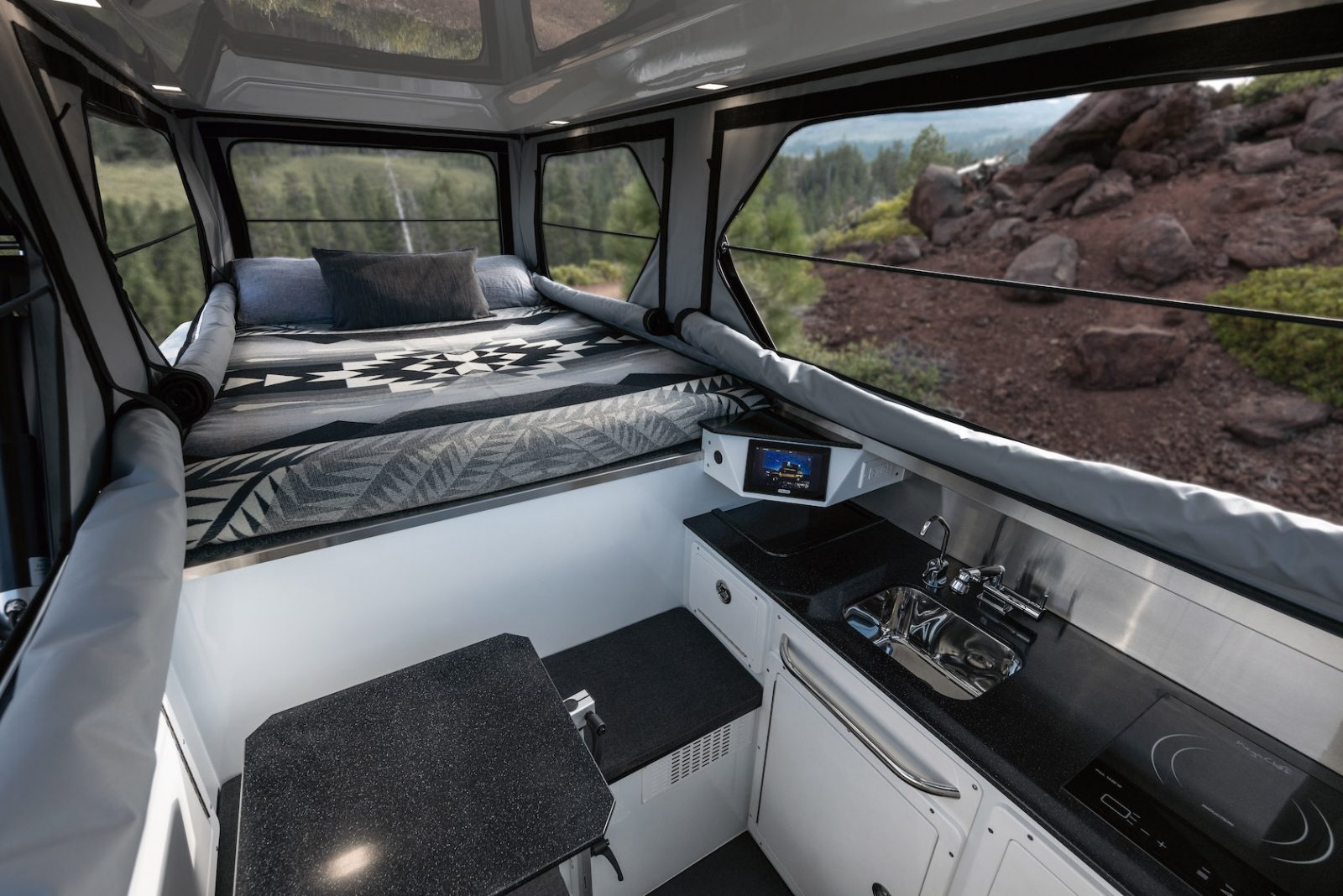 The creation of an overlander upfit option that is retro-fittable to the Hummer EV pickup was announced in March by GMC and EarthCruiser who collaborated on the project.
Following multiple online teases, EV commentators speculated the overland EV would employ solar panels for off-grid charging. Other than that, EarthCruiser has remained tight-lipped about details of the adventure offroader until now.
The GMC Hummer EV upfit solution was unveiled by EarthCruiser on Thursday, with the company claiming it is for "anywhere and everywhere" adventuring. The exploration vehicle contains an EarthCruiser housing made of carbon fiber that is completely integrated into the Hummer EV's chassis. The top may be removed to allow for year-round exploration and nighttime stargazing.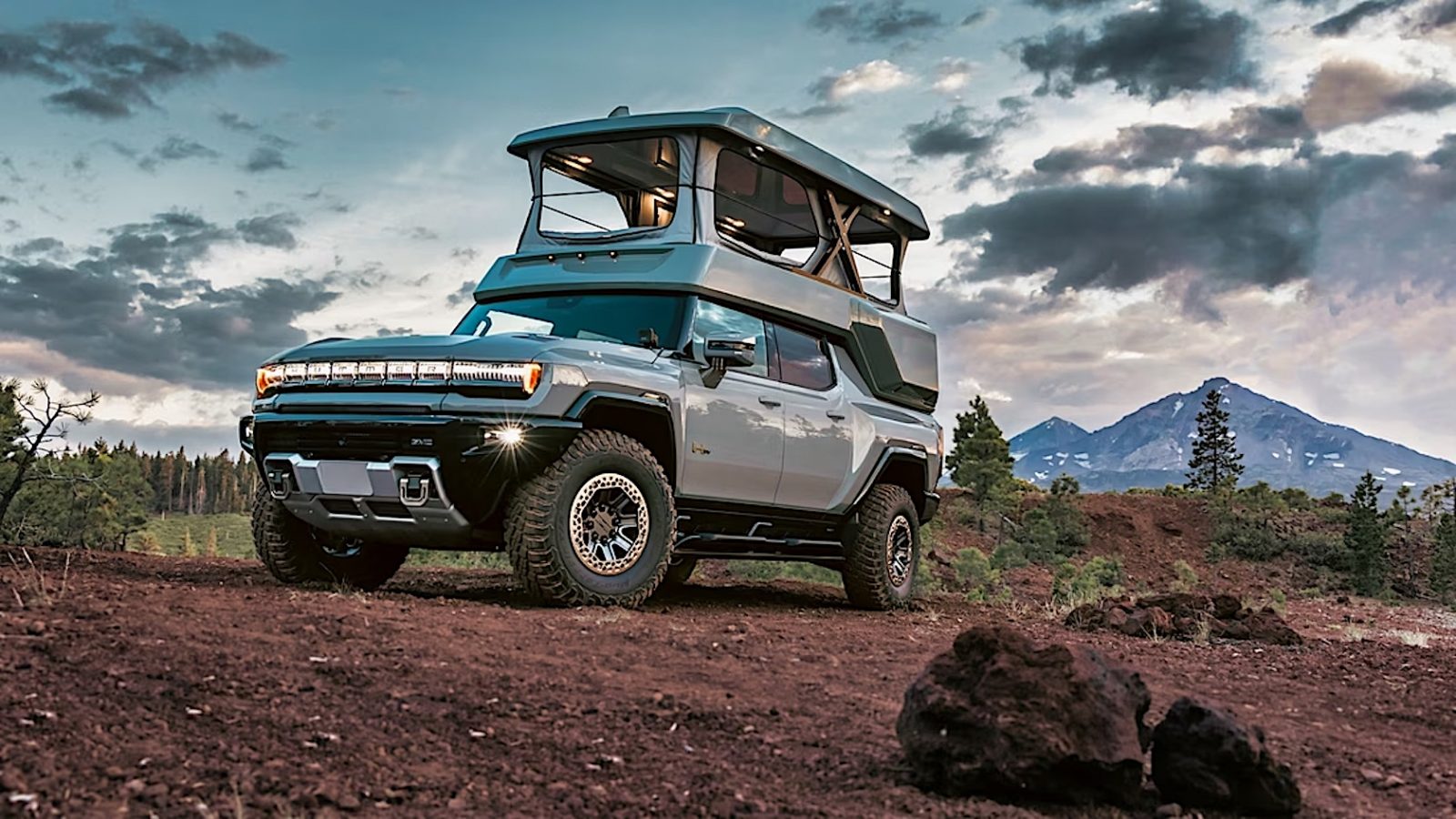 According to the company, 605W of onboard solar power and a 6 kWh 12V lithium battery system provide enough power for an estimated seven days off-grid. This enables appliances like a refrigerator or freezers to run for about a week. Inside, the Hummer is fitted with everything you'd need for a comfortable getaway, regardless of the terrain, with 80 inches of headroom at the entry, 76 inches in the hallway, and 35 inches in the bed area.
Its stylish interior is optimized for versatility and storage with a full-size bed, an intuitive 7-inch touchscreen system, a clever selection of appliances, including indoor and outdoor showers, 120V and 12V outlets, and a flat-pack toilet.
OUR THOUGHTS
This Hummer EV seems well thought out. It appears rugged and superbly equipped, and with enough onboard power for a week—thanks to an onboard solar charging unit. But while the GMC Hummer EV looks great inside and out, it is one of the least efficient EVs on the road today. Therefore, it will be interesting to see how range is affected by the upfit. The additional solar panels are practical, but how much electricity can they really supply to the enormous 212 kWh battery of the electric pickup?