Ford displays a bunch of cleverly conceived custom concepts based on their biggest models
Bronco's lead the way with an Off-Road Performance concept
Even the brand's electric Mustang Mach-E gets tweaked
Yesterday we spotlighted a couple of Nissan concepts that were unveiled at SEMA, which started on November 2. Today, let's check out some of Ford's cleverly conceived custom vehicles that are gracing the halls of the Las Vegas venue.
The Blue Oval has put together a strong collection of customized vehicles based on its signature models, including the new Bronco, F-150, Mustang Mach-E, and Maverick. The concepts you see here are our four favorites.
One concept that is receiving loads of media coverage is the Ford Bronco Extreme Beach/Extreme Sports Support model. Ford has used the 'Extreme Sports' moniker, but in reality, they could have called it the 'Extreme Great Outdoors Fishing Module' as this heavily customized four-door SUV's sole purpose is to enhance the driver's fishing experiences. As you might expect, the V6-powered Bronco comes with a bespoke fishing rod box, a small fridge, and an awning for hours stuck in the summer sun.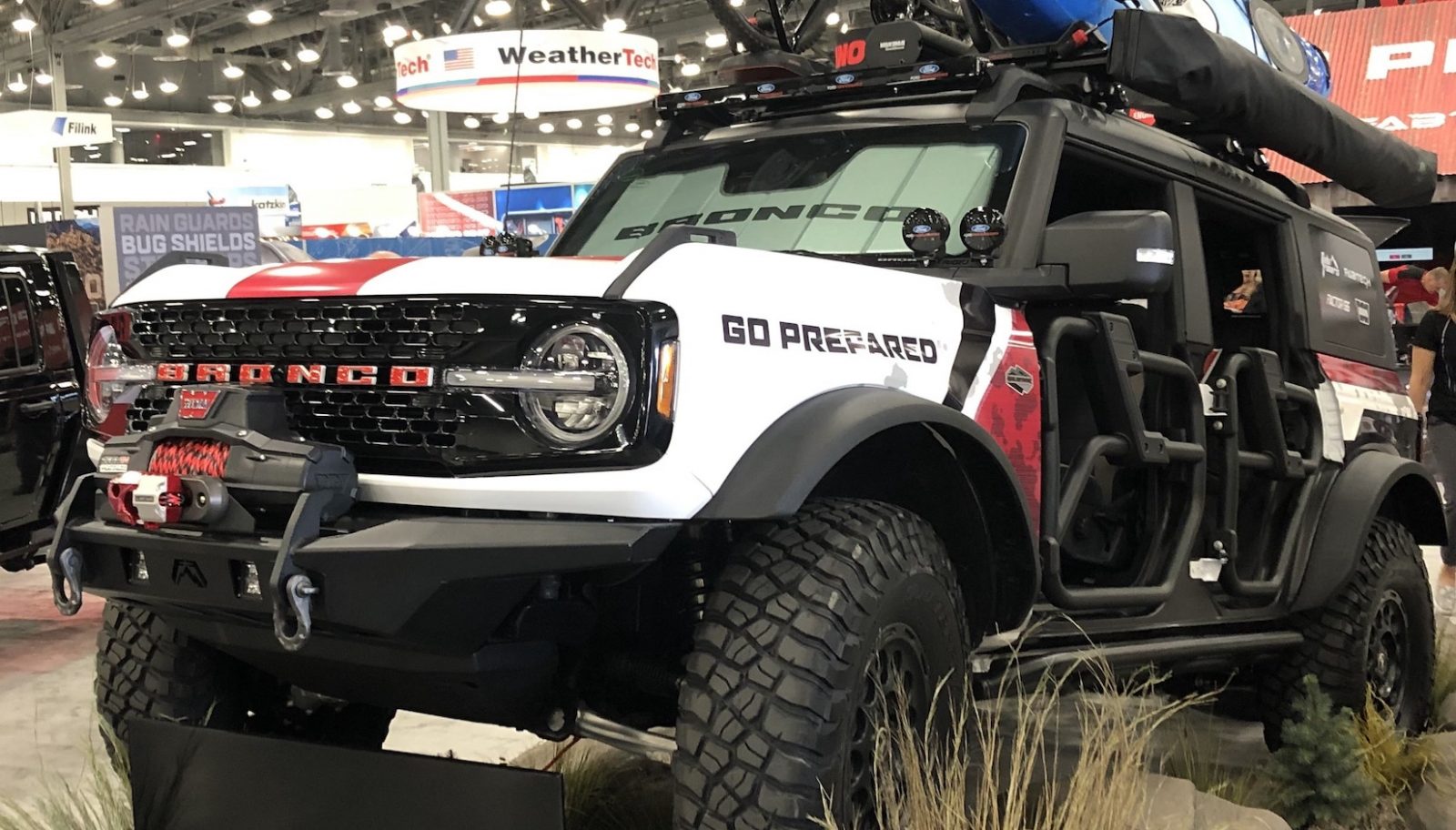 Also based on a Bronco, next, we have the Bronco Off-Roading Performance concept. As you might expect, this specialized SUV plans to push the Bronco's sand, mud, and rock handling prowess to the absolute limits. The SUV might have started life as a V6 Bronco Wildtrak, but the Bronco Off-Roading Performance employs a bespoke tuning calibration by Ford that introduces a short 4.70:1 gearing on both axles. A specially fitted Warn winch and rear-mounted ARB jack make it virtually impossible to get stuck. However, just in case you do go beyond the limits of the SUV's abilities, then this concept also comes with a two-person Yakima tent for extended wilderness stays or to hang out in while you wait for a rescue team to arrive, if and when you do get stuck.
Another concept based on the V6 Bronco Wildtrak is the Bronco Service Unit Vehicle which started out as a four-door ARB. It then added tube doors, a winch, an onboard air compressor, and a light bar for night work to create a vehicle designed to go anywhere to deliver medical services to those in need of help in all kinds of environments and weather.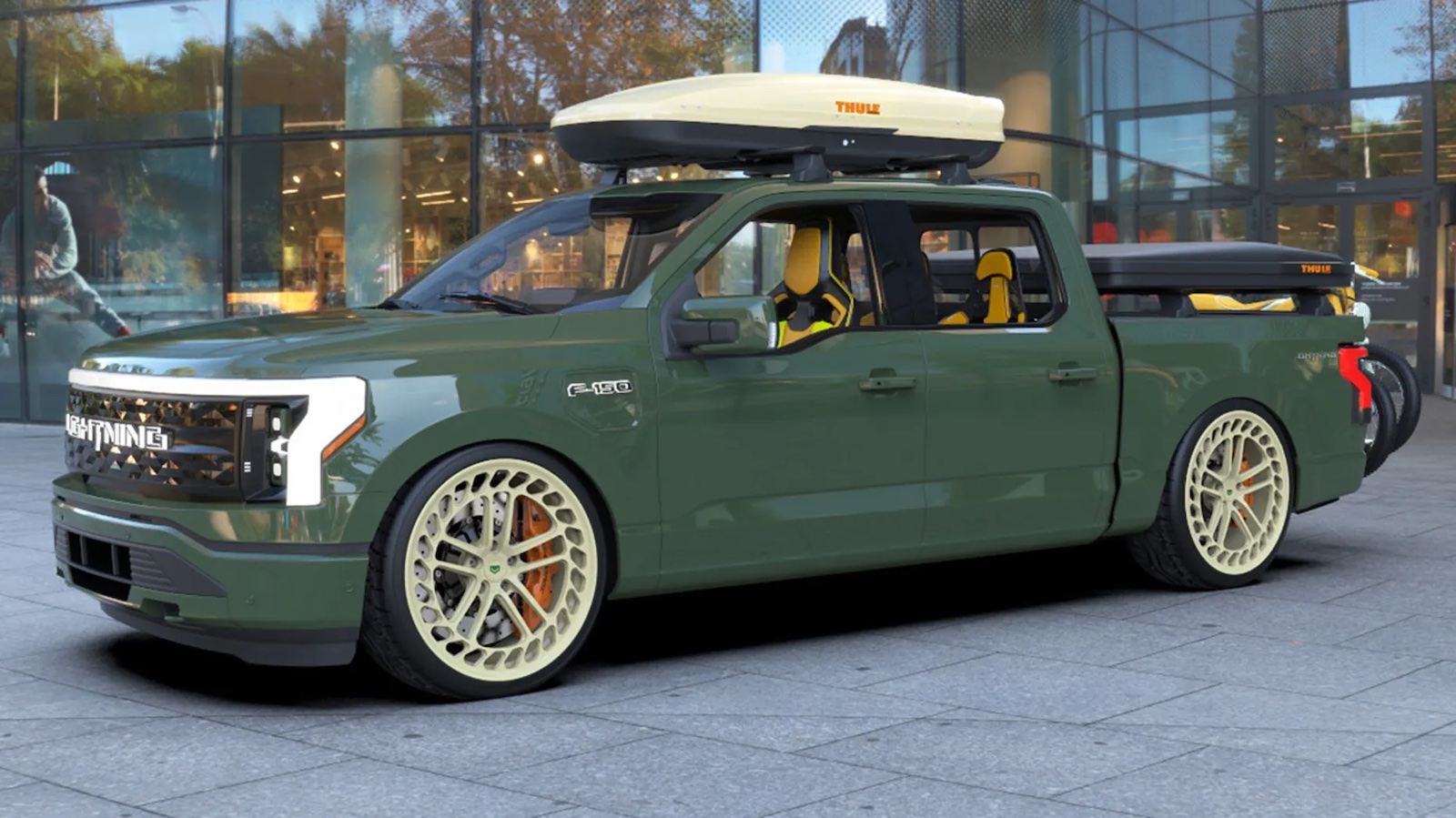 Ford took its fully electric F-150 Lightning and created the Swiss Army Knife concept with the help of Tjin Edition and Thule's custom parts. Capable of clearing multiple challenges, its green paint, 24-inch Vossen wheels, and signature Lightning badge are the stand-out features. In addition, the F-150 Lightning Swiss Army Knife offers plenty of other tricks including roof- and bed-mounted Thule accessory cargo boxes and a pair of Super73 e-bikes tucked into the rear bed area. Tjin Edition and Thule also tweaked the cabin as well, by fitting Recaro seats, a console vault, and a refrigerator.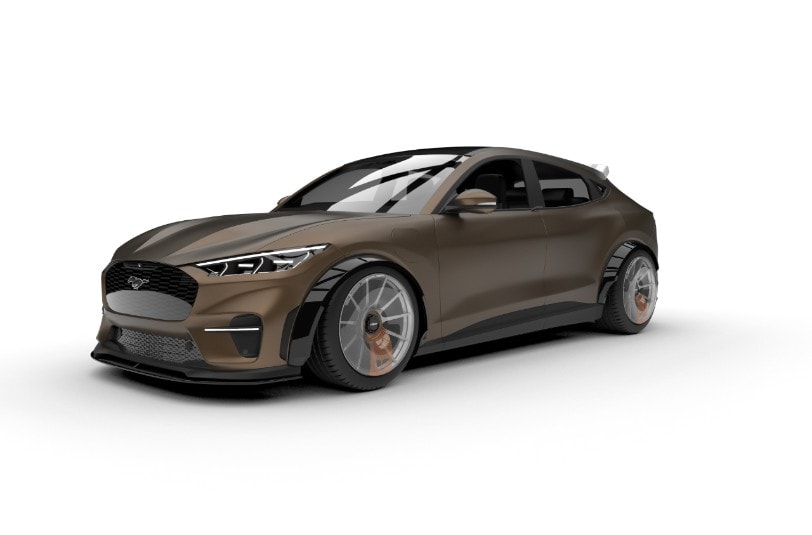 Even the electric Mustang Mach-E came in for some tuning in the Mustang Mach-E True Mustang Persona. Built by Tucci Hot Rods and Kay Automotive Graphics, this concept is widened with a muscular custom lift-gate spoiler, fender arches with Tucci-made 3D-printed fender flares, vacuum-formed transparent wheel covers and a 3D-printed front lip, while a Kay Automotive custom graphics wrap adding some bling. Sitting on the dual-motor all-wheel-drive Mustang Mach-E GT chassis and powertrain, the True Mustang Persona offers breathtaking off-the-line performance. The cabin employs a Ford Accessories 140-degree dash cam, two Recaro seats, racing harnesses with a custom harness bar and custom-painted trim accents.
OUR THOUGHTS
Unlike Nissan, Ford has taken its signature models, like the F-150 and Mustang Mach-E, and transformed them into cool-looking, usable SUVs and trucks that don't only offer power and utility but elevate the vehicles' already wide range of appeal. Watch out because some versions of these concepts will be offered in showrooms.