DeLorean's daughter Kat has just created DNG Motors to build a new rival DeLorean
The new model is to be called 'Model JZD' after the controversial founder of DeLorean.
The new model boasts a sleek silhouette and gull-wing doors
When you say the name DeLorean, most people immediately think of the stylish, much-loved, gull-winged time machine that Marty McFly and Doc piloted in the 1980s hit flick Back to the Future.
But as Obi-Wan Kenobi said in Star Wars, "There is another." And yes, it just so happens that there is another DeLorean. Strangely, however, the new model has nothing to do with the DeLorean you or I know. In fact, the car you see here comes from an entirely new car company that also just happens to be called DeLorean Next Generation Motors (DNG Motors).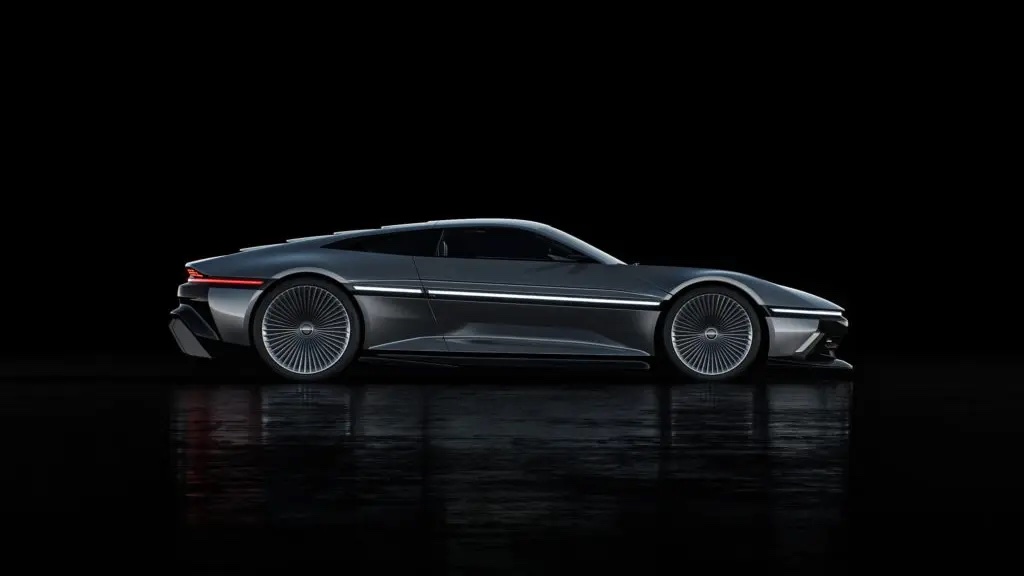 As it turns out, in the aftermath of the Delorean debacle of the 1980s, it would appear that the ownership of company assets are disputed, allowing more than one company the luxury of using the famed company name.
Just who has a better claim to the DeLorean name is a curly question. One thing is for sure however—having 'DeLorean' as a name strikes a nerve – and that's before you realize that the famous surname were bestowed by man, John Z. DeLorean himself.
This new model, built by DeLorean Next Generation Motors, is actually the product of John DeLorean's daughter, Kat DeLorean. Citing that the newly-formed DNG Motors has no affiliation or alignment with her father's vision, she plans to introduce a new car model named "Model JZD" after her dad. She goes on to say, "My name is Kat DeLorean. I am the Next Generation DeLorean and I am here to create a new car, for a new purpose under my own Dream." That sounds pretty clear.
And here are the first images released to the media. Boasting a sleek silhouette and some cool gull-wing doors – as per the legendary model – the new DeLorean takes up where the old one left off. Apart from the Model JZD project, Kat also wants to rebuild the DeLorean name into an ethical brand that "focuses on people and gives back to society," or so she says. She also plans to introduce engineering scholarships to public high schools that lead to apprenticeships.
Just to clear up any confusion, the new company is called DNG Motors, while the renderings you see here are those of the Model-JZD. This name is an abbreviation of John Zachary DeLorean, which means that Kae is hiding nothing as she literally spells out her dad's name in the new car.
And just to be certain, Kat asserts the company's position by including a disclaimer on DNG's website: "NOT AFFILIATED with any other mobility companies using my father's name," it confirms. "They are not associated with the DeLorean family or the original company in any way."
To realize her dream, Kat DeLorean has recruited members of the original DeLorean DMC-12 team and will apparently start building the Model-JZD in Detroit as soon as early 2023. We expect the new model will be fully electric just like the next-generation DeLorean prototype revealed a few months ago.
OUR THOUGHTS
By paying respect to her dad's vision and launching a totally new derivative of DeLorean in DNG Motors, what Kat is doing here is commendable. But she and her firm need to tread carefully so as not to confuse her brand with the established DeLorean, which has also recently revealed an all-new model.