The i4 M50 will land in Malaysian showrooms with 544 hp and AWD and priced from RM430,000
Like the iX, the i4 boasts self-healing tech on its grille that "mends" minor scratches using natural heat
The i4 M50 has a range of 510 km and will charge from 10-80% in 31 minutes
BMW has finally introduced the highly anticipated all-electric M model in Malaysia, the 2023 i4 M50 EV. Priced at RM430,000, the i4 M50 offers a Tesla-challenging driving experience with its powerful dual-motor all-wheel-drive system that generates 544 hp and 795 Nm torque, allowing it to sprint from 0-100 km/h in just 3.9 seconds.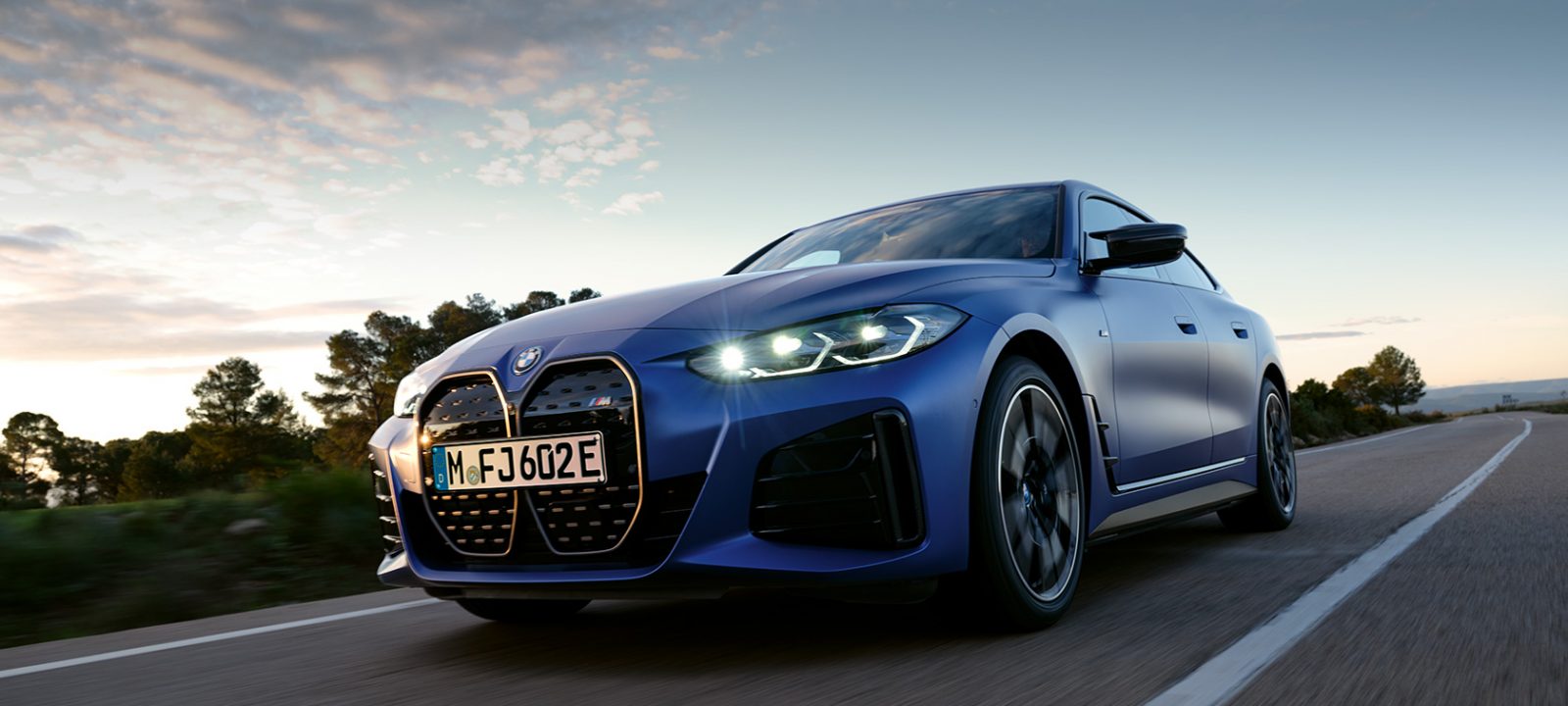 Unlike the futuristic iX SUV, however, which looks a decade ahead in terms of design from standard petrol-powered X models like the X5, the i4 is almost indistinguishable from its ICE-powered siblings. Like the 4-Series, the i4 M50 gets narrow, upslanting headlights and the same vertically-stretched grille, that kind of looks like a koala's nose, or as some have said, like a rabbit's teeth.
Interestingly though, the i4's grille employs the same self-healing tech found on the iX SUV. With the aim of keeping the grille blemish-free, to allow the hidden cameras and sensors to do their important work, small scratches disappear from the shiny surface after a few warm days or a few minutes exposed to a hair dryer.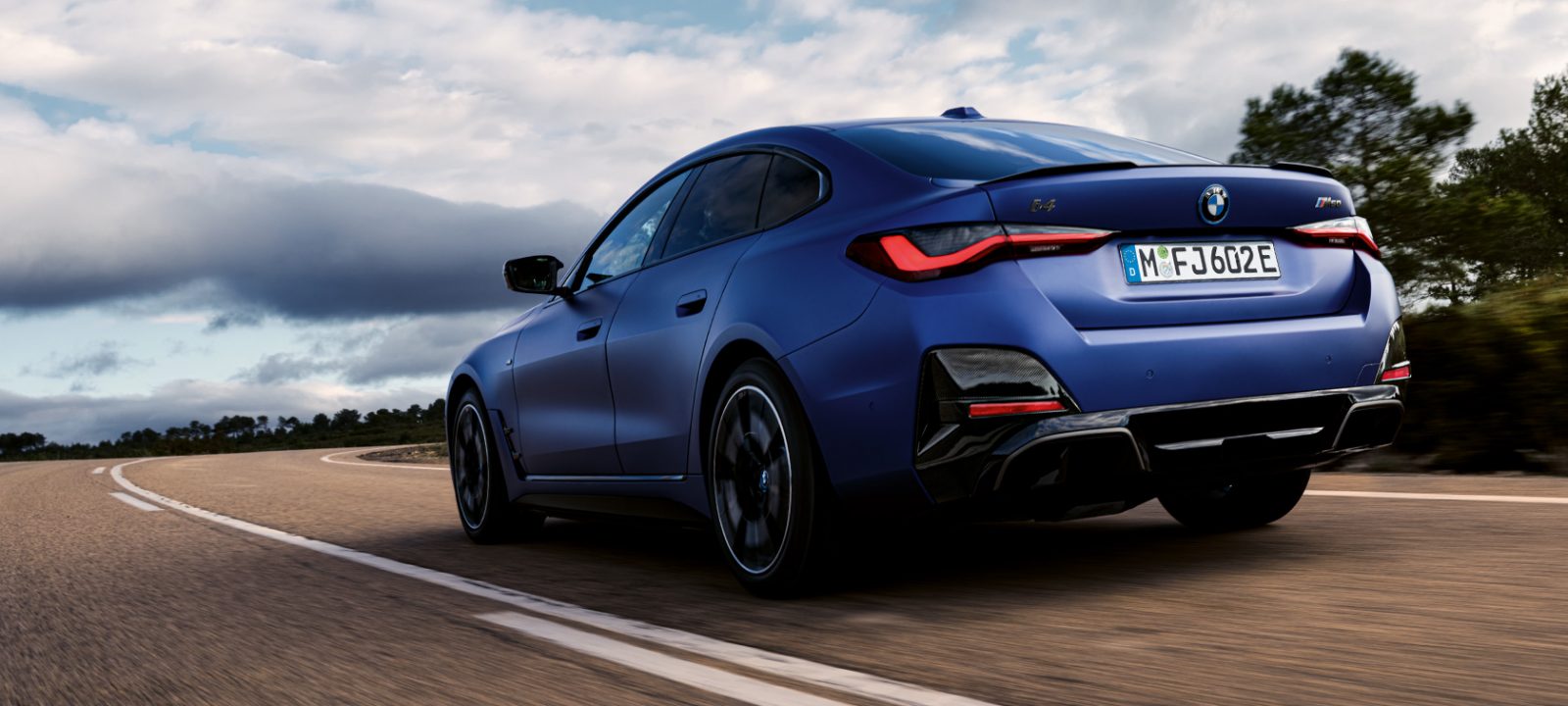 The i4 M50 boasts an EPA-estimated range of 510 km on a single charge, making it an excellent option for those looking for a high-performance electric vehicle with acceptable range. Using a 200kW fast charger, you can replenish 140 km of range in 10 minutes, or effectively "fill" the battery from 10 to 80 percent in 31 minutes. Meanwhile, connected to a home charger, the 80.7-kWh of usable capacity is restored in around 8.25 hours.
The i4 M50 is a truly impressive machine, but it's the way it effortlessly propels forward as you floor the accelerator that makes this car such a thrill. Boasting acceleration close to that of the M4 Competition xDrive Coupe, the i4 M50 has no drama and no wheelspin, and, come to think of it, almost no sound apart from the initial whir of the motor and a short chirp from the tires as they fight for grip.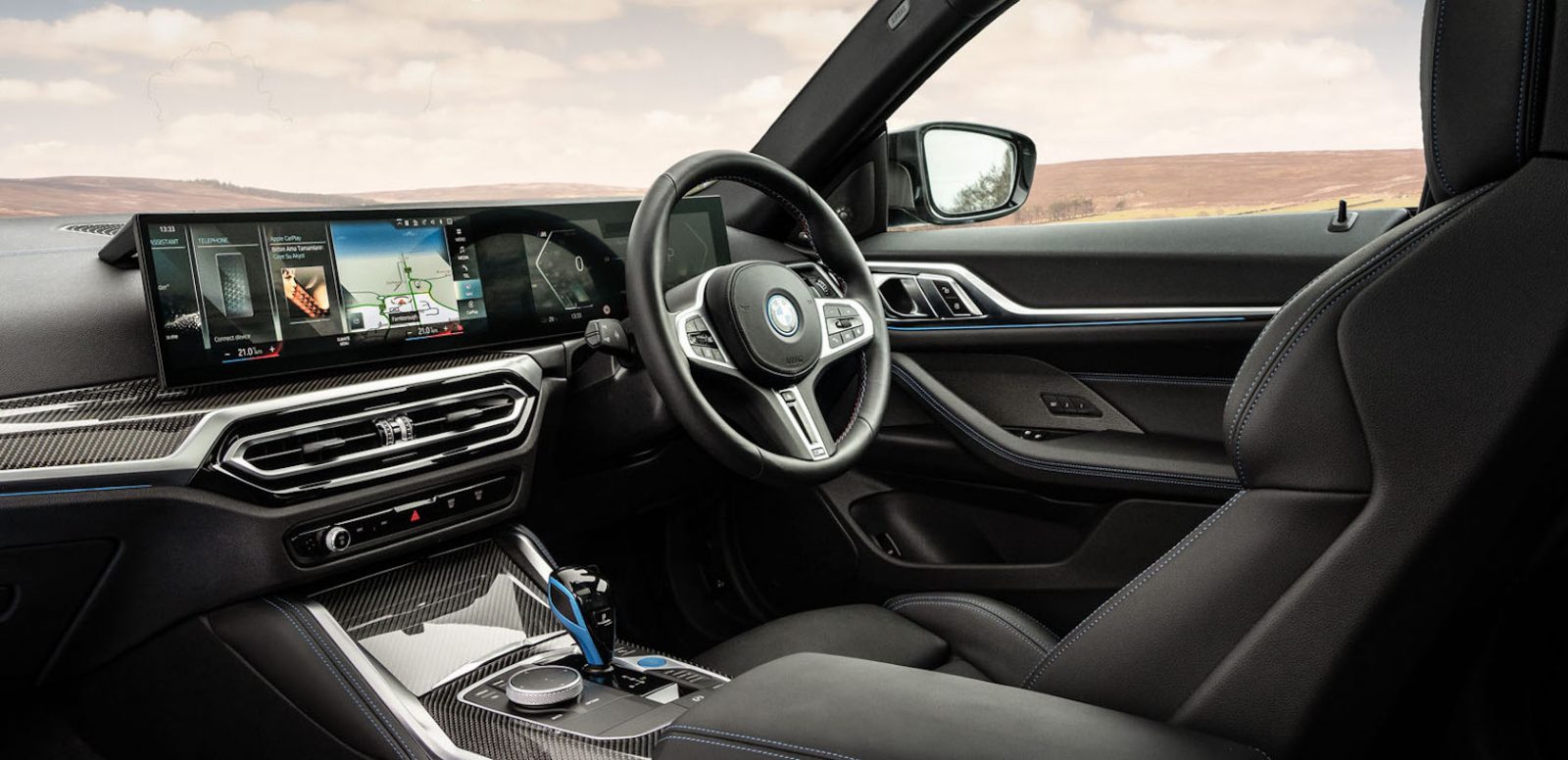 The i4 M50 also employs standard M Sport physical brakes that boast beefy stopping power while working in tandem with the regeneration system when quick stops are called for. The car incorporates BMW's standard Adaptive M Suspension with electronically controlled dampers and variable sport steering—all of these features make the M50 a blast to pilot.
One aspect that may leave some punters unimpressed however are the car's BMW's Iconic Sounds—synthetically-generated sound played through the cabin speakers in concert with acceleration or deceleration. Some will like the futuristic combustion engine tones, and some will not.
In addition to its exceptional performance and range, the i4 M50 comes with an array of features to enhance the driving experience. These include a 12.3-inch digital instrument cluster, a curved 14.9-inch touchscreen infotainment system, "Hey BMW" voice-activated commands, and a panoramic glass roof.
The i4 M50 also comes equipped with driver assistance features including adaptive cruise control, lane departure warning, and automatic emergency braking.
CONCLUSION
Unlike the futuristic, rather good-looking iX, the i4 M50 is not a purpose-built EV, so we were expecting it to suffer from certain compromises seen in rival brands that build similar EVs based on ICE-powered platforms. We found no such compromises. Behind the wheel, the i4 is quiet, smooth, very quick, has decent range, rides beautifully, stays flat in corners, and steers like a BMW, albeit not quite as spritely as an M4. If you're looking for a high-performance EV, then you could do a lot worse than the i4 M50.