PROS
The inline-6 diesel turbo is always ready for action
Great interior luxury and comfort levels
Superb handling for a big SUV
CONS
Conservative styling updates
Slightly rough ride on big 22-inch tires
The fact that it's not on sale in the U.S.
It's been over 20 years since the first-generation X5 was launched, defining it as the pioneer of the luxury SUV segment. As it entered its fourth generation, a quick look at the latest version, which seemed similar to the predecessor, led me to think that BMW designers and engineers were just going through the motions and following the "when you're on a good thing…" philosophy.
So, to be honest, I went into this test drive with low expectations but came out pleasantly surprised. Our "X5 xDrive 40d M Sport" (abbreviated to '40d') version boasted a gutsy diesel turbo powertrain, and impressive comfort and handling levels are a testament to BMW and to the originators of the modern SUV.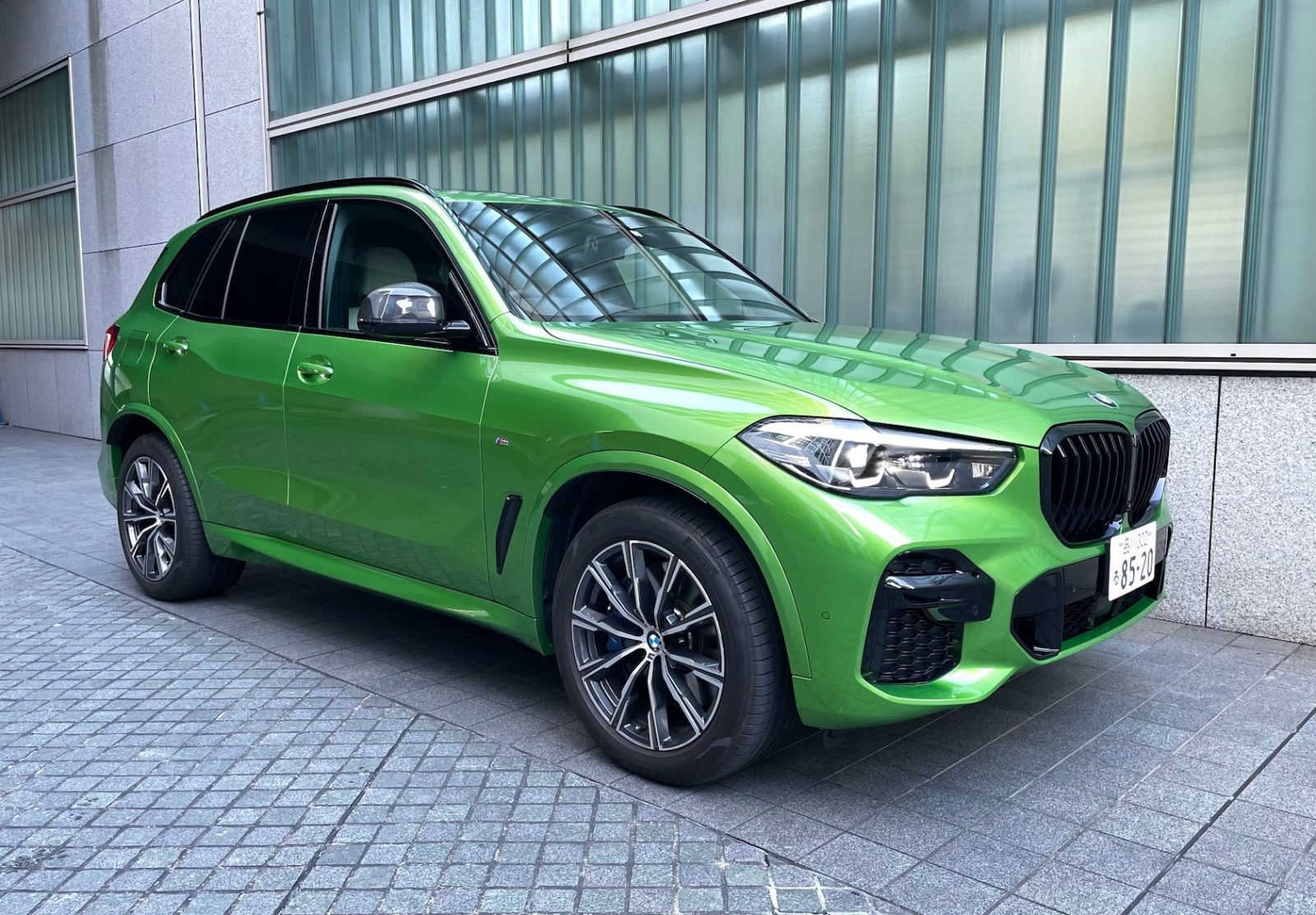 The X5 was the first luxury SUV on the block
Now populated by Aston Martin, Maserati, Lamborghini, Bentley, Rolls-Royce, and even Ferrari, the luxury SUV genre's first resident was BMW's X5 back in 1999. When the Porsche Cayenne followed two years later, other luxury brands began seeing potential in this premium SUV segment as well. This new X5 is not as surprising as it was 20-plus years ago when we first drove it, but as we piloted it around Tokyo's busy streets, we couldn't help but nod at its class-leading ride quality. The knowledge and quality accumulated over two decades do not lie.
In the styling department, as mentioned above, not much has changed. BMW has maintained the X5's design roots but with a few strategic touchups. Exterior changes are limited to revisions of the front and rear bumpers, new tail lights with LED beams and new LED 'angel eyes' for the headlights, giving the car more presence on the road.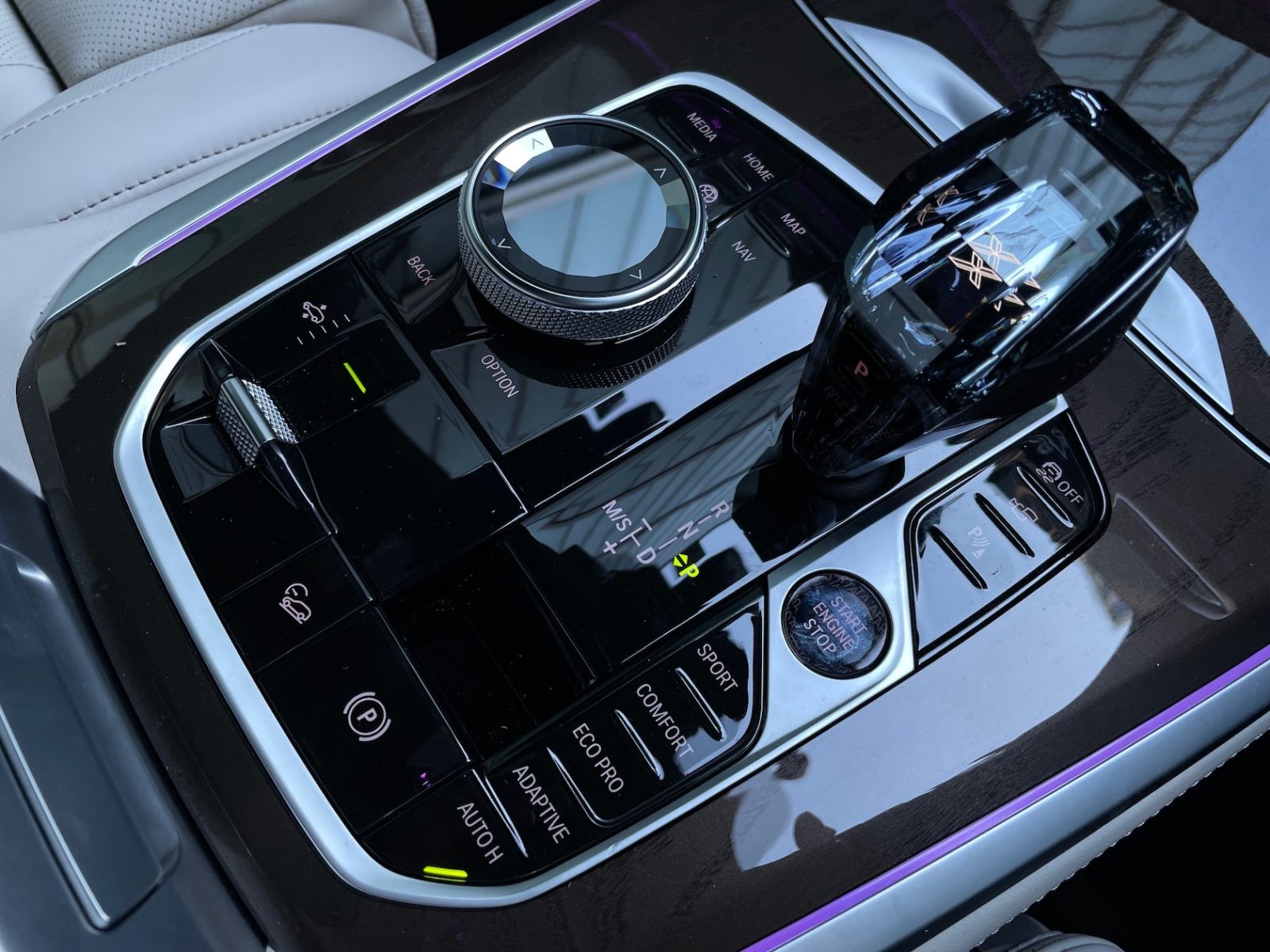 Inside, the crossover is fitted with an opulent and well-appointed interior. Leather seats, coupled with a leather-wrapped steering wheel and door trim add to the luxury on offer. The driving position is well-sorted and comfortable, yet high enough to provide good all-around visibility and a feeling of assurance. A neat new feature simply called 'Top View' gives the driver a bird's eye view of their car—thanks to ultra-wide angle cameras mounted around the car—which helps a lot during parking. A massive 8.8-inch color touchscreen that displays the reversing functions is also employed to display audio, climate, and sat-nav information. Front and rear leg and headroom are top-class. Three adults can easily sit in the second row and have enough headroom.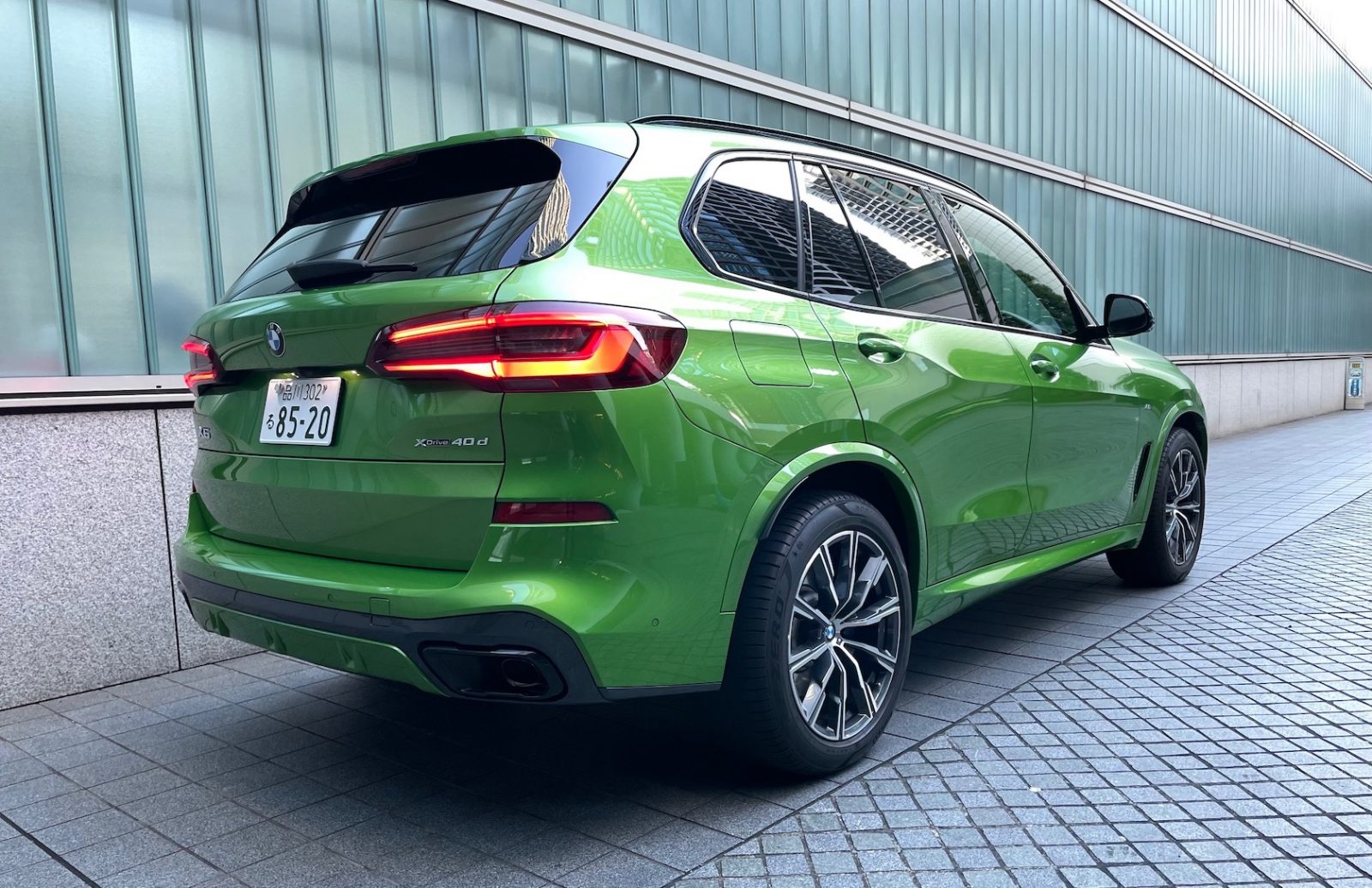 The X5 40d produces a beefy 340 hp
Fitted with a 3.0-liter, inline 6-cylinder twin-turbocharged diesel, the 40d pumps out 340 hp and 516 lb-ft or torque, acquired through the use of a variable geometry turbocharger. And, like the smaller 35d, this 40d is married to a 48V mild hybrid mechanism with 11 hp and channeled through an 8-speed auto gearbox. The hybrid system enables the X5 to get upwards of 28 mpg.
Showing signs of a Dr Jeckyl and Mr Hyde-type dual personality, acceleration in any gear is either instant and beefy when called upon, or sedate and fuel-efficient when merely cruising. Torque picks up strongly from around 2000 rpm, and stays strong right up to the 5000 rpm rev limiter with almost no drop-off. It's so smooth at speed that it doesn't feel or sound like a diesel.
Luckily the X5 has the handling prowess to match its impressive acceleration. BMW says that the X5 handles more like a sedan than an SUV and the proof is in its cornering. The extremely direct and nicely weighted steering and perfectly-weighted brake pedal complement each other to deliver just what the brand says—sedan-like handling. Attack a corner and the X5 will hang on like a pitbull and stay flat through the bend. Choose the larger 22-inch tires and the ride quality will suffer, so if you want an SUV for the family, please opt for the easier-on-the-kids 20-inch rubber.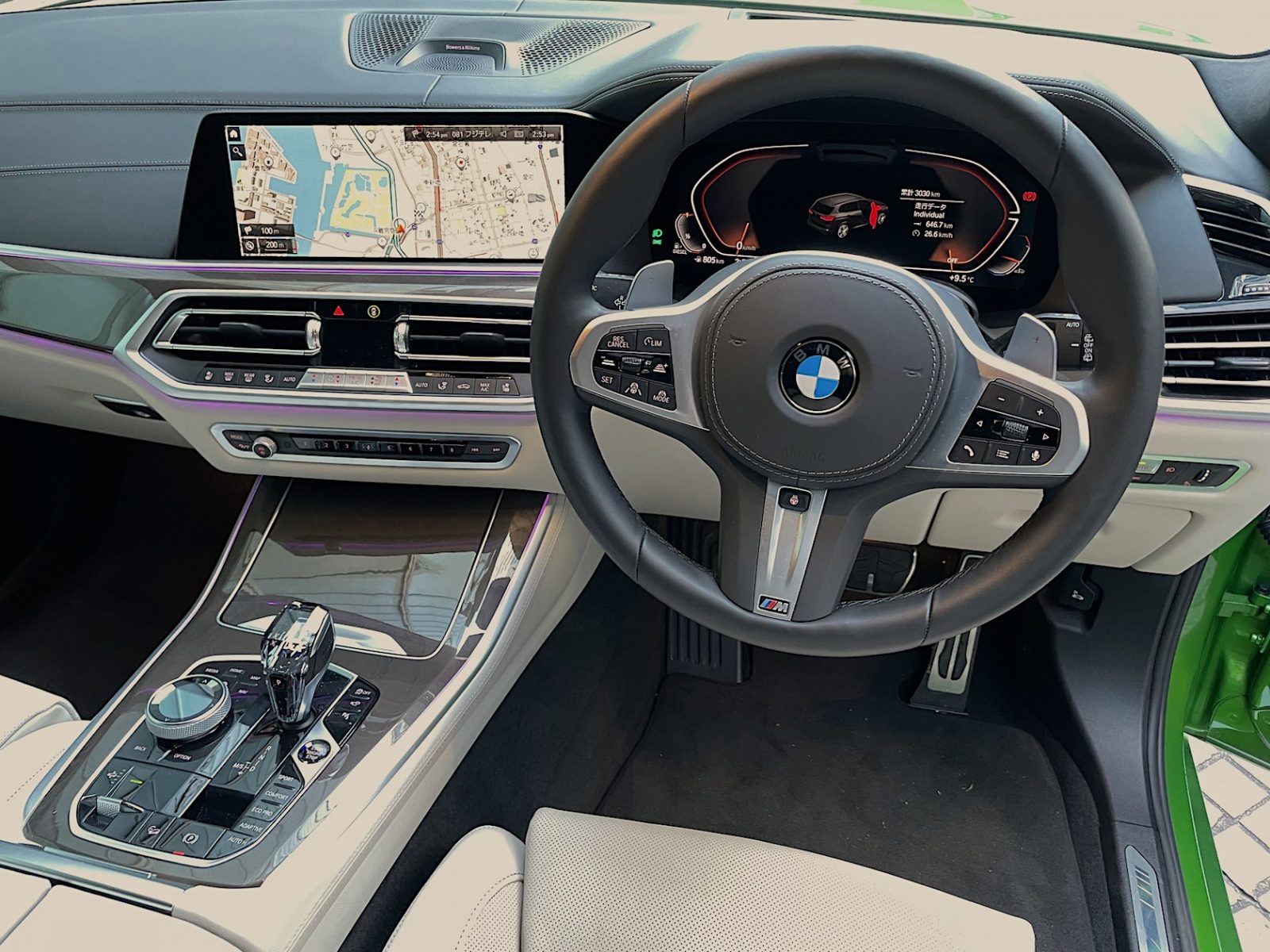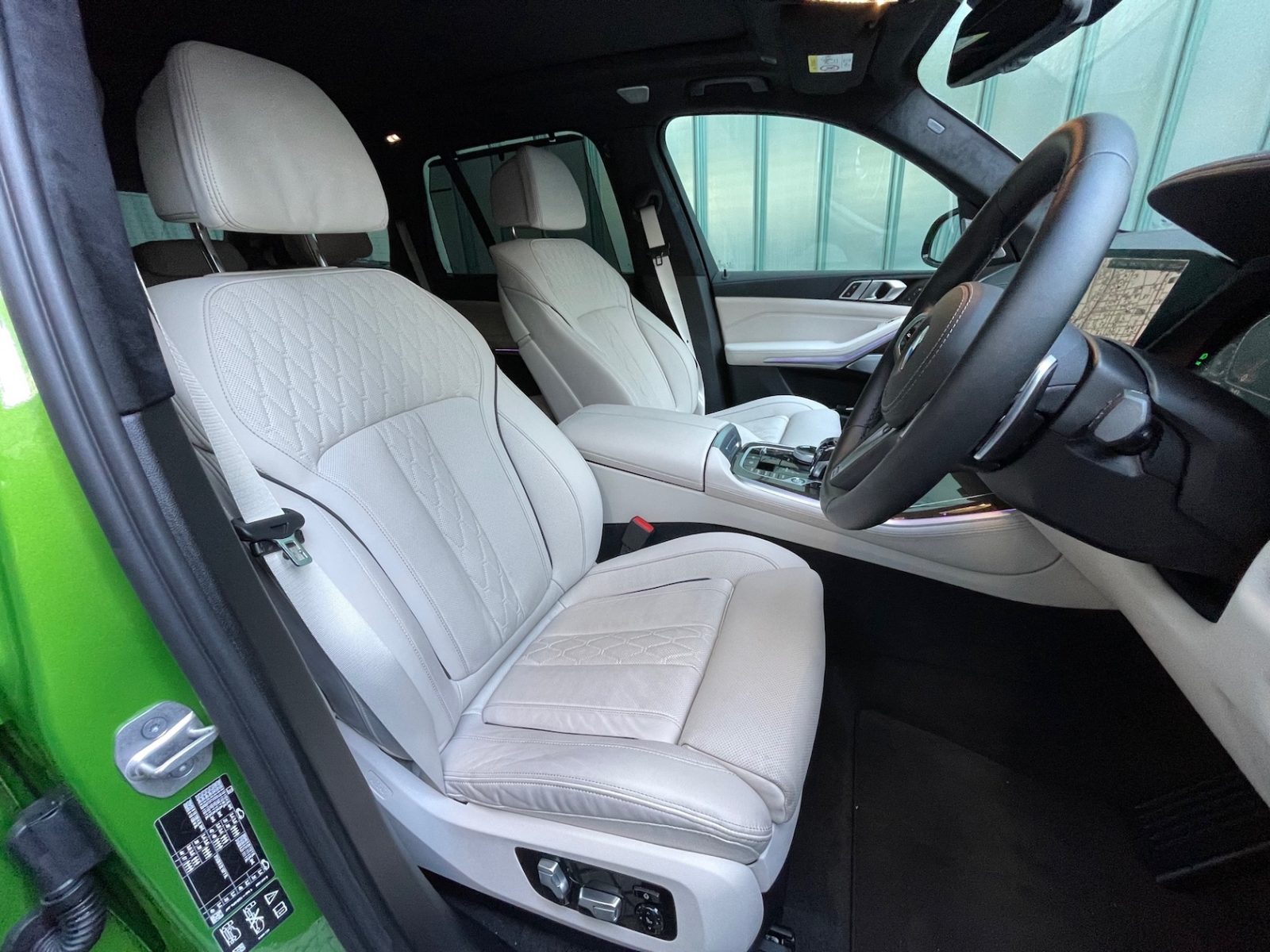 The superbly-balanced chassis is fitted with electronic air suspension as standard, and our test car also had the optional Integrated Active Steering rear-wheel steering system, which really does help in tight corners, permitting the X5 to turn like a car one segment smaller. The xDrive four-wheel drive system also offers a very good balance between the stability of 4WD and the flexibility typical of a rear-wheel drive bias.
In 'comfort' mode, as you'd expect, the ride is smooth and supple—as long as you choose the 20-inch tires (that give a slightly more compliant ride). Set it to Sport or Sport Plus, which sharpens engine and steering response, the diesel pick-up is clearly beefed up and cornering becomes sharper.
CONCLUSION
Given its excellent on-road manners, beefy acceleration and good fuel economy for a big SUV, we'd love to recommend this car to American buyers. Unfortunately, the 'X5 xDrive 40d M Sport' diesel model is not available in the U.S., so the closest iteration on BMW U.S.A.'s lineup is the lesser spec X5 xDrive 40i starting from $61,000. In Japan, where we drove the car, the 'X5 xDrive 40d M Sport' is priced from $84,000, whereas in Australia, it lands in showrooms with a $77,500 sticker price on it. If you ever get a chance, please try this diesel turbo out. You'll be impressed.