PROS
Good looks, plenty of room and class-leading handling
The first kei-EV to undercut 2 million yen ($15,000) with tax credit
The Sakura is the quickest kei-car with a 0-60 time of 9 seconds
CONS
Range of 112 miles
Sakura's popularity means a delivery delay of up to 3 months
Slow charging times
You'll look at the Nissan Sakura, and think, hey, what is this—a toy car? Folks, this is no toy. It might be tiny, its name might mean 'cherry blossom,' and it may give the impression of something you'd give your kids for Christmas, but this fully electric kei-car is one of the most serious cars that Nissan has ever made. And let's just state a fact right here—the U.S. will unfortunately not be getting this car.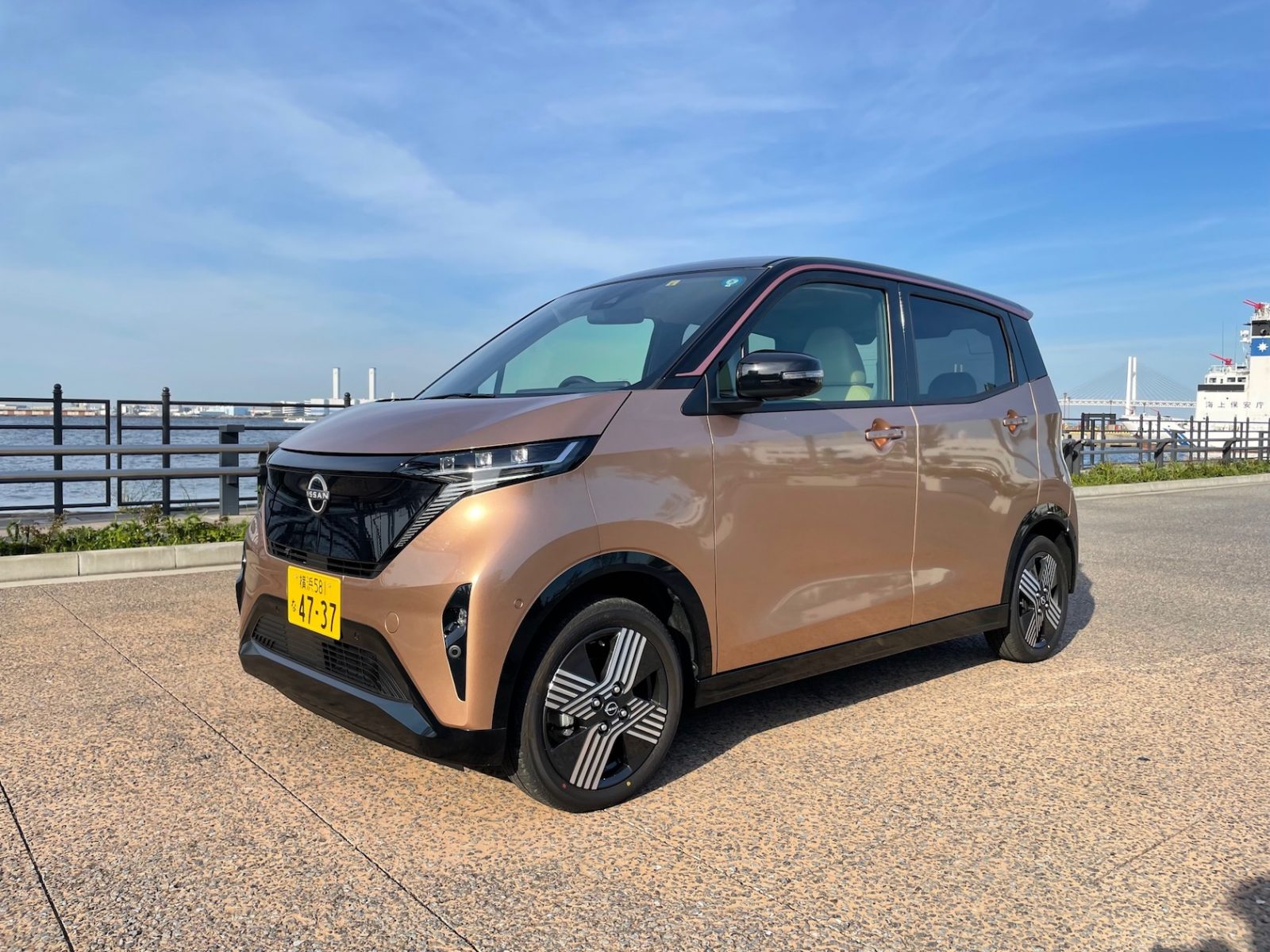 Kei-car category is smallest in the world
Fitting snugly into Japan's unique mini kei-car category—a segment requiring cars to measure under 11.1 feet long, 4.85 feet wide, 6.5 feet high and propelled by a powerplant not exceeding 63 hp—it arrived on the Japanee market last year as the first mass-produced pure EV. Seen as the smallest in the world, these dimensions allow kei-cars to negotiate Japan's narrow streets. Within six months, it had captured Japan's Car of the Year trophy, together with its co-developed sister car, the Mitsubishi eK X EV, the first time that a Kei-car had won the prestigious award.
Impressed by the cars' sharp looks, spritely acceleration, acceptable range, and surprisingly low price, the 60 JCOTY juror's praise helped the car sell over 40,000 units before the end of 2022. If we add the 10,000 units Mitsubishi sold to the Sakura total, then this kei-EV combination cleared 50,000 units forcing the carmakers to rethink production schedules.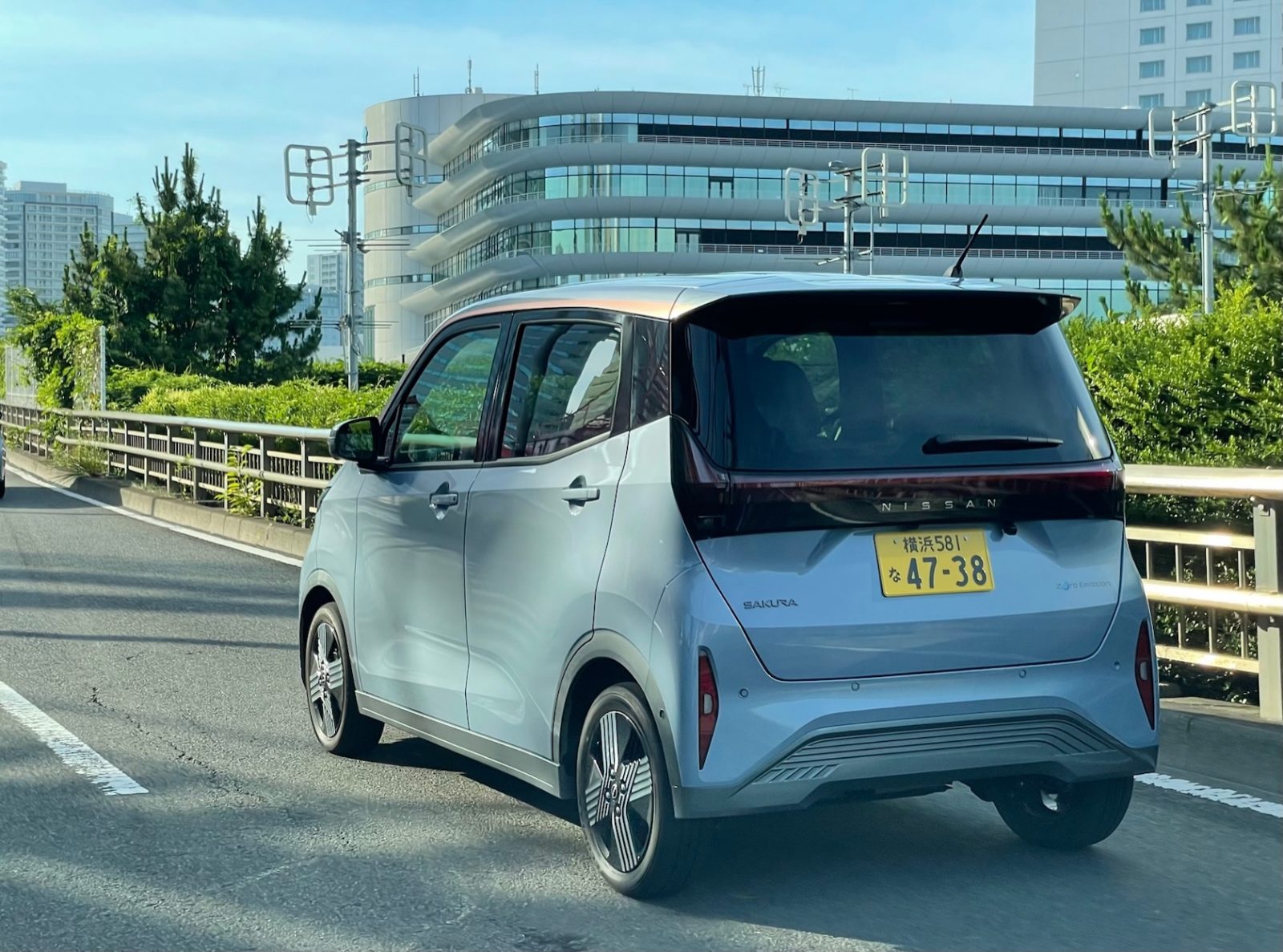 One reason for the Sakura's popularity is its design. The car can be described as very approachable and stylish, thanks to its abbreviated version of Nissan's signature V-motion grille, and a high belt line, with the flagship G trim getting LED headlights.
The same goes for the interior. The G grade we drove had the Premium Interior Package which featured a leather-wrapped steering wheel plush seats and interior lighting, making it the most luxurious kei-car I've ever driven. Its height of 5.4 feet gives the tiny EV enough headroom for drivers over 6 feet 4 inches and boasts the rear legroom of a 2.0-liter sedan. The gauge cluster in front of the driver boasts a 7-inch screen with excellent graphics while the NissanConnect navigation system employs a 9-inch touchscreen that has top-class graphics and quick operation.
In a land where the average electric car—including the Toyota bZ4X, Subaru Solterra, Nissan Ariya and Tesla Model 3 for example, average around 6.5 million yen (@$47,000), putting EVs out of the reach of the average buyer (even with a $7000 government tax credit for full-sized EVs), the Sakura finally gave Japanese motoring public what it had been waiting for—an affordable electric car. How affordable?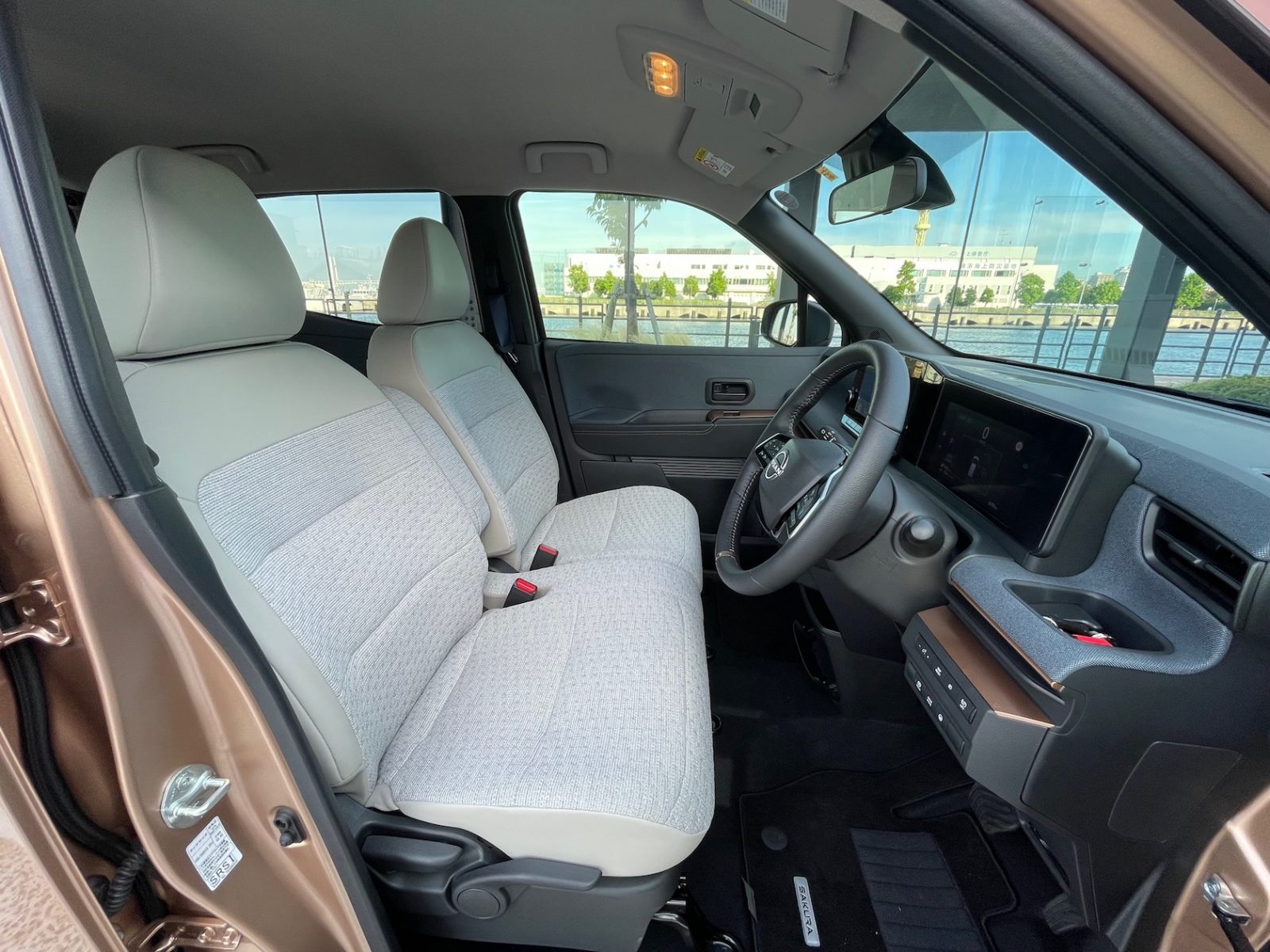 Kei-cars get $4,100 tax credit
In fact, the main reason for the Sakura's strong sales is its low price. For the tiny kei-sized EVs, the Japanese government grants a 550,000 yen (@$4,100) deduction referred to as the Clean Energy Vehicle (CEV) tax credit. So buyers can look forward to a $4,100 tax rebate deduction from the price of their car, which is already very reasonably priced by local standards. That means a 2.33 million yen (@$17,300) base trim model Sakura S, and the 2.39 million yen (@$17,800) mid-trim Sakura X can be purchased for a previously unheard of 1.8 million yen, or $13,400. Even the 2.9 million yen flagship Sakura G, which we drove for this review, ends up costing around 2.35 million yen ($17,500) with the tax credit deducted. For Japanese consumers to be able to buy the Sakura for under 2 million yen makes the little Nissan EV a groundbreaking vehicle—and one main reason why it won the country's top car award.
The Sakura is powered by a single electric motor generating 63 hp and 144 pound-feet of torque. That may not sound like much, but even though power is limited, the torque figure is significantly beefier than a standard gasoline-turbo 660cc engine (that normally powers kei-cars), enabling brisk acceleration. Sure, the Sakura tips the scales at 2358 pounds, but thanks to its strong torque, it will reach 60 mph in 9 seconds, which is a couple of seconds quicker than a gasoline-powered kei-car. The Sakura's extra herbs are yet another reason why many people are switching to the Sakura from gasoline-powered kei-cars. With its instant off-the-line acceleration, the car is more fun to drive than any kei-car before it. But its popularity means that buyers may have to wait more than 3 months for delivery.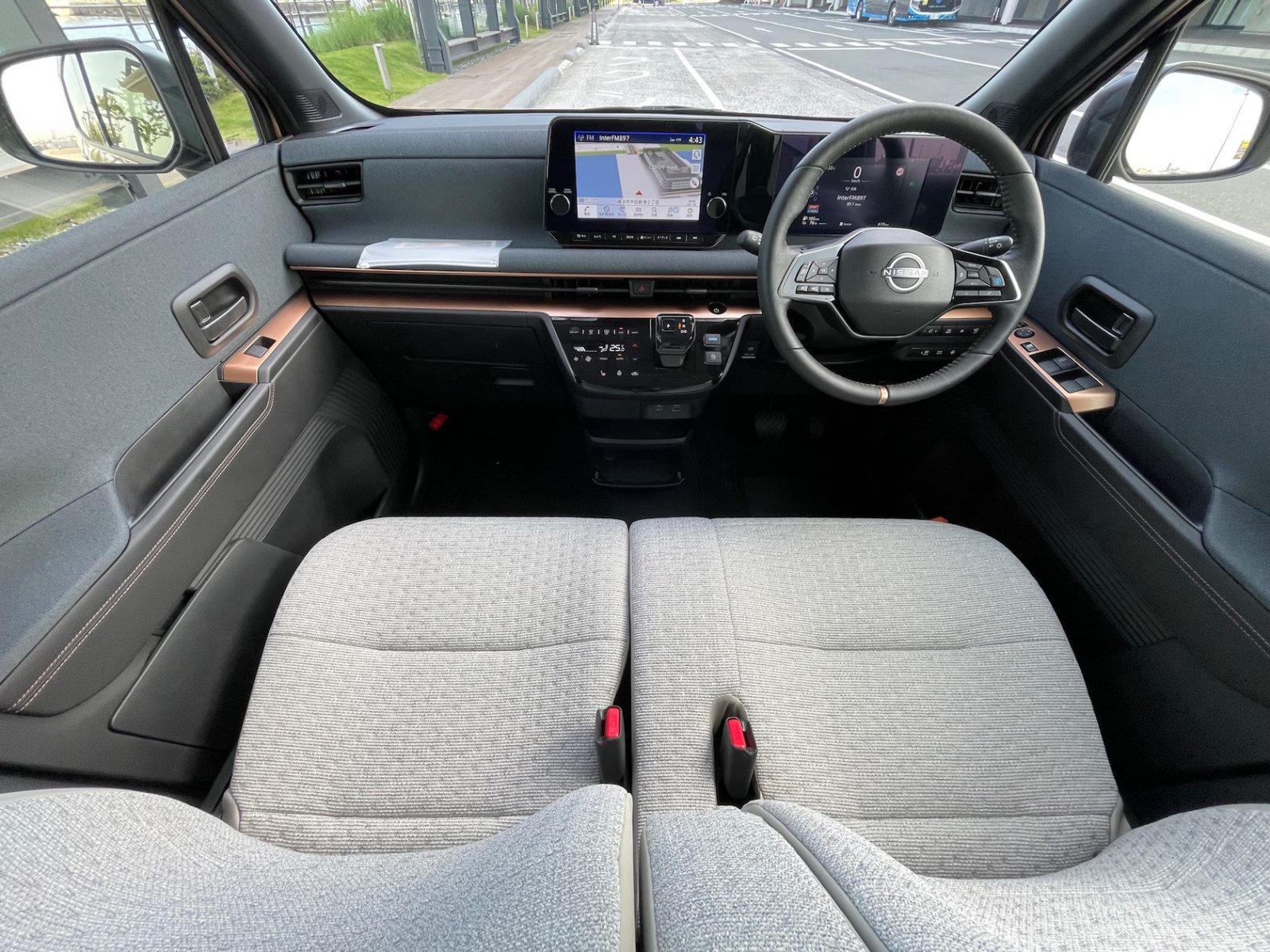 Sakura has range of 112 miles
Top speed maxes out at 80 mph, which, says Nissan, is plenty for this city runabout. And to be honest, you don't really need more on most Japanese roads. A 20.0-kWh battery pack provides a 112-mile range according to the Japanese test cycle, and it can also act as a power source, with Nissan claiming it can power a home for a day. However, in the real world, expect around 80 miles which will drop another 10% when temperatures drop to freezing. Using a fast charger will take around 40 minutes to fully replenish the battery, as long as your charger supports a maximum charge of 30 kW.
One piece of tech seen on the electric Nissan Leaf and Ariya, and now featured on Sakura, is the so-called 'e-Pedal.' Once used to the one-pedal operation, drivers will be able to smoothly accelerate when depressing the throttle, and then brake when lifting off the same pedal. The car also employs Nissan's well-known Pro-Pilot driver assistance tech as well as a self-parking feature that works surprisingly well. A separate 'B' mode strengthens the car's regenerative braking helping to slow the car down quicker when you lift off the throttle.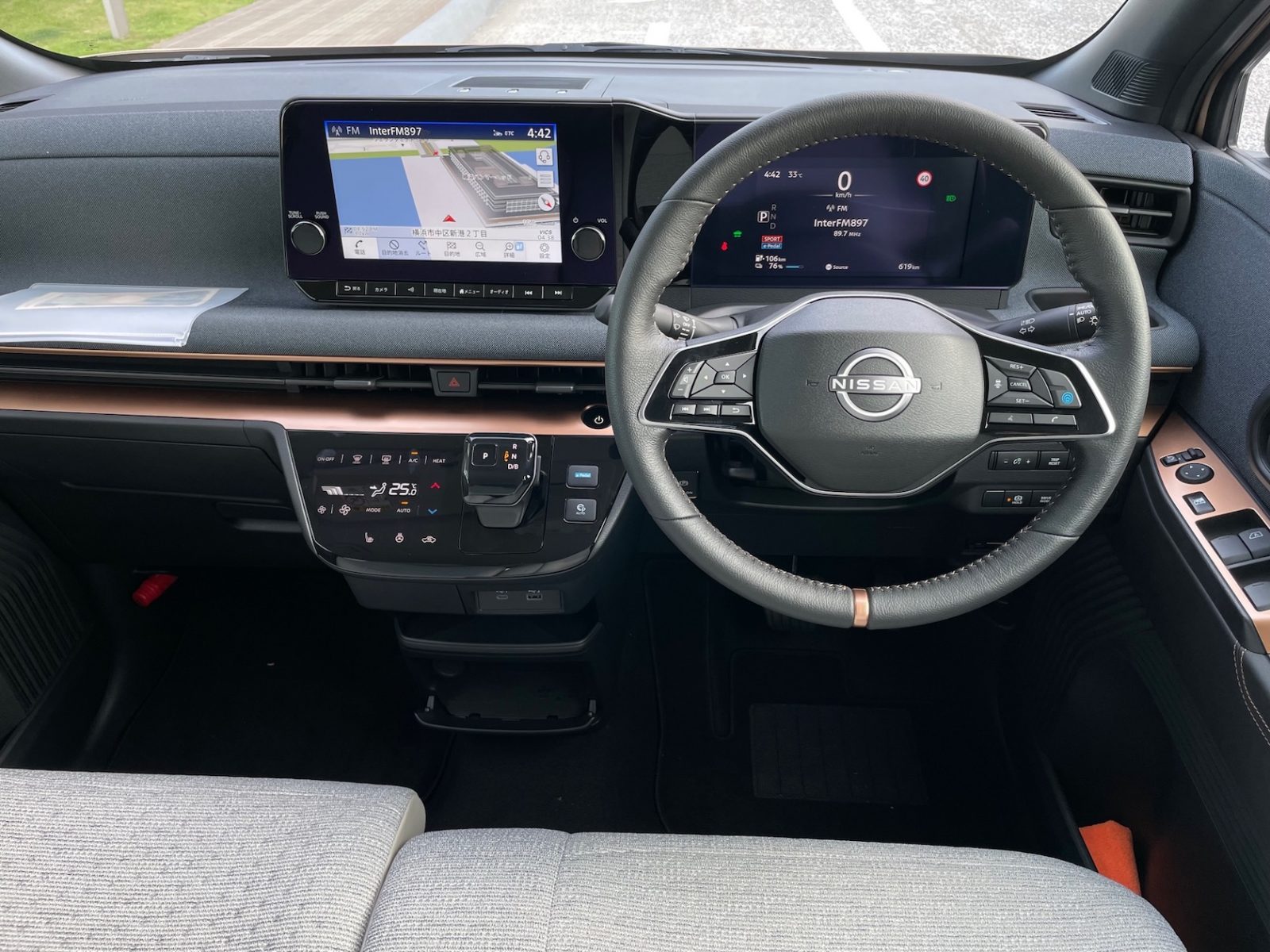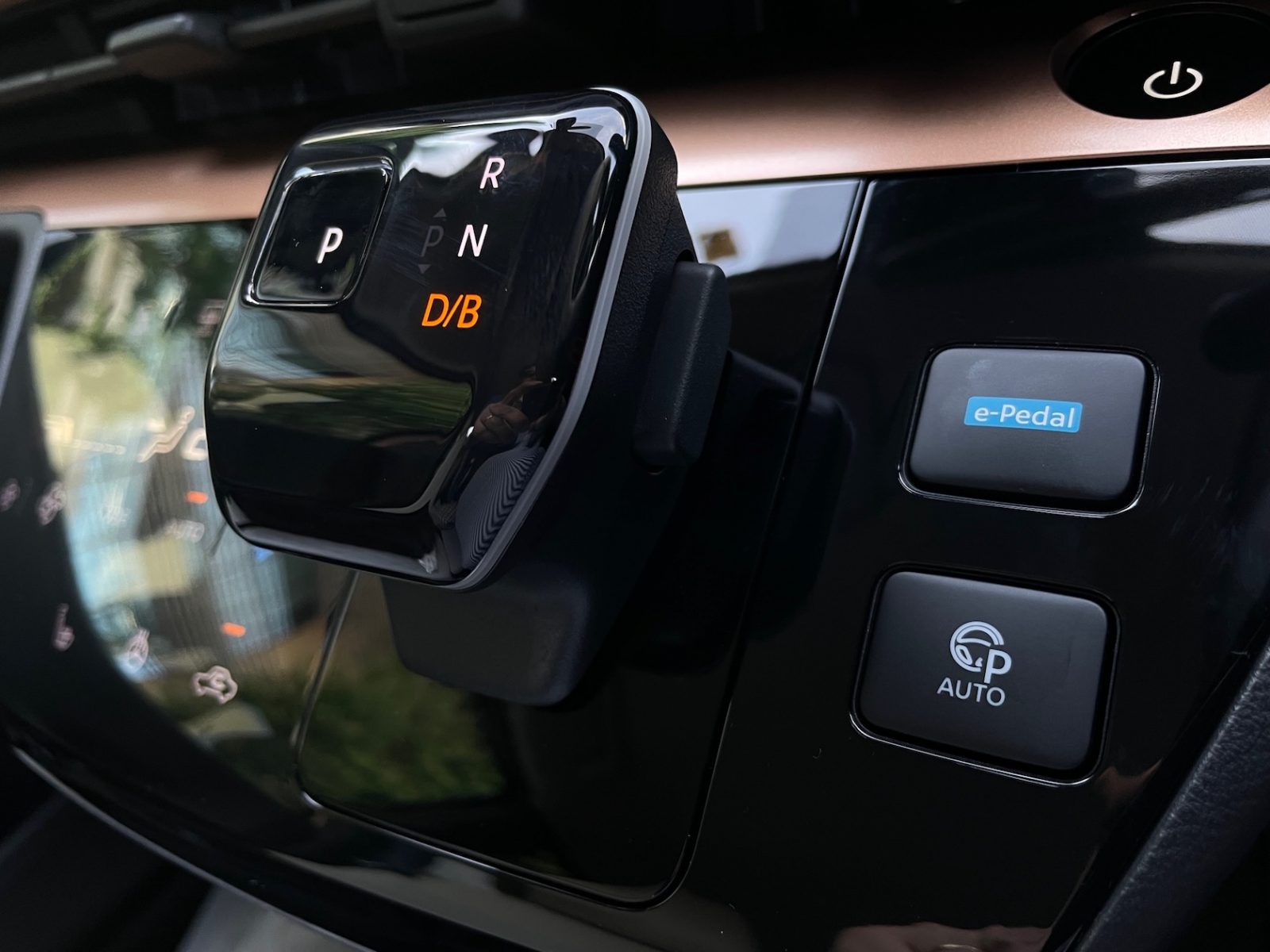 The Sakura also has an excellent chassis and thanks to its floor-mounted battery pack creating a low center of gravity, the Sakura leans far less when cornering than other kei-cars. The little Nissan is comfortable, turns in nicely, boasts good ride quality and has a quiet cabin. Even when you tease the throttle with jerky movements, the car smooths out your indiscretions making for smooth cursing, revealing that Nissan's EV experience of more than 10 years has paid dividends.
CONCLUSION
So the Sakura is the most celebrated kei-car to ever grace Japan's roads. Its sharp looks, nimble handling, class-leading quality, sufficient range for city driving, and, above all, its low price have made it a winner. No, it's not quick by Western standards, and it doesn't offer than the range of, say, a Tesla, but that's not what local buyers are looking for. The Sakura gives them what they've wanted ever since EVs first entered the market—an affordable kei-car of good quality that looks the part and has acceptable range—for those who don't need a car for long trips.