Jeep leans on decades-old design DNA but mixes in a dash of futurism for its upcoming EVs
The Recon and Wagoneer S's eye-catching designs are generating a buzz in dealers and potential customer ranks
Both EVs offer competitive range and should debut in 2024
For over 80 years, the Jeep has been a stalwart of American automotive culture. Arriving on the scene in 1941, initially called the Willys, the go-anywhere Jeep soon became the primary light 4-wheel-drive vehicle of the U.S. Armed Forces and Allies during WWII. After the war, Jeep became the first mass-produced 4-door car, thus beginning the age of SUVs.
In the ensuing years, Jeep has created multiple versions of its 4-wheel-drive DNA and won many awards including the Petersen's 4-Wheel & Off-Road "4×4 of the Year" for its Wrangler, while the Cherokee won the Four Wheeler Magazine's "Four Wheeler of the Year" in 1997.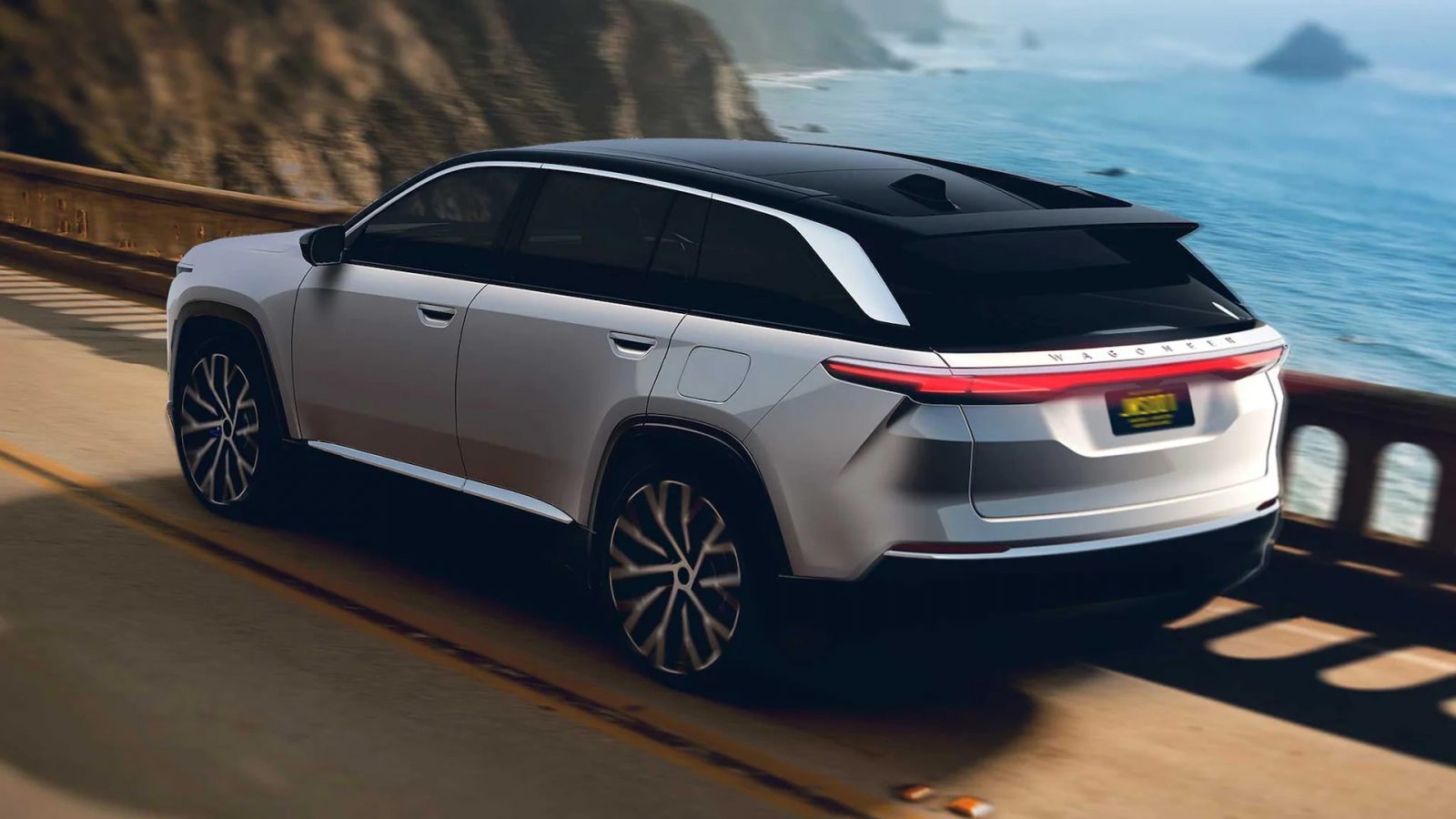 Today, the popular Wrangler, Cherokee and Renegade models incorporate over 50 years of design elements, but all the while, retaining many of the brand's iconic styling traits like the round headlights, seven-slot grille trapezoidal wheelarches and vertical windshield.
But now, Jeep's new electric vehicle (EV) plans are getting its dealers and customers excited, especially for creating designs that stay true to the iconic brand DNA. The two vehicles that are leading the EV charge (no pun intended!) are the Recon and Wagoneer S battery-electric vehicles that appeared last month at a Stellantis dealer meeting in Las Vegas.
Stellantis revealed over 30 new products for its multi-brand portfolio, the first of its kind in more than eight years for dealers who were originally with Fiat- Chrysler before the 2021 merger with France's PSA Group to create the oddly named Stellantis.
Highlights of the meeting were two EVs from Jeep, namely the Recon and the Wagoner S. The former is an eco-friendly off-roader inspired by the Wrangler, and boasts a feature that allows the doors to be removed providing the Wrangler's open-air experience the Wrangler.
Meanwhile, the Wagoneer S is a posh, stylish midsize entry with a new interpretation of the seven-slot grille, and lines reminiscent of a Range Rover from the rear. Both models are expected to land in showrooms in 2024. Jeep's CEO Christian Meunier is on record as saying that he is banking on projections that battery costs will decrease in the years ahead, making Jeep's EVs more affordable and thus allowing the brand to hit its targets.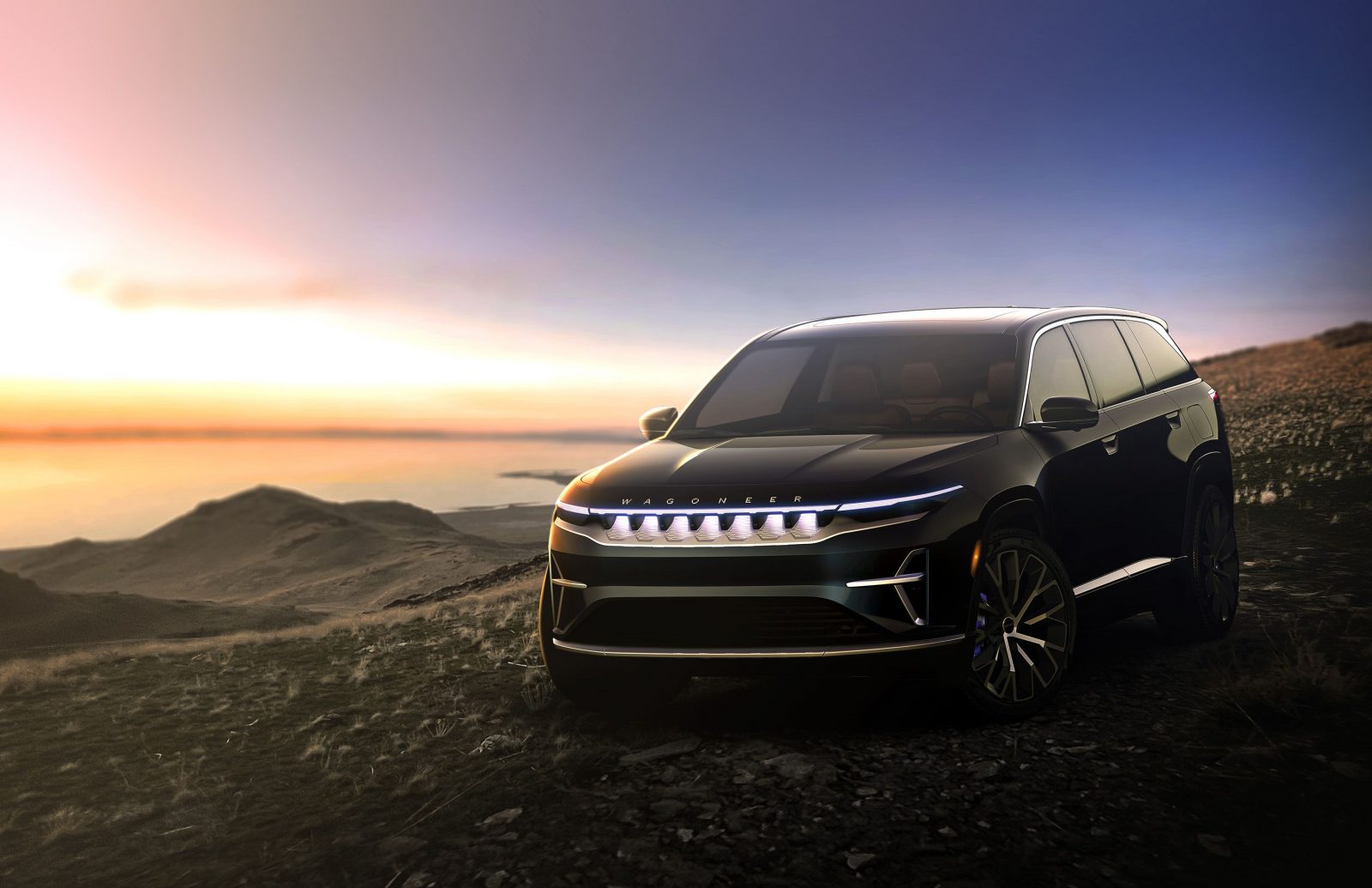 After the two next-generation EVs were unveiled, dozens of Jeep dealers and thousands of pundits around the country collectively gave a resounding thumbs up to the new electrified models' designs. Several commentators said that both EVs employ futuristic interpretations of current-day Jeep designs, that artfully incorporate a next-generation nuance while holding on to the decades-old iconic Jeep look. And that 'soul' appears to be what's resonating with potential buyers.
As far as performance goes, we don't yet have definitive figures for the Recon, although we expect it 4-wheel drivetrain to deliver range in excess of 250 miles and generate at least 400 hp. In contrast, the Wagoneer S aims to deliver 400 miles of range and dual motors developing upwards of 600 hp. That puts it in V8-powered Grand Cherokee Trackhawk territory with 0-60 mph times undercutting 3.5 seconds.
OUR THOUGHTS
We have to agree with the dealers and punters who were so smitten with these new-look Jeep EVs. They certainly do take the brand in a whole new design direction boasting a wonderful blend of futurism with Jeep's decades-old iconic DNA. But given that more and more rival electric SUVs are coming onto the market every couple of months, with range exceeding 400 miles, Jeep will have to push their battery performance hard to maintain an edge.