Block started out as a talented rally driver and co-founder of DC Shoes
He was a larger-than-life figure who redefined automotive culture
His immensely popular YouTube videos defined an era
The car world has lost a titan with the untimely death of YouTube superstar Ken Block. The American motoring legend was apparently on holiday when he was involved in a catastrophic snowmobile accident. He was 55.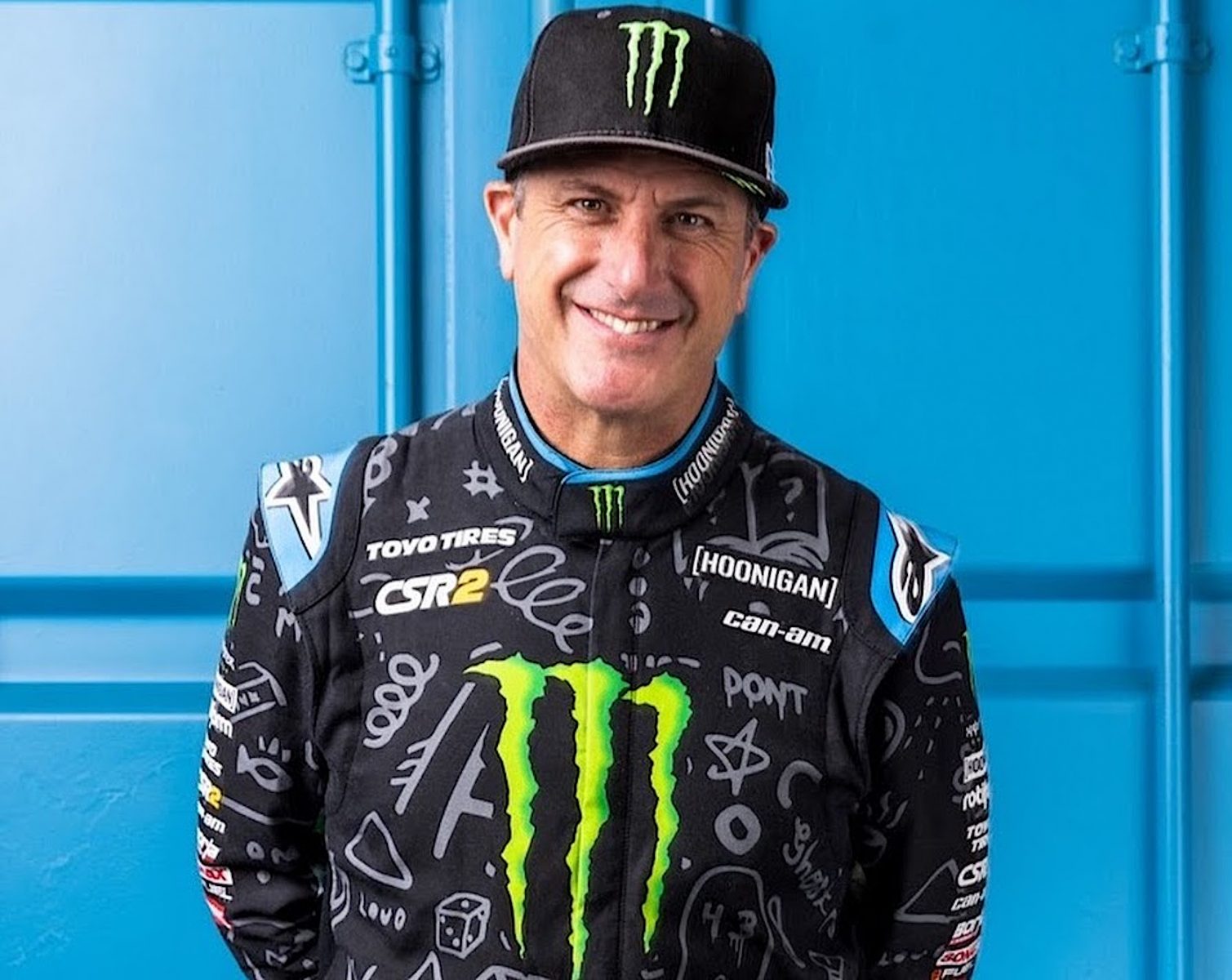 "It's with our deepest regrets that we can confirm Ken Block passed away today," read a statement posted to Instagram. "Ken was a visionary, a pioneer, and an icon. And, most importantly, a father and husband. He will be incredibly missed. Please respect the family's privacy at this time while they grieve."
Block was the Michael Jordan of motorsport, the Tiger Woods of hooning, and the Lionel Messi of drifting. He was a larger-than-life figure who changed the automotive culture with his other-worldly driving talent and hugely popular YouTube videos.
As co-founder of DC Shoes, he began rallying in his native USA in 2005, initially in the Rally America series. Within two years he was making cameos in the World Rally Championship, only to see his presence grow in 2010 when he signed a deal with Ford to drive for what was initially known as the Monster World Rally Team. Over the next two decades, he competed in no less than five different rally series, before appearing on Top Gear and Stunt Junkies showing off his incredible drifting talent.
But without a doubt, his biggest and most awe-inspiring contribution to global car culture was to create the Gymkhana video series, which initially started as a marketing ploy for DC Shoes. It may be hard to recall the days before Block's era-defining Gymkhana when "drifting" was still called power-sliding or oversteering, but he almost single-handedly lit the fuse of over-the-top car videos.
Of course, the multi-billion-dollar Fast & Furious franchise helped to popularize hooning and drifting, but no one man did more than Block to take the art of sliding a car to the masses in such a colorful, majestic way. The many Youtube videos, featuring Block piloting cars sideways—like the Subaru Impreza WRX STi, Ford Fiesta, Ford Focus, the 1400-hp four-wheel-drive Mustang 'Hoonicorn 2,' and even the latest all-electric Audi S1 Hoonitron around buildings and barriers, was a source of great enjoyment for millions of motoring fans. 
With each new video, the stakes rose, his machines got crazier and gutsier, the stunts got wilder, and the locations more exotic. He was as much at home screaming around the streets of London as he was tearing up the pavement in massive four-wheel drifts and tight donuts in Hollywood, Las Vegas and Dubai, just to name a few. His London video, for example, in which he launched his 1400-hp Mustang into the tight corners of downtown London, received more than 64 million views on YouTube making him a motoring phenomenon. 
When Top Gear's James May dared to sit next to Block driving his Subaru Impreza at a California airfield back in 2010, May said of Block, "He is more like a PlayStation character who has emerged into the real world." Couldn't agree more.
OUR THOUGHTS
Having reached megastar status, Block officially 'retired' from doing Gymkhana in 2020, handing the driving reins of the franchise over to Travis Pastrana. But his retirement was short-lived as he very quickly joined Audi to launch a new, all-electric series of videos. His first, called Electrikhana, was released just over two months before his death and saw Block and an extreme, all-electric homage to the original Audi Quattro rally car, take over the neon-lit streets of Las Vegas. I met him once at Goodwood and found his happy-go-lucky personality and love for cars addictive. He was due to appear as a special guest at the Toyo Tires stand at the Tokyo Auto Salon on January 13, a show that he really enjoyed. He had a vision and talent that only comes along once in a lifetime. RIP Mr Block. The motoring world will miss you sorely.