Having just debuted at the Gaikindo Indonesia International Auto Show (GIIAS) 2023 in Jakarta, the all-new Mitsubishi Xforce SUV is strongly rumoured to be headed for Malaysia too. As a full-production version of the XFC Concept that was unveiled in Vietnam last year, the Xforce is a B-segment SUV that will directly knock horns with the Honda HR-V and Toyota Corolla Cross.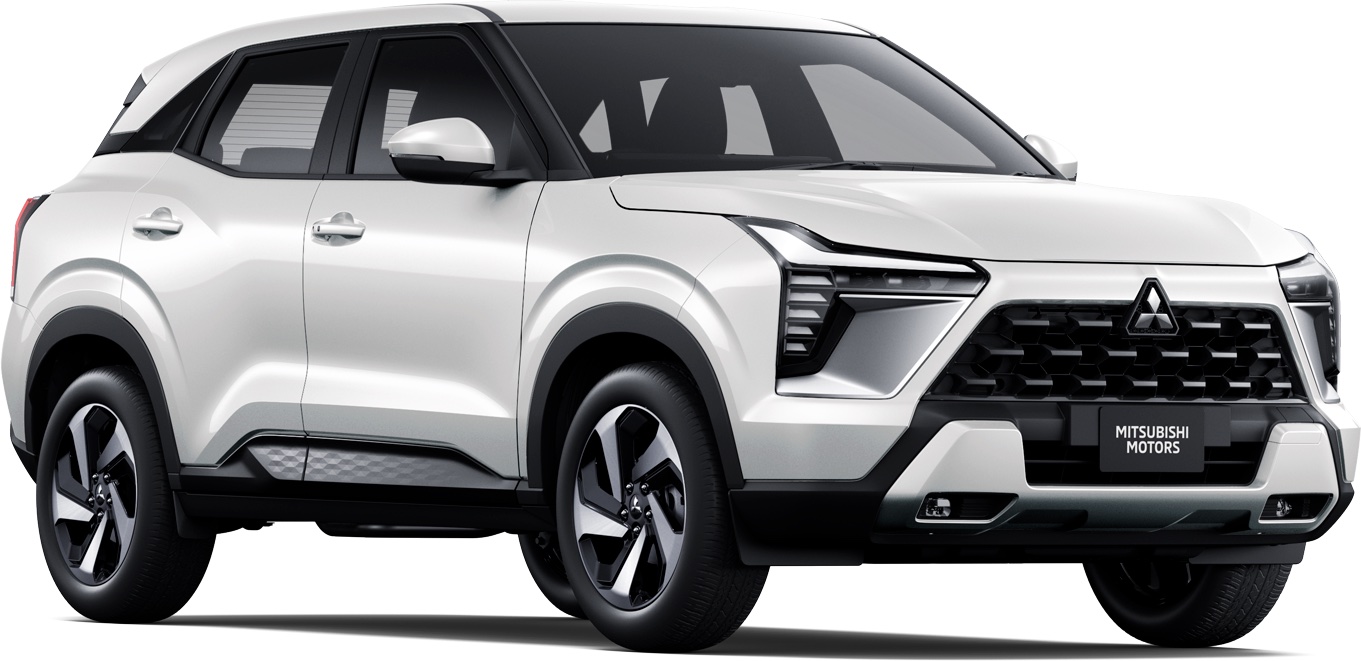 One look at the styling and it's easy to see that this crossover stands apart from Mitsubishi's globally focused lineup, which includes models like the ASX and Eclipse Cross based on the Renault Captur. With a strong emphasis on handling, comfort, and utility, Mitsubishi claims that the region asks for a more SUV-like appearance—a "stylish yet robust, authentic SUV design" in a compact size.
To give it the unique flavor requested by the market, a floating roof, flared fenders, and the most recent iteration of Mitsubishi's Dynamic Shield face define the car's totally new profile. T-shaped signatures are used in both the front and backlighting to make them appear wider and more stable.
Designers have excelled inside as well with a 12.3-inch hi-def touchscreen and an 8.0-inch instrument cluster facing the driver (with multiple themes for those who enjoy hi-tech entertainment. Based on the latest Triton, the cabin features a low-set dashboard for enhanced visibility and a better user interface.
In addition to conventional Apple CarPlay and Android Auto connectivity, the central screen has a multimeter display that pays homage to the original Pajero and an eight-speaker Yamaha system has also been fitted. With four sound modes to choose from—Lively, Signature, Powerful, and Relaxing—it is advertised as providing "well-defined mids and highs and dynamic bass even on rough roads."
Sharing the same platform as the Xpander, the Xforce is larger than the current HR-V, and slightly smaller than the Corolla Cross.
Mated to a CVT, the new Xforce employs the same 1.5-liter MIVEC gasoline engine found in the Xpander, a powerplant that generates 105 ps and 141 Nm of torque. All brakes have been upgraded to discs.
With its specially tuned suspension, quicker gear ratios, and larger-diameter rear shock absorbers, the front-wheel-drive Xforce has been specifically designed to cater to the needs of motorists on ASEAN roads.
Incorporating four modes—normal, wet, gravel, and mud, the wet mode gives the car beefed-up handling and stability on wet roads during heavy rain and even flooding. It is also fitted with some tech made famous on the legendary Lancer Evolution—Mitsubishi's unique Active Yaw Control (AYC), which expertly switches torque between the two front wheels for maximum grip.
OUR THOUGHTS
The Xforce will be built at Mitsubishi Motors' Krama Yudha Indonesia and is scheduled for launch over the next few months in Indonesia, other ASEAN countries, Latin America, the Middle East, and Africa. And we are expecting it to land in Malaysia by early next year although the carmaker are keeping tightlipped about a launch date. Pricing is still under wraps too, but from its Indonesian pricing, we can guess the Malaysian version should hover around RM114,500. From what we see here, we think the HR-V and Corolla Cross have something to worry about.