In Monterey, California on August 18, a unique event called 'The Quail, A Motorsport Gathering' opened its doors. At around this time each year, car connoisseurs and enthusiasts from all over the world gather on the Monterey Peninsula to celebrate outstanding automotive design and engineering, and this year two of the highlights were the Maserati MCXtrema, and the Lotus Type 66.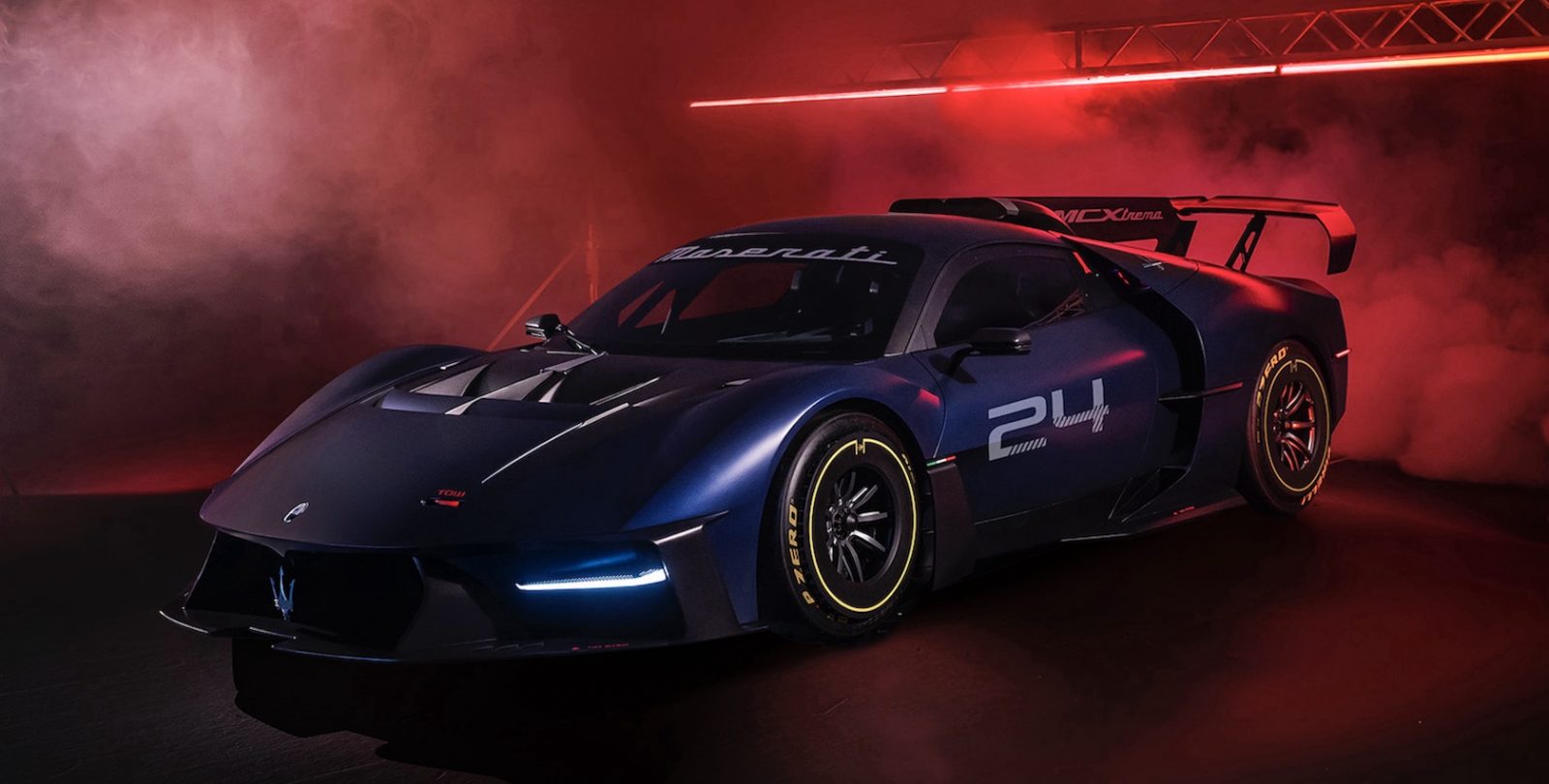 Designed for the track, the MCXtrema has no type approval to be driven on the road. Powered by a 730 hp 3.0-liter V6, Maserati tells us that only 62 units of this beast will be built. Using updated turbochargers and exhaust, engineers extracted an extra 109 hp over the MC20, with the engine mated to a paddle-shifted 6-speed sequential gearbox.
The car is as aggressive looking as a pure race car. In addition to its adjustable wing, flat underbody, and splitter, Maserati has employed a longitudinal spine. It splits the roof-snorkel intake and apparently increases mid-corner stability and rear-wing downforce.
Basically speaking this hypercar is a modified MC20 for the track. Maserati tells us that only 62 of these cars are planned for production. About half of those will land in the U.S., which also happens to be the largest MC20 market.
It is dedicated to a selected, highly discerning clientèle in terms of performance, sophistication of design, luxury – all the hallmarks of a Made in Italy product – and extreme driving experience.
Lotus Type 66
Meanwhile, Lotus has brought history back to life with the world premiere of the Type 66 – and confirmed the stunning track-only car will go into production. It brings to life a 'lost Lotus' drawing board program from the brand's world-renowned motorsport heritage, combining it with today's state-of-the-art racing technology and components.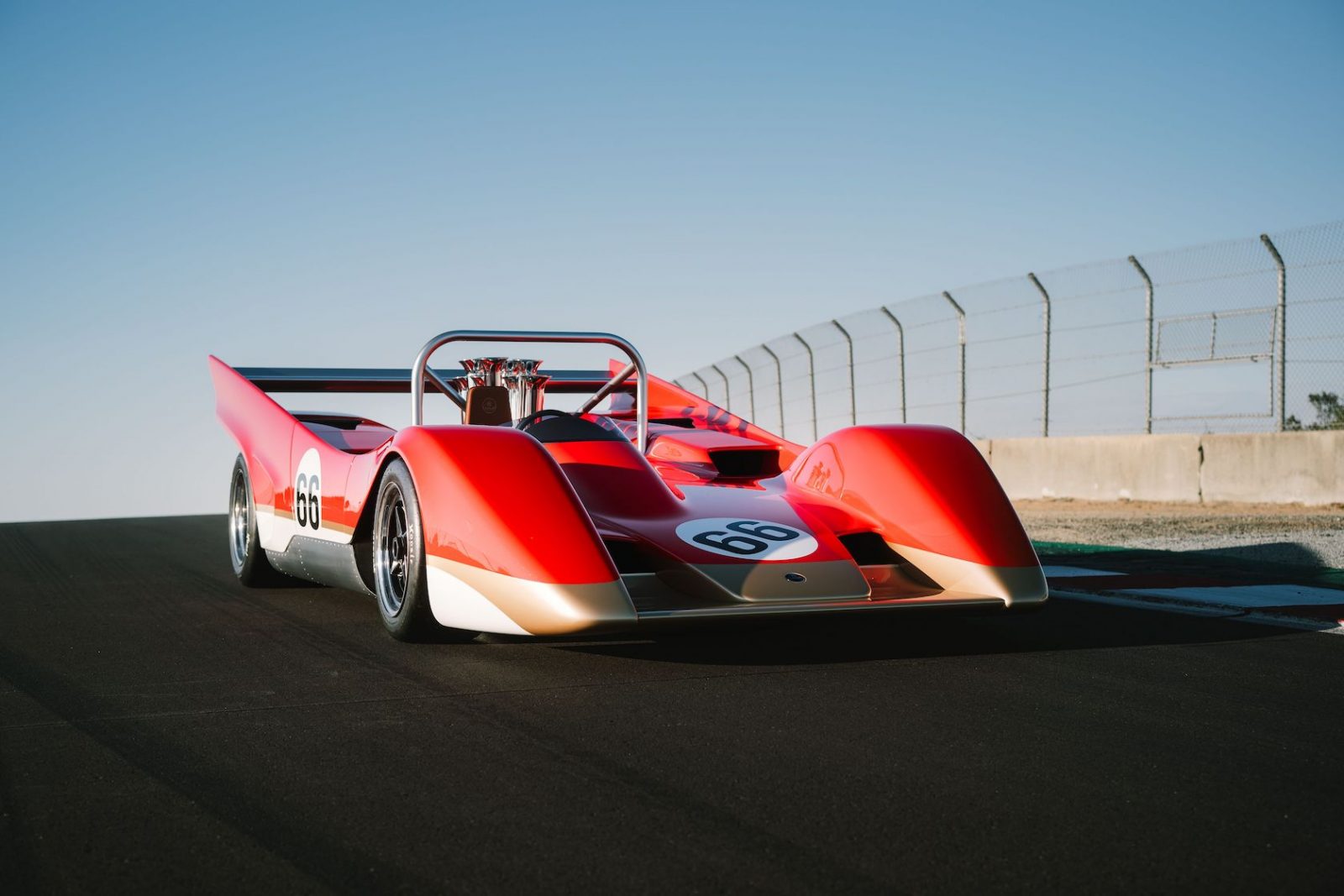 Back in the late 60s, Lotus founder Colin Chapman ordered Team Lotus draftsman Geoff Ferris to come up with a design for a Group 7 racer. That never went beyond technical drawings and scale models, but it has been brought to life 53 years later with the Type 66.
This rare machine has been launched in Lotus' 75th anniversary year and is a testament to the brand's desire to reimagine the best elements of its heritage, updating them in the most exhilarating way possible. Only 10 examples of this 'rediscovered and reimagined' Lotus V8 will be built. It's a total number selected to commemorate the number of races the Type 66 would have competed in during the 1970 season.
Lotus has not confirmed what engine will power the Type 66 but says that it will be a "period-appropriate V-8 pushrod." This has a forged aluminum crank, pistons and con rods, plus a spectacular set of individual induction trumpets, and is targeting a power output of around 819 hp.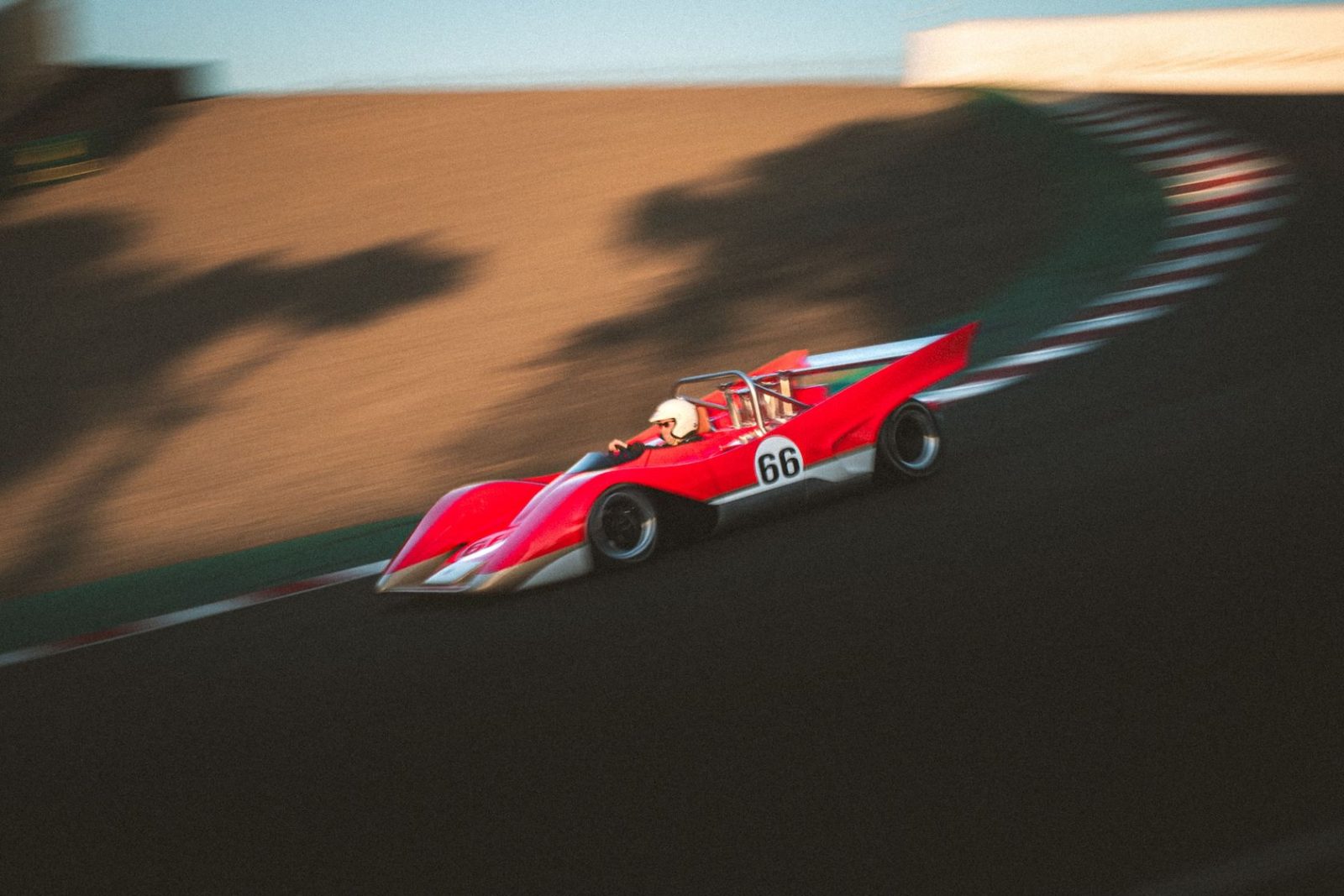 The car made its public debut in a heritage-inspired livery – reflecting the red, white and gold colours Lotus raced in during the early Seventies – and which could have adorned the Type 66, alongside the all-conquering Lotus Type 72 F1 car. Expect a seven-figure price though–a little over $1.3m.
OUR THOUGHTS
If you're an enthusiast with a healthy bank balance and want a piece of history, or something that's mad and track-focused with loads of grunt, then either of these cars is worthy of a bid. We'd tend to lean towards the Lotus though for so many reasons — but recommend you get cracking because those ten limited Type 66 examples will be snapped up in no time.