The range battle is on. Mercedes-Benz just revealed its new Concept CLA Class electric vehicle (EV) that boasts a longer range than any Tesla on the market as the German carmaker challenges the genre leader for range dominance.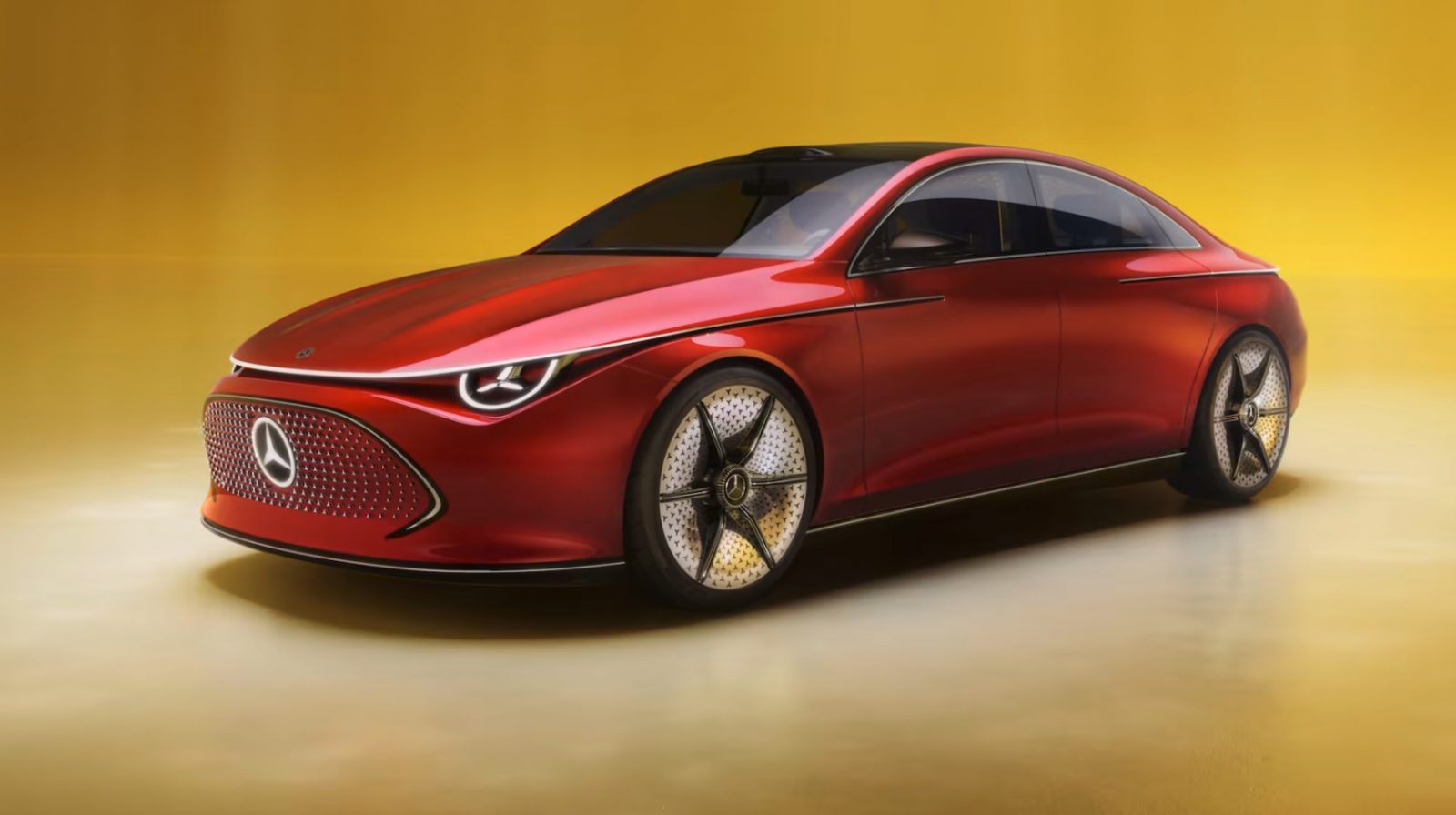 Unveiled at the IAA Mobility auto show in Munich over the weekend, Mercedes introduced a near production-ready EV that it says will do 750 kms (or 466 miles) on a full charge. However, by the time it gets to the U.S., we feel the EPA will give it a more realistic 400 miles or something in that neighborhood. By comparison, Tesla's Model 3 Long Range currently delivers 333 miles.
To make EVs more appealing to a wider audience, manufacturers like Mercedes are starting to offer more compact, better-looking EVs, and giving them more range—beating Tesla's best while staying comparable with current hybrids and gasoline-powered cars—and super fast charging capabilities while making them more affordable.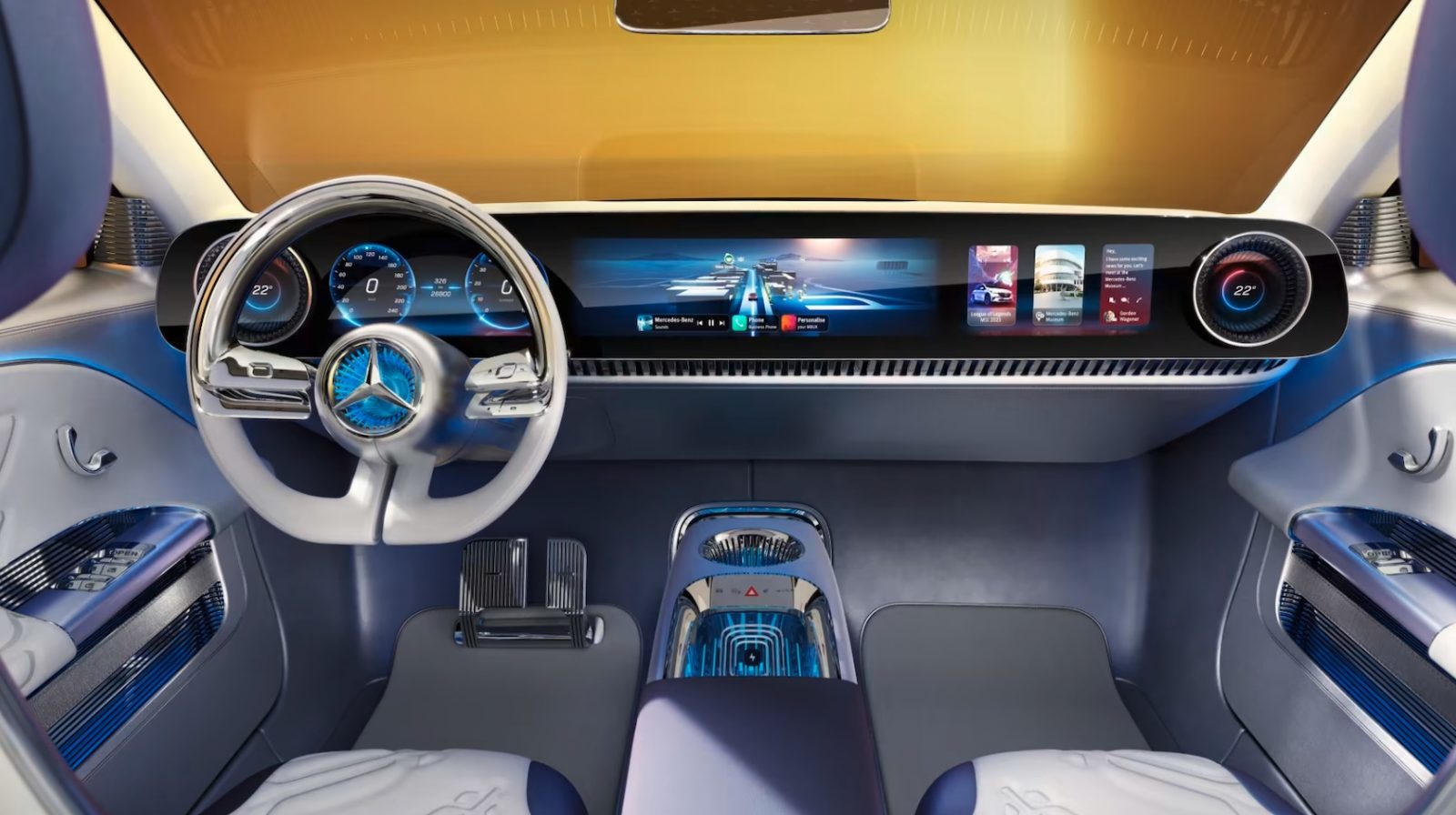 The existing product naming and commentary claiming it to be "close to production" tell us that aspects seen in Munich will appear in the full redesign of the CLA.
Production of the new EV should start in late 2024, according to the carmaker, which suggests that we can expect to see it in U.S. showrooms as a 2025 model. One source tells us that we can also expect three spinoffs from the new CLA—a wagon variant, and two SUVs that are likely to turn into GLA and GLB replacements.
Employing the new Mercedes-Benz Modular Architecture (MMA), the next-gen CLA-class is around the same size as the current CLA. Design highlights include a beautifully sculpted shark nose that should make it to production albeit in a slightly toned-down form, and smooth side panels with a flowing Coke-bottle shape. It also boasts a rare-for-EV long hood as Mercedes plans to offer ICE engines as well.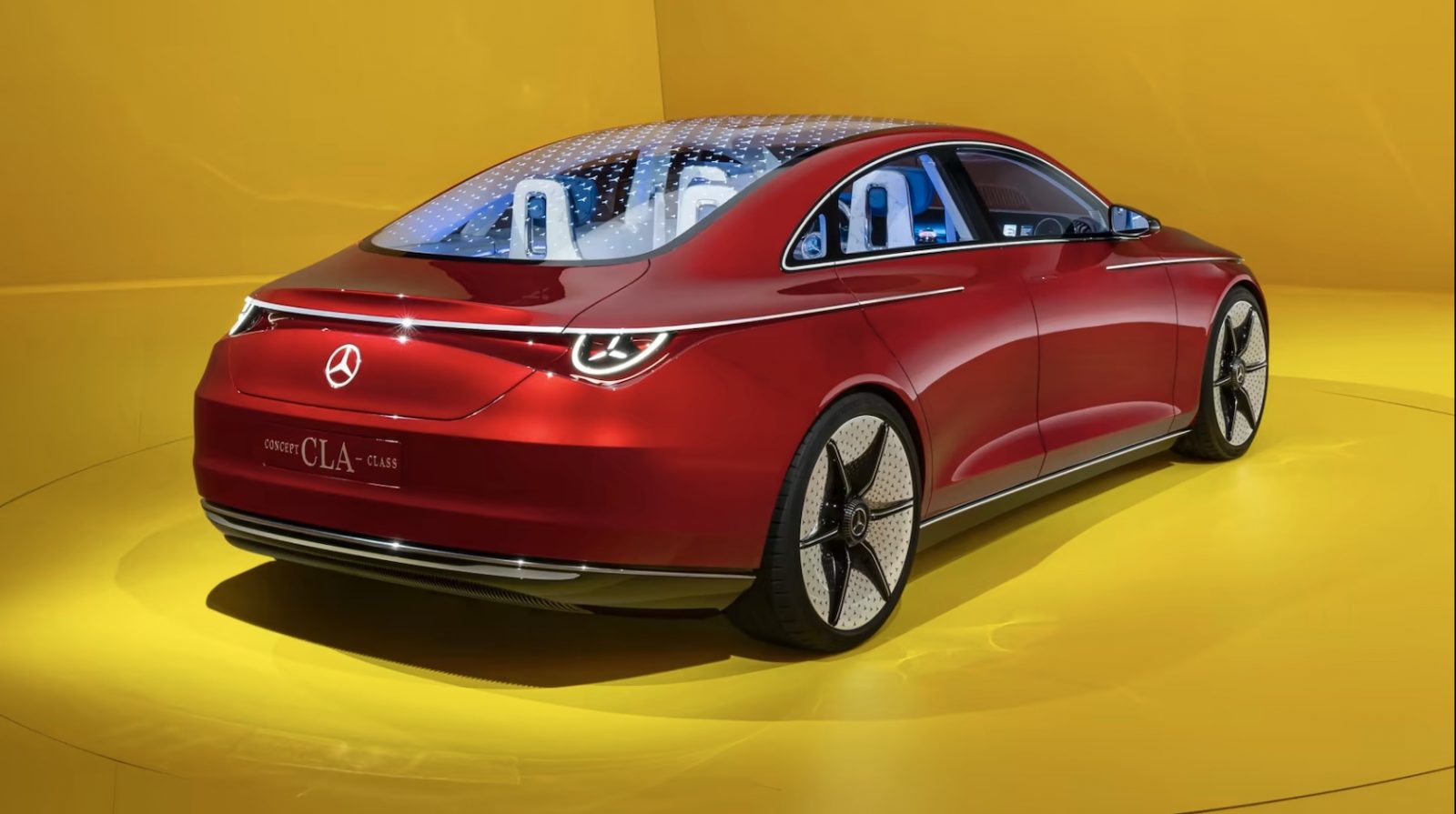 Generating 235 hp the single rear-mounted motor and battery employ 800-volt architecture which the carmaker says is good for around 750km of range—a figure that would translate to around 400 miles in EPA speak. And just as critical as range, the new 800-volt setup allows for DC fast-charging at 250kW which is expected to add up to 200 miles of range in just 15 minutes.
Two other highlights of the new electric Mercedes CLA will be an EQXX-inspired MBUX Superscreen that spans the entire cabin, as well as Level 3 capability. Similar to the current touchscreen design, the lengthy panel continues across to the opposite side, where your passenger can watch movies, fiddle with the audio system, and even send sat-nav info to the driver. Sensors on the roof also strongly hint that this car will offer Level 3 autonomous driving capability at some time in the near future, although exactly when is unclear.
OUR THOUGHTS
At last, we are finally seeing EVs that offer far more real-world practicality, even from luxury carmaker Mercedes-Benz. With its compact size, good looks, class-beating range, and super-fast charging capabilities, as well as a 'rumored' more reasonable price, the new electric CLA will take the battle right up to industry leader Tesla and give its highly lauded Model 3 a real run for its money.