The electric Volvo EX90 will replace the aging XC90
The EX90 is scheduled to be unveiled on November 9, with sales to start next year
Volvo's new SUV boasts an 'invisible' 360-degree shield of safety with LiDAR, and multiple cameras and sensors
Volvo was the first carmaker to introduce and patent the three-point seatbelt design in 1959 in models like the Amazon and PV544. Now, some 63 years later, the Swedish carmaker wants to redefine its 'protecting lives' strategy by becoming 100 percent carbon-free and allowing the car to see by itself with a record number of cameras and sensors. 
The 2024 Volvo EX90 is the Swedish automaker's new flagship — and it's electric. This three-row, seven-seat SUV packs all of Volvo's latest infotainment and safety tech, so its electric powertrain is an important statement of Volvo's commitment to going all-electric in the future.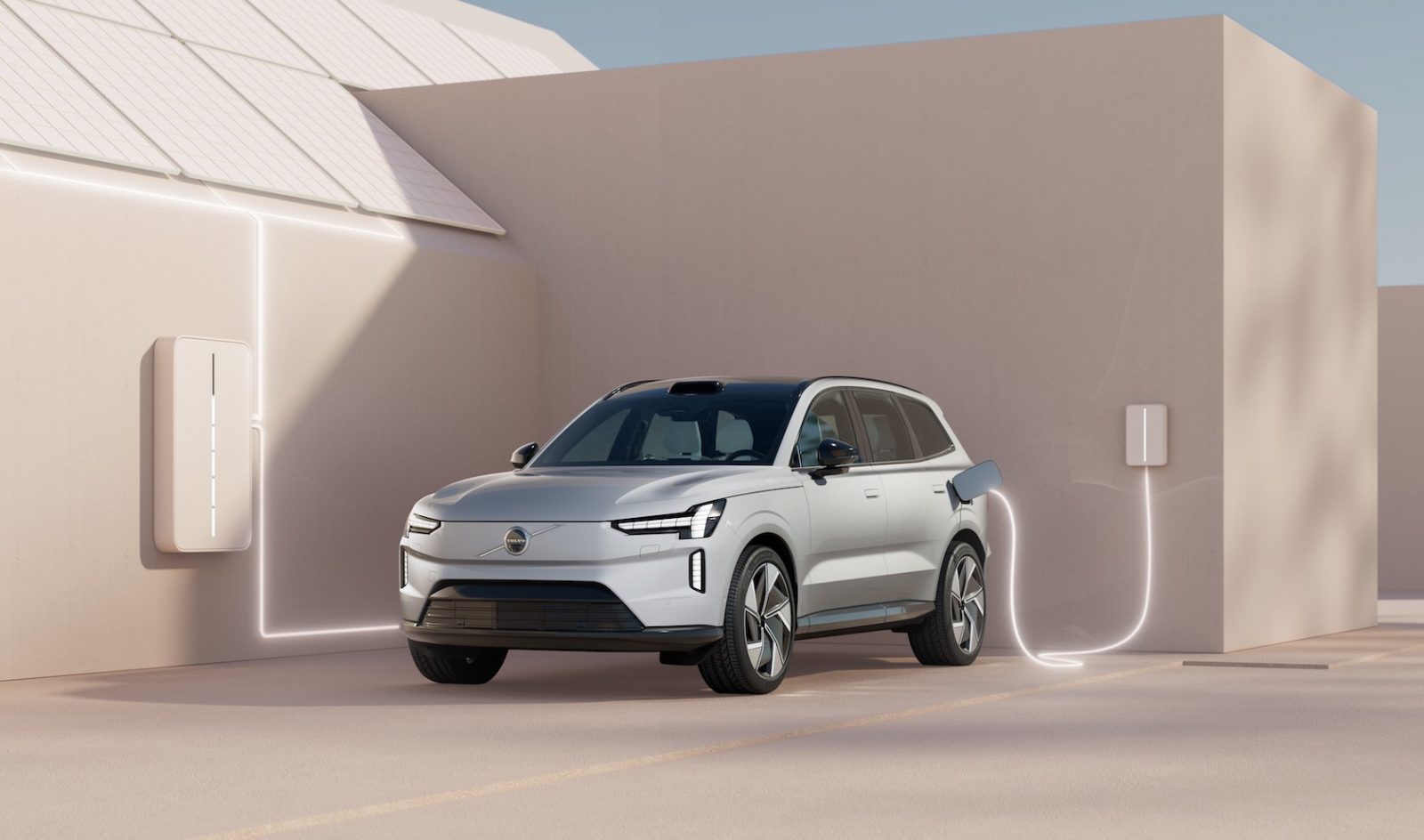 In November, Volvo will replace its aging XC90 with an all-new, electric flagship SUV called the Volvo EX90. Slated for a November 9 debut, this crossover is expected to look much like last year's Recharge Concept car, seen above. The EX90 will speed up Volvo's switch to a fully electric lineup, a range that will be built at Volvo's plant in South Carolina that will produce only EVs. 
The EX90 isn't a standalone EV. Its styling and tech will set the tone for future Volvos. The business case isn't EV-specific either. The EX90 has the same proportions as Volvo's popular XC90 SUV, but it takes a leap forward in the tech department. Volvo isn't trying to prove that it can make an EV; it's already done that with the XC40 Recharge and C40 Recharge. It's just trying to make a good car.
The brand's new crossover will employ a new combination of sensors inside and out to advance its assisted driving and safety systems. In advance of the November debut, Volvo is drip-feeding information on its new safety suite of technology.
The new EX90 will be fitted with eight cameras, five radar units, 16 ultrasonic sensors, and a forward-facing LiDAR (Light Detection and Ranging) device. Translated that means this system constantly scans the vehicle's environment to create an "invisible" 360-degree shield of safety, with the LiDAR system generating a 3D map of the road ahead. This tech reinforcement will take the car one step closer to Level 3 autonomous driving capability.
Its LiDAR system will be positioned on the roof over the windshield in a bespoke pod, a place that has the best chance to detect obstacles, and will be able to 'see' pedestrians up 820 feet away. Volvo also reports that this new advanced system will be able to detect difficult-to-spot objects, like a black tire lying on the road at night, up to 390 feet. The brand says its new LiDAR and other sensors will become standard on all models within the decade. In welcome figures, Volvo bosses predict the tech could reduce severe crashes by up to 20 percent, and lower overall crashes by up to 9 percent.
Engineers also say that the EX90 will boast technology called a "driver understanding system," which can be interpreted as a step beyond today's driver attention monitoring systems. In saying that, Volvo claims the car will be able to sense if a driver is "distracted, drowsy or stressed," and then take action to help. Stay tuned for more updates.