Audi Malaysia has just announced that the Q6 e-tron will be debuting in Malaysia in 2024, while its electric motor, which will be shared with the Porsche Macan EV, has just started production in Hungary.
Audi's e-tron GT and Q8 e-tron range, which were both introduced at the same time this year, are currently available in Malaysia. Although the forthcoming Q6 e-tron hasn't even been officially unveiled to the public yet, we do know that it will be constructed on the Premium Performance Electric (PPE) platform, which Audi and Porsche are working together to build. The 800V PPE platform serves as the foundation for the forthcoming Porsche Macan electric vehicle as well.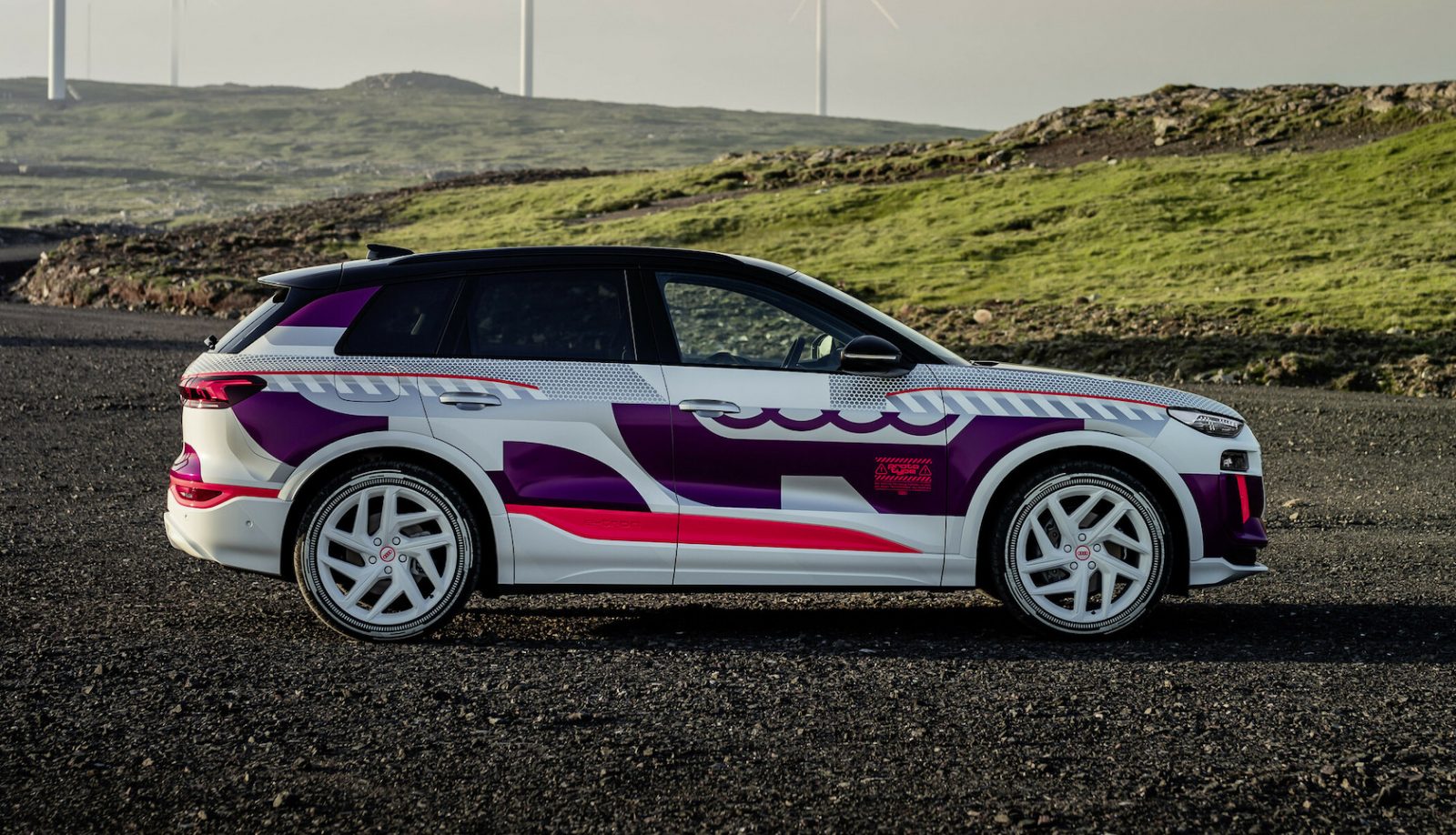 To produce the electric motor for the Q6 e-tron, Audi had to set up three additional lines at its Hungarian facility. "This factory is predestined for the production of these highly compact and efficient electric motors for the PPE," said Audi CEO Gernot Döllner.
Audi has so far unveiled the "Audi Q6 e-tron Prototype," which, despite its red and colourful livery, appears to be nearly production-ready. Aside from design, Audi has published technical posters showcasing the Q6 e-tron's cutting-edge safety features, digital light signature customization, and headlight technology."
The start of production in Hungary marks an important milestone in the ramp-up of production of the Audi Q6 e-tron," stated Gerd Walker, a board member of Audi responsible for production and logistics. "I know from personal experience how passionately the team at Audi Hungaria works and how systematically it advances the further electrification of the world's largest engine plant. With its enormous expertise in drive systems and net carbon-neutral production, the Hungarian site is an indispensable part of Audi's global production network.
OUR THOUGHTS
Audi's colour scheme is wild, and to tell the truth, we'd love this Q6 e-tron to come to market just like this. Employing the same powertrain as the Macan EV, the Q6 e-tron in Malaysia will join the RS e-tron GT, Q8 e-tron, and Q8 Sportback e-tron family, offering some of the best-looking EV styling on the market.