Mazda revealed its MX-30 REV using a rotary-powered generator
The Ferrari stand was like a homage to Maranello
Mitsubishi and China's BYD displayed for the first time
I have just returned from a car event that needs to be featured on Carlist. Held at the huge Makuhari Messe complex 30 minutes east of Tokyo, it's the 8th running of the Automobile Council event, a car show that features new car launches and classic car dispalys and sales. In fact, yesterday, we actually introduced a radical, one-off electric sports car — the AIM EV Sport 01, that had its world debut here. But today we felt it was essential to do a separate story on the other classic cars on show.
So last night, we ran a piece on the fully electric EV Sport 01, but today we thought we'd introduce some of the other cars that made this event more than worthy of our coverage.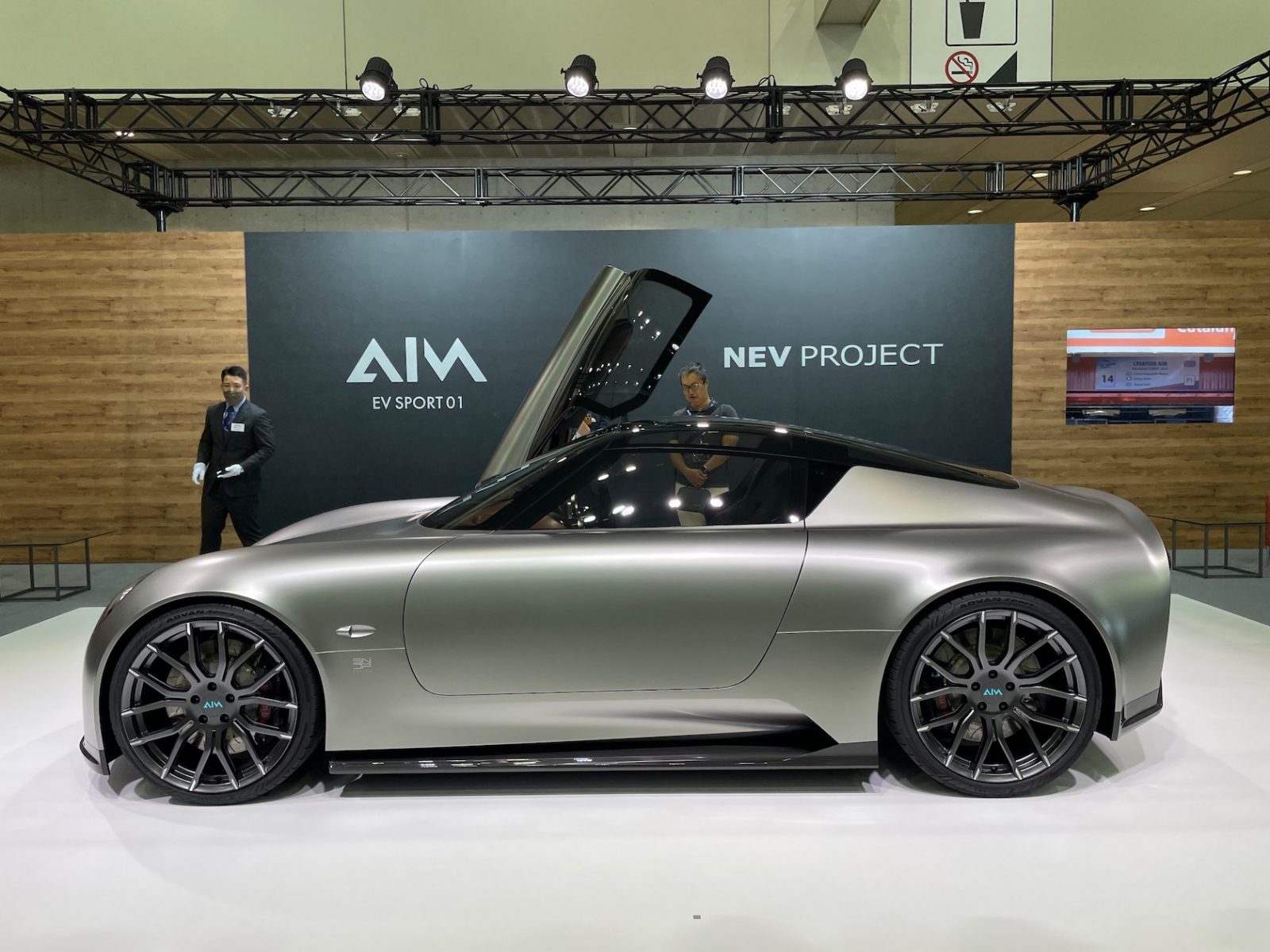 In addition to that shock 600-hp electric EV Sport 01, a prototype that will be driven up The Hill at the Goodwood Festival of Speed each day from July 13-16, Mazda also revealed their MX-30 REV for the first time in Japan, a car that employs an 830cc 74-hp rotary engine as a generator that kicks in to charge the onboard batteries. Boasting a range extender system means that drivers do not have to constantly worry about range anxiety. It was also good to see Mazda highlighting its rotary engine and "MX" model name by leaning on historical models such as the Bertone-designed 'MX-81 Aria,' a concept car that was the brand's first-ever use of the MX name.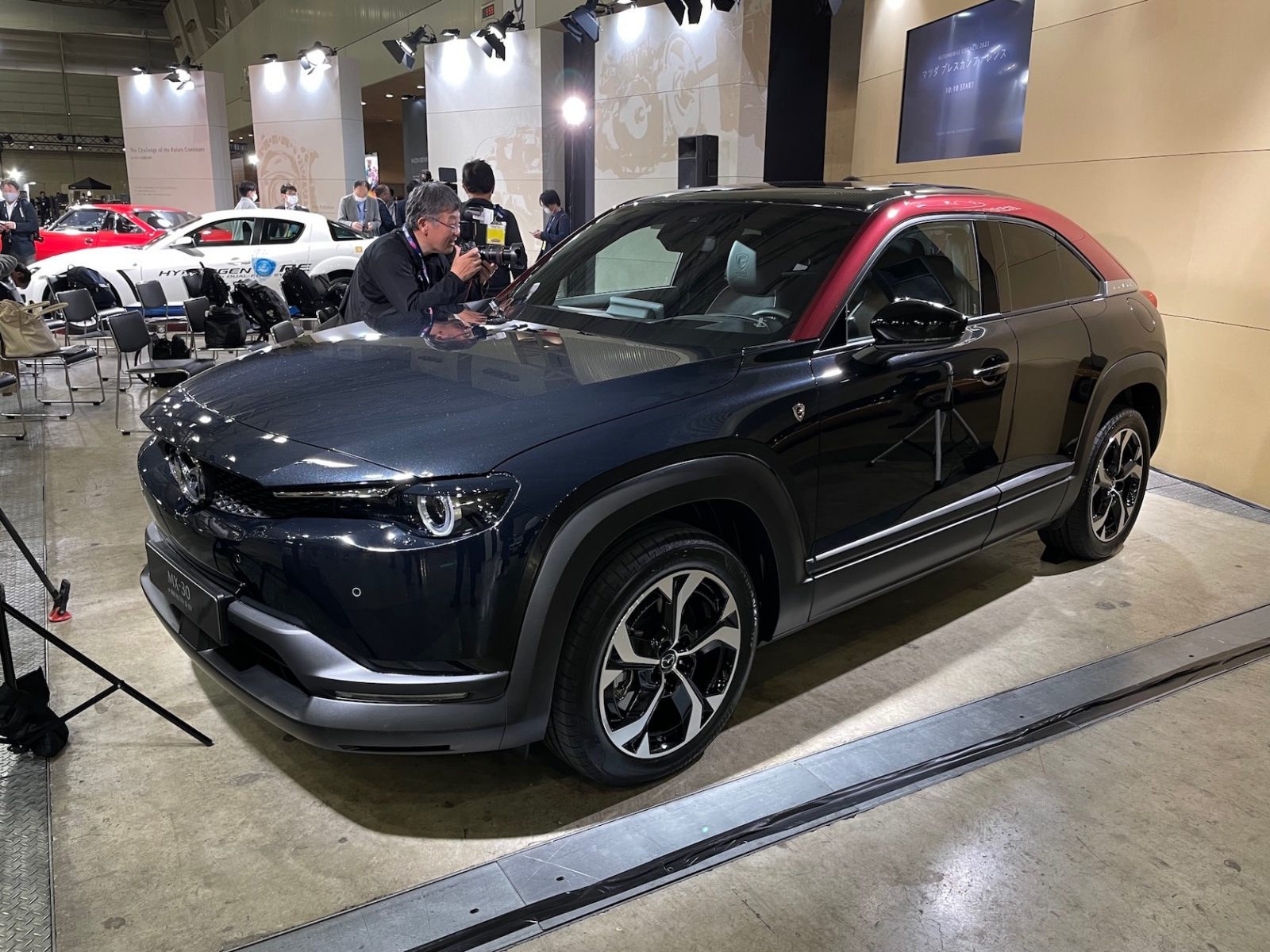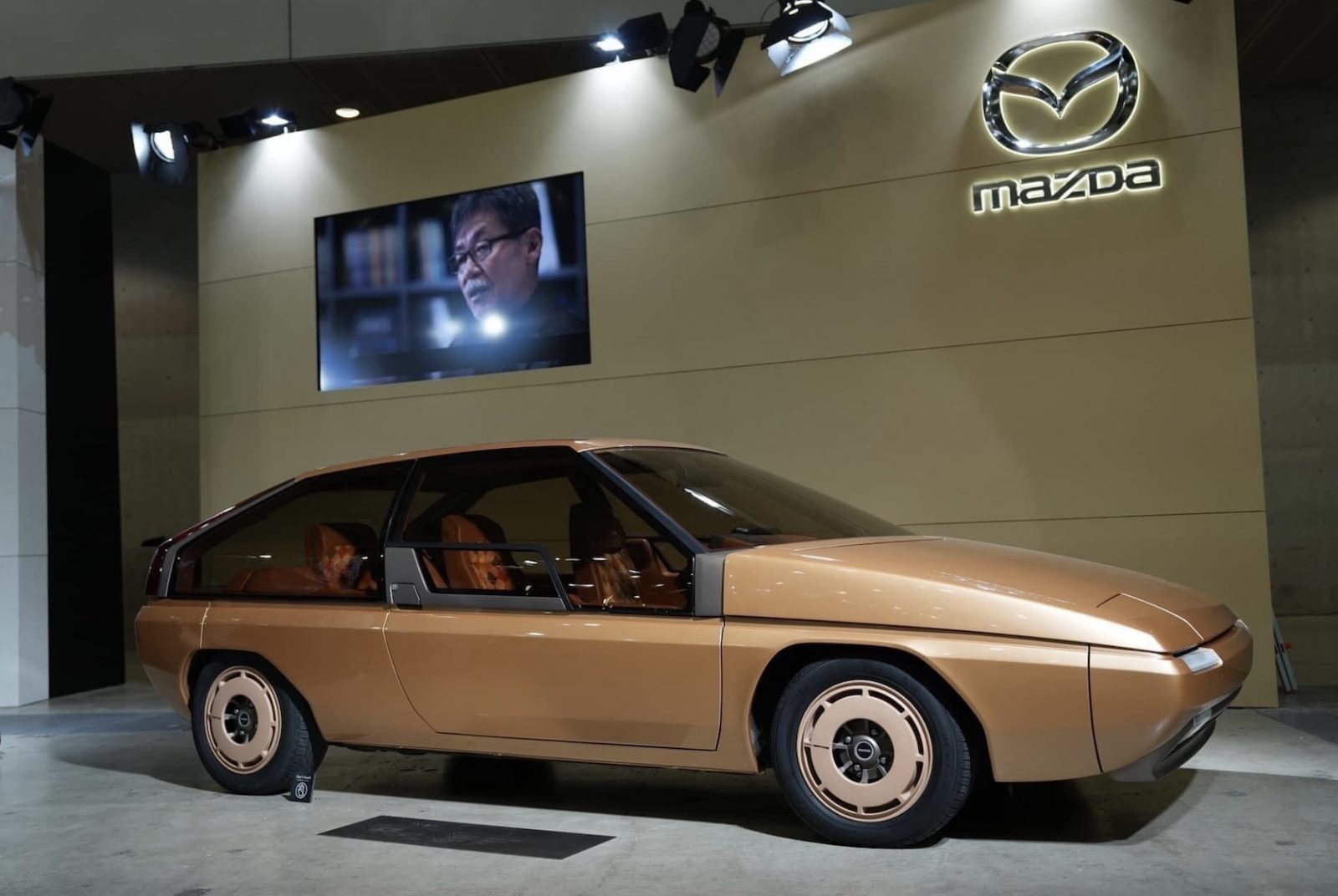 But what caught the attention of the hundreds of gathered media was the Ferrari display in the middle of the hall—it was like a homage to Maranello. This display featured legendary models such as the F40, F50, Enzo, and the 288 GTO as well as numerous several other Modena classics. Other classics on display included a couple of Jaguar E-Types, an Aston Martin DB6, a BMW 2002 Turbo, A Citroen SM, a Ferrari Dino 246, a Lancia Delta Integrale, a 1967 Alfa Romeo Giulia Sprint, a Triumph TR4, a Maserati Mistral Spyder, an Austin Healy 100, a 1972 Nissan Skyline GT-R as well as numerous Porsche 911s.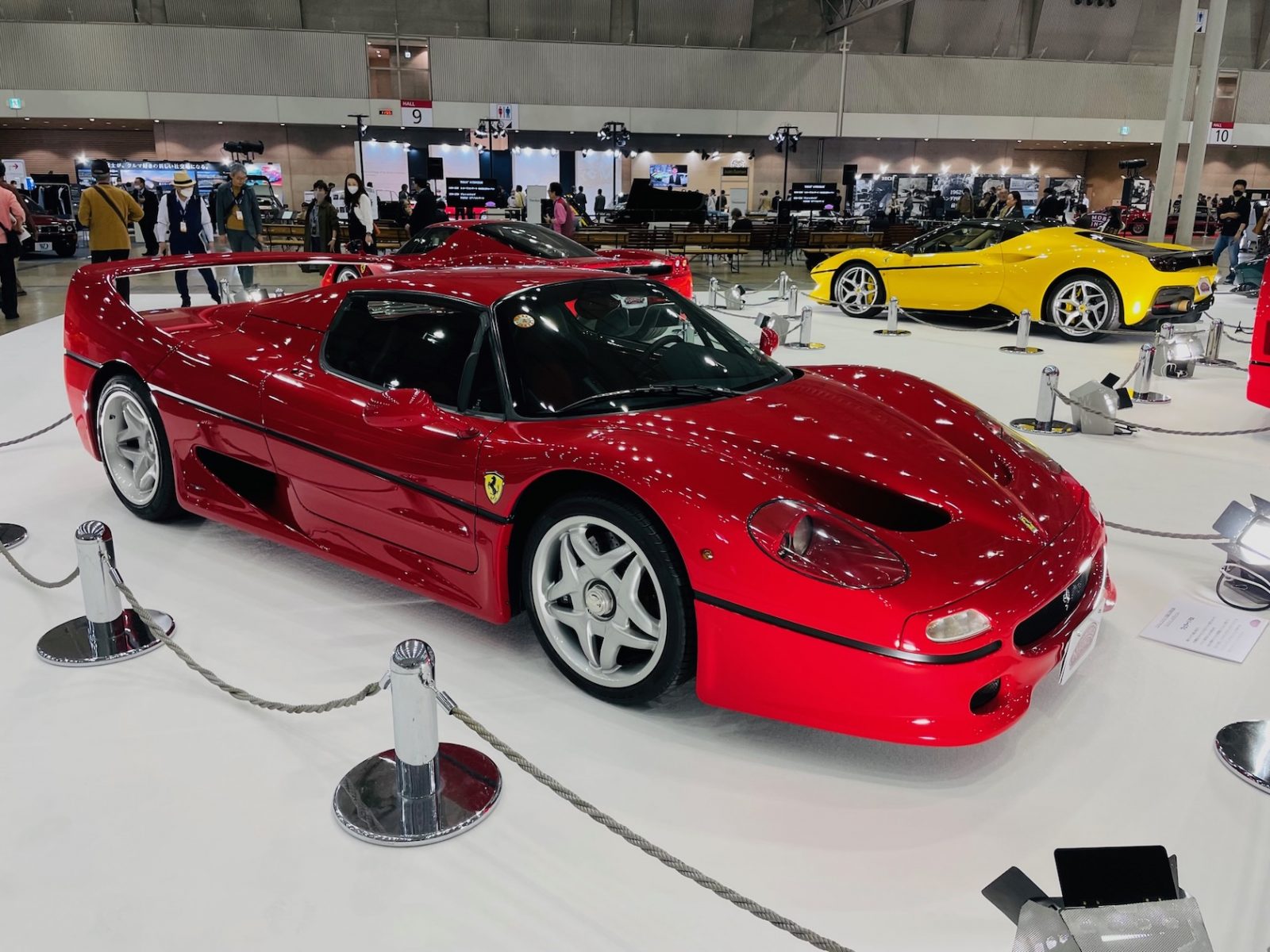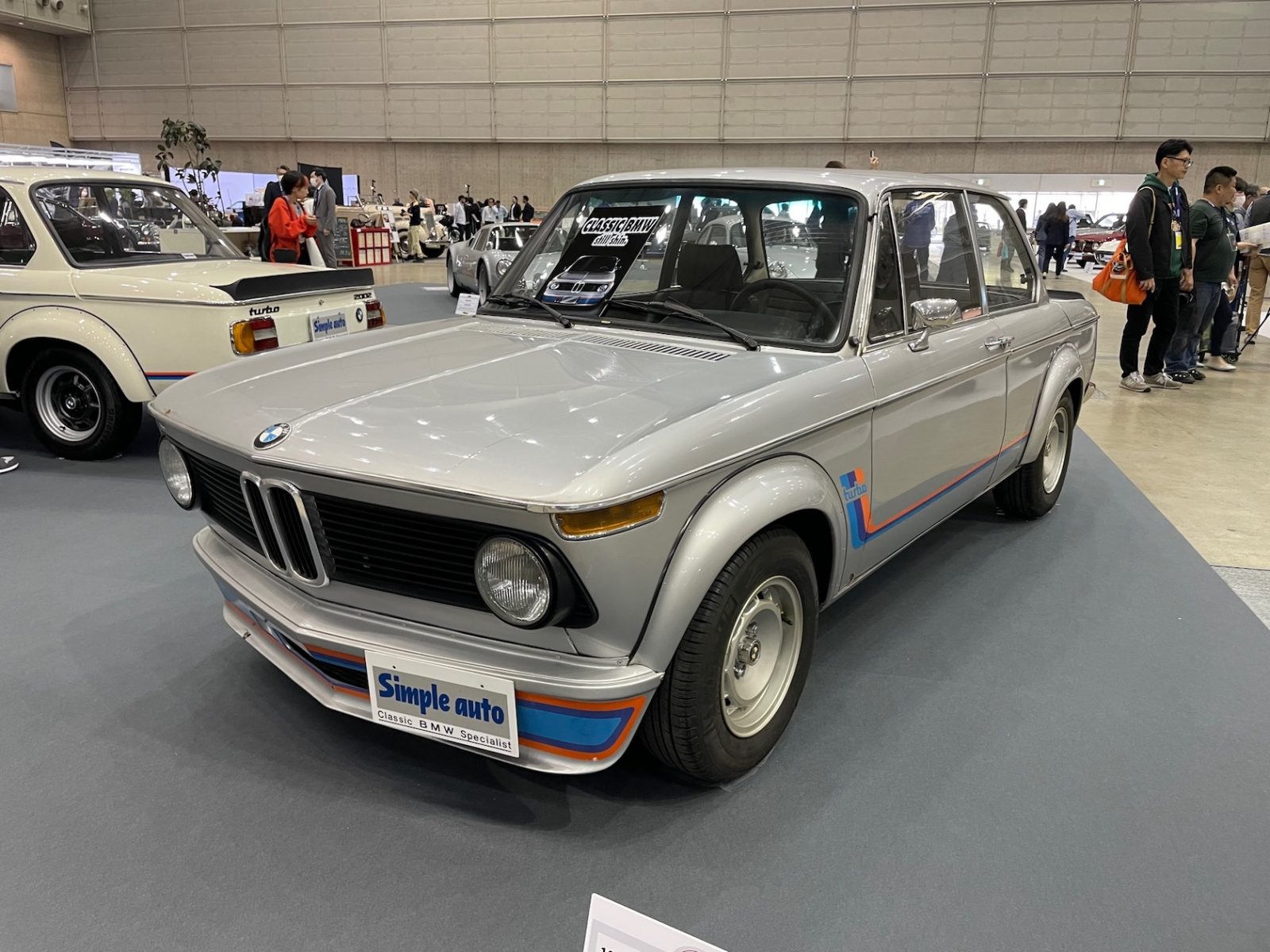 At the Mitsubishi Motors stand, which is making its first appearance at the Automobile Council, the company showcased its 4WD models and EVs including the Outlander PHEV, Eclipse Cross PHEV, the electric eK Cross EV, Outlander PHEV Asia Cross Country Rally model, and the MiEV Evolution III Pikes Peak International Hill Climb version, showcasing the company's commitment to off-road and motorsport.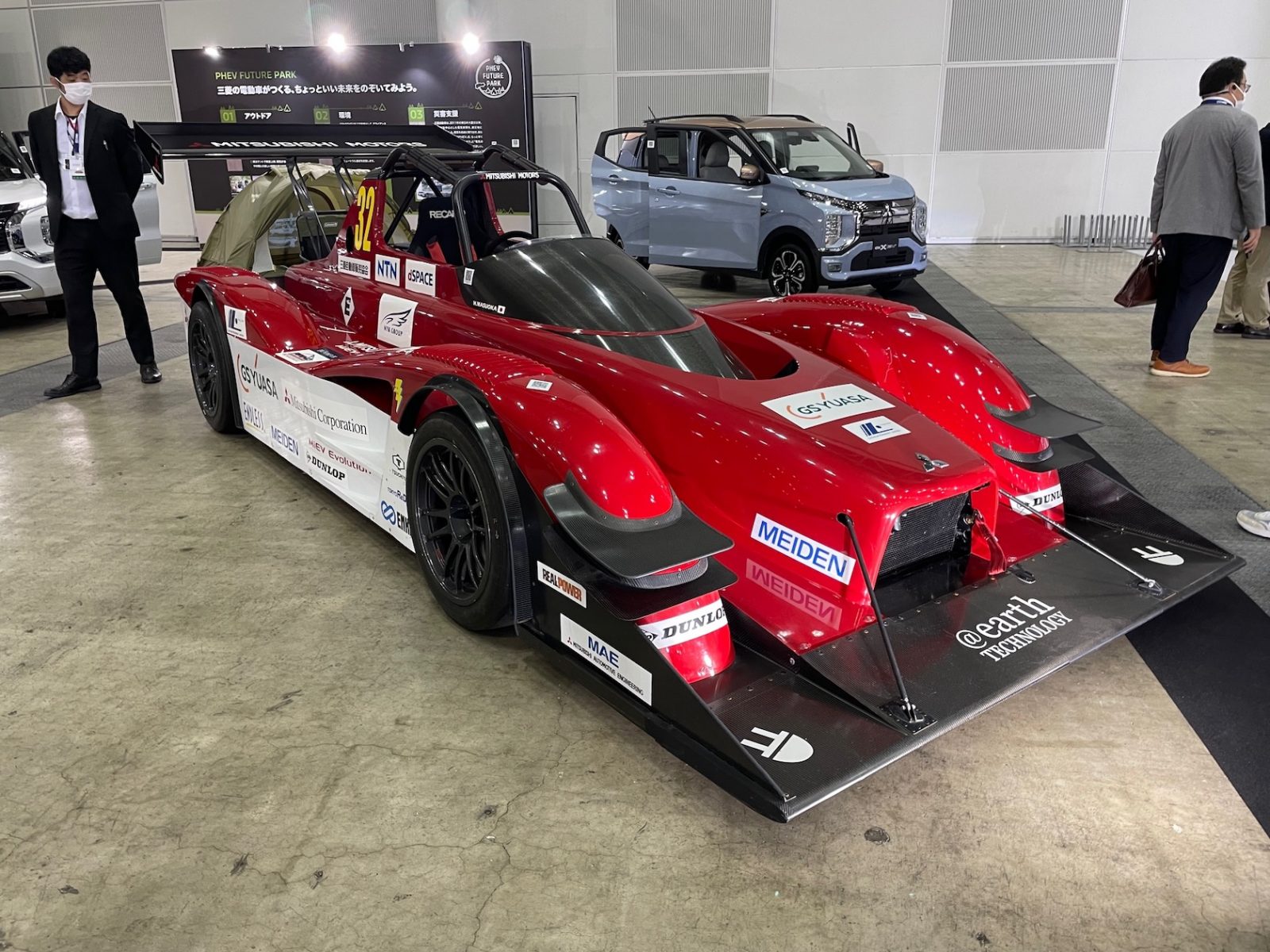 The Nissan stand featured actress Kazue Ito's beloved Cima sedan (1990), a Pao from 1989 and a 300ZX of 1998, three hugely popular cars with Nissan fans. Curiously, there is a quiet boom going on in the West for the early 1990s so-called 'Pike Cars' (a term used to express 'retro meets modern') like the Pao.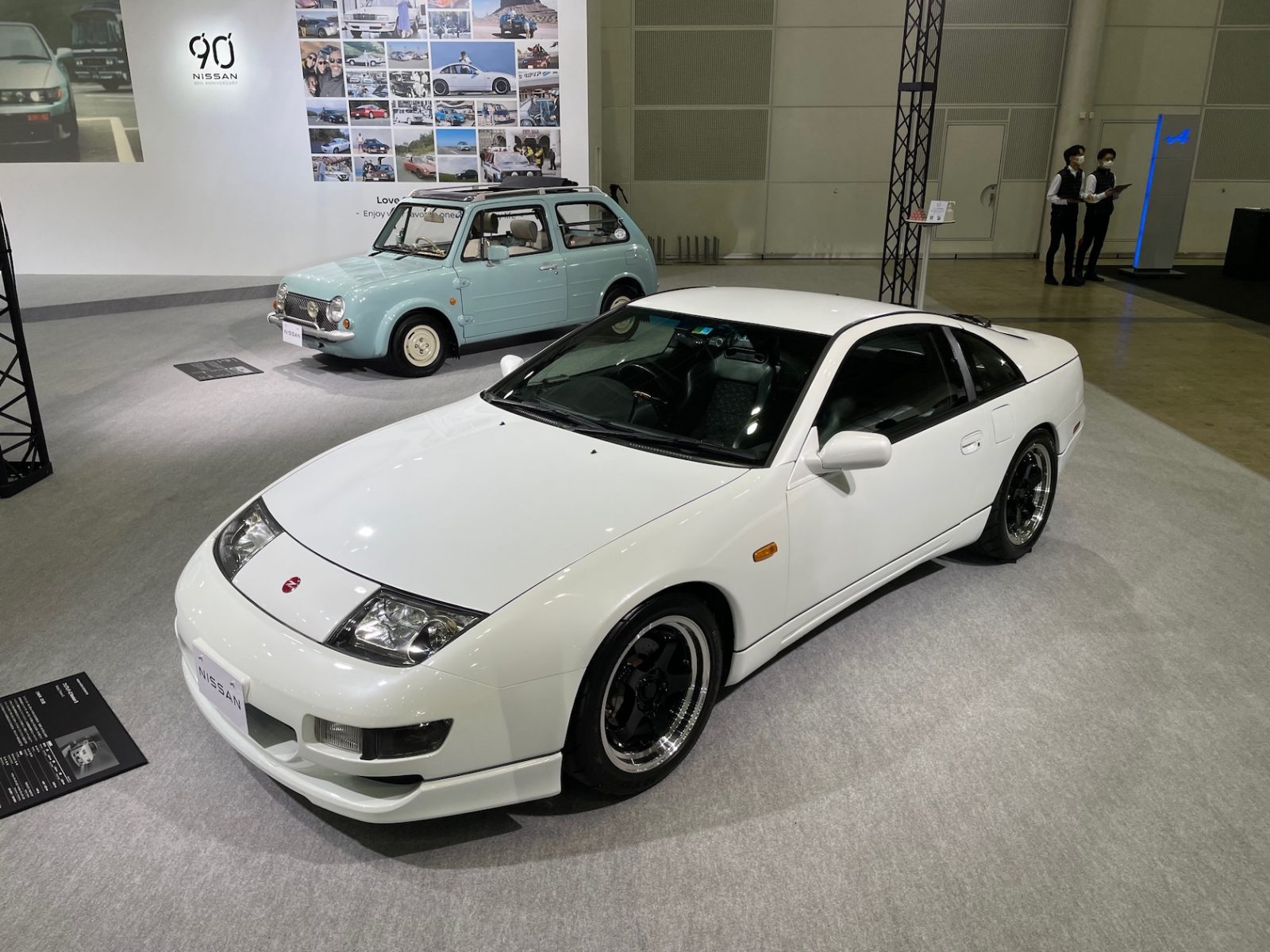 Focusing on Honda's entry into sports cars, the brand displayed two vehicles—the Sports 360 sports car from 1962 and the T360 light truck, both of which were extremely low-volume models. The Sports 360 was one of the prettier cars from the period and helped put Honda on the international automotive map.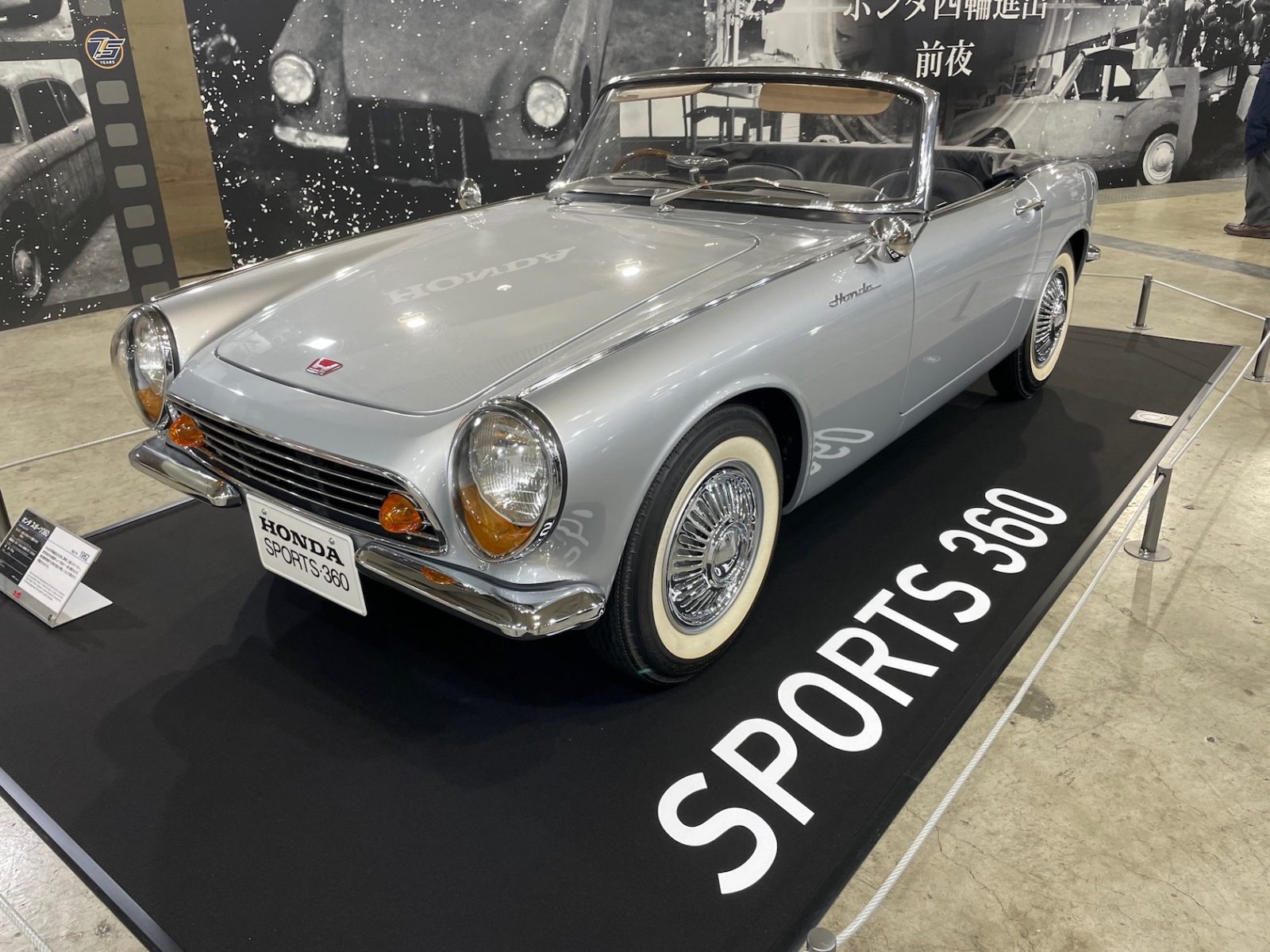 Chinese brand BYD, which launched in Japan last summer, exhibited its new electric Atto 3, which went on sale in January, as well as the new sedan-type EV called simply SEAL to promote the company's EV technology. The Atto 3 has received good reviews so far, but it remains to be seen whether Japanese buyers will fork out over $35,000 to buy it.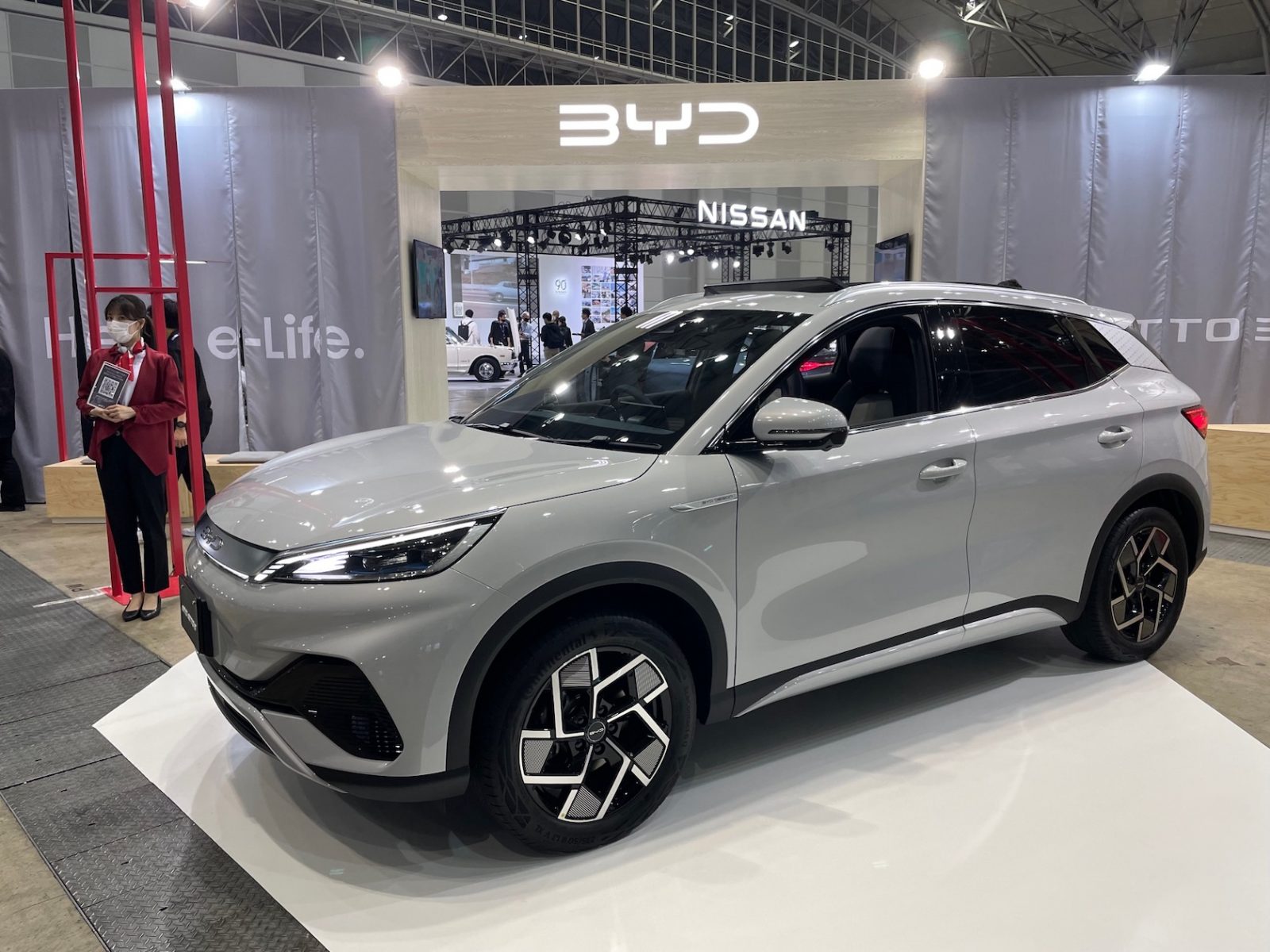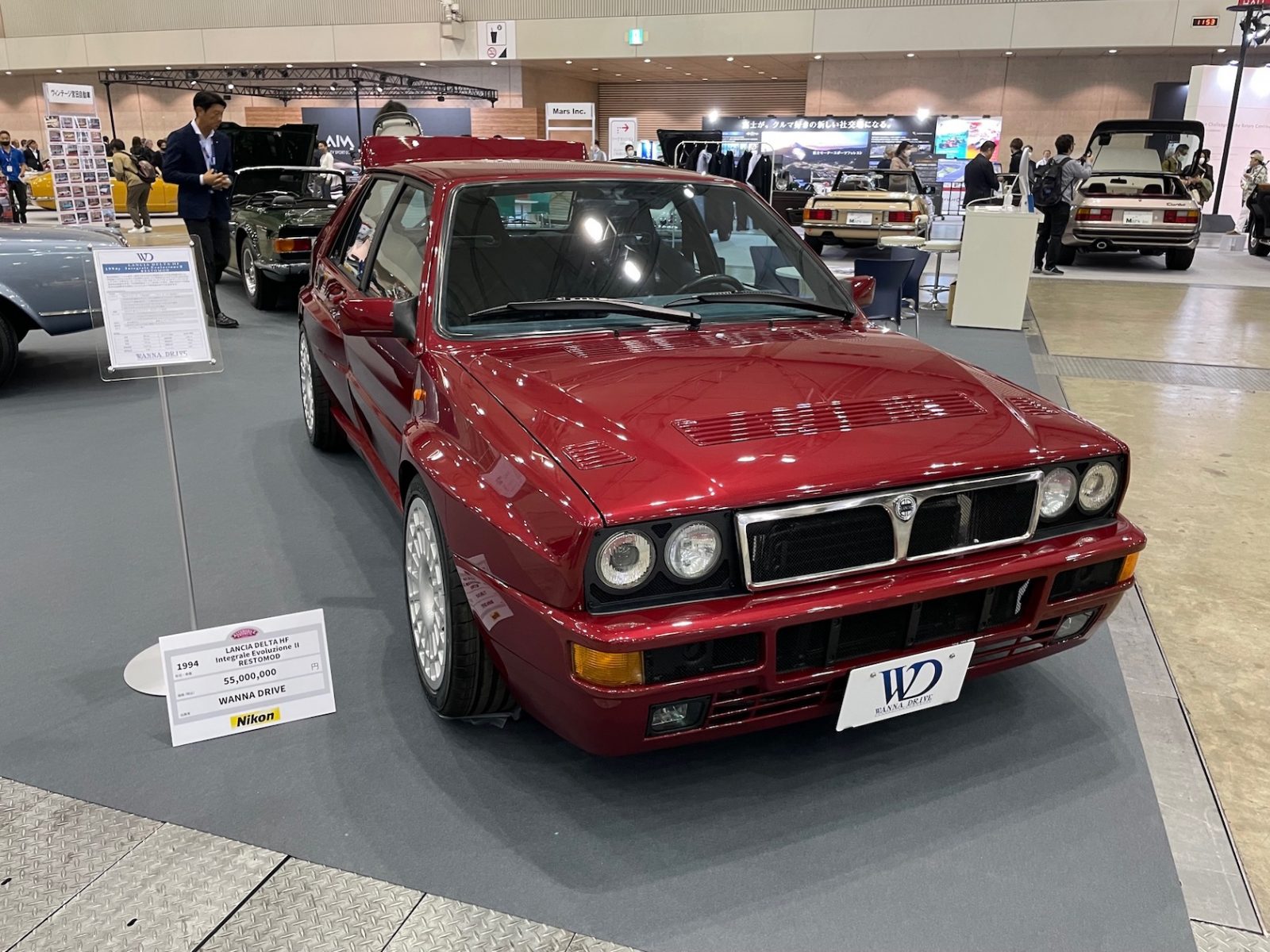 One of my personal favorites at this year's show was the 1994 Lancia Delta Integrale, which appeared almost 30 years ago. But this time, a fully restored RESTOMOD version was priced at a curious $400,000. To understand why this particular car is valued so highly will require some extra study on my part into restoration prices. Another car I liked was the superb Citroen SM from 1971. When this car came out, I remember thinking, "What is this? A spaceship?" The futuristic styling attracted so much attention that people said. Beautiful!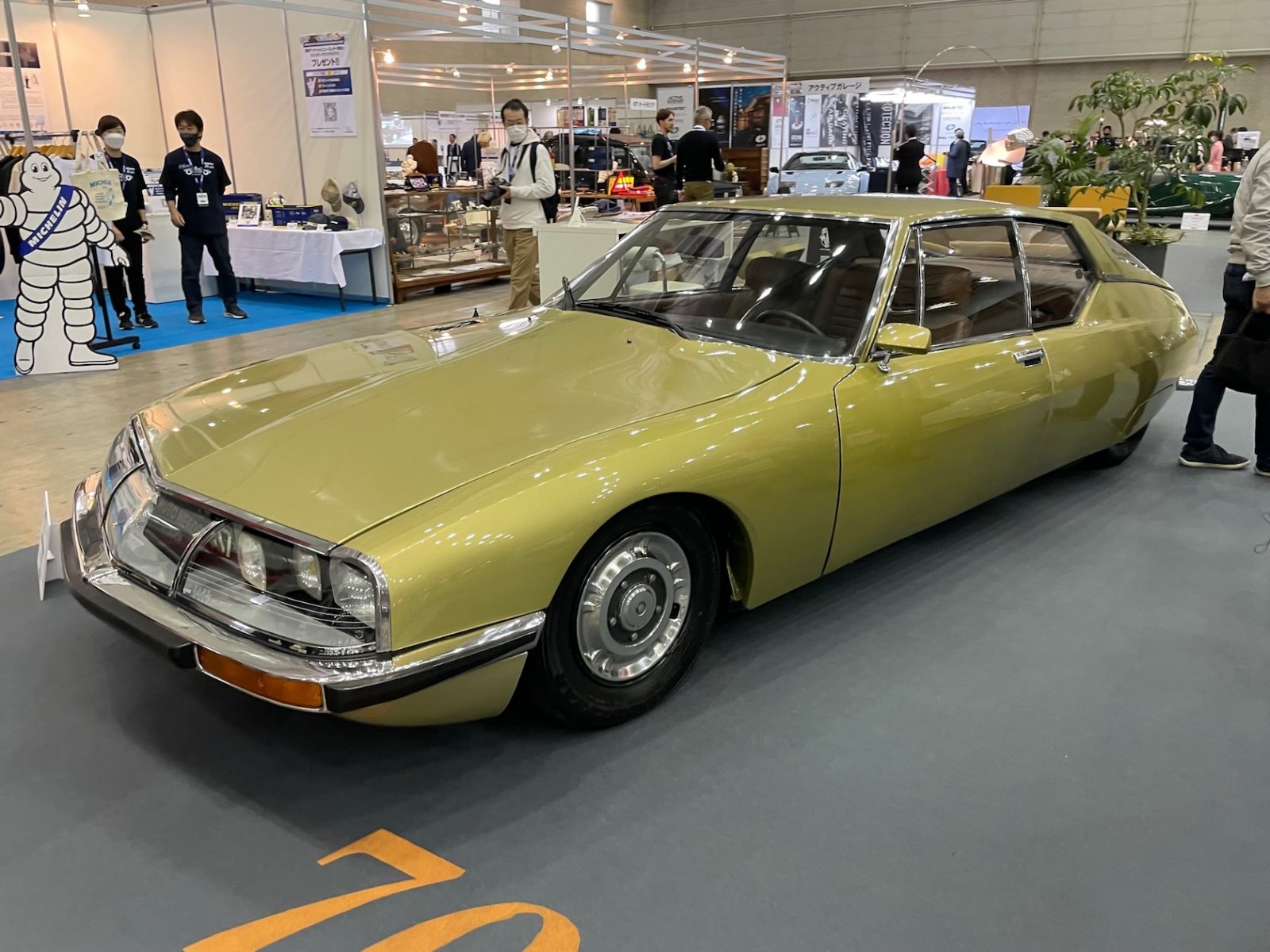 One stand, like no other, was a booth introducing a brand new member-only drivers club, the first of its kind in Asia. Called The Magarigawa Club, the 3.5-km long track with 22 corners will open in early summer in Chiba prefecture some 70 minutes southeast of Tokyo. In addition to a large mock-up of the completed luxury facility, the stand displayed a Zagato-styled Alfa Romeo.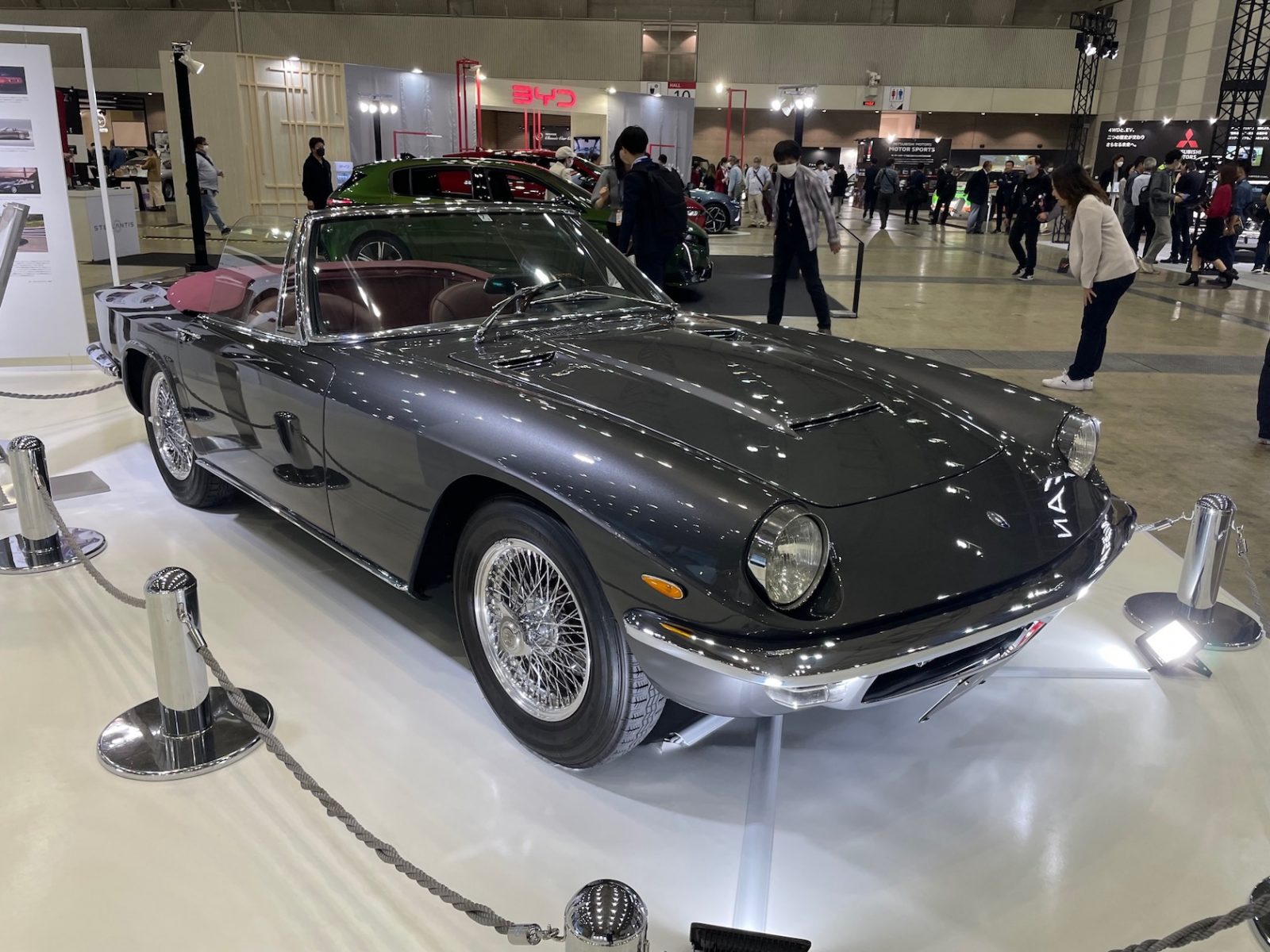 British luxury car manufacturer, Alvis, displayed a Graber Super Coupe and other models, which are built using current production processes while retaining the styling prowess of car designs from over 50 years ago. The 60s designs are breathtaking, but prices over $380,000 seem a little over the top.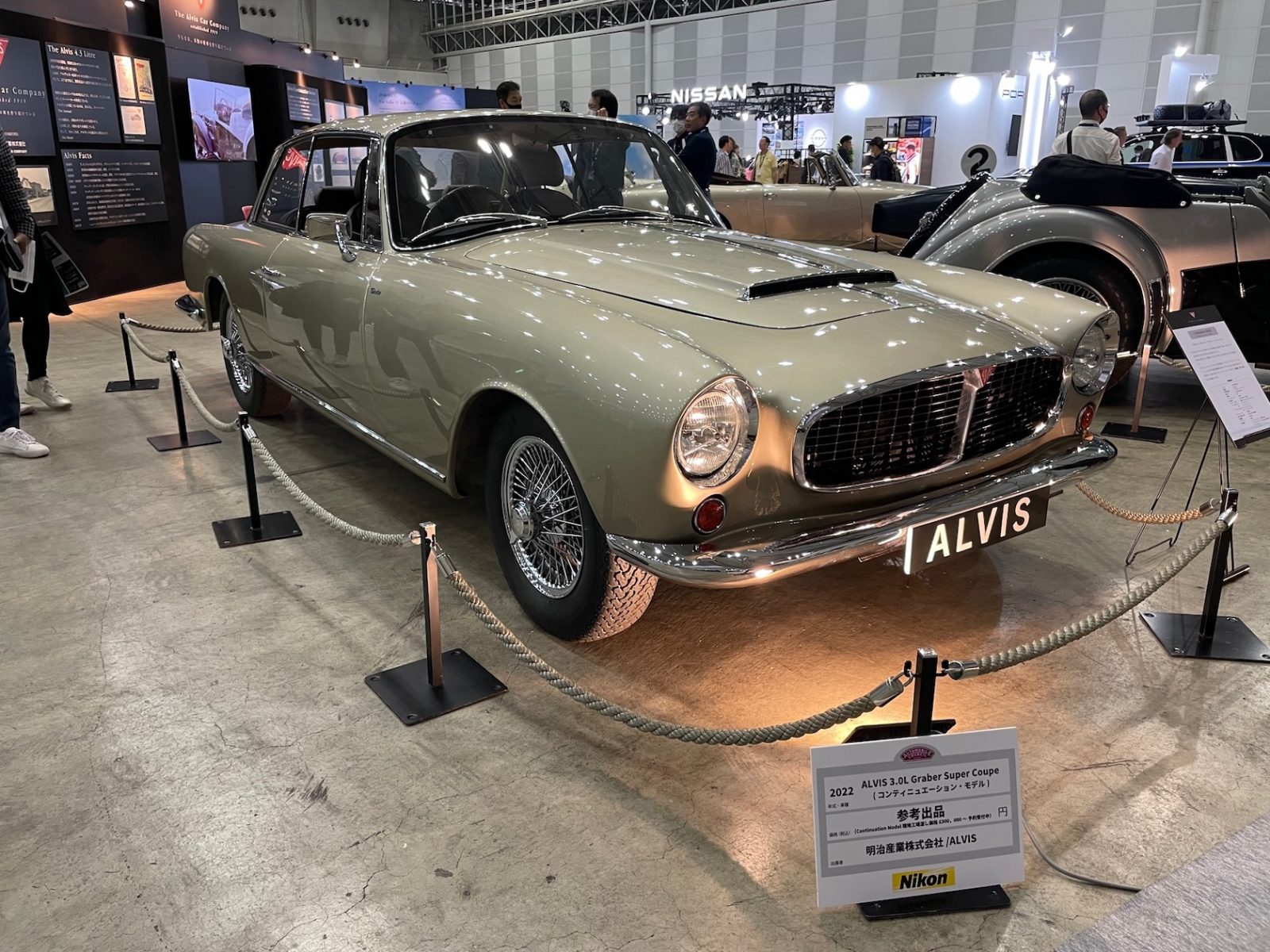 OUR THOUGHTS
Come to think of it, events such as these — which feature a perfect mixture of new car launches and legendary classic cars—are one sure way to get more people interested in cars. The Ferrari display by itself was like visiting a museum, and to think that these gorgeous Italian supercars were surrounded by legendary classics like the Jaguar E-Type from England, the Porsche 911 from Germany, the Citroen SM from France, the Volvo P1 from Sweden, the Alfa Romeo Giulia Spider from Italy, the Jeep Grand Wagoneer from US, and numerous examples from Japan just adds to the awe.