Lexus gives us the first glimpse of new GX in teaser images
The new model employs edgy, muscular folds and creases
The GX is expected to share its platform with the Sequoia and use a V6 hybrid
The all-new Lexus GX looks as tough as nails. From its edgy, muscular, sculpted front end we can see in this teaser image, the all-new Lexus GX looks like it might sit comfortably in the driveway of ex-Hummer addict, Arnold Schwarzenegger. Yes, folks, last week, Toyota's luxury brand decided to tease the upcoming 2024 GX, just a short time after they teased another Lexus SUV, the TX.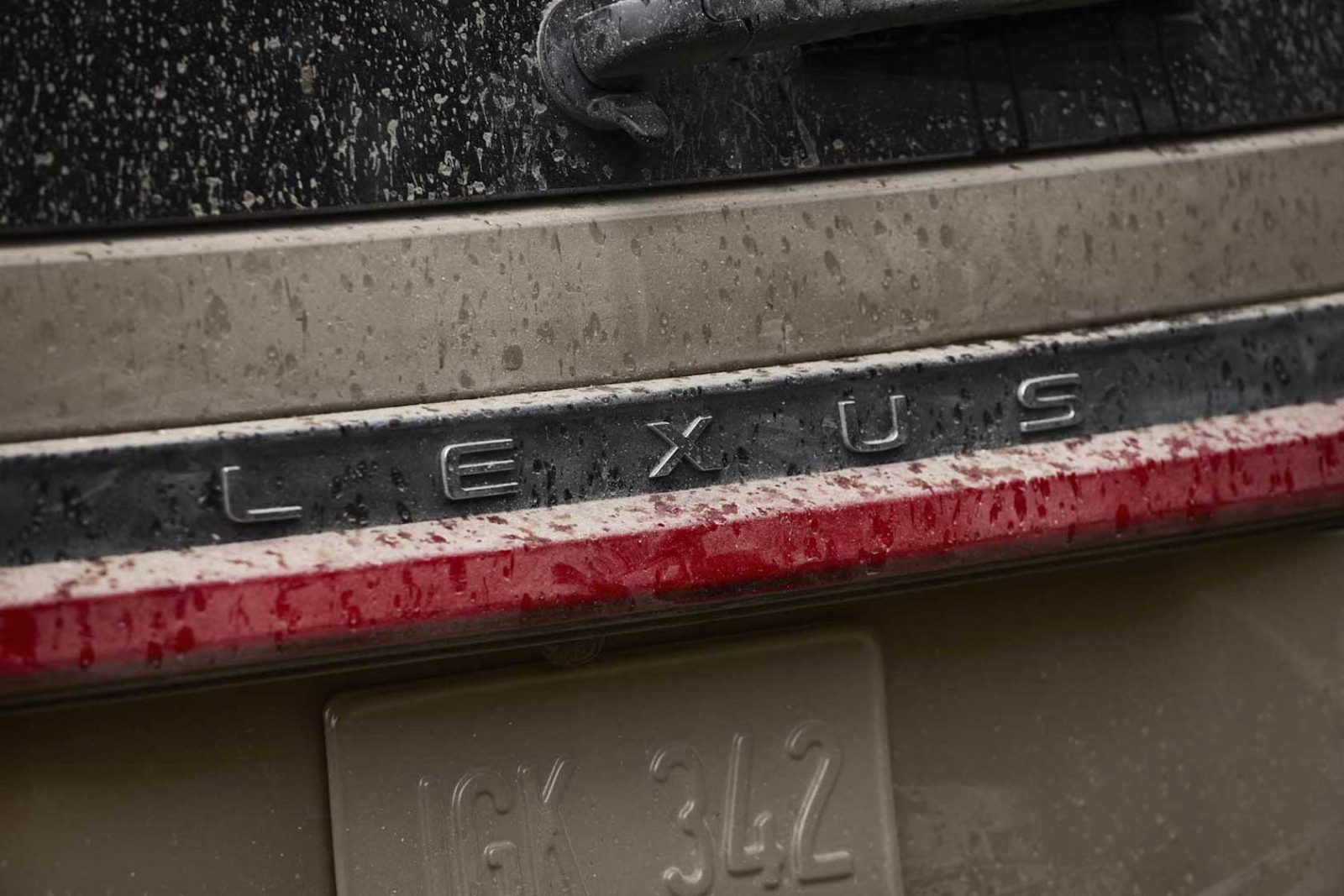 This timely GX redesign will mark the first major update for the full-size SUV since the current generation debuted for the 2010 model year. Despite two facelifts since then, the GX has fallen out of favor with many SUV fans, and this teaser image hints that the new model's edgy, macho lines will successfully bring the SUV into the modern era.
The two (just two!) teaser photos released by Lexus show off the GX's headlights, with boldly angled wheel arches and a thick black matte mesh grille that appears to employ a new interpretation of the brand's signature spindle grille. These sit neatly beneath a beefy, bulbous, sculpted hood that appears to be covered in a new paint color.
The other teaser image reveals a small section of the tailgate around the Lexus logo, revealing that the GX will incorporate a full-width taillight. Lexus unfortunately gives us no other information to explain what we're looking at, heightening the intrigue. For the record, the GX will use the same TNGA-F platform that underpins the Tundra and Sequoia as well as the Lexus LX.
Sharing its platform with the Tundra and Sequoia, we expect Lexus to shelve the V8 engine on the GX in favor of a twin-turbo V6, which will almost certainly offer a hybridized i-Force Max setup found in the two Toyota trucks. Even if the 2024 GX downsizes on the engine front, it should retain its body-on-frame construction and serious off-road chops.
OUR THOUGHTS
The GX was getting a little long in the tooth and needed a massive refreshing. We like what we see here so far. Even though Lexus has teased us again, at least we get to see that the new model will employ catchy, muscular, angular lines and curves to challenge new products from the likes of Cadillac.