Making its world premiere in Thailand this week, the covers finally came off the all-new Mitsubishi Triton. The stylish truck is now larger everywhere it counts and sits on a newly designed ladder frame chassis. The Triton will initially be offered in three configurations: Double Cab (High 4WD & Standard 2WD), Cub Cab (High 2WD), and Single Cab (Standard 4WD). And Malaysian customers will be happy to hear that it will launch here before year's end. Before the end.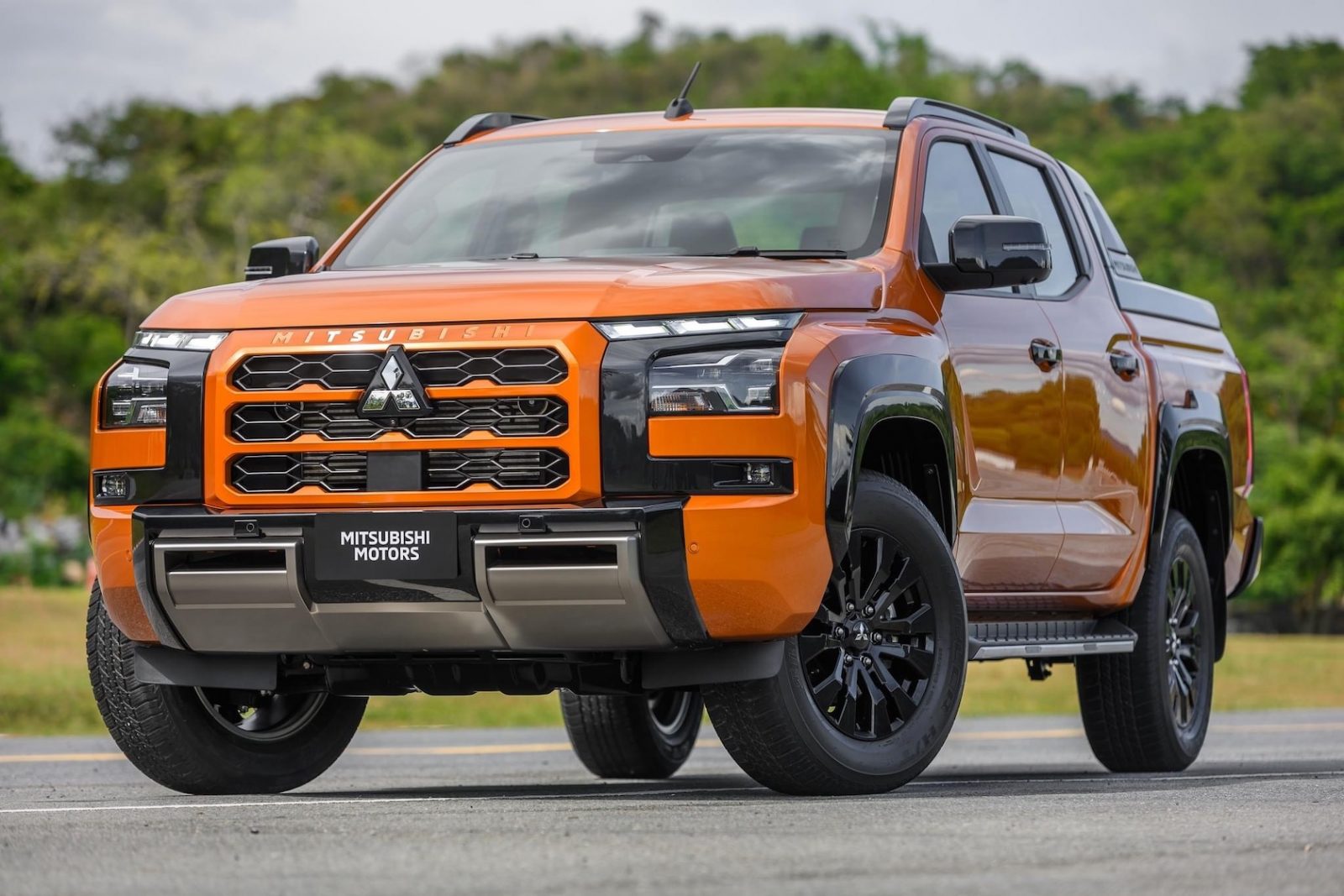 With new dimensions for the popular double cab measuring 5,360 mm in length, 1,930 mm in width, and 1,815 mm in height, the new model is bigger all around. And employing 130 mm longer wheelbase—at 3130mm—it is clear that the Triton has given up some agility in favour of functionality and robustness. Its new turning radius is 6.2 m, an increase of 0.3 m from the previous version's 5.9 m and the Triton has undergone numerous modifications to become a more capable workhorse. Important specs for hardcore off-roaders are its 29° approach angle, and 22.8° departure angle.
With its newly developed ladder frame chassis, both bend rigidity and torsional rigidity have been boosted, meaning that the Triton can now bear higher loads and more abuse. The new Triton now has a lower cargo bed height, wider side steps with increased water drainage, and more durable door handles that are bigger and easier to grip.
Triton gets new 2.4L turbodiesel
On the performance side, the new Mitsubishi Triton comes with a newly developed 2.4-liter turbodiesel engine that is tuned for three different power outputs, including 150hp and 330Nm, 184hp and 430Nm, with the most potent version generating 204 hp and 470 Nm.
As you'd expect, the Super Select AWD system and Easy Select AWD system are carried over into Mitsubishi's new Triton with the truck incorporating a double-wishbone front setup and a leaf spring setup at the rear.
Door handles, steering wheel grips, and soft pads have all been upgraded to the "Mitsubishi Touch" level to protect the driver and passengers. Regarding storage capacity, the centre console of the brand-new Triton can accommodate two big drinks, while four 600 ml water bottles can fit inside the centre console's glove box.
Other cabin improvements include USB-C ports, more vertical A-pillars to facilitate better access and exit, and a higher hip point (by 20mm). In the safety department, the Triton employs Adaptive Cruise Control (ACC), Forward Collision Mitigation system (FCM), Blind Spot Warning (BSW), Lane Change Assist (LCA), and Rear Cross Traffic Alert (RCTA).
OUR THOUGHTS
This will be without doubt one of the best-looking pickups on the market and with its new powertrain, improved handling and ride, and better interior design, the new Triton is sure to make its mark when it arrives in Malaysian dealers later this year. Pricing for the new model is still unclear, but given that the current Triton comes in 6 variants ranging from RM81,000 through RM154,000, we can expect the 2024 model to land in showrooms with a sticker price a little north of that price range.