Fans of Toyota's Gazoo Racing models–like the GR86, GR Supra, GR Corolla and GR Yaris (that America never got) will drop what they're doing when they hear this electrifying, or should we say 'electrification' news. According to a source close to Toyota, the next-gen GR86 will be getting a major overhaul and employing a new gasoline-turbo-hybrid unit.
Firstly, stricter Japanese fuel and emissions requirements will mean a total rethink of the car's powerplant. And secondly, new windscreen safety regulations to be implemented in Europe next year may cause the current generation sports vehicle to be phased out in as short as two years. As a result, the coupe that debuted in 2021 might no longer be available by 2025.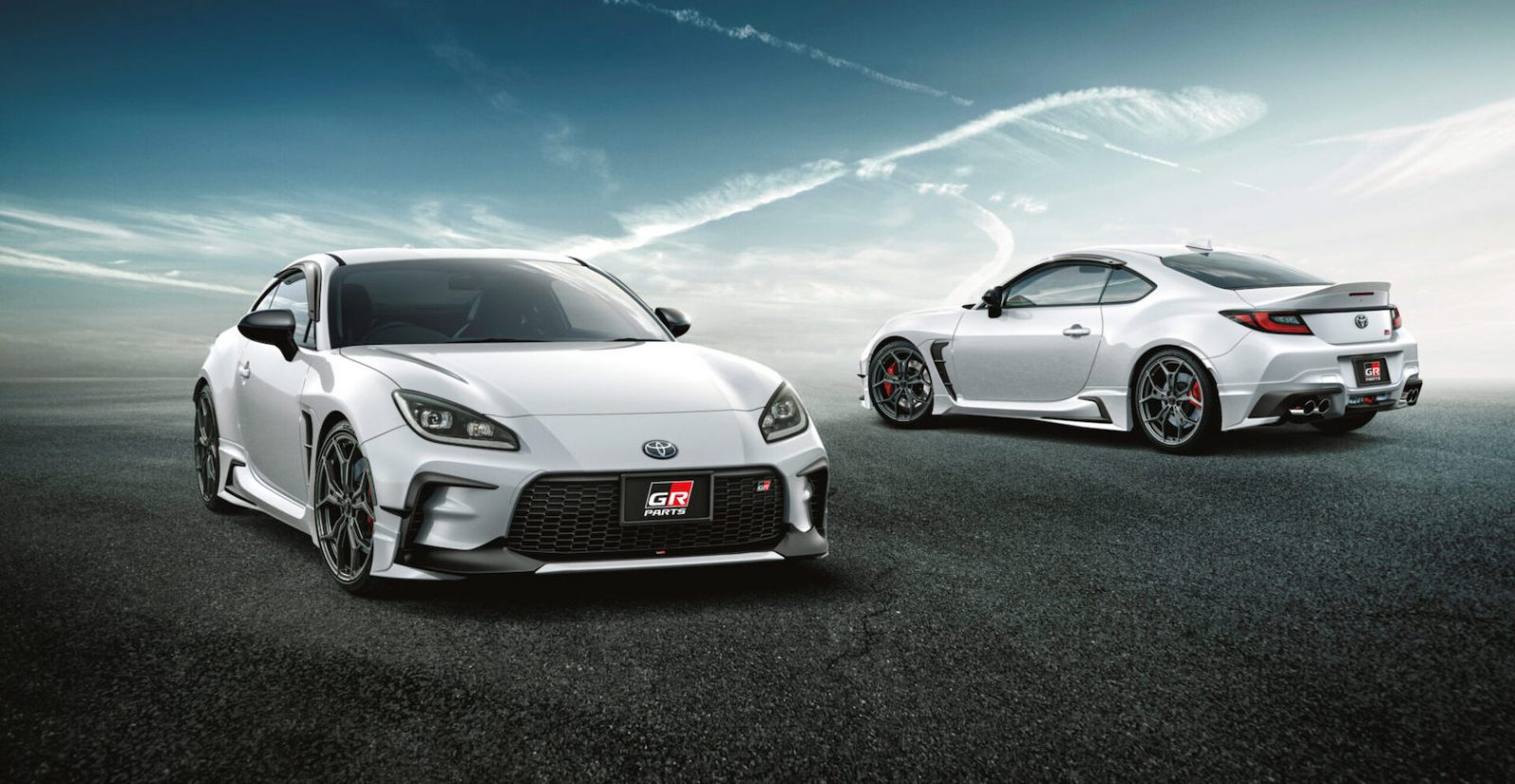 Toyota will apparently modify and electrify the vehicle as part of the solution. Since last October, there have been rumors that the corporation is developing a hybridized version that adds a whole new dimension to the car's dynamics.
The new gasoline-turbo-hybrid will pump out over 300hp
We could be looking at a compact, rear-wheel drive sports car with over 300 horsepower that is quite different from the Supra because the new vehicle will most likely use the same 1.3-liter three-cylinder, gasoline-turbo configuration used in the GR Yaris and GR Corolla, but with an electric motor bolted on to achieve the desired emissions numbers. Additionally, it appears that there won't be a Subaru sister this time around. Despite this, Subaru is still capable of developing a new coupe on its own. 
After all, Subaru contributed the chassis, suspension, and engine to the first two generations of this Toyota-Subaru partnership. The GR86 will be able to remain relevant with electrification, or at the very least until combustion vehicle sales are made significantly more difficult in many regions of the world in ten years.
Toyota also seems to think hybridization is the answer to beating incoming stringent emissions regulations. When we spoke to Toyota chief technology officer Hiroki Nakajima earlier this year about the topic, he said, "Hybrid systems are always a good solution for environmental cars," he said, "not just for passenger cars but for sporty cars as well."
The next-generation GR86 could make use of Toyota's solid-state battery technology which will help to lower costs and increase engine output. The main concern facing engineers would be adding weight to a car that's well-known for being light and agile, but considering that fully-electric sports cars like the Caterham Project V—that weigh less than the current GR86—are in the pipeline, we believe Toyota will be able to make it work.
OUR THOUGHTS
We are not surprised to hear such news. This is the way all sports cars will go in the near future, as indeed will all cars! Toyota introduced the world's first-ever gasoline-electric hybrid car—the Prius—way back in 1997. Japan's No 1 firm quickly expanded its electrification program to a stage where the brand's current-day lineup sees over 90% of its models offering some form of hybridization. But adding an electric motor to the already blindingly quick GR Corolla 1.3-liter turbo engine will realize something special that clears 300hp. Ah yes, and it'll also be good to see Toyota going it alone (and separating itself from Subaru's hip) and building their own compact 2-door coupe.