The name 'Trueno' will not be familiar to American audiences, but in Japan, this nameplate is a rock star. It evokes instant recognition and evokes strong memories among millions of enthusiasts of a car and a name that received cult-like status in popular culture, manga (comic books), animated movies, and even live film.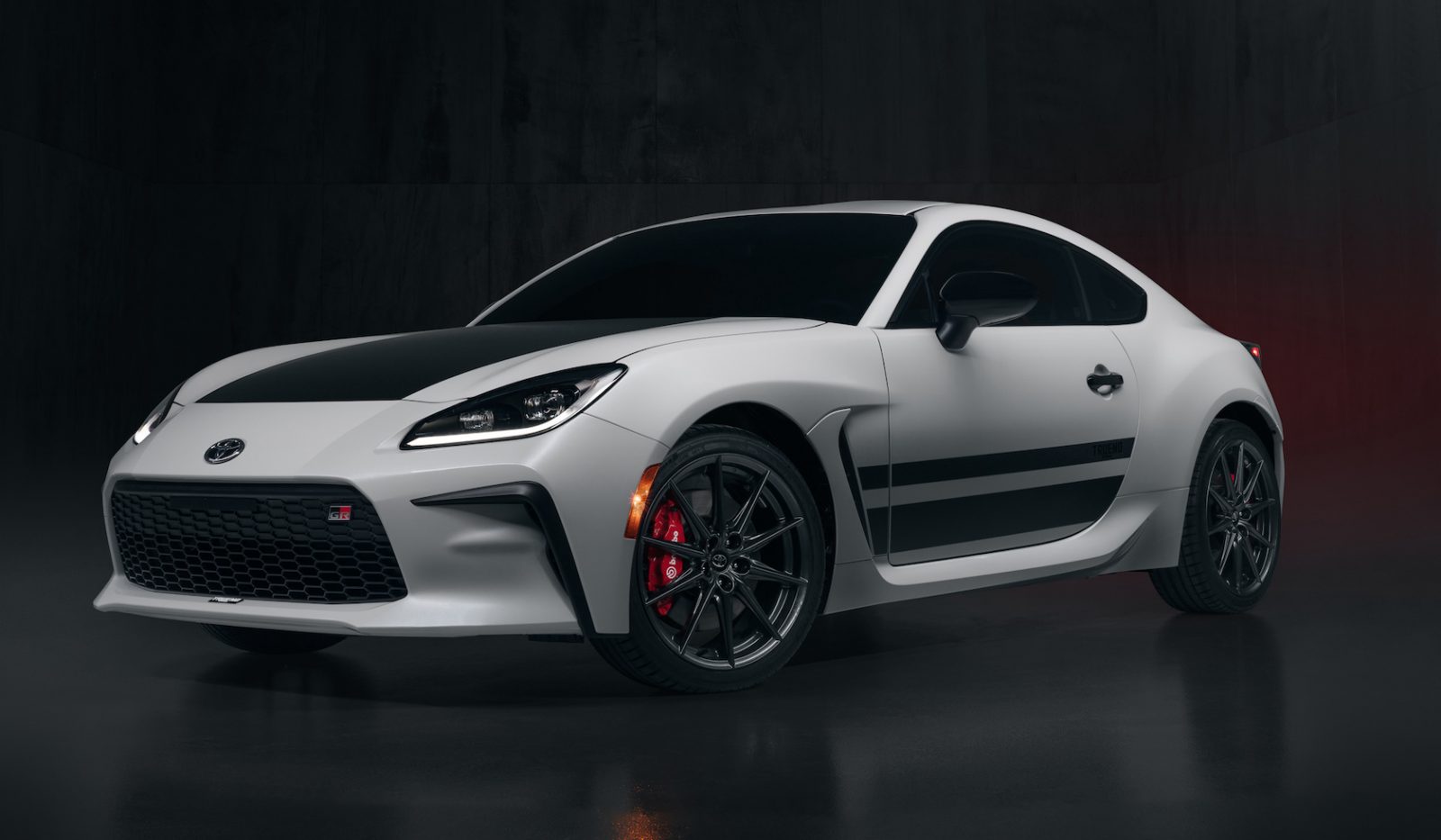 And now, the Trueno name has finally landed in the U.S. Toyota has actually sold many special-edition versions of its 86 and GR86 sports cars since the marque was first launched over a decade ago, but the latest 2024 GR86 harks back to the legendary AE86 Sprinter Trueno, made famous in the "Initial D" comics from the 1980s. It's called the GR86 Trueno Edition and the coupe is offered with a two-tone color scheme, special badges, and jazzy interior upgrades. There's also a newly available Performance package including some new features and other mods for the new model year.
Offered in red or white, but with a bespoke black accent theme, this special GR86 employs a black duckbill spoiler, a black hood, black door handles, and black trim around the mirrors. There are Trueno emblems on the front and back of the vehicle, and a commemorative plate on the dashboard identifies it as one of 860 units produced for the American market. The inside features red leather accents, red stitching, and floor mats with Trueno emblems.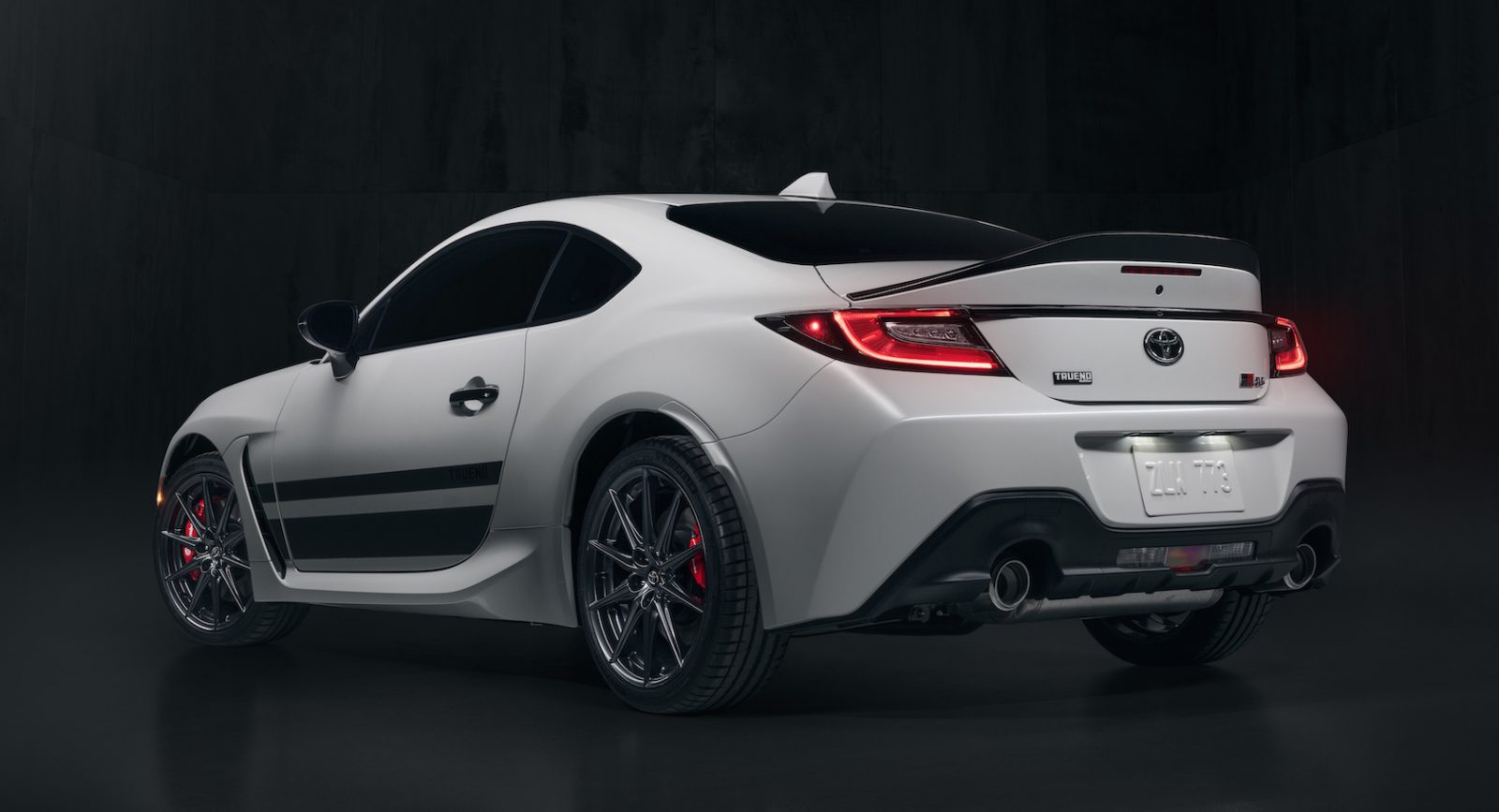 The sole powertrain remains the naturally-aspirated 2.4-liter flat-four engine, which channels 228hp and 184 lb-ft of torque to the rear wheels through a choice of either the standard 6-speed manual transmission or an optional 6-speed automatic. Toyota claims a 0-60 mph time of 6.1 seconds for the manual and 6.6 for the automatic.
For other 2024 GR86 models, the new Performance package is optional, while it comes as standard on the Trueno. This bespoke version has Sachs dampers and 4-piston Brembo brakes with larger rotor diameters than the original vehicle.
Interestingly, many of the driver assistance features that were previously exclusive to automatic transmission models are now found on GR86 versions with manual transmissions, such as adaptive cruise control, lane-departure warning, and automatic emergency braking.
OUR THOUGHTS
In the same way as Toyota introduced the well-known (in Japan at least!) 'Crown' name last year, the new 'Trueno' title and its sporty look will also help to generate a new clientele for the brand. The price of the Trueno is yet to be disclosed by Toyota, but we anticipate a final sticker price later this year—a little north of $28,000.