PROS
Eye-catching new styling
Significant boost in power
Great features and handling
CONS
The rear seat is a little cramped
Front visibility can be slightly compromised
The gauge cluster can be difficult to see
It's a well-known Hans Christian Andersen tale. You know it well—an ugly duckling transforms into a beautiful swan. That was my first impression of the radical, all-new Toyota Prius 2023.
If only the first generation model, which debuted in 1997, had introduced a body with such a gorgeous exterior back then, the world's opinion of Toyota and its hybrids might have been very different.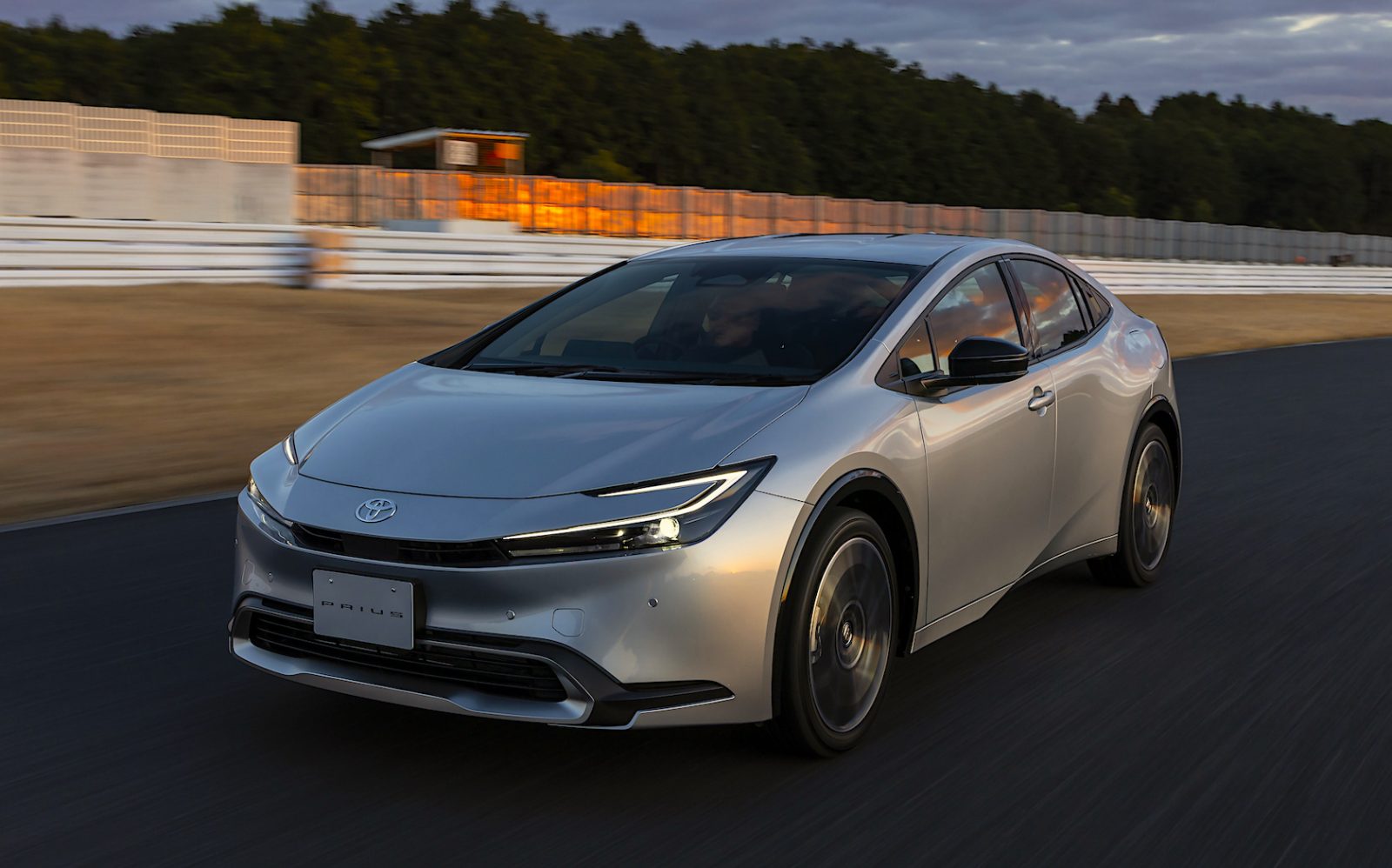 This is the Prius they should have built 26 years ago
As I tested the new version at the Sodegaura Forest Raceway near Tokyo, I thought to myself that this Prius is the hybrid model Toyota should have built in the first place. In terms of looks, power, and fuel economy, this is the one that should have landed in showrooms 26 years ago.
Looking at the exterior styling of the four generations of Prius up to now, there is no way to call any of them "beautiful." Sure, their styling promotes good aerodynamics, but "beautiful" was a concept totally irrelevant to the design department back then. Let's face it—the Prius up to now has basically been something akin to an electrical appliance for the road.
The New Prius, however, is different. So different, in fact, that Toyota has dared to adopt the expression "love-at-first-sight design." And to be honest, I cannot argue with their marketing jargon. This is one good-looking car. In fact, many of my European and American colleagues have been giving it the thumbs up too. One American even said, "Hey, Toyota. See, if you try, you guys can design something that looks good."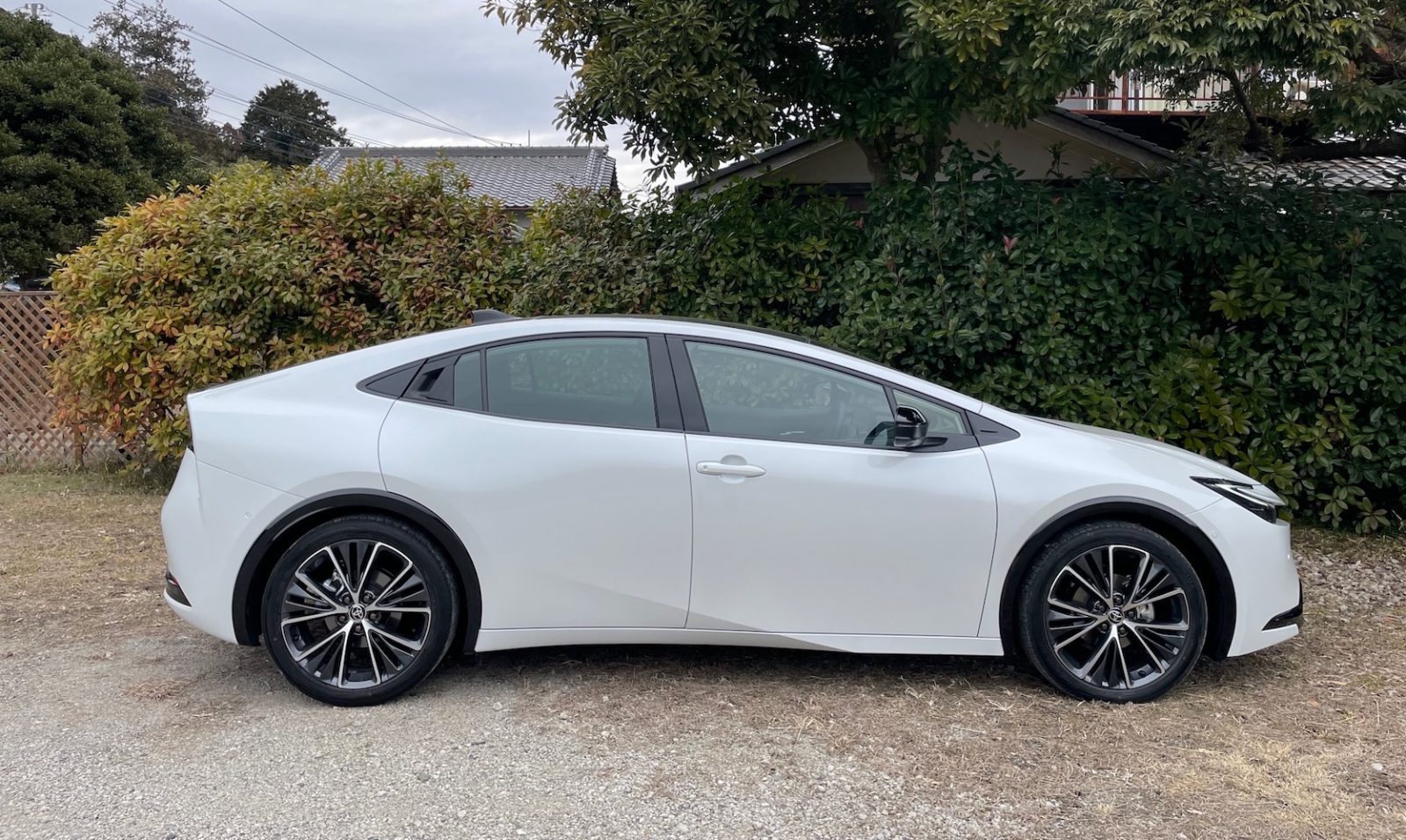 That means a lot in the car world. Because up until now, the Prius has not been about 'excitement' or 'passion.' But from this car, you can feel the passion." Well-known YouTuber Doug DeMuro, even went so far as to say, "This new Prius is good-looking! I can't believe I'm saying these words."
So what do we have here? The new model is the same as before—a 5-door hatchback, but its appearance is more inspired by a coupe than ever before.
The question we must ask is why did Toyota suddenly make the Prius better looking while giving it more power? Up until now, fuel economy, reliability, and low prices were the main reasons people bought a Prius. But all that means nothing now because the Prius is no longer selling well.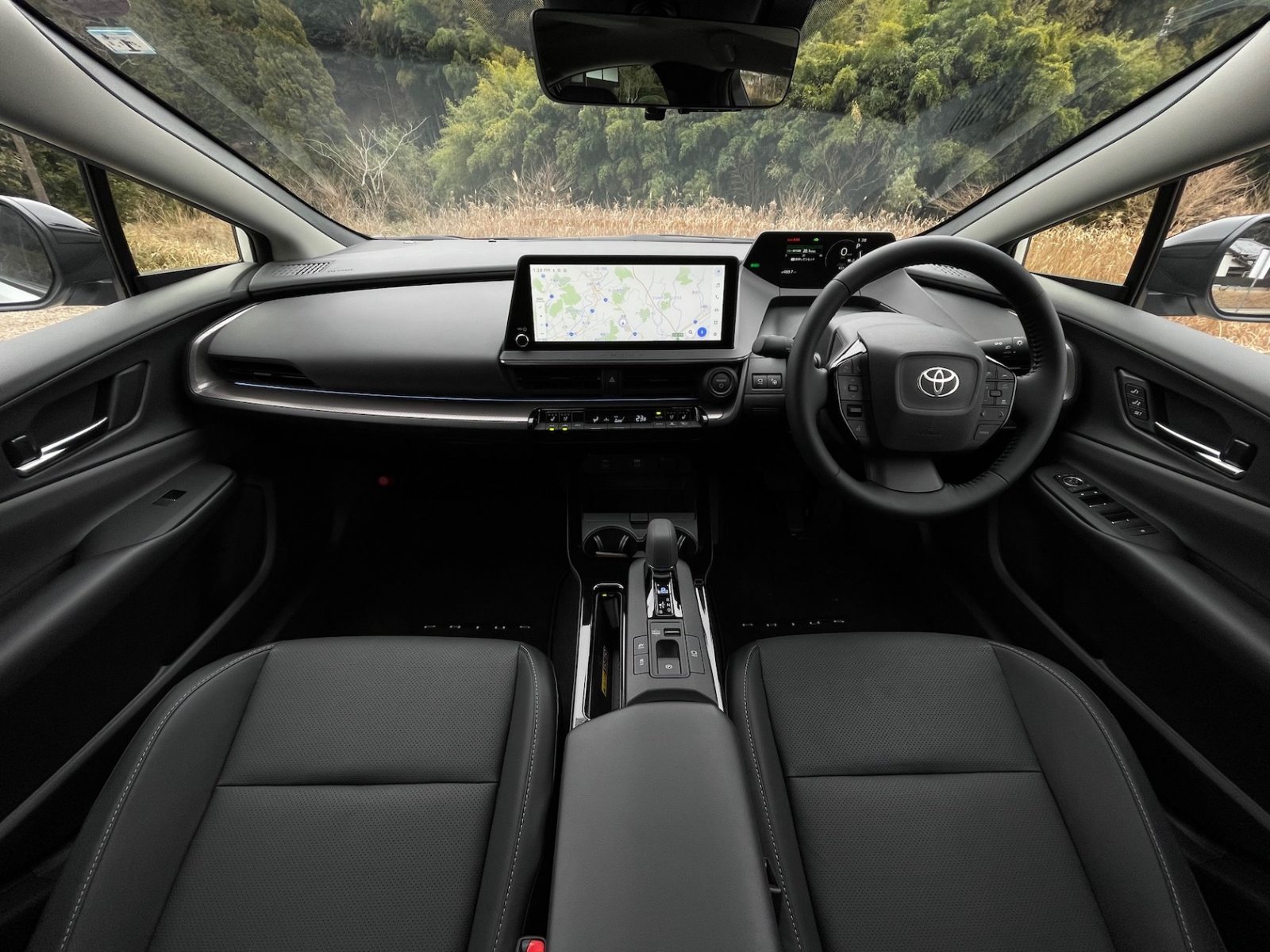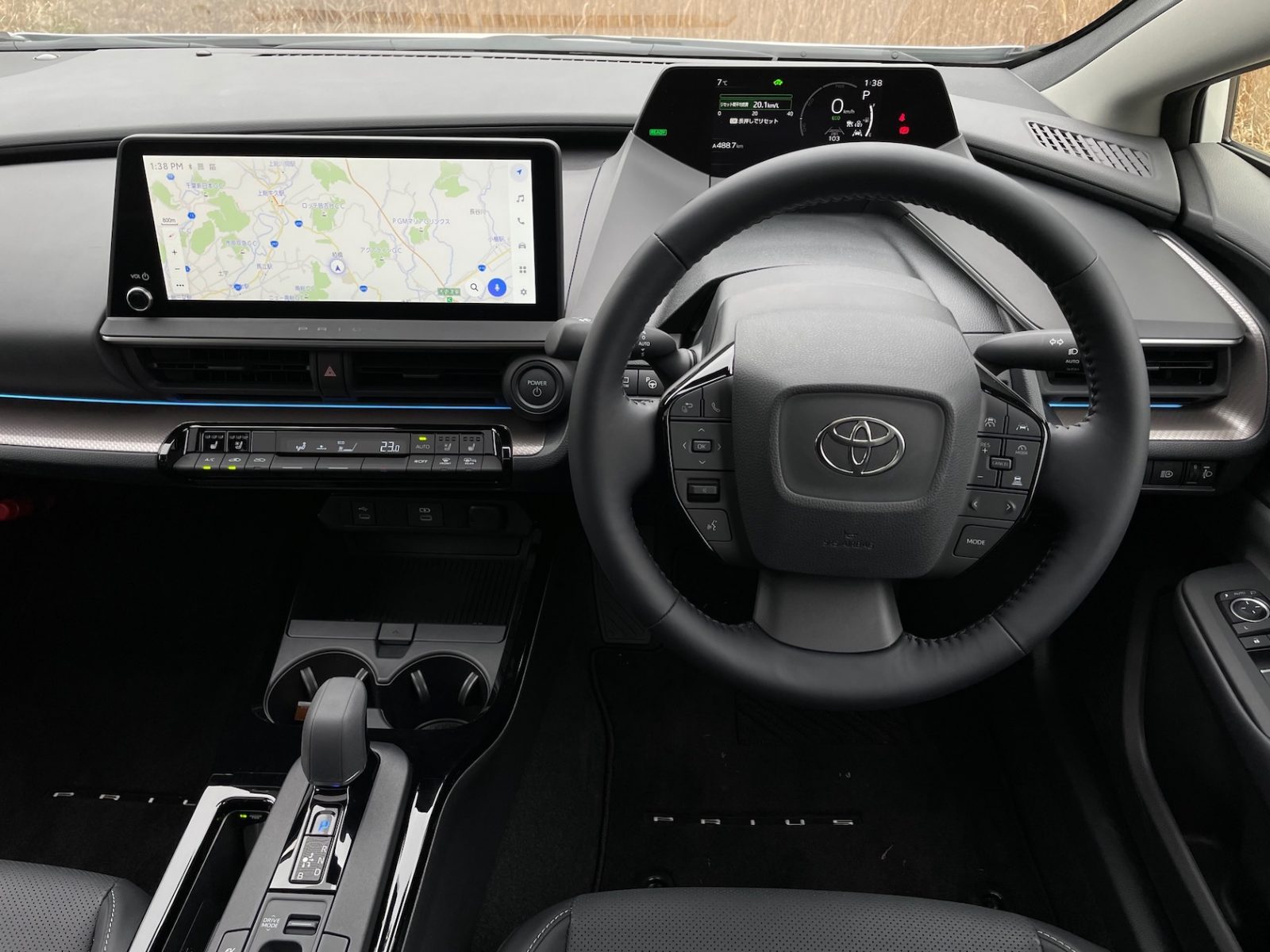 Falling sales led to a total rethink of Prius
Worldwide, Prius sales have plummeted by less than half compared to 2017. Highly competitive hybrid rivals have appeared on the scene, as well as an increasing number of electric vehicles with class-leading performance and extended range.
Luckily, Toyota's product planners saw the writing on the wall—that the world was no longer interested in an ugly Prius that had second-rate acceleration. Toyota needed to go back to a clean slate and rethink the Prius from scratch.
The first thing the development department considered was its design. By transforming the front and rear designs to be simple but stylish, flattening the A-pillar and windscreen, and changing the silhouette to coupe-like proportions, everyone recognized the beauty of the Prius.
With an A-pillar angled that deep, I thought it would be difficult to get in and out of the car and that visibility from the driver's seat would be poor, but I was pleasantly surprised. Visibility is basically good all-round although taller drivers will need to show a little more care than normal when turning right, though, because the thick A-pillar can cause a minor blind spot. The more time I spent with the Prius, the more I realized that it will be well received by both women and men buyers alike.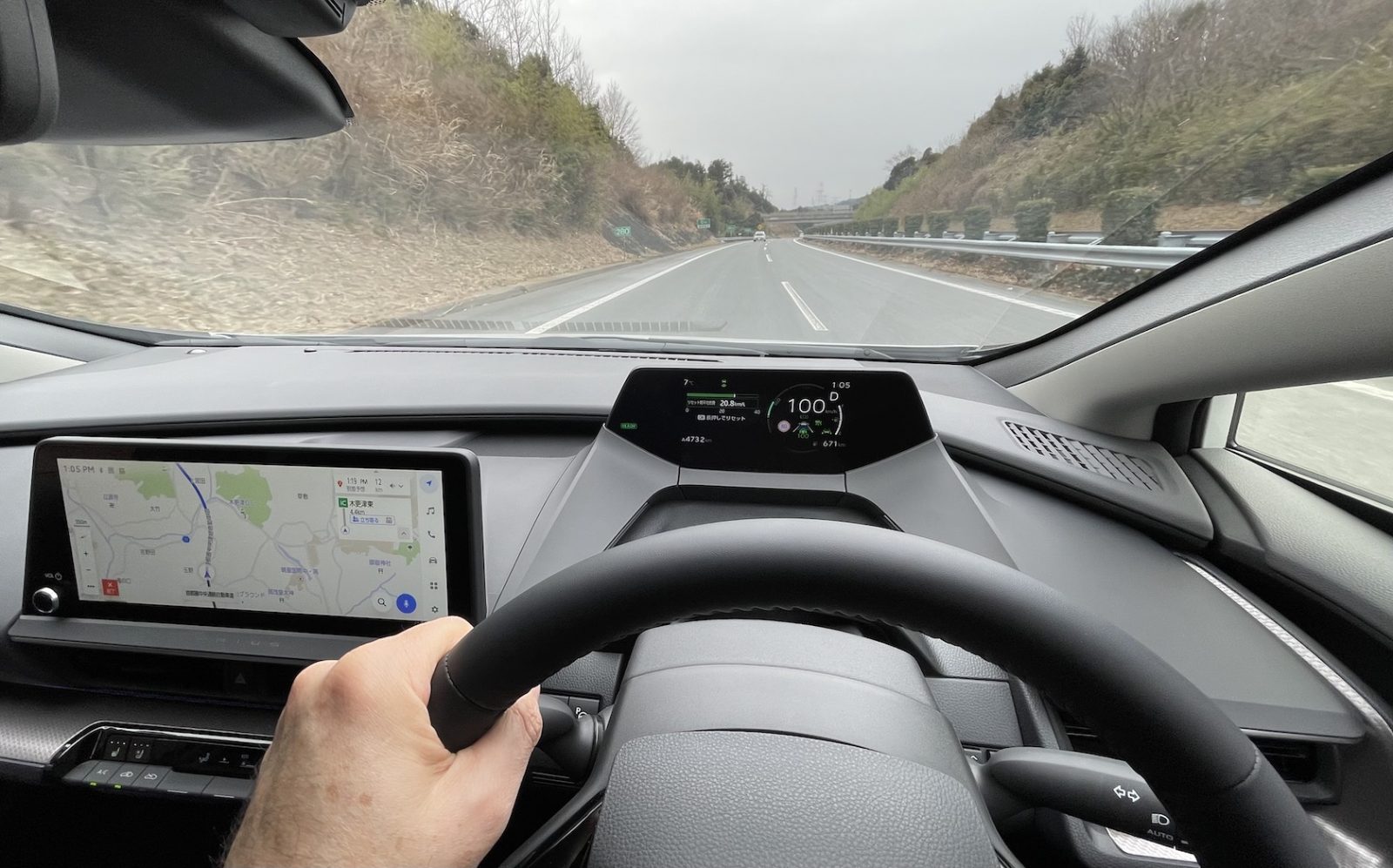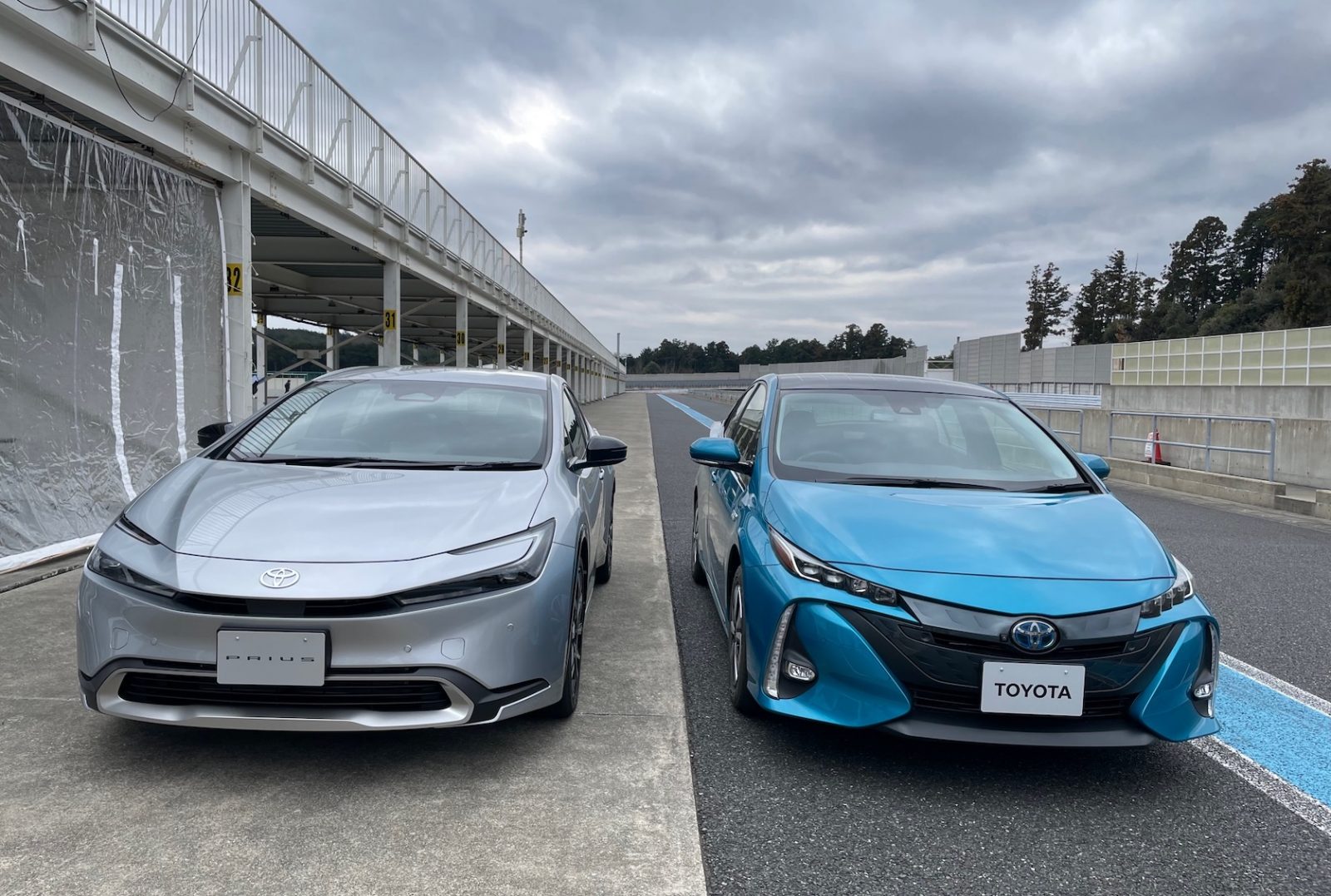 Power jumps from 121-hp to 196-hp
The new Prius uses the TNGA platform and shares the Toyota Noah's E-Four 4WD system. The interior is completely new, and the 12.3-inch touchscreen is easy to use and boasts excellent graphics. In addition, the Prius also employs the staggered 3D dashboard design from Toyota's first EV, the bZ4X. So, like the bZ4X, the gauge cluster is slightly hidden from a normal driver's seating position, so shorter drivers will have to put the steering wheel in a somewhat unnatural position to enable them to see the full gauge cluster. The seats offer excellent support for long trips but the strong focus on design means that rear seat headroom is limited. I'm 6 foot 2 inches tall and I could just sit in the back without scraping my head on the ceiling.
One major weakness of the outgoing Prius was its acceleration. To alleviate that problem, Toyota kept the 1.8-liter gasoline-electric hybrid version but also added a new, significantly more powerful 2.0-liter version. By increasing the capacity of the gasoline engine and the electric motor considerably, power has jumped from 121-hp to 196-hp.
To maintain the low price point in some markets, Toyota retained the 1.8-liter with a starting price of 2.75 million yen. The brand is also offering two types of hybrid vehicles: the HEV (Hybrid Electric Vehicle) and the PHEV (Plug-in Hybrid Electric Vehicle), and although the PHEV version has longer range when running in EV mode than the HEV version and can be charged at home, my initial impression was that the basic, less expensive HEV version was sufficient. One thing that will add to its appeal with a wider range of buyers this time is the fact that the Prius will be offered in front-wheel-drive, and for the first time, full-time AWD.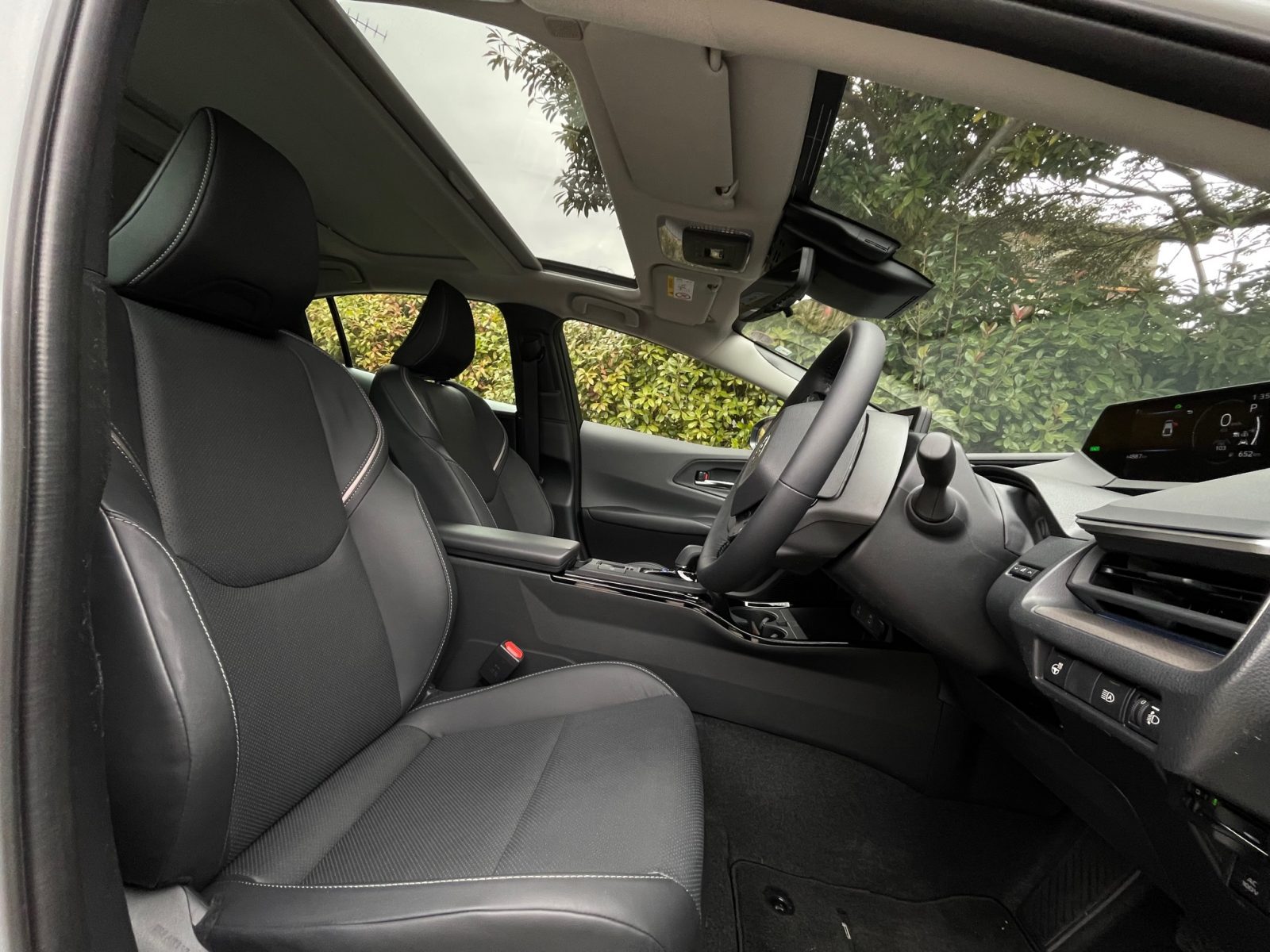 Handling and ride comfort also benefit from the new design
What really impressed with the 2.0-liter model was that power has skyrocketed by over 60% while fuel consumption stayed constant at around 57-mpg. Thanks to the added power, the new model's 0-60 mph acceleration figure dropped to 7 seconds compared to the previous generation's 10 seconds! For Toyota, that quicker time is a big selling point. Acceleration off the line is also significantly improved, while it is also far more effective for such tasks as merging into highway traffic. Yes, it is much quicker than the outgoing Prius, but when compared to other hybrid rivals, like the Hyundai Sonata Hybrid and Elantra Hybrid, Honda Accord Hybrid, and Toyota Corolla Hybrid, and even popular EVs like the fast accelerating Tesla Model 3, the Prius is still not as quick as it could be.
Cornering performance, ride comfort, and cabin quietness have all been improved. The car rolls less in corners than its predecessor, and the steering is more responsive and delivers better feedback from the road. The ride is compliant and comfortable, but somewhat sportier than the previous generation. Braking performance too has also been tweaked to improve stopping power while the pedal feel is significantly firmer.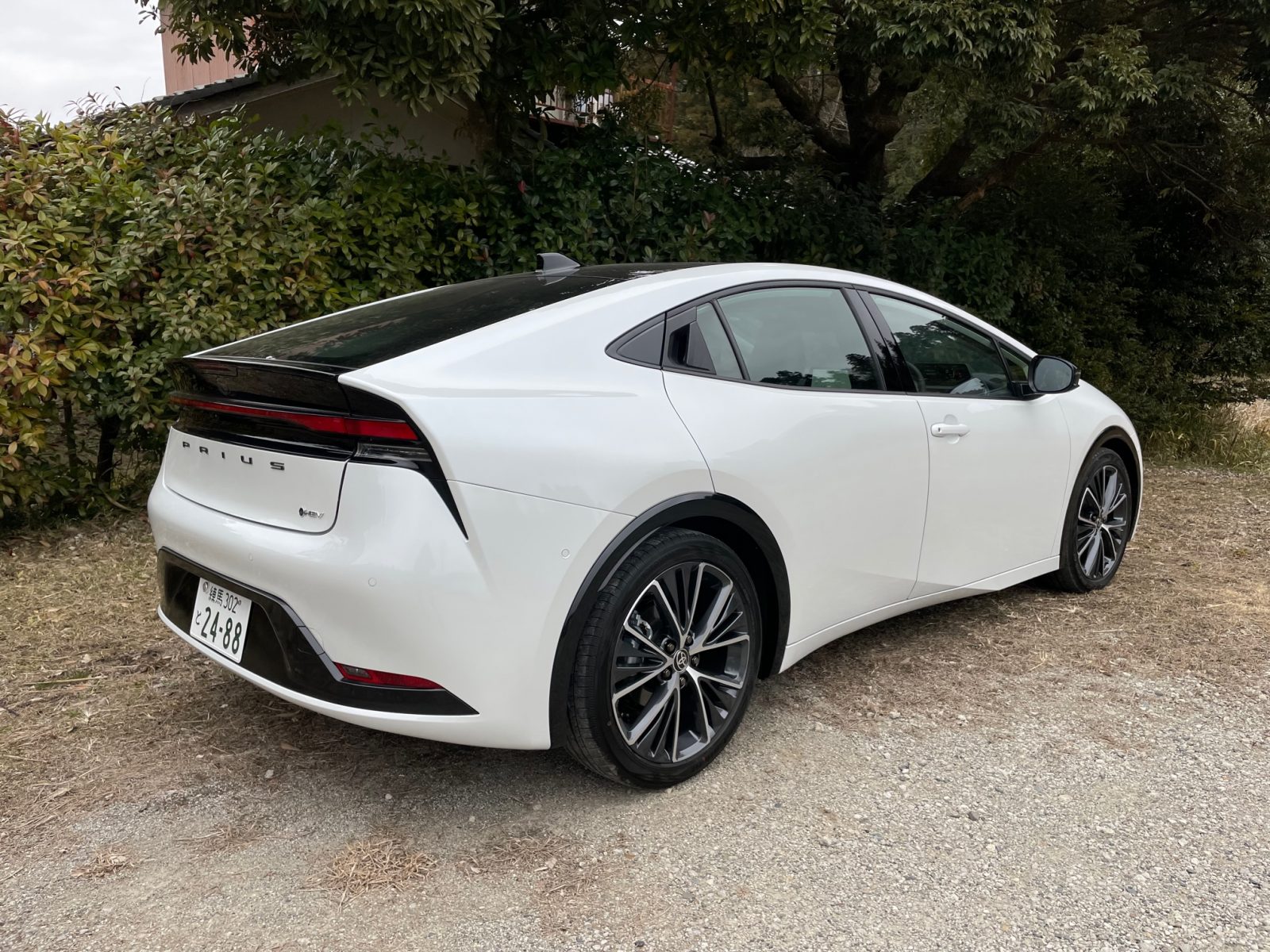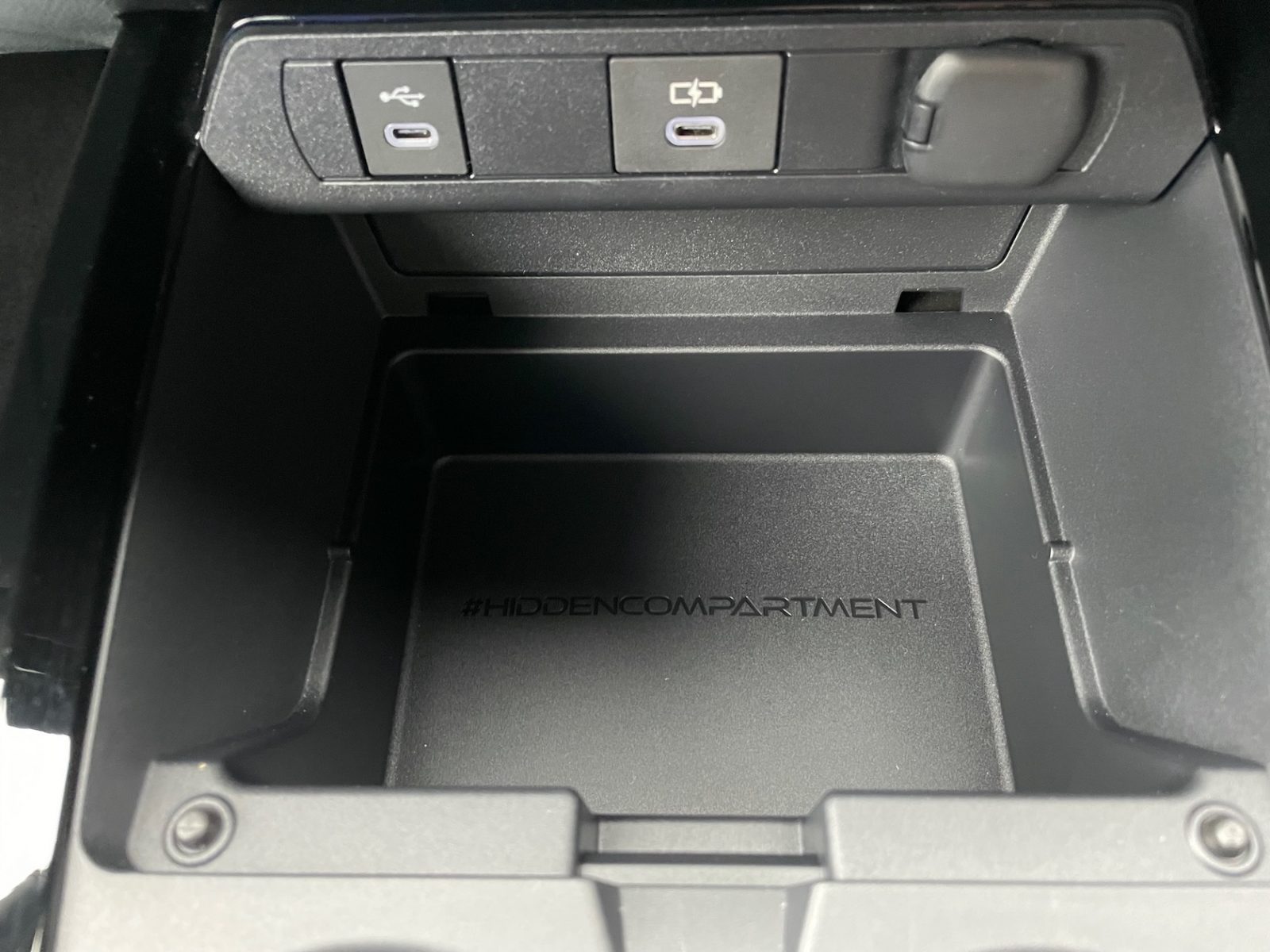 The new Prius gets some 25 hidden easter eggs
Simply put, the new Prius has been created to make people like Prius again. Interestingly, the Toyota badge on the tailgate has been downsized while the Prius emblem has been considerably enlarged. Meanwhile, its design was radically changed and power was boosted by 60%. To gain maximum traction in customer circles, designers showed their playful side and came up with some 25 "easter eggs" that are hidden throughout the car. These include hidden words and images like outlines of the new Prius.
Stylists have also added words like "#Hidden Compartment" under the plastic cover of the center console storage box, "#Wireless Charger" in the cell phone charging area, and "Prius Reborn" inside the rear tailgate. One designer explained that "I thought it would be fun for owners to try to find those hidden words and pictures when they wash their Prius with their own hands." Why not? Other carmakers like Tesla offer video images of moonscapes and fireplaces. So a bunch of hidden easter eggs seems tame compared to that.
Needless to say, the new Prius also comes with the brand's latest edition of Toyota Safety Sense, as well as Advanced Park which is a clever feature that makes roadside and parallel parking a breeze.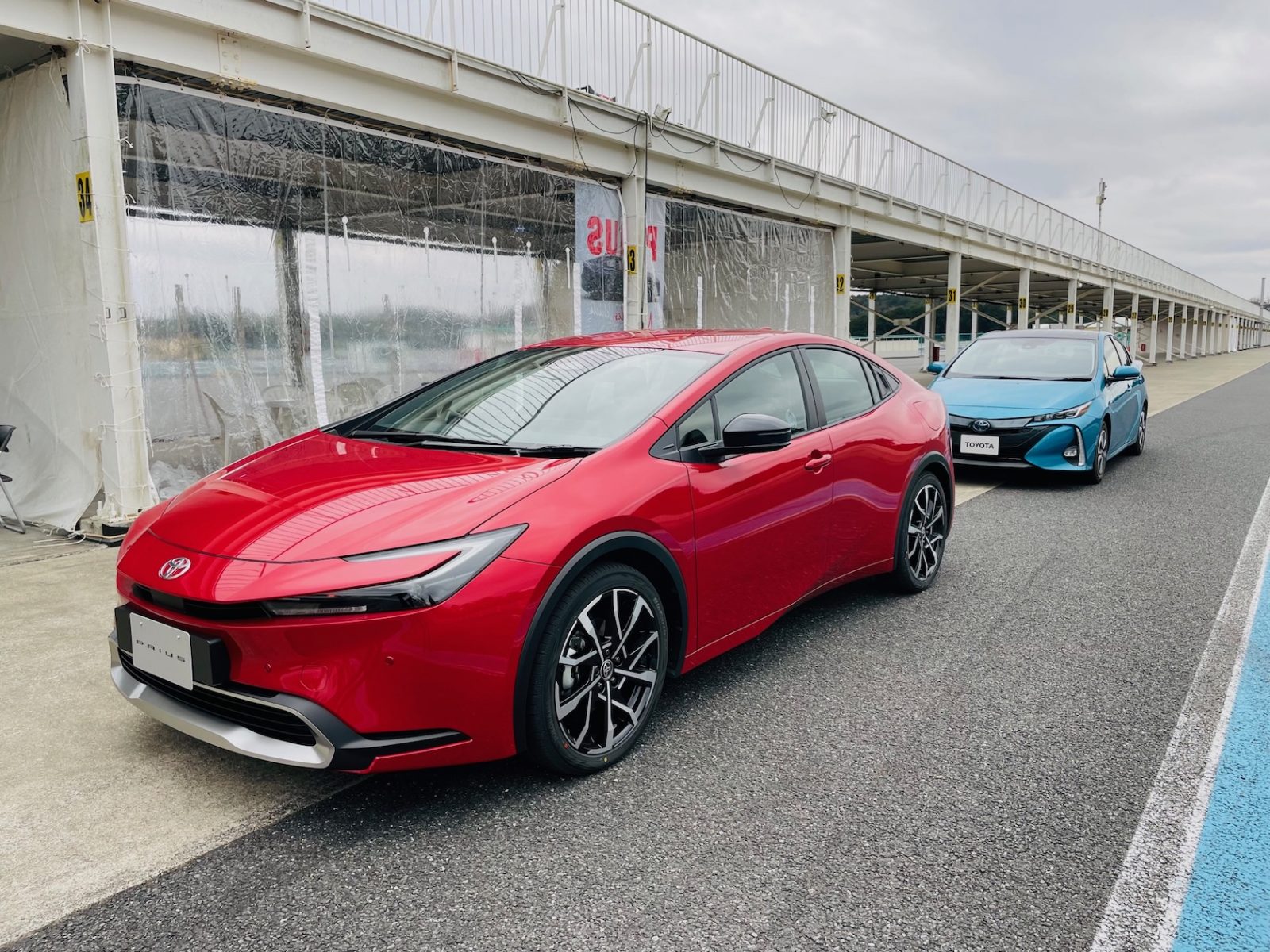 CONCLUSION
That ugly duckling has blossomed into a magnificent swan. Even a friend of mine who has never been a Toyota fan went so far as to say, "With this Prius, I'd even consider buying one." It's mind-boggling to think that it's taken 26 years for Toyota to consider adding a level of 'beauty' to their bread-and-butter hybrid car. Let's hope that this radical injection of good looks is the start of something that permeates the whole lineup.