Carmakers reveal facelifted versions of mainstream cars
Japan's biggest tuners focus on Nissan Z and Toyota GR86 models
Facelifted Nissan GT-R makes world debut
The Tokyo Auto Salon is by far Japan's biggest and best car show. Running from January 13 through January 15, its mix of major manufacturer world premieres with a heavy focus on local tuner displays and reveals, sprinkled with a heavy concentration of promo girls in cute, sometimes provocative costumes makes this show the world's No 3 customizing show after SEMA and Germany's Essen shows.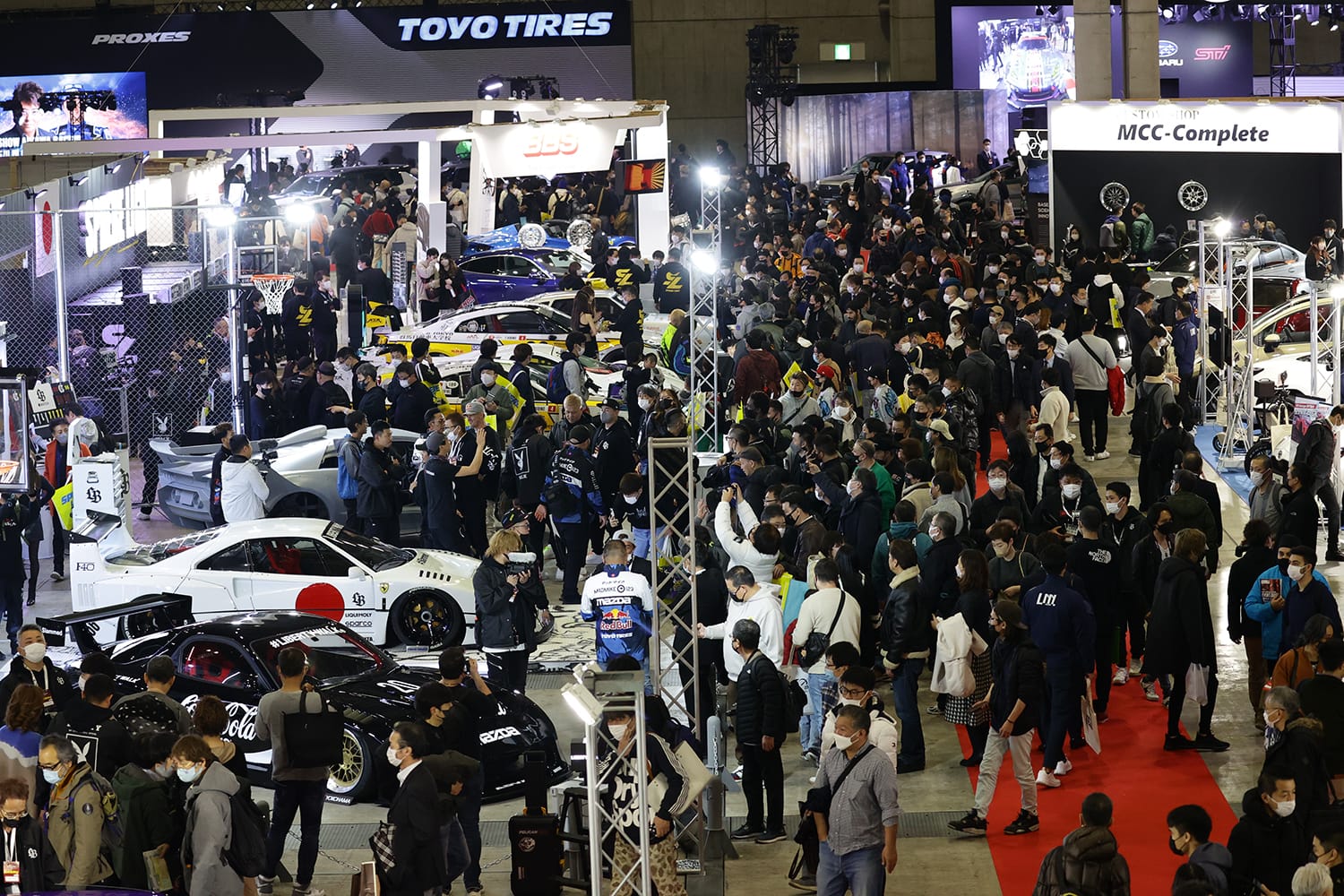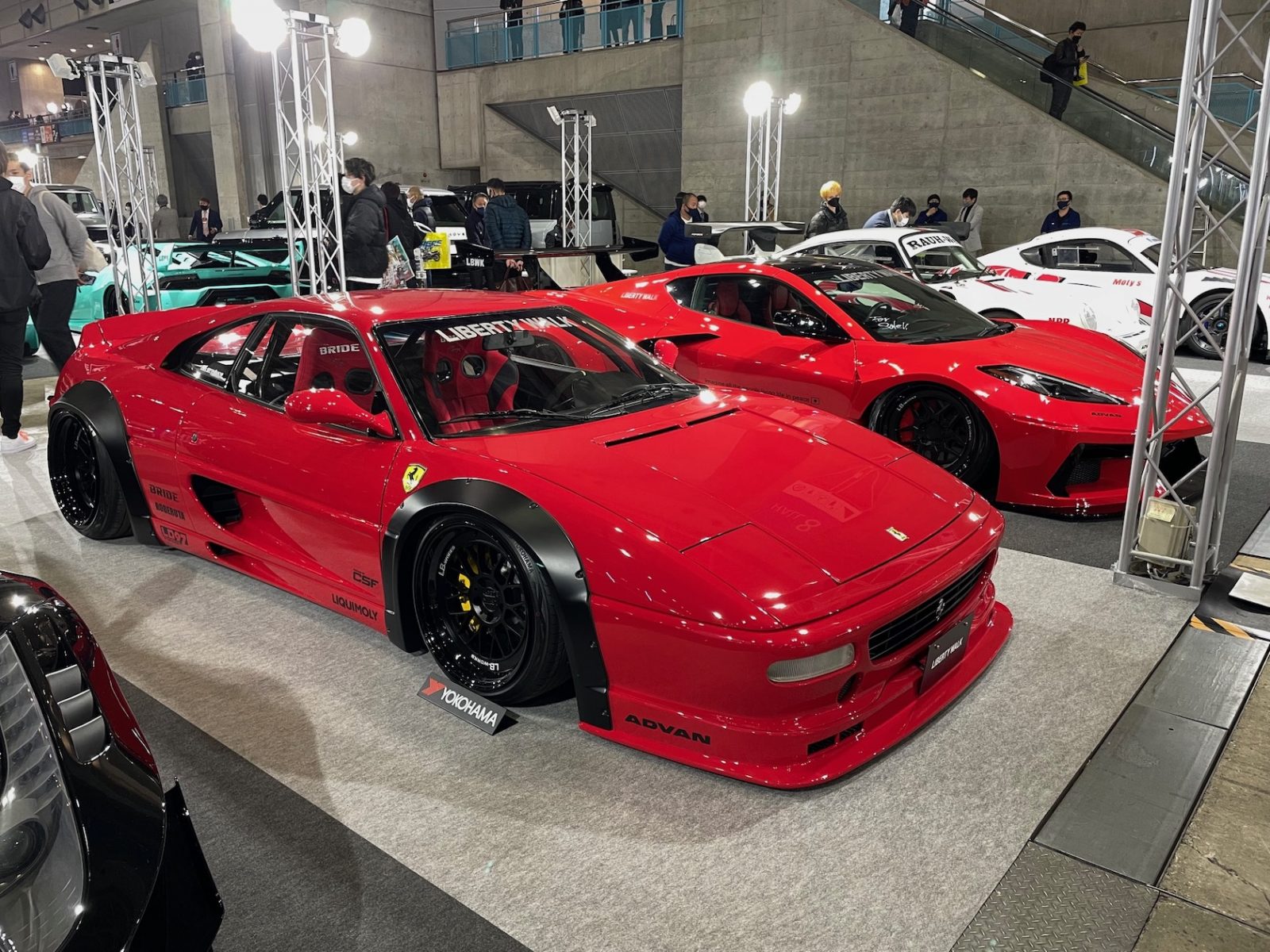 Big contingent of foreign media converge on Tokyo
And this year, thanks to an easing of Covid restrictions, a huge contingent of foreign media made the trip to Japan to join thousands of their local compatriots in covering this country's premium automotive show. For most,  influenced heavily by the Fast and Furious movie franchise—which incidentally is one of the show's main sponsors—they'd come from North America, Europe and Asia to see new car reveals as much as hotted up Nissan Zs, Toyota GR86s, Honda Civic Type Rs and Subaru WRXs.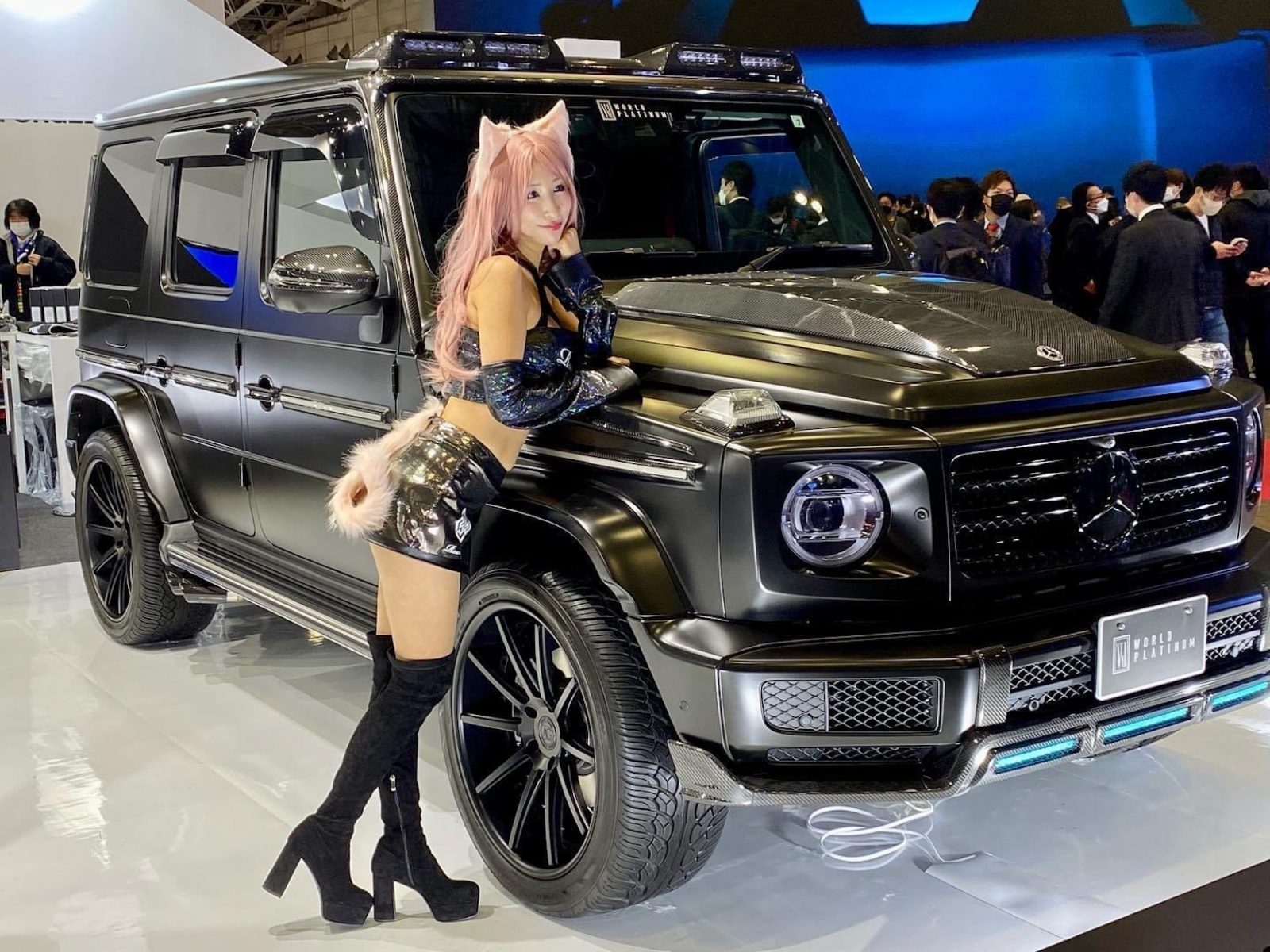 As I walked around the halls, I caught banter from some of the foreign media that I had to agree with. While this show is unique and zany and entertaining, it's also somewhat antiquated when you look at the way things are done in other countries. For one thing, some Japanese carmakers and tuners still hand out CDs full of media photos while other manufacturers still invite cameramen and videographers to adjust their cameras for white balance before a reveal on stage.  Oh yes, and everyone visiting the show is still expected to wear a mask—no exceptions.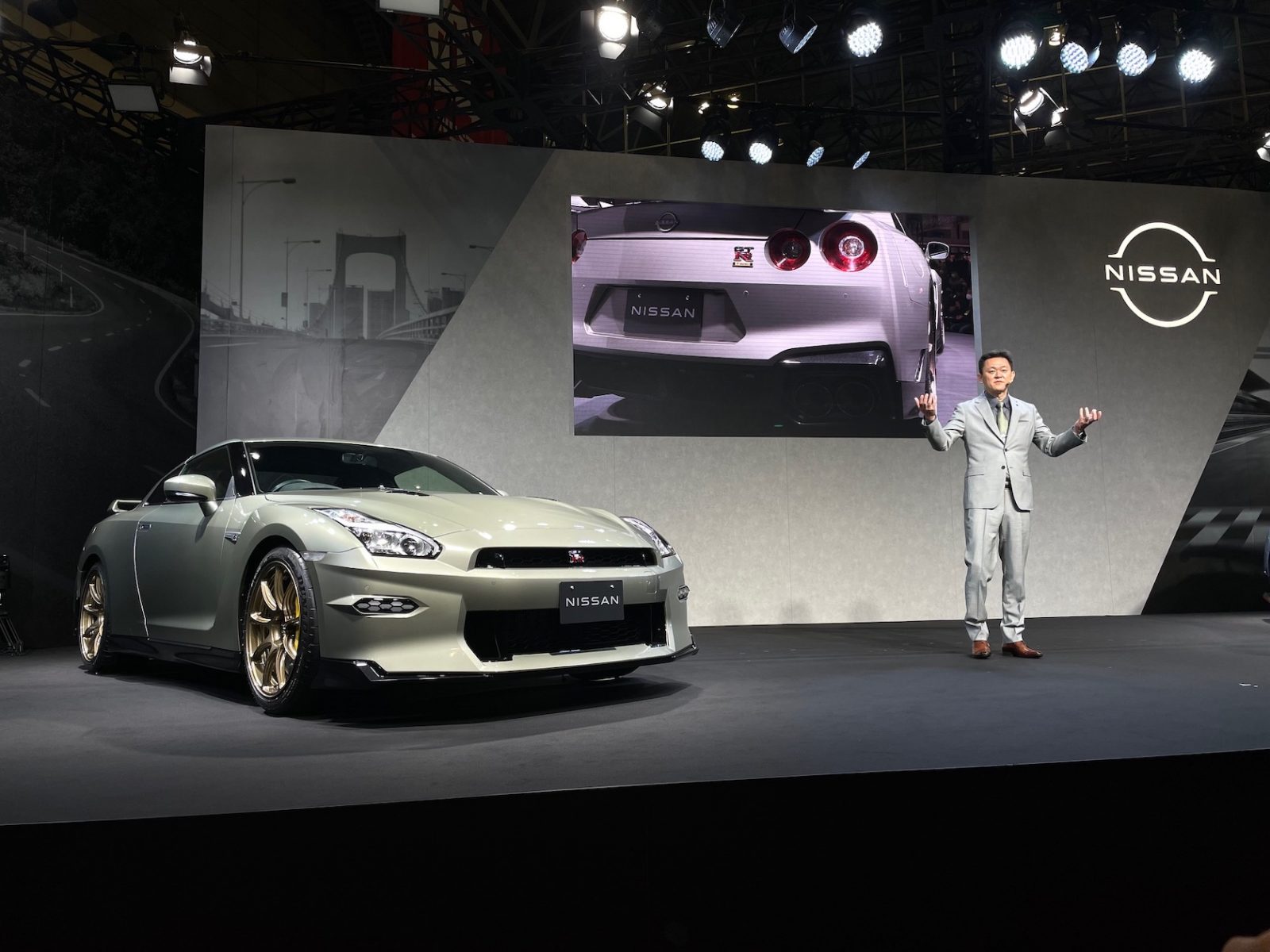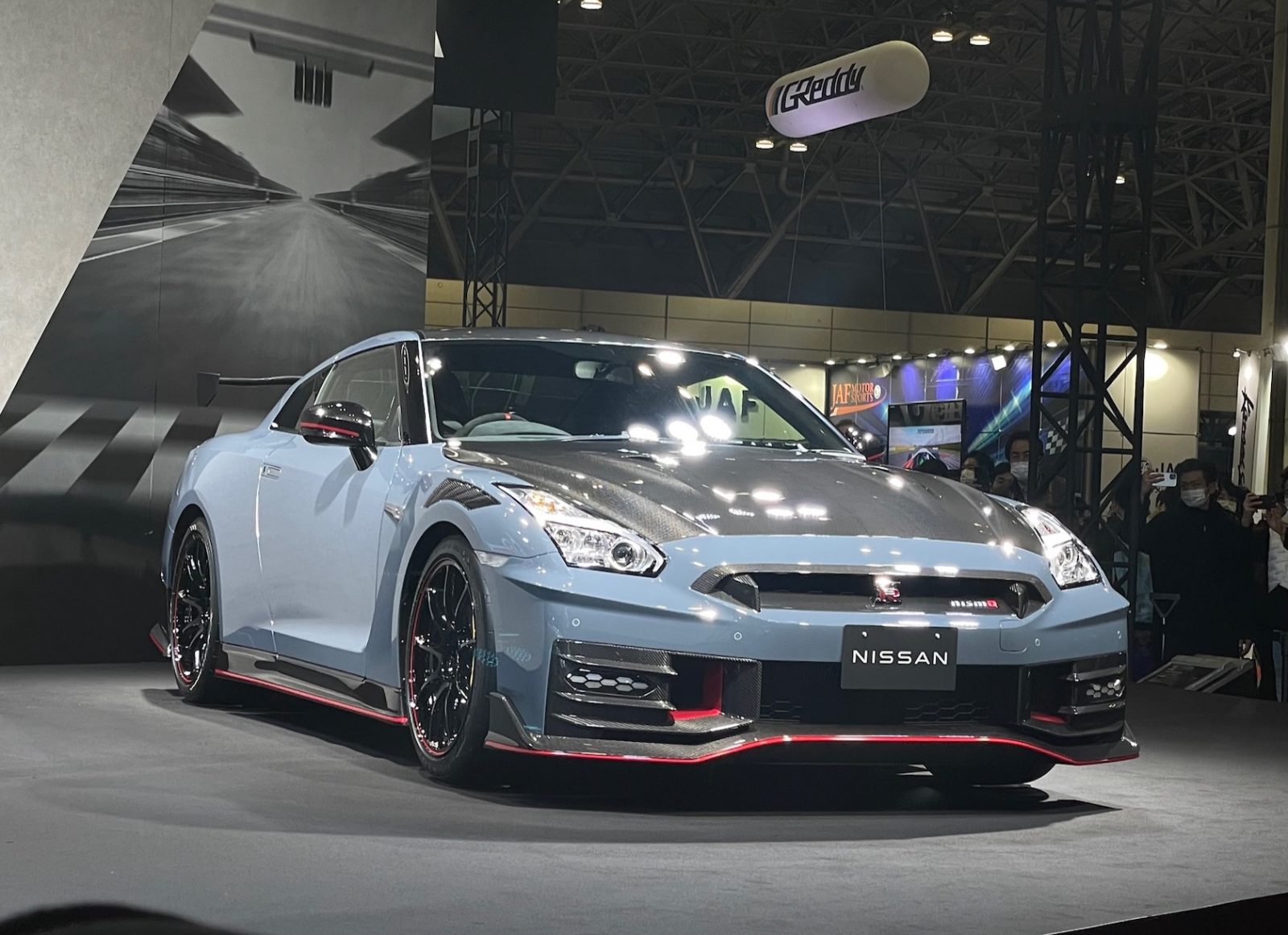 Manufacturers from Japan, U.S., Germany and China display latest cars
From the world debut of a Nissan GT-R facelift to Toyota's focus on electric and hydrogen tech, from Honda's new Civic Type R-based race car to Mitsubishi's all-new micro-EV, from Subaru's updated Levorg wagon to Mazda's spotlight on motorsport, Japan-based carmakers boasted significant presence. Importers were not totally vacant with BMW having a stand to not only promote its latest products but shine a light on its motorsport efforts while Tesla showed off their popular Model 3 and Model Y. China's BYD, who will start selling cars this month in Japan, displayed three models on their stand while Lotus, who have finally started delivering their Emira, also manned a small stand.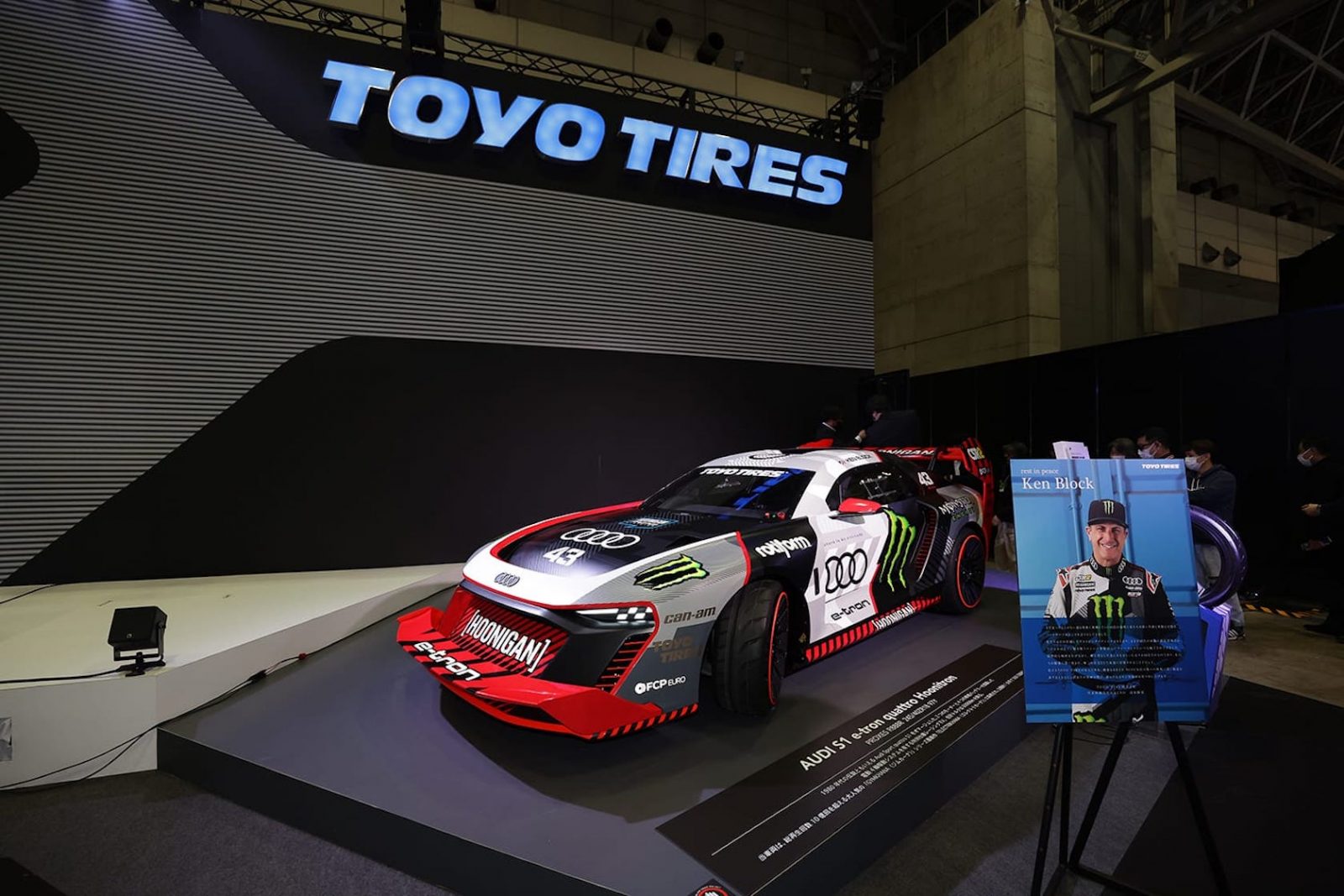 Meanwhile, over at the Toyo Tires stand, they were paying tribute to their fallen colleague and longtime partner, Ken Block, who tragically died in a snowmobile accident on January 3. Tokyo Auto Salon fan and regular visitor, Block, was due to star at their stand as the brand's ambassador and show off his latest all-electric Audi S1 Hoonitron drift machine.
These debuts and displays however are just one part of the show. The fun, practical, and whimsical side of the show reveals itself away from the big carmakers. From well-known local customizing industry names like Veilside, Top Secret, Liberty Walk, HKS, Trust, Greddy, Blitz, Damd, Cusco, Fujitsubo, Rays, RE Amemiya and Autobacs, every domestic tuner and customizer that make parts including tires, wheels, mufflers, exhaust and suspension systems, seats and engine enhancement kits were there in force.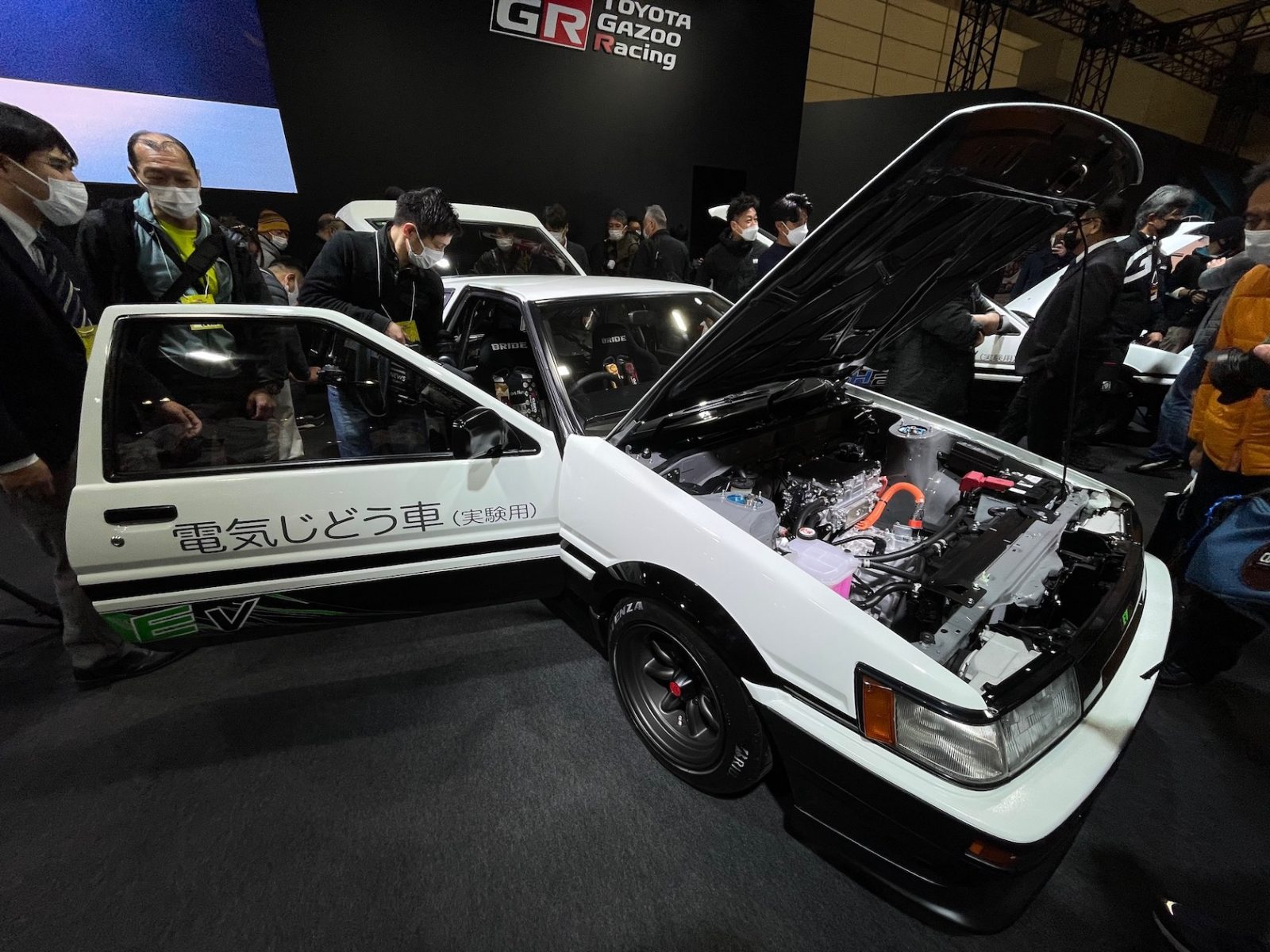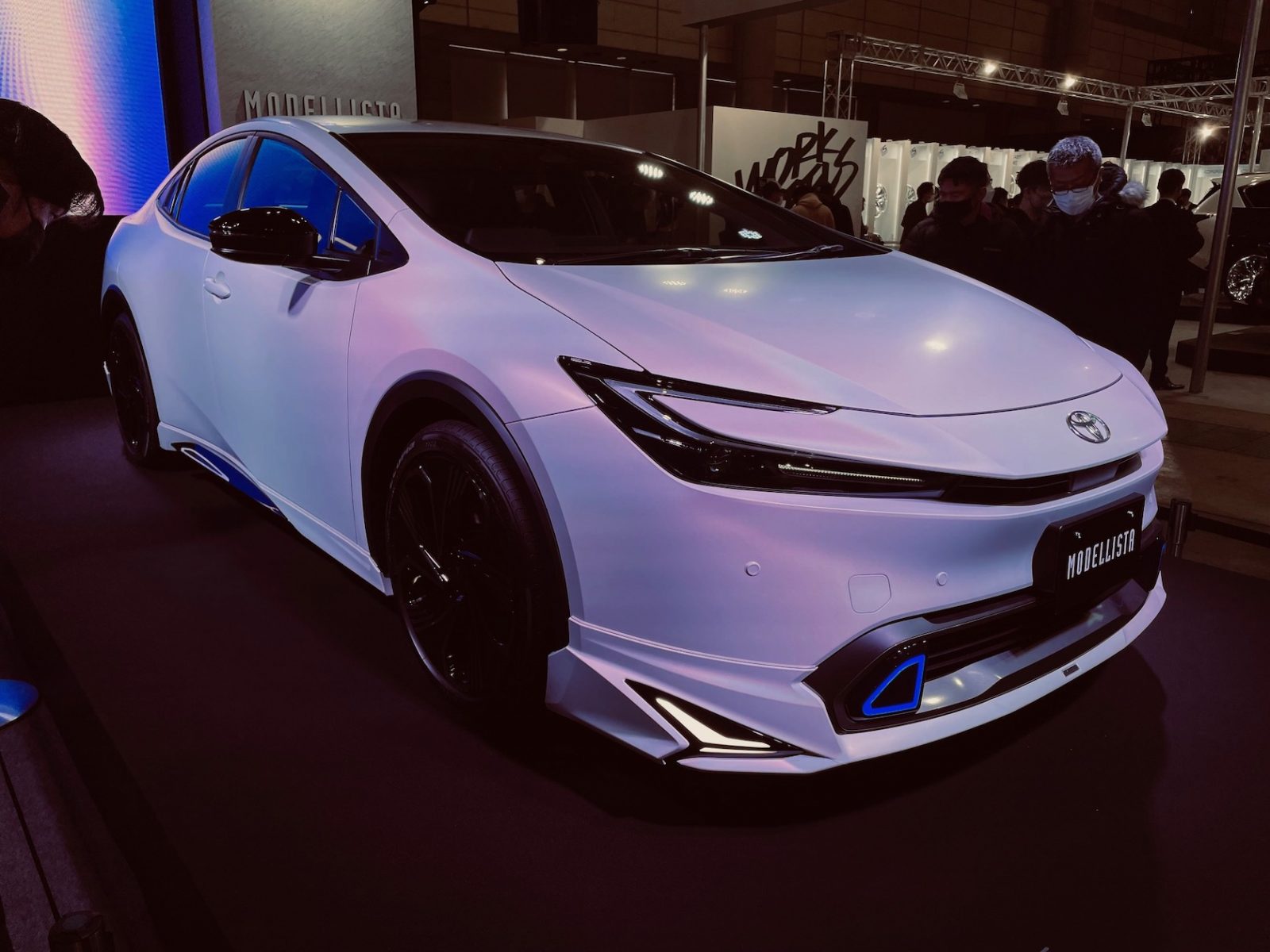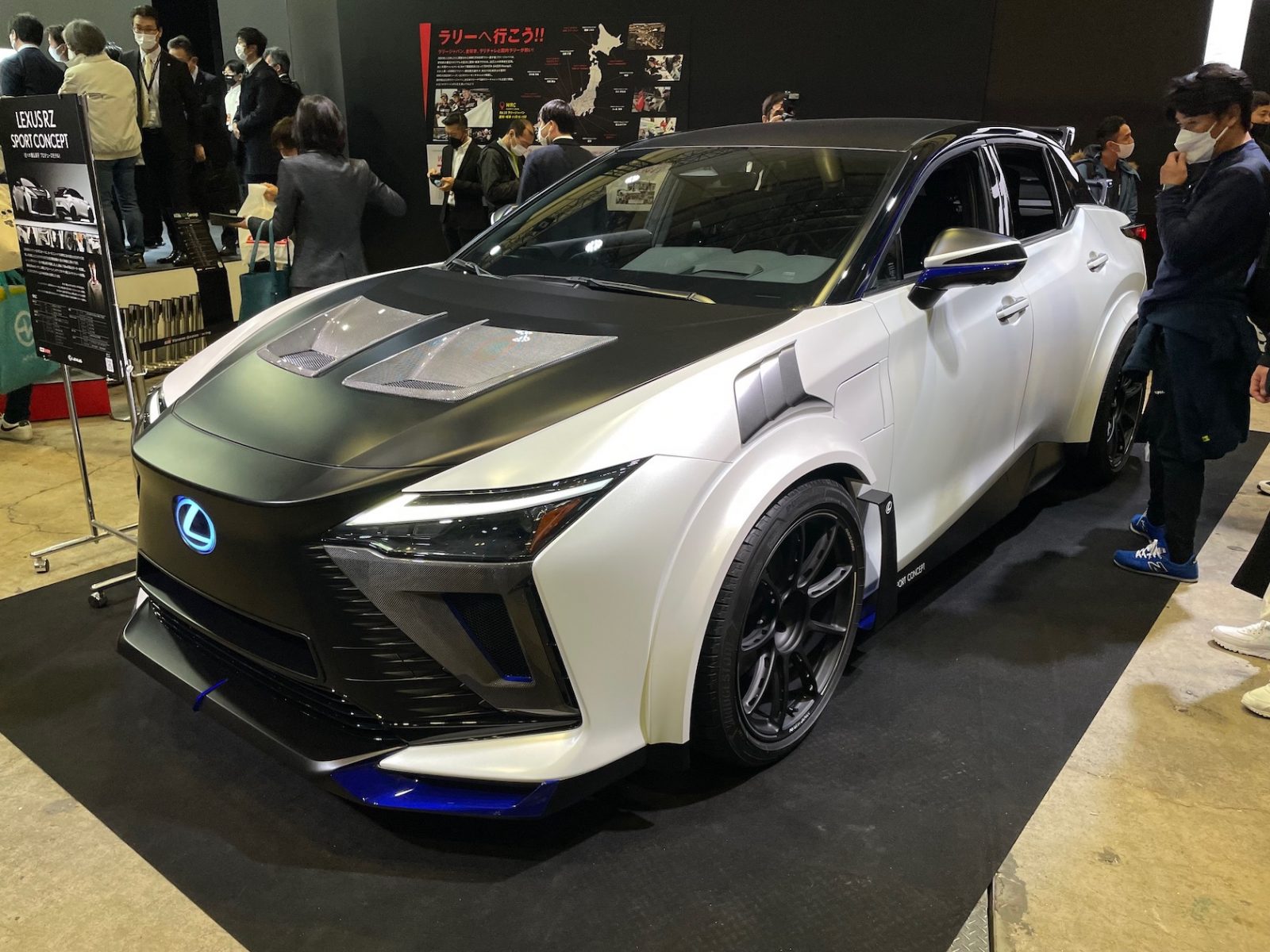 Nissan GT-R gets new aerokit and carbon fiber seats
Expressing the importance of the newly updated Nissan GT-R, company COO, Ashwani Gupta, appeared on stage to announce the new 2024 model GT-R T-spec and Nismo versions, boasting fresh new front and rear aerodynamics that improves downforce by 13 percent in addition to some cool new lightweight carbon-fiber sports seats and a new beefier exhaust note. Nissan were not saying, but given that the GT-R was launched in 2007, and that its gasoline turbo powertrain is getting a little long in the tooth, we can expect an electrified iteration by 2025 before the GT-R gets totally refreshed or is axed. In addition to paying tribute to the Z, Nissan also revealed a one-passenger Roox Concept minivan that carries the passenger in complete luxury while pulling a small trailer that is strangely fitted with a stand-up piano and chair.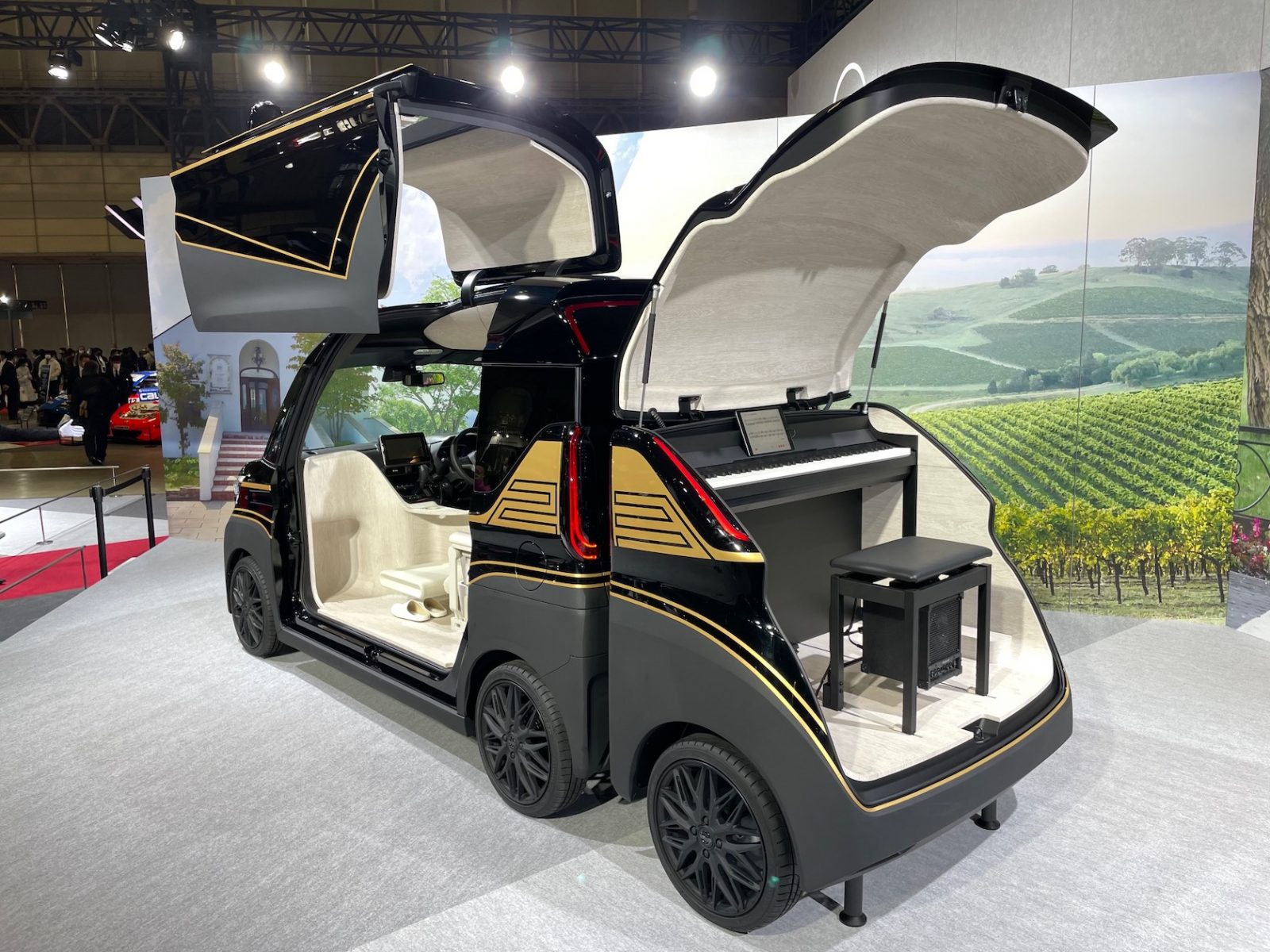 At the Toyota Gazoo Racing stand, everything the firm does in the world of motorsport and sports cars was on display. The World Rally Championship-winning GR Yaris, and a couple of special versions, were on stage soaking up the limelight, but right next to them, Toyota was pointing a way to the future with two original AE86 coupes—one fitted with an electric powertrain and the other featuring a reworked 1.6-liter engine powered by hydrogen instead of gasoline.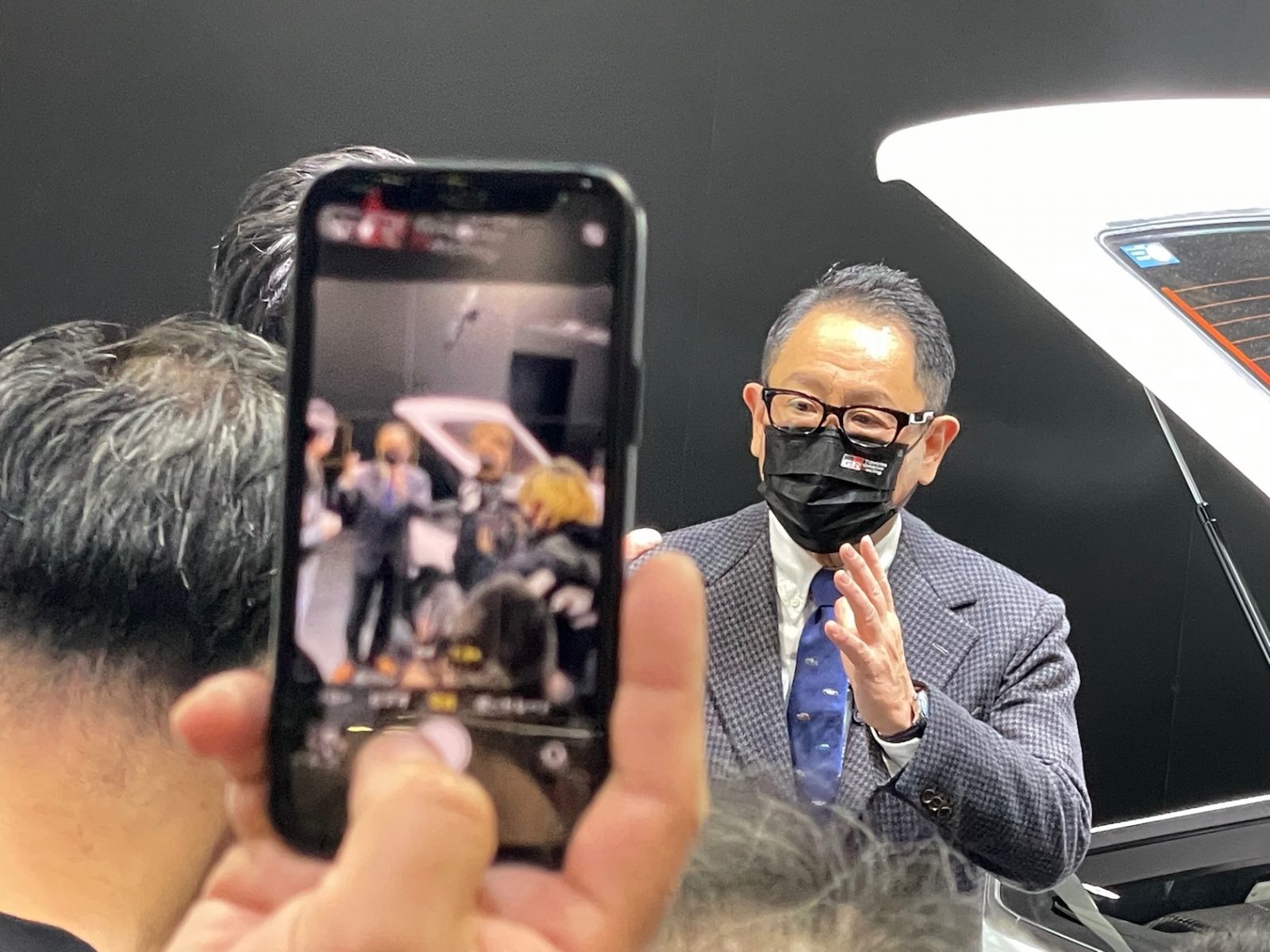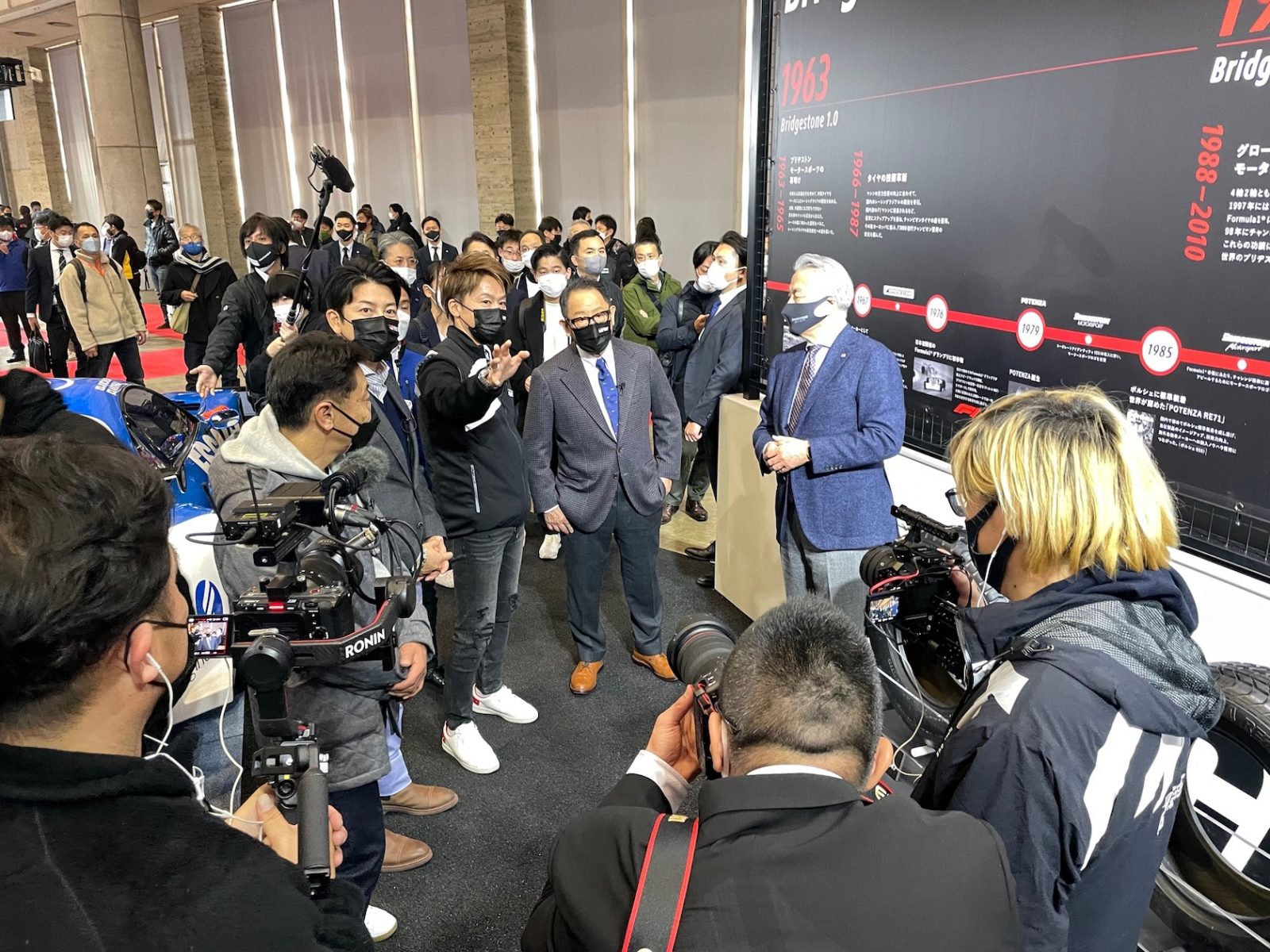 Whereas the vast majority of carmakers launched EVs over the past three to five years, Toyota had resisted right up until early 2022 when it finally launched its first-ever pure electric SUV, the bZ4X. This year, its luxury arm, Lexus will introduce the long-awaited electric RZ which was on display as well. The fact that company president Akio Toyoda turned up to star in a local TV show, expounding the virtues of electric and hydrogen technologies, only added to Toyota's significant presence at the show. The new Prius also came in for some customizing thanks to Toyota's in-house tuner Modellista.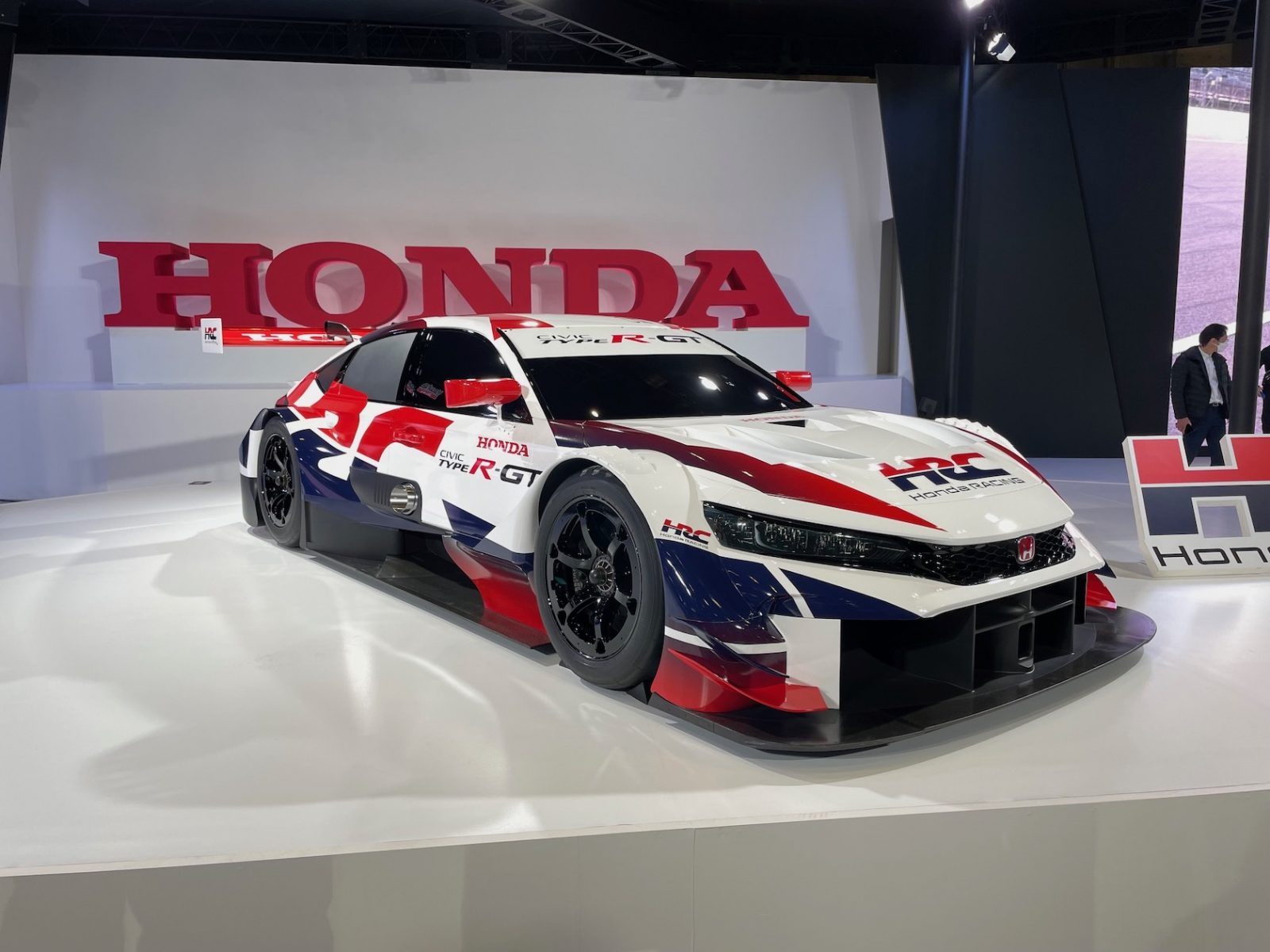 Honda launches Civic Type R-based race car
Over at Honda, the star attraction was the Civic Type R-GT race car. Replacing the aging NSX as Honda's entry in Japan's popular Super GT Series, the Type R-GT is based on the recently-launched road-going Civic Type R, but will employ a totally different engine at the showroom model, pumping out in excess of 700-hp. We are glad to see Honda using this version of the good-looking, well-proportioned Type R and not the edgy, boy-racer-inspired Type R predecessor.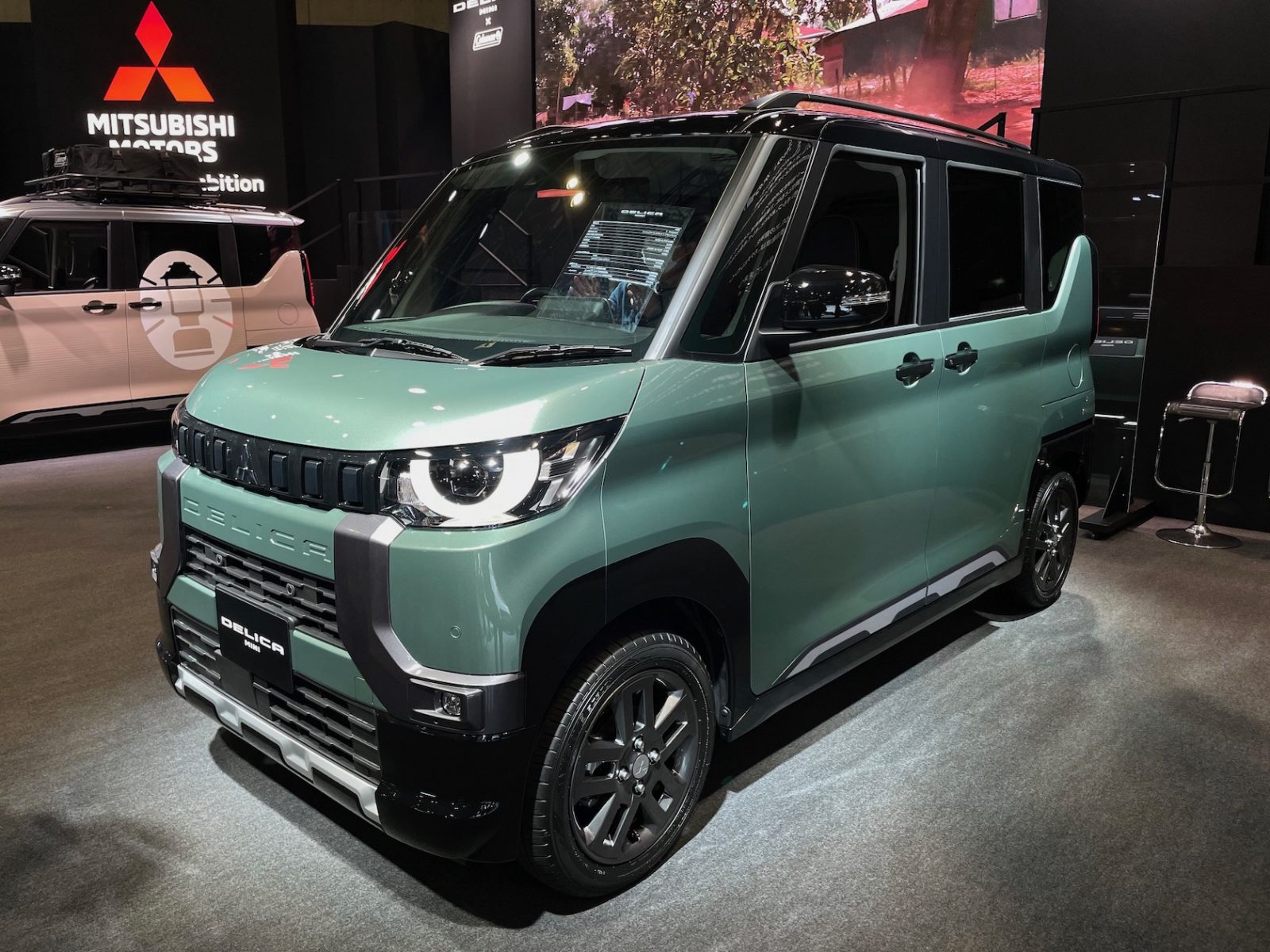 Focused heavily on electrification, Mitsubishi unveiled their all-new Delica Mini EV, which is the same size as the eK Cross EV, but takes its name from the brand's well-known Delica minivan. The Delica Mini EV will launch in Japan by year's end but unfortunately, we do not expect to see this tiny car exported to the U.S.
Subaru revealed facelift versions of their Crosstrek and Levorg AWD wagons with bespoke color schemes and interior touchups. They also showed off their Nurburgring-spec WRX STi, a car that has won its class at the legendary German 24-hour race on no less than 5 occasions.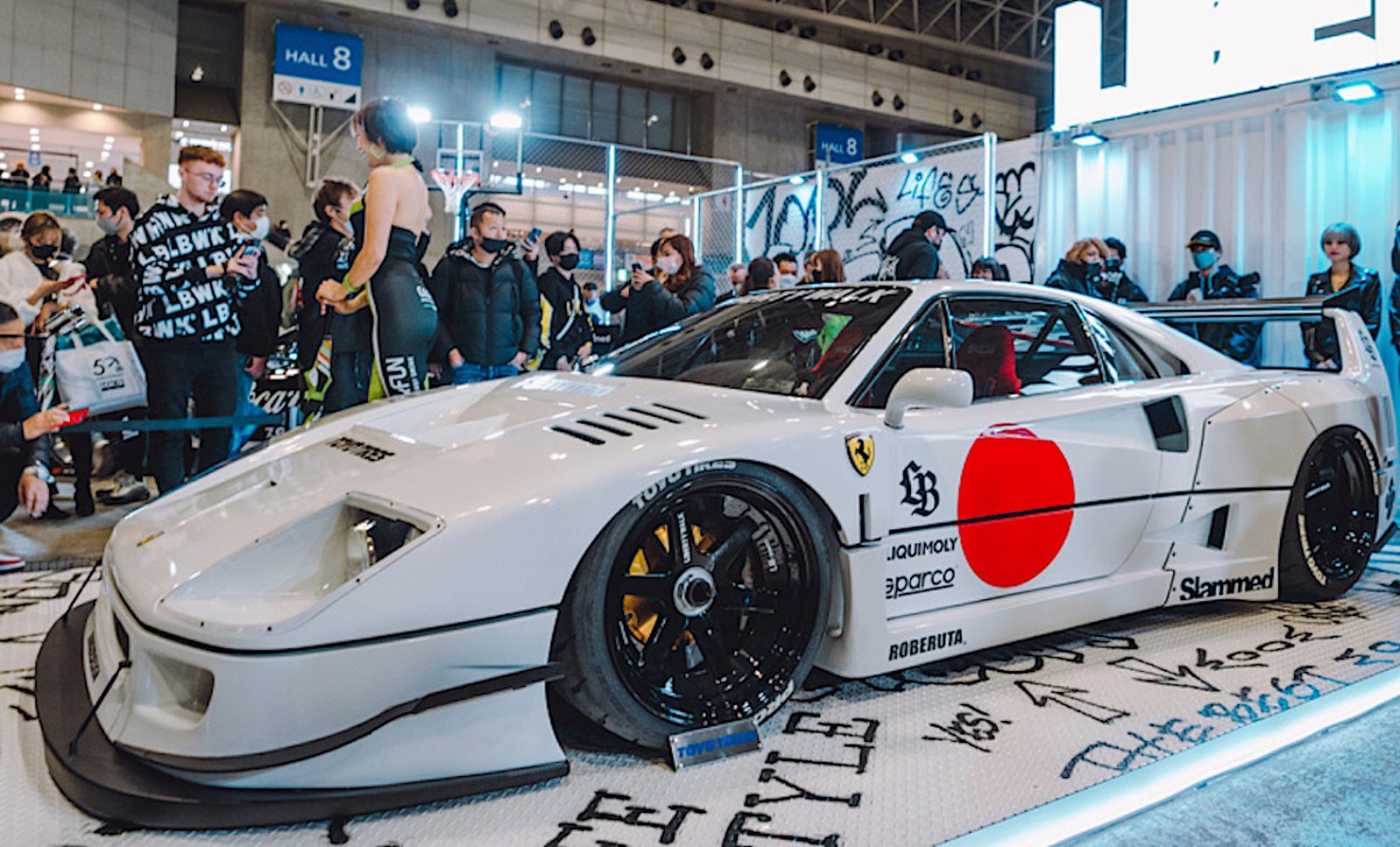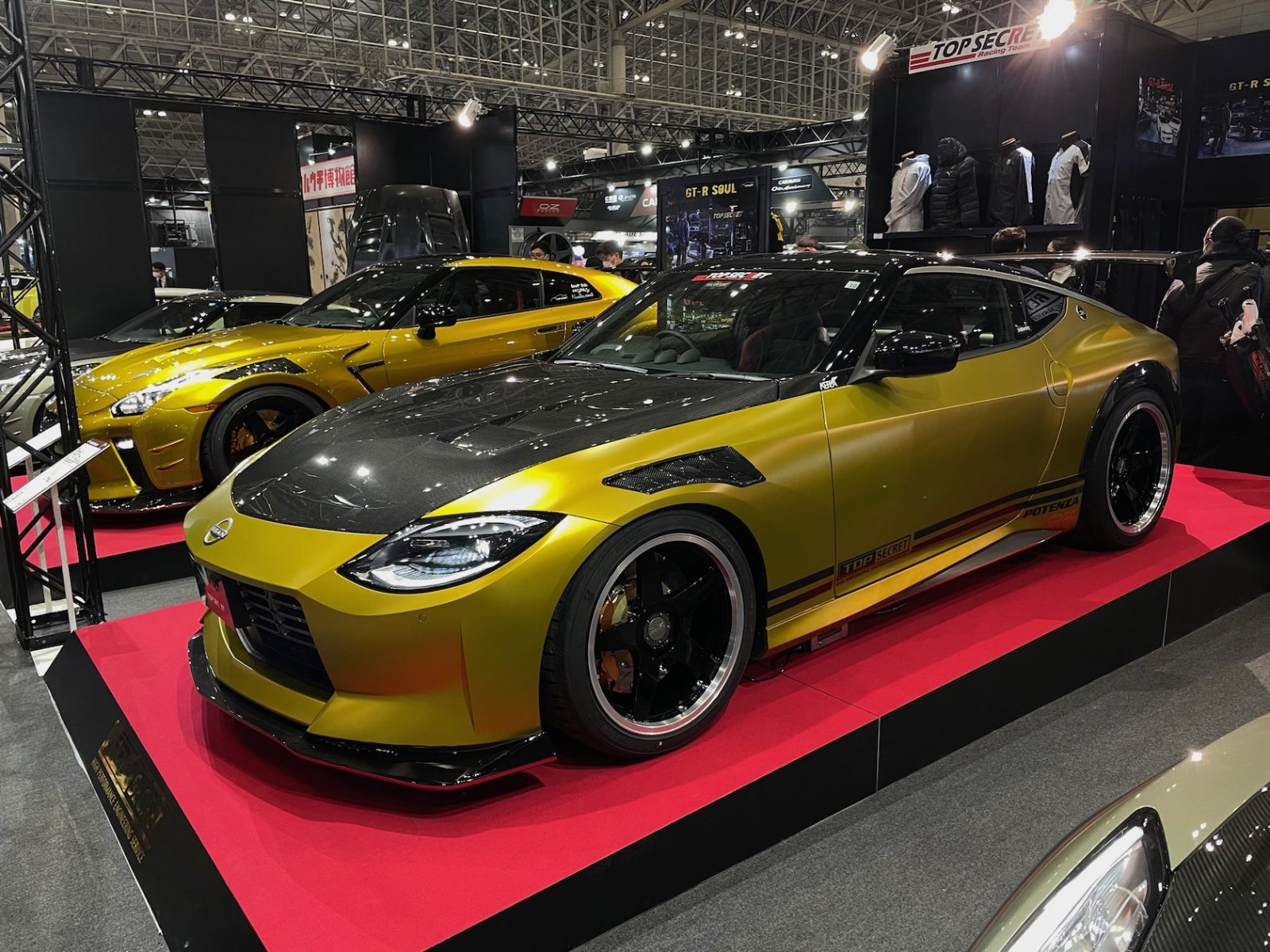 High-profile tuner unveils bespoke Ferrari F40
For most of the gathered press, however, the manufacturer debuts were of definite interest. But it was the customized cars that most had come to see. This was made obvious when I heard an American YouTuber yell out, "Now we're talking!" when he saw the retro-styled coupe RX-Cabriolet by the students of NATS, or Nihon (Japan) Automotive College. Based on a Mazda MX-5 chassis and powertrain, the future automotive engineers and mechanics have created a whimsical concept car with lines reminiscent of 1960s American muscle cars.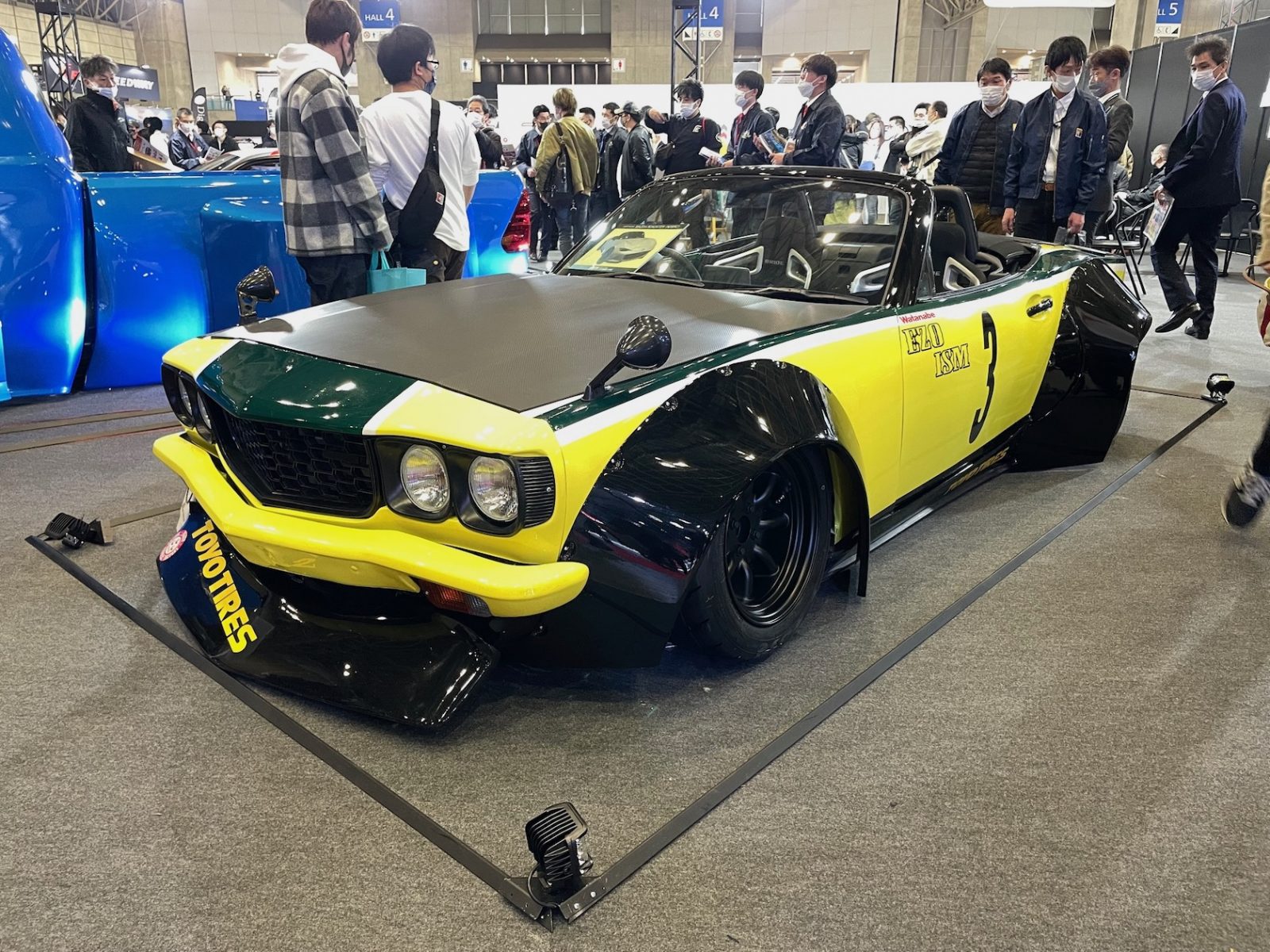 One of the highlights of the show is without a doubt the Liberty Walk stand. And this year was no exception. In front of a huge crowd, the well-known Japanese customizer of luxury cars unveiled a specially tuned red and white version of a Ferrari F40 after its owner Kato-san, played performance artist by taking a cutter to the F40's rear arch just before the reveal. 
Many tuners focus their efforts on new Nissan Z and Toyota GR86
High-profile customizer Top Secret displayed their usual gathering of Nissan GT-Rs and Zs in gorgeous gold paintwork while Veilside showed off their usual selection of heavily tuned—sometimes not that tastefully—Mercedes, Rolls Royces, and Porsches among others.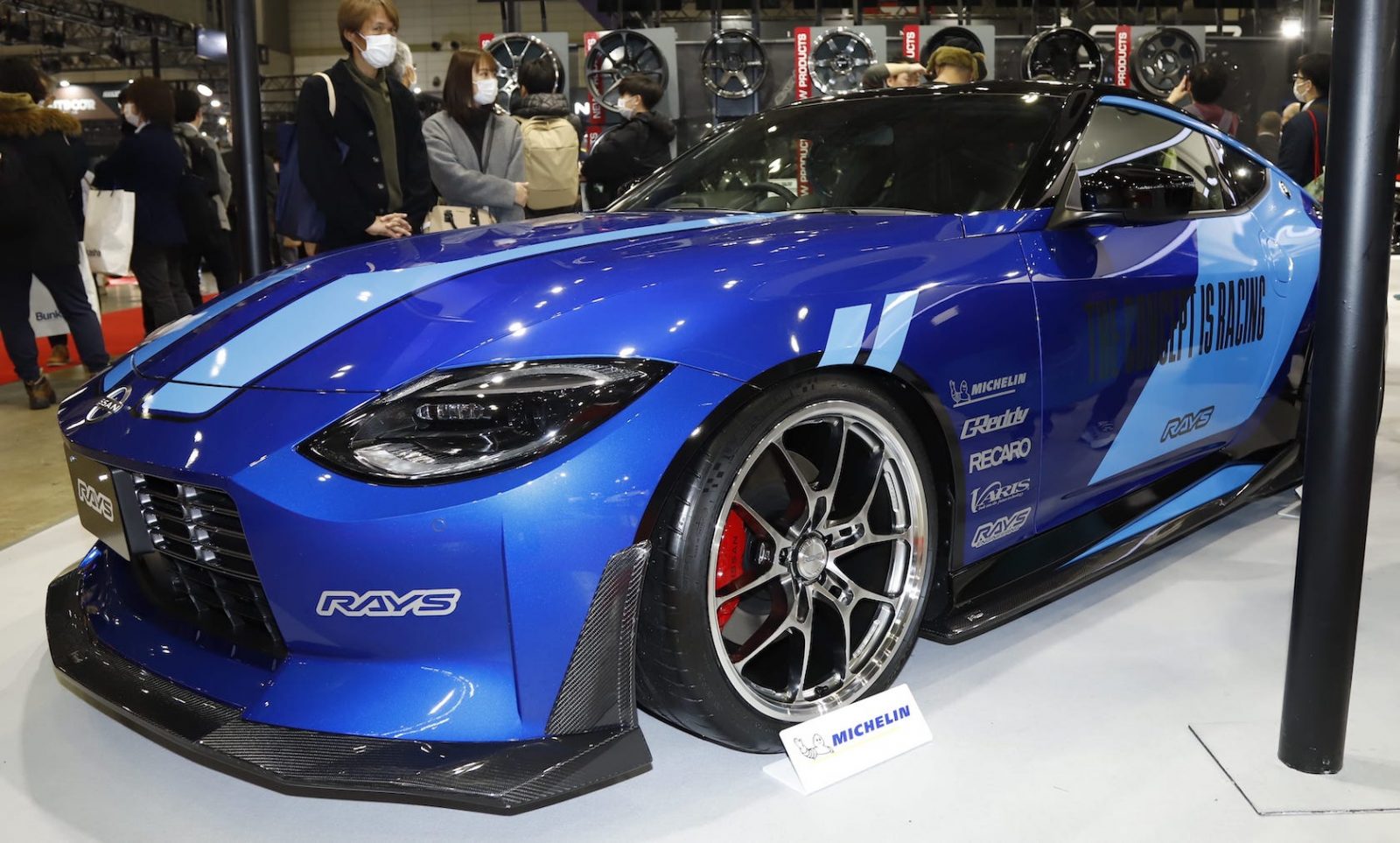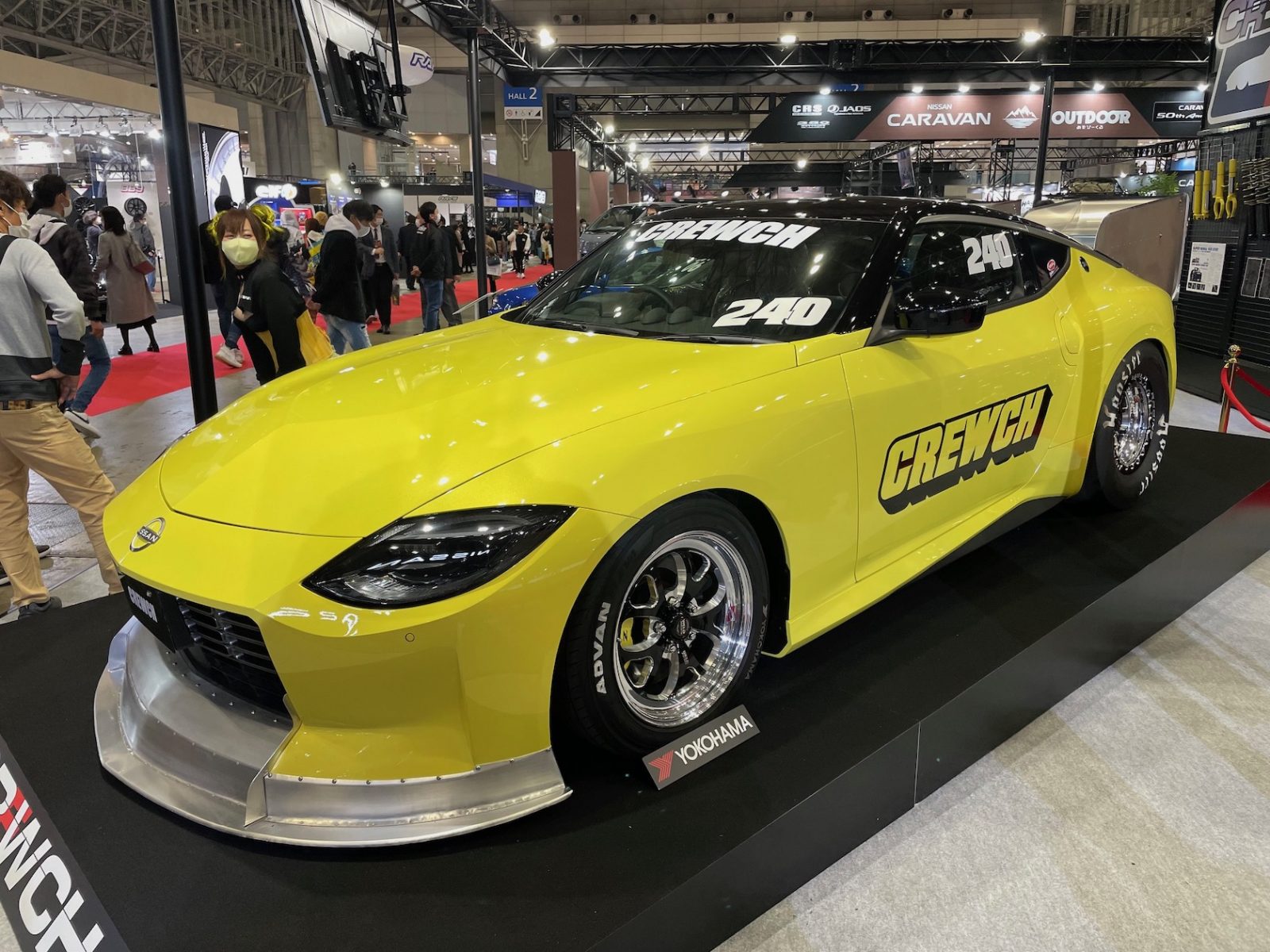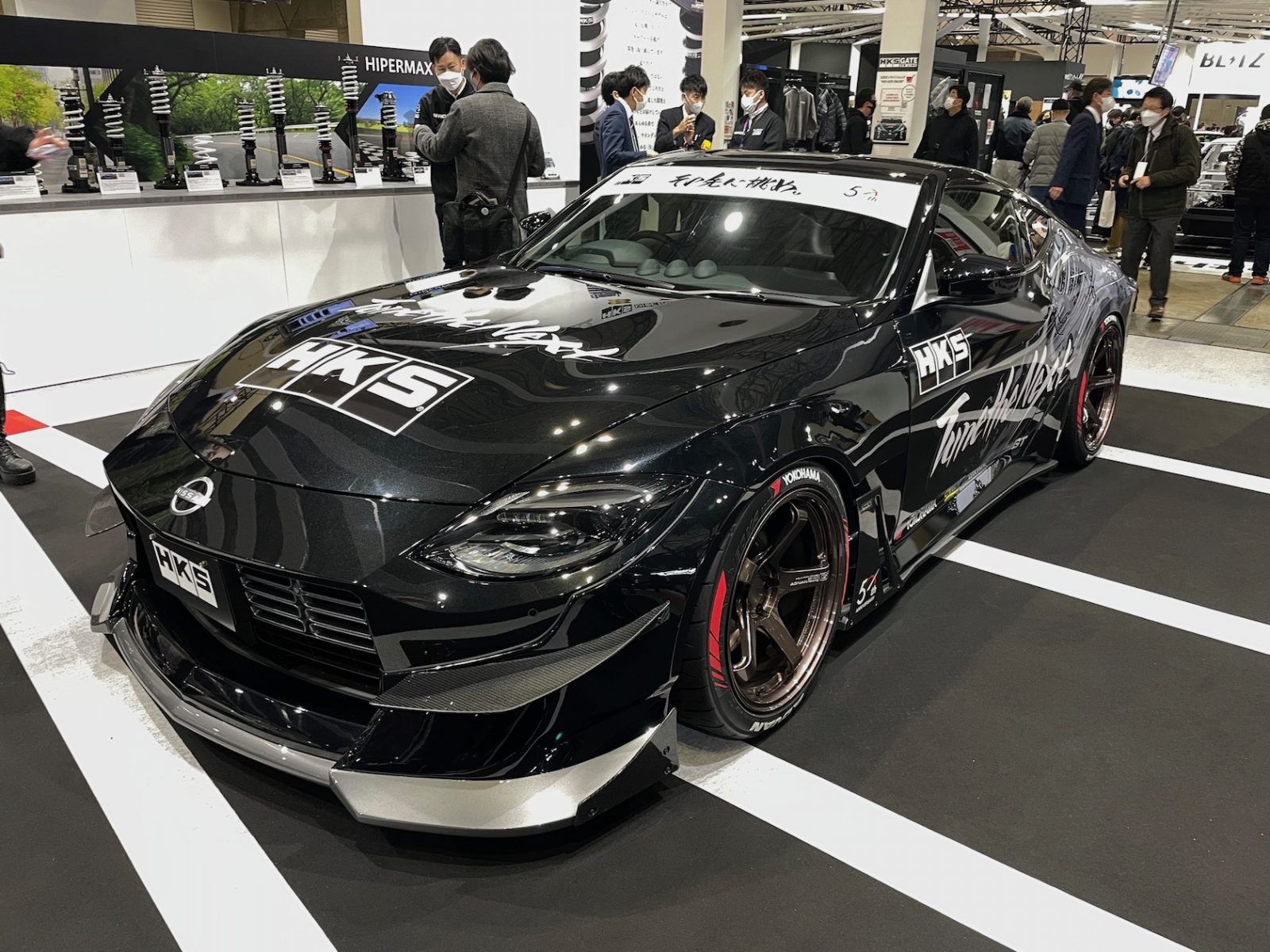 Meanwhile, big-name tuners Trust, Cusco, Rays, and HKS showed off what can be done with the new Nissan Z that was launched last year. In addition to the Toyota GR86, the Z was the star car that appeared to get the most attention from tuners this time around.
Other tuners that caused a few chuckles amongst the foreign press were the Mudron (Suzuki) Jimnys that were expertly dressed up to look like a mini Land Rover Defender and a micro Mercedes AMG G63. Yet another machine that sent the eyebrows northwards was the Crewch Drag RZ34 drag strip beast, based on a Z Protospec and packing upwards of 2000 horsepower.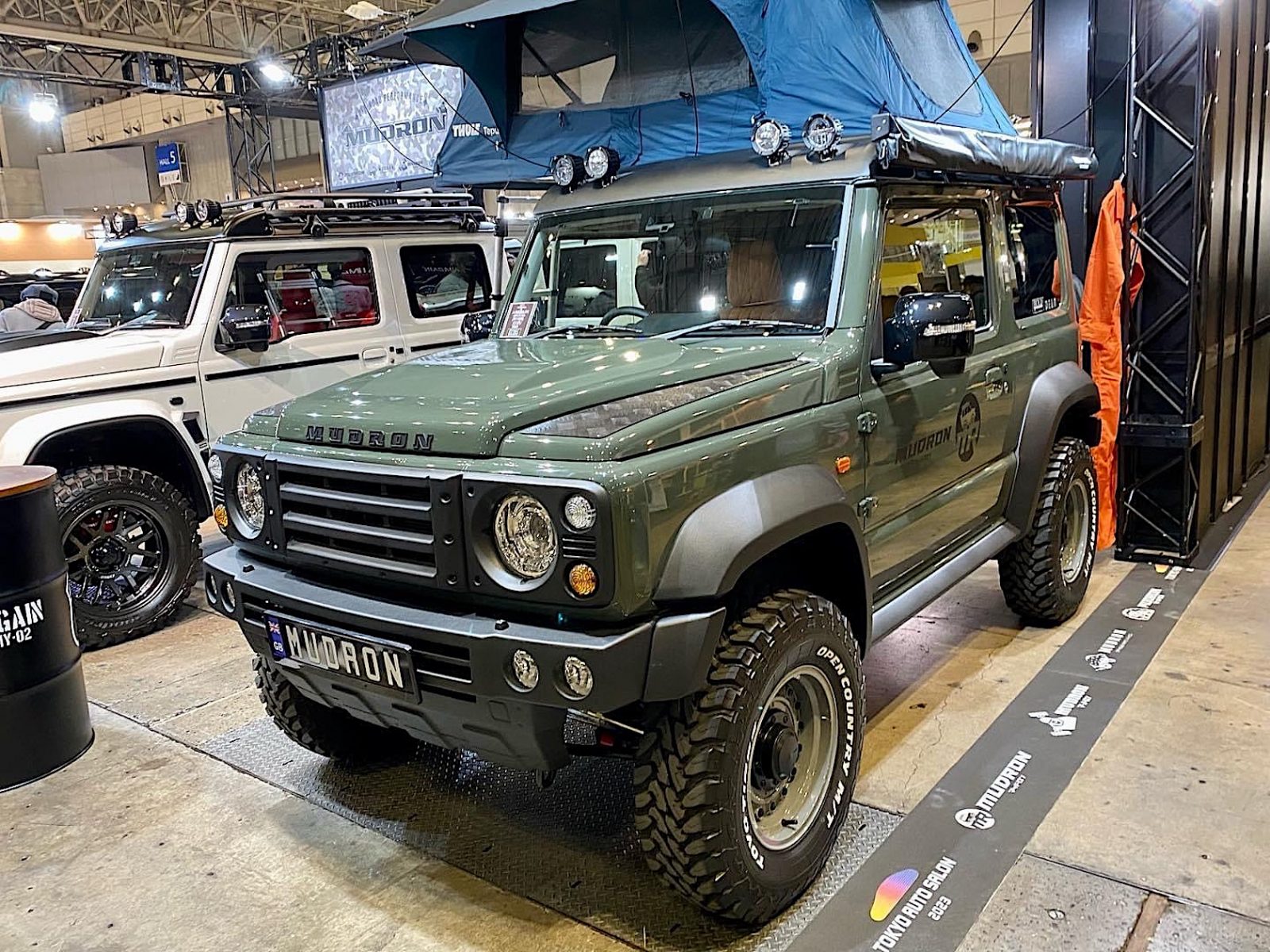 CONCLUSION
In the absence of a renewed effort from the Tokyo Motor Show, which lost its significance over a decade ago as Chinese auto shows gained favor in Asia, the Tokyo Auto Salon—with all its manufacturer interest and customizer craziness, will only continue to grow from strength to strength as it gives show goers a bit of everything. Showroom conservatism and tuner color and free expression make for a perfect match. Expect an even greater focus on the Nissan Z next year as tuners experiment with body kits and engine enhancement for the cool-looking coupe.