Over the past few months, we've been hearing strong rumors in industry circles that the legendary Nissan GT-R will make a comeback as a fully blown electric car. But don't expect that to happen before 2028.
The carmaker that in 2011 debuted the world's first mass-produced electric vehicle, the award-winning Leaf wants to prove that electrification can span the full gamut of car production—from base model Leafs to just-launched Ariya SUVs to the brand's flagship supercars down the road.
The reason we won't see an electric GT-R before 2028 is because of one thing—battery technology. Today's lithium-ion batteries just won't cut it. Current battery technology is not able to create the power needed to generate the 1,000 kW that a future GT-R is said to produce. A new higher output all solid-state battery will have to be developed and employed to generate power rivaling the Tesla Model S Plaid.
Solid-state batteries are one of the most promising solutions for the future generation of batteries, with their high thermal stability making them significantly safer and longer-lasting than traditional electric vehicle batteries. All-solid-state batteries promise greater energy storage density, increased reliability and wear resistance, significantly faster charging, and, most importantly, improved operational safety. Moreover, current day lithium-ion batteries rely significantly on nickel and cobalt, which are experiencing supply constraints and price increases, where as solid state batteries do not have these restrictions. In addition to Nissan, BMW, Ford, Toyota, and Volkswagen are among the automakers that have already invested in this technology.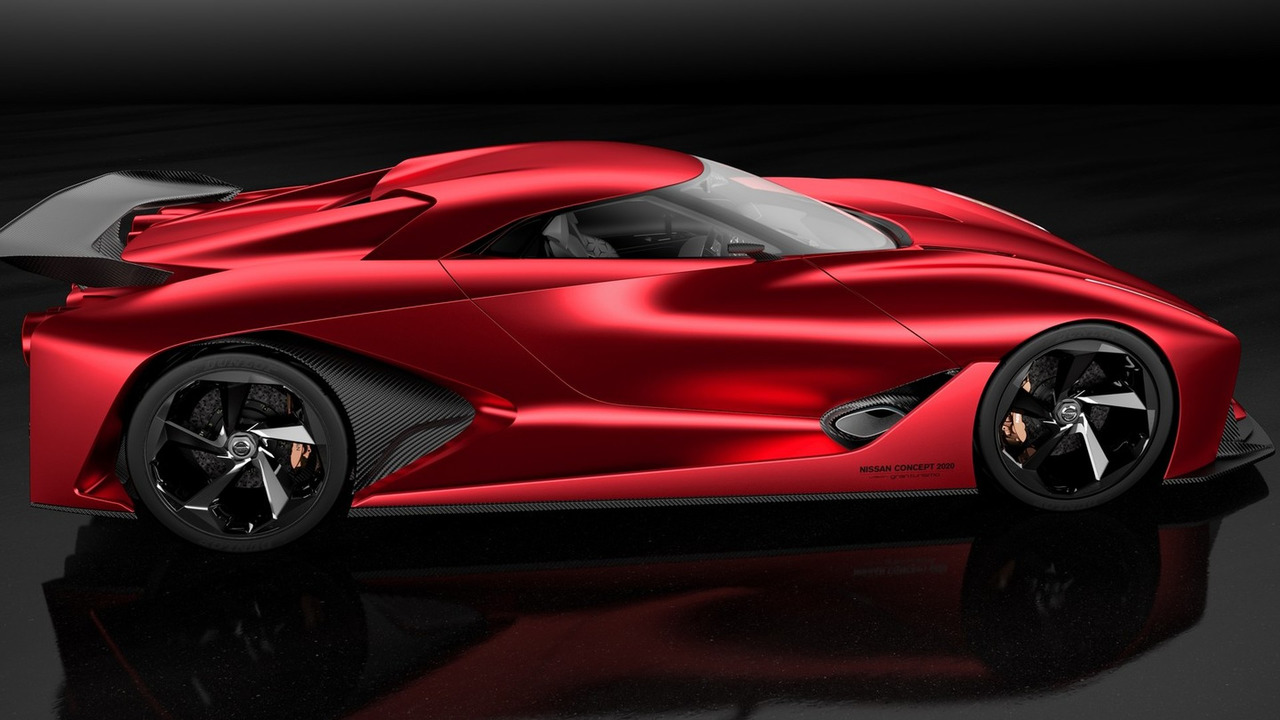 Exactly what the next-gen GT-R will look like is still anyone's guess although one source suggested it might take strategic design hints from the Nissan Concept 2020 Vision Gran Turismo car seen here.
Nissan revealed part of its future plans in April this year when the firm announced its acquisition of the Le Mans-based all-electric Formula E e.dams race team with the Japanese carmaker taking full ownership of the team. Nissan entered Formula E in 2018 in partnership with e.dams, capturing the first three Championship titles and helping ex-F1 pilot Sebastien Buemi to win the 2015/16 drivers' title. This partnership and the fruits of it are crucial to define, "how our future sports cars will look like and perform," says Nissan chief operating officer Ashwani Gupta.
Nissan wants to lean on its substantial racing program to feedback racing electric motor and battery technology to the new GT-R. Incorporating part of that Formula E team and knowhow in the next-gen GTR's R&D schedule is a must as is picking apart the Porsche Taycan, which is seen as one benchmark. A contact source at Nissan tells us that engineers are impressed with the Taycan's extremely low center of gravity, as well as its active suspension, dynamic chassis control, rear-wheel steering and two-speed transmission, not to mention its phenomenal handing.
Expected to rival the likes of the Porsche Taycan, Audi e-tron GT, or even the 1000-hp plus Tesla Model S Plaid, the all-new GT-R EV is rumored to employ a 1,000-kW battery pack that translates into 1,340-hp. And according to a report in Japan, development of the battery electric supercar is being led by Nissan North America.
The current GT-R (R-35) was a game-changer when it surfaced in 2007. It was quicker than the Porsche 911 Turbo around Germany's famed Nurburgring race track, and had a launch control that jumps from zero to 60mph in under 3 seconds. Top Gear host James May once said of the GT-R, "It's literally the most amazing car in the world."
Our source says that if Nissan builds a new electric GT-R then it will want to set records for acceleration and Nurburgring lap times, like it did with the original GT-R since 2007. So it will aim to beat the Model S Plaid's electric car record time of 7 minutes 35 seconds. Making that record possible for a heavy electric car will be lightweight, next generation all solid-state battery technology that promises to challenge Tesla's time.
But we will not see the next GT-R or a new lap record anytime soon as Nissan doesn't plan to launch the new electric version until 2028 when it hopes those new all solid-state batteries come on line.